One of Walt Disney World's most iconic hotels is getting a BIG refurbishment. Find out how Disney's Boardwalk Inn is changing and everything new coming to this resort in the next couple of years!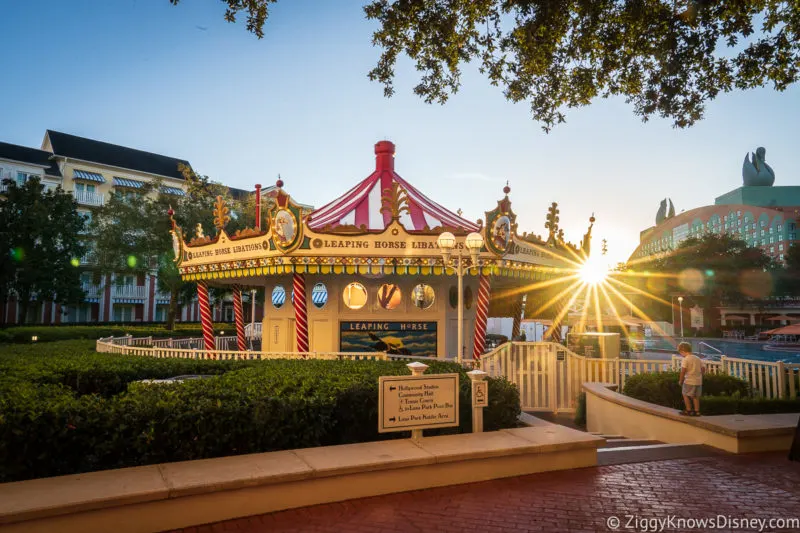 In this post, we are going to explain everything we know so far about the refurbishment coming to Disney's Boardwalk Inn and what is included in the project. We'll talk about everything from the new restaurants, as well as the updated guest rooms and lobby.
It's been a while since the Boardwalk Inn had a significant refurbishment and these are the biggest changes the resort has possibly ever seen since being built.
The excellent dining options and whimsical charm of this property are usually the main reasons why guests stay there. In fact, walking around the Boardwalk is one of our favorite things to do in Disney World so we can't wait for the new additions and hope these changes take one of the best Deluxe Resorts to another level.
As more changes and updates are announced we will post them here so check back from time to time to see any new info. You can keep up with all the other projects around the property in our Disney World Closures & Refurbishments Guide.
Also, don't forget to sign up for our FREE Weekly E-Mail Newsletter. We will update you as soon as we know more info about the Boardwalk expansion, and share the latest vacation planning tips. You can sign up here: Join our E-Mail Newsletter!
Boardwalk Inn Changes & Refurbishment Overview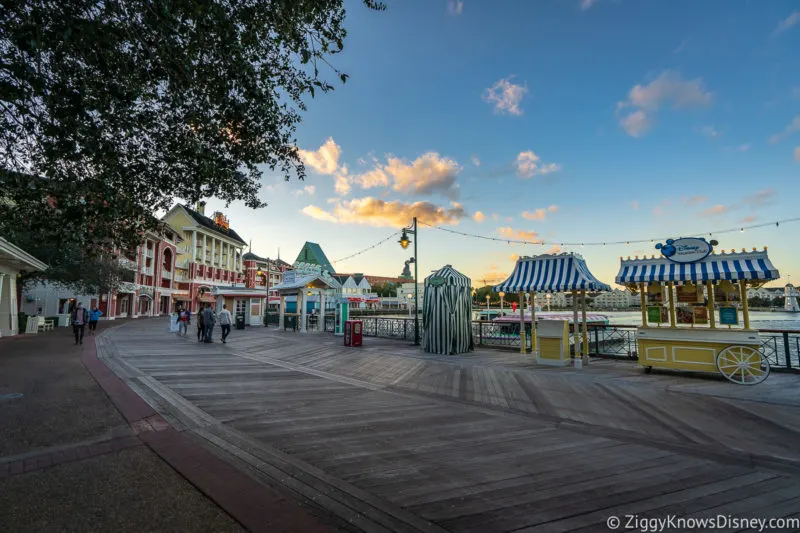 Here are the main details to know about the refurbishment at Disney's Boardwalk Inn:
New restaurant "The Cake Bake Shop."
Updated Guest Rooms
New Lobby Design
Boardwalk Bakery changing to a sandwich shop
ESPN Zone closing
New Coffee Bar near the lobby
The official announcement from Disney reads:
"Over the next few years, we'll be bringing new enhancements and offerings to life along this beloved, turn-of-the-century promenade – from a charming new lobby design and nearby coffee bar to delectable dining options, refreshed guest rooms, and other special touches."
Let's take a look at each of these changes more in-depth…
New Dining Options
The Boardwalk is certainly not short on places to eat, and that list is about to get even longer when the newest dining options open up. What is coming?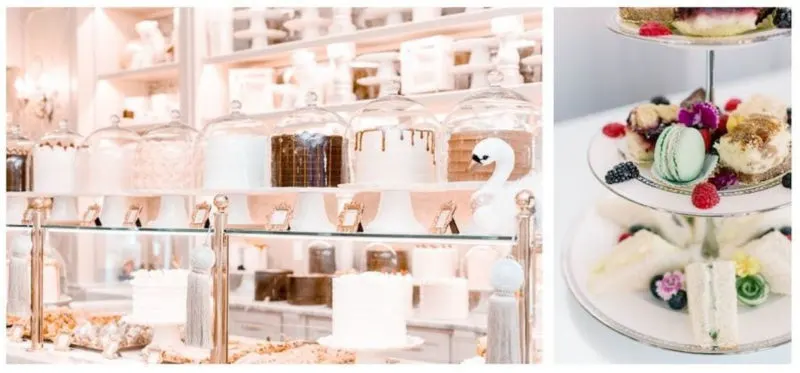 The Cake Bake Shop
This is the biggest news. The Cake Bake Shop is a new table service restaurant and bakery all in one. It serves both savory and sweet options, and from the photos, we can see their cakes are going to be a primary focus. Might be the number 1 spot for cakes in Disney World when it's completed.
Disney promises "a whimsical atmosphere that complements the magic of the idyllic charm of Disney's BoardWalk that guests know and love." We are not sure exactly what that means from the description, but hopefully, they are able to tie in the theming to the Boardwalk, at least in a classy and subtle way.
The Cake Bake Shop is also taking over as the only bakery location on the Boardwalk (more on that in a minute) so it's going to be a popular location in the morning before going to the parks or before hanging out by the pool. Let's hope it has a lot of good pastries and other sweets besides just the cakes.
Lastly, it will also offer an afternoon tea service, which seems a lot like the tea service at Disney's Grand Floridian. It's such a popular offering at that resort, Disney is trying to recreate a similar experience at the Boardwalk.
As you know, in order to get The Cake Bake Shop on the Boardwalk, something else had to go. That something is the ESPN Zone. It's been closed ever since 2020, in fact, it was one of the few remaining restaurants yet to reopen. Now we know why.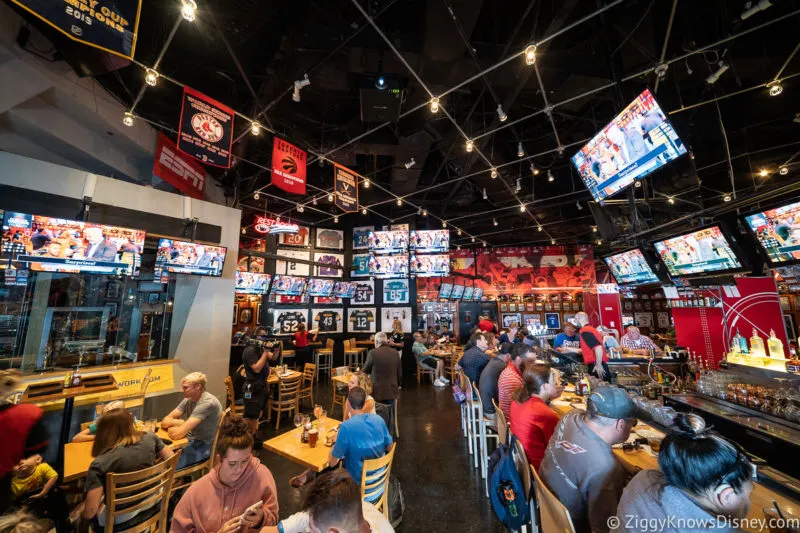 The ESPN Zone was one of our favorite locations to watch a sporting event, like watching the Super Bowl in Disney World, a basketball game, or basically any sport. We had so many good times there over the years and I will personally is it, even if it had slipped in quality in recent years.
I'm not sure how much demand there will be for a cake shop honestly. It will need to have some really solid normal food too for it to be worth it in such a big space. Hopefully, it gets enough foot traffic once open. Time will tell if this was a good move or not.
New Sandwich Shop
Since The Cake Bake Shop will now be the go-to bakery on the Boardwalk, the actual Boardwalk Bakery is closing. This only makes sense as it would be redundant to have to bakeries right next door to each other.
Instead, Disney is turning this space into a sandwich shop. We like this move as we aren't thrilled with the current quick service options on the Boardwalk and this could be a great addition. If they do something unique focusing on high-quality sandwiches, I think it could be a winner.
New Coffee Bar
This will be located right off the lobby of the Boardwalk Inn and will feature artisanal beverages and quick bites available either to-go or in the newly refreshed seating spaces inside or outside.
We don't have any info yet on the menu or theme.
Remaining Restaurants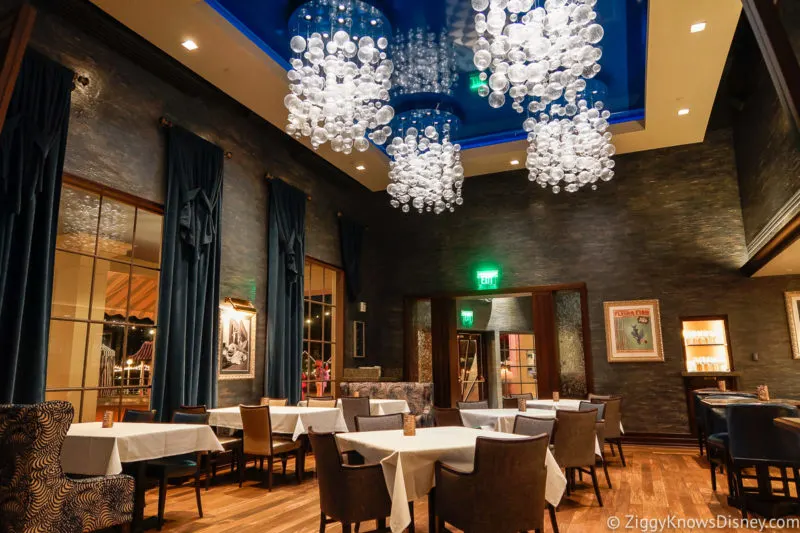 Most of the current restaurants on the Boardwalk are remaining, so no need to worry about Flying Fish or Trattoria al Forno going away.
When the new locations are open, there will be 14 dining locations at this resort. Here is a list of all the Boardwalk restaurants:
AbracadaBar
Belle Vue Lounge
Big River Grill & Brewing Works
Boardwalk Ice Cream
Boardwalk Joe's Marvelous Margaritas
Boardwalk Sandwich Shop
Coffee Bar (off the lobby)
Flying Fish
Funnel Cake Cart
Leaping Horse Libations
Pizza Window
The Cake Bake Shop
The To-Go-Cart
Trattoria al Forno
New Boardwalk Guest Rooms & Lobby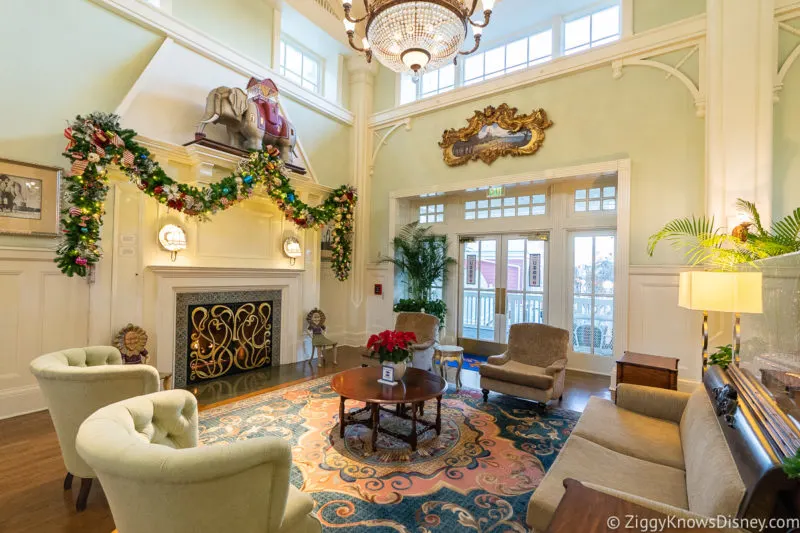 Right now we don't have much info on just what the new guest rooms and redesigned lobby will look like. In its description, Disney said that the resort will have "light and airy touches" added to the lobby, lounge, and guest rooms.
Interestingly, it doesn't sound like there will be any Disney characters featured in the new design, at least not prominently. They will probably just focus on the color scheme, making things a bit brighter and more cheery than they are currently.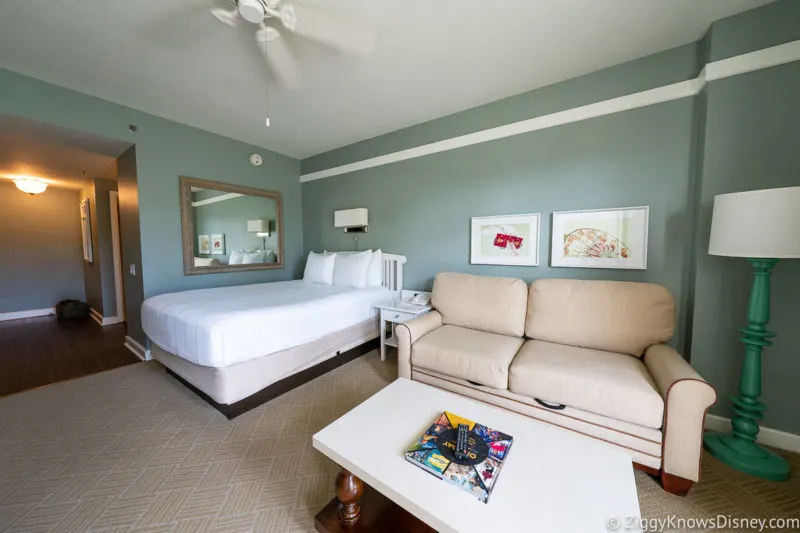 Disney's recent trend has been to put in the characters like they did with Moana at the Polynesian Resort and The Incredibles over at the Contemporary Resort. The issue was probably not being able to find the right IP to really fit in at the Boardwalk, otherwise, characters surely would have been integrated into the theming.
As soon as we have some photos or concept art we will share them.
When is the Project Starting?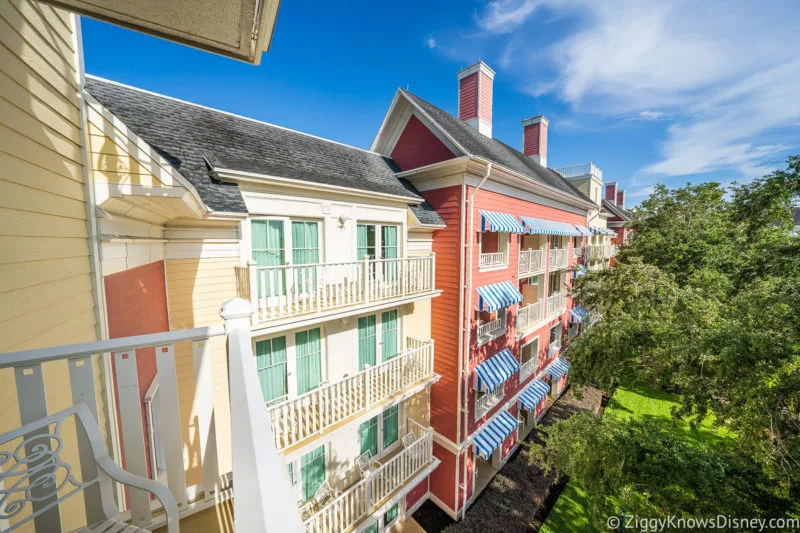 Disney has not yet given a starting date for the Boardwalk Inn renovation. We are expecting the project to get underway in 2022, most likely in the next couple of months. As with other recent Disney World hotel refurbishments, the work usually starts shortly after the project announcement so it shouldn't be long.
Since there are many moving parts here, each project will likely have its own start date and timeline, and not be connected to the others.
We'll let you know as soon as the construction starts.
Is the Boardwalk Inn Staying Open During These Changes?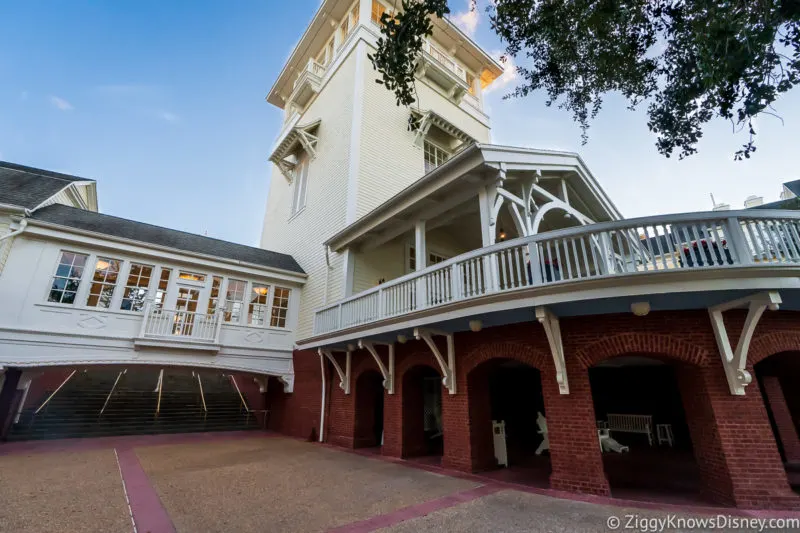 Yes, the Boardwalk Inn will remain operational during the renovation. They will just focus on one area at a time, allowing guests to still enjoy the majority of the resort while the work is being done. This way Disney will not lose hotel capacity, which is already low enough.
All the restaurants will remain open too, except for the ones being refurbished.
When Will the Boardwalk Inn Refurbishment End?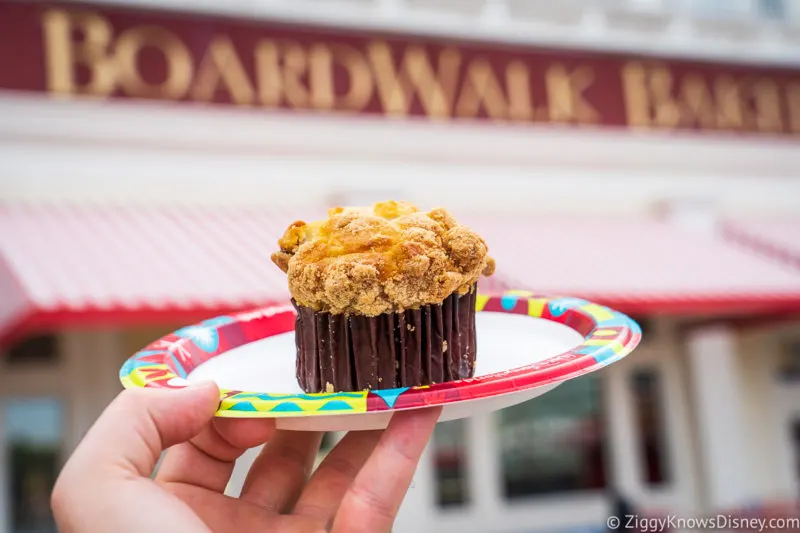 Right now we don't even have a start date for the project, let alone an end date. The only thing we know is The Cake Bake Shop will be open in 2023, so at least some part of the updates will take until next year.
It all kind of depends on when the work gets started. If the guest room and lobby redesigns get started in the next couple of months, we would expect those to also be done sometime in 2023. The lobby will probably only take a couple of months maximum, but there are quite a number of guest rooms to update and that could take up to a year.
With that in mind, it doesn't look like the changes will be ready during the Disney World 50th Anniversary, but they will probably be done shortly after that celebration ends.
With the new tower at Disney's Polynesian Village Resort also under construction, it's an exciting time for the resorts at Walt Disney World. When you add that to all the new attractions and rides coming to Disney World over the next few years, there is certainly a lot to look forward to.
That wraps up our look at all the changes coming to the Boardwalk Inn, but keep checking back for more updates soon.
For more information on planning your vacation to Walt Disney World here are three of our most useful posts:
Your Thoughts
I want to know what you think about the refurbishment happening at Disney's Boardwalk Inn Resort…
Are you looking forward to the new changes?
What other improvements should they make?
Let us know in the comments section below!
If you enjoyed this article, as always I appreciate it if you'd share it with others via social media. I work hard at making this website into a useful resource for you and your family to plan your visit to the Disney Parks and I hope it can help you! Thanks 🙂