Much as you are, I'm eagerly anticipating the Star Wars: Rise of the Resistance attraction coming to Star Wars: Galaxy's Edge in both Disneyland and Hollywood Studios later this year. Disney has kept things quiet but we now have a first detailed look at the ride layout for Rise of the Resistance where we can see how the attraction plays out.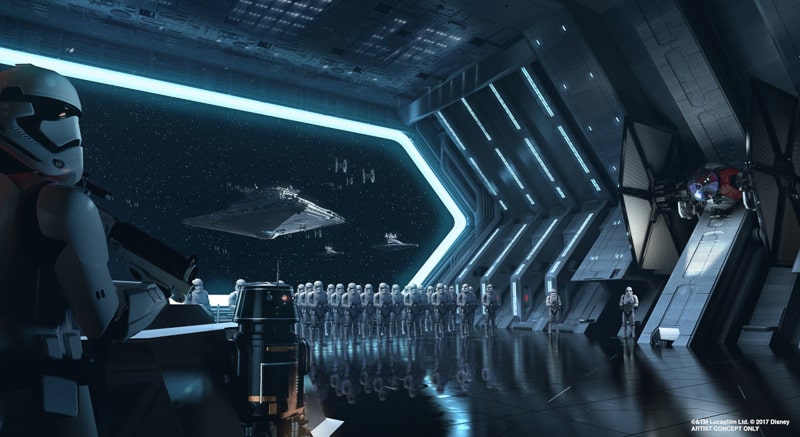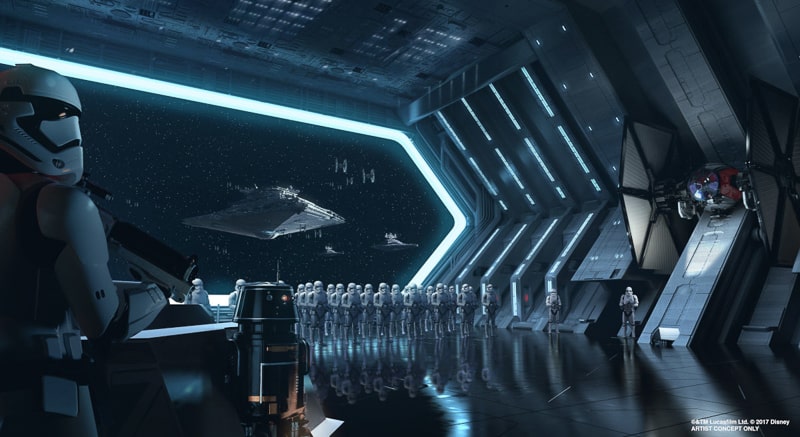 These images come from @cgnsnewsreviews over on Instagram who specialize in Star Wars: Galaxy's Edge info so they look legit. They aren't official plans from Disney but hand drawn from experience of the ride's layout.
While it's a bummer we have to wait for Rise of the Resistance until Phase 2 of Galaxy's Edge opens up later this year, this should get you super excited for its arrival.
Also for a detailed walkthrough of the first 1/3 of the attraction you can read our detailed description of Rise of the Resistance here.
So as you know, Star Wars: Rise of the Resistance is a highly interactive and realistic battle between the First Order and the Resistance, and you are put right in the middle of all the action.
The Resistance base on Batuu is located inside the the mountains among ancient ruins, and that's where your journey begins. You'll enter the long and elaborate ride queue outside on ground level, until eventually making your way into the Resistance basse where you'll be debriefed and sent on your mission.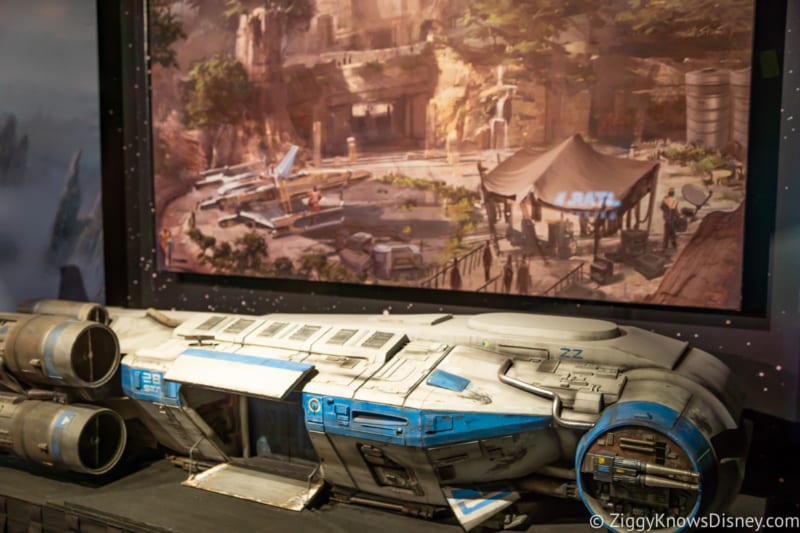 You'll enter a Resistance I-TS Shuttle and get sent into space, but things of course don't go to plan, and that's where our plans start: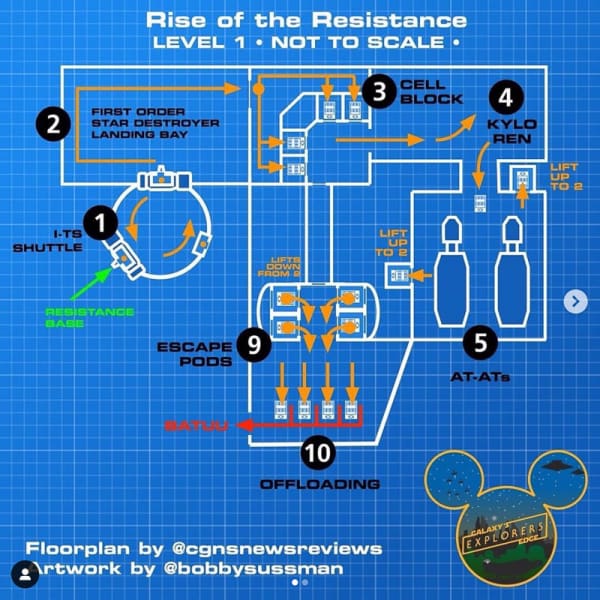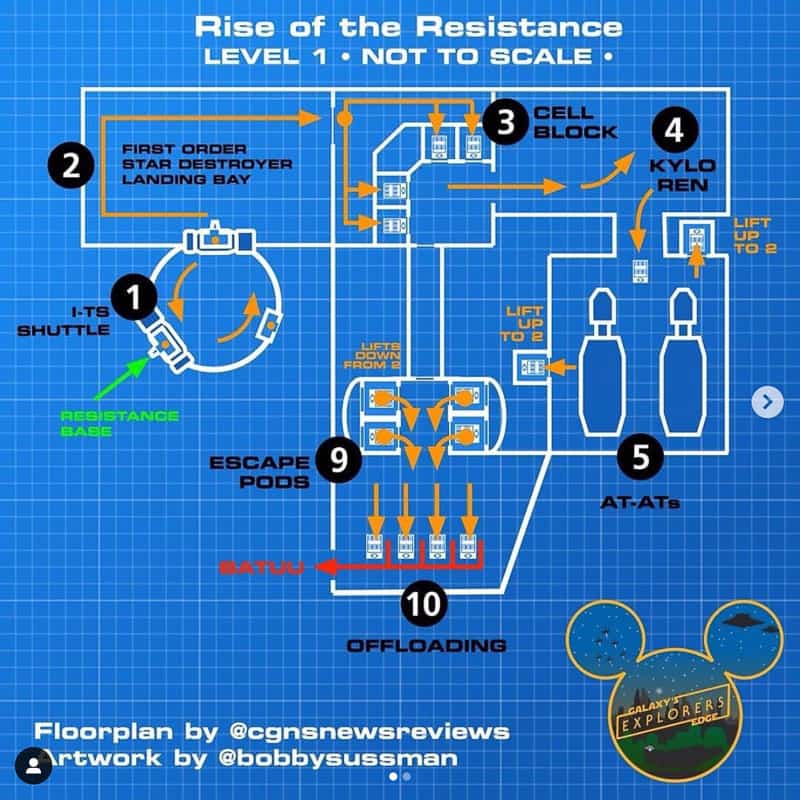 This is the first floor of the attraction (there are 2 floors) and the beginning and end of the ride take place here.
Following in order from 1-10: #1 you load the shuttle and head into space.
Once you get to #2 is where the fun starts. Your shuttle is taken in by a tractor beam and you are stuck onboard a First Order Star Destroyer. This is the picture at the top of the page and it's being described as the biggest, most elaborate show scene in theme park history!
Once captured you are sent to cell blocks in #3 (ala Princess Leia in A New Hope) where you will be prisoners. That is until the Resistance breaks you out! This also looks like the loading area for the Rise of the Resistance ride vehicles and where the fun really starts…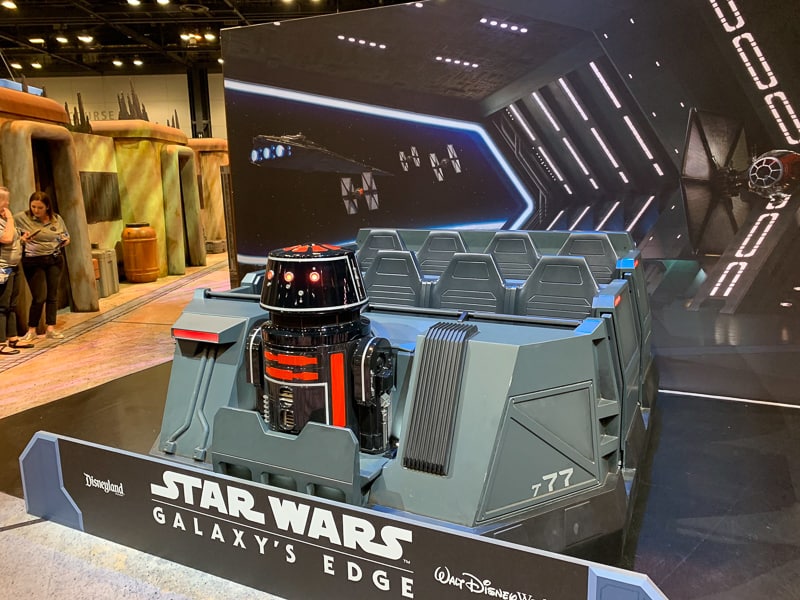 Disney released a video not too long ago with a sneak peak of what this sequences of events will be like on the attraction:
We've heard that you'll be facing off vs. Kylo Ren in the Rise of the Resistance attraction and in #4 is where the showdown will take place. No word what it'll be like but if he's as scary as his character meet and greet, this should be terrifying!
In #5 the scene I'm most anticipating happens, and that's the 2 full-sized AT-AT Walkers that are waiting for you. This will be an amazing battle no doubt with tons of special effects!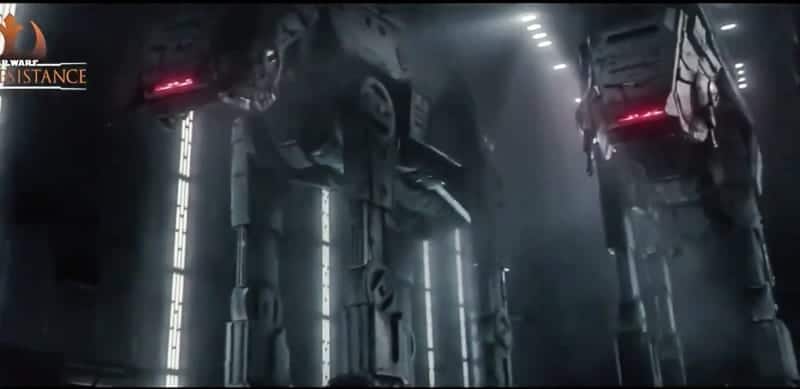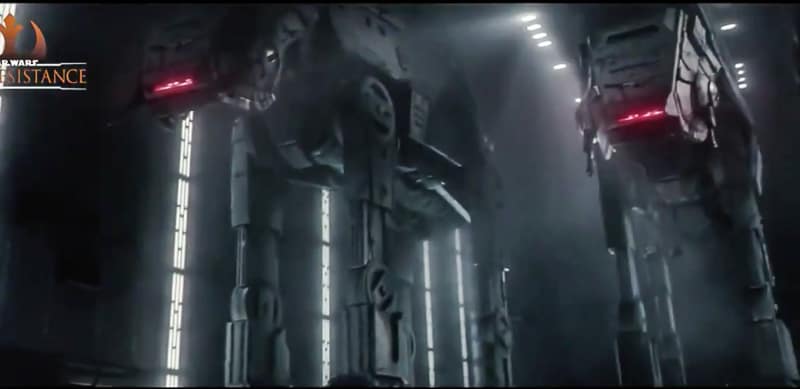 After room #5 you head from the 1st level up to the second level in 2 different lifts placed on either side of the room: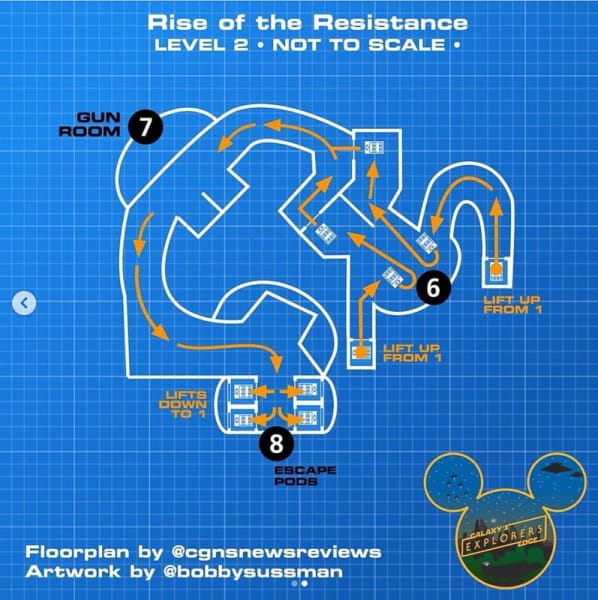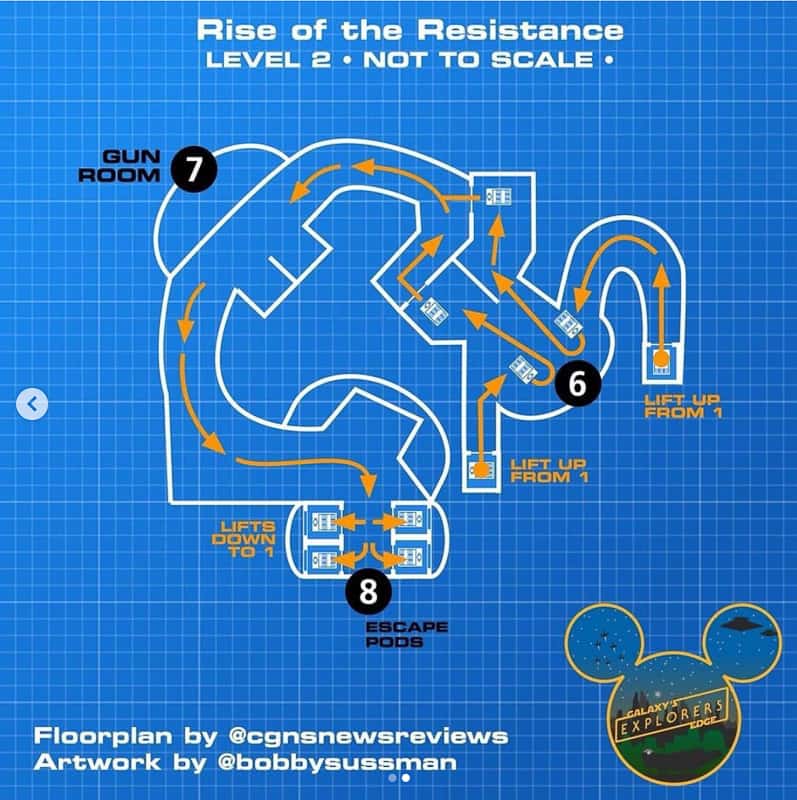 Once up on to the 2nd floor in room #6, your ride vehicle looks like it will meet up with the other members of your crew with ride vehicles coming down the hallway simultaneously. There is sure to be a big battle here.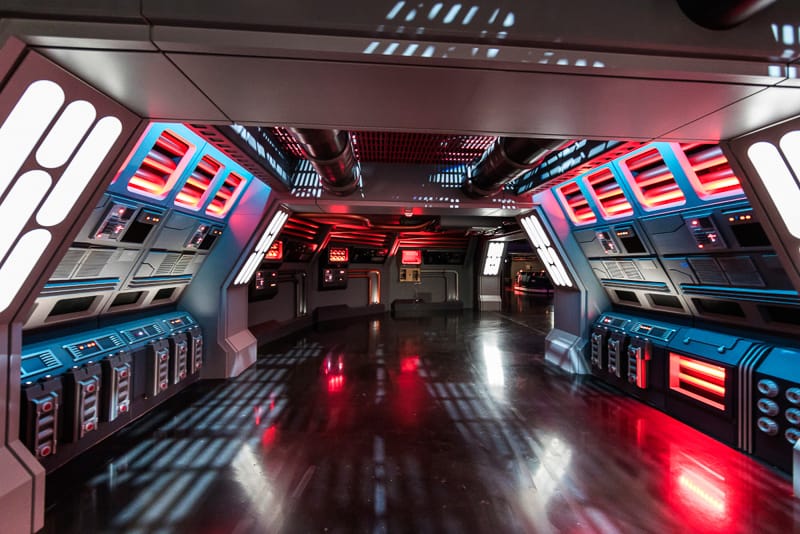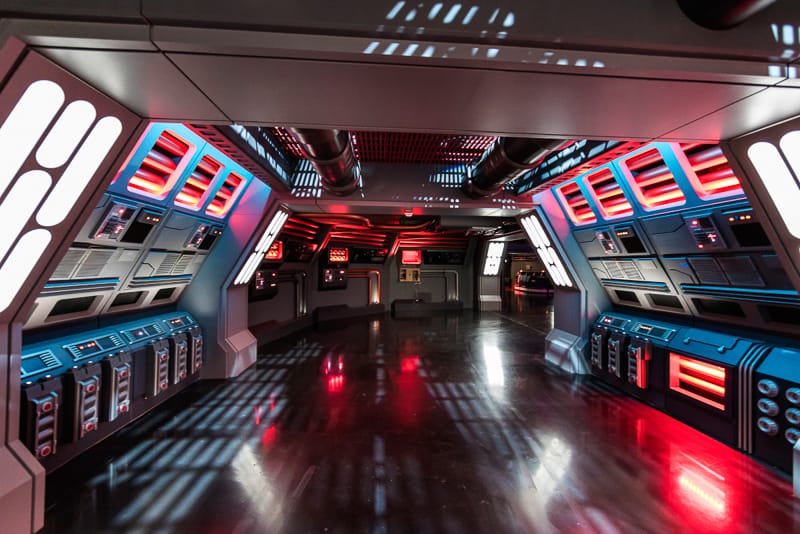 The battle continues through #7 (Gun Room) all the way down to #8 where the escape pods are located. This is where you will make your descent back down to floor 1.
In room #9 you land and make your way back to Batuu in room #10.
This sounds like such an amazing time, it's gonna be hard waiting for Galaxy's Edge Phase 2, but when it arrives it looks like it's going to be mind-blowing!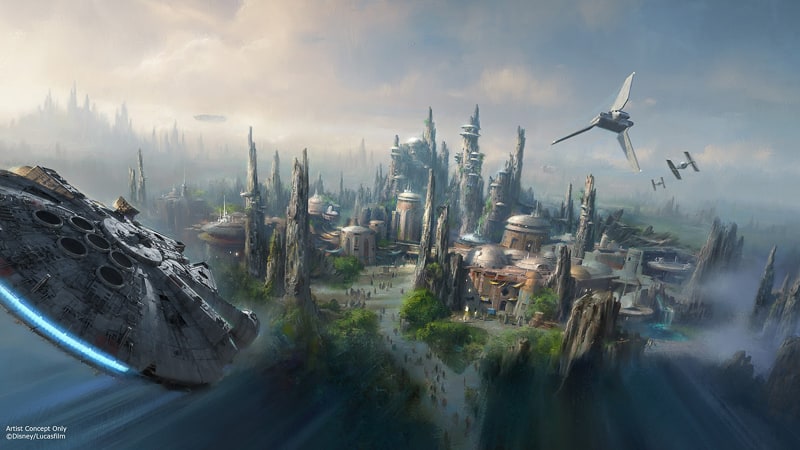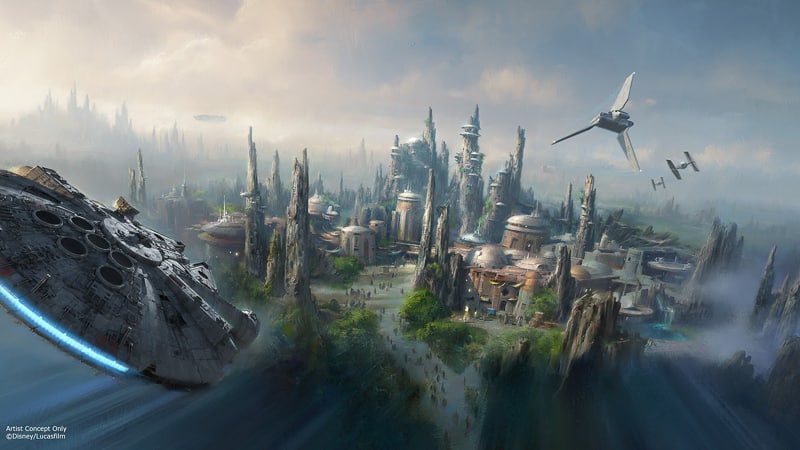 Stay tuned here at Ziggy Knows Disney for more updates on Star Wars: Galaxy's Edge all month as we get ready for the opening in Disneyland on May 31, then later in the year on August 29 in Disney World. It's going to be hard to get in so make sure to find out how to get into Star Wars Land.
For more info read our Planning Guide for Star Wars: Galaxy's Edge for a detailed look at the attractions, dining, planning and touring strategies.
Also be sure to check out our latest construction update for Star Wars: Galaxy's Edge in Hollywood Studios!
Your Thoughts:
I want to know what you think about the Star Wars: Rise of the Resistance ride layout…
What do you think of the ride?
Which Galaxy's Edge attraction are you most looking forward to?
Let us know in the comments section below!
If you enjoyed this article, as always I appreciate it if you'd share it with others via social media. I work hard at making this website into a useful resource for you and your family to plan your visit to the Disney Parks and I hope it can help you! Thanks 🙂