If you tired of waiting in lines for food, the Disney World Mobile Ordering service is the perfect solution for you. It's one of the best time savers, convenient and super easy to use!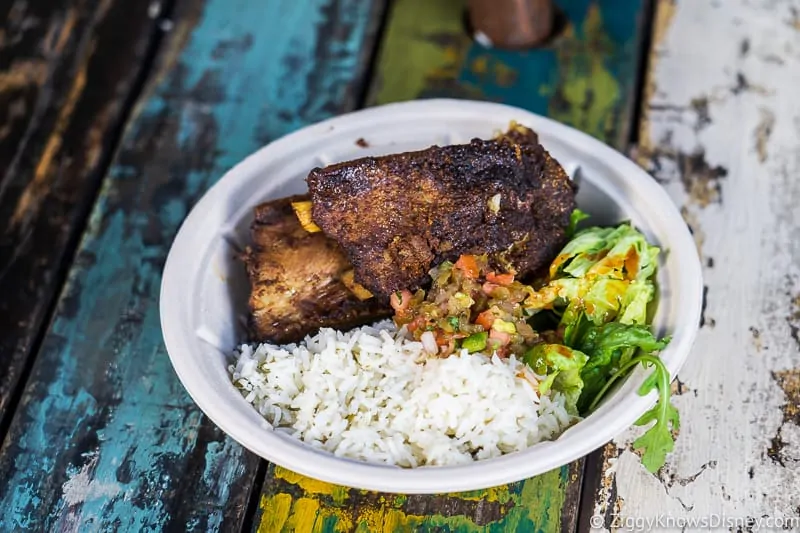 In this post, we are going to explain everything there is no know about Mobile Ordering at Disney World so you can take advantage of it by skipping the lines and picking up your food without waiting.
We'll show you how to use Disney's Mobile Ordering, all the benefits you get from using it and why it's so important to the parks now.
We're also going to share with you a full list of all The Walt Disney World restaurants that use Mobile Ordering, the best tips, and step-by-step instructions so that you can see just how easy it is. There are even a few reasons why you may not want to use Mobile Order, so we'll cover those too.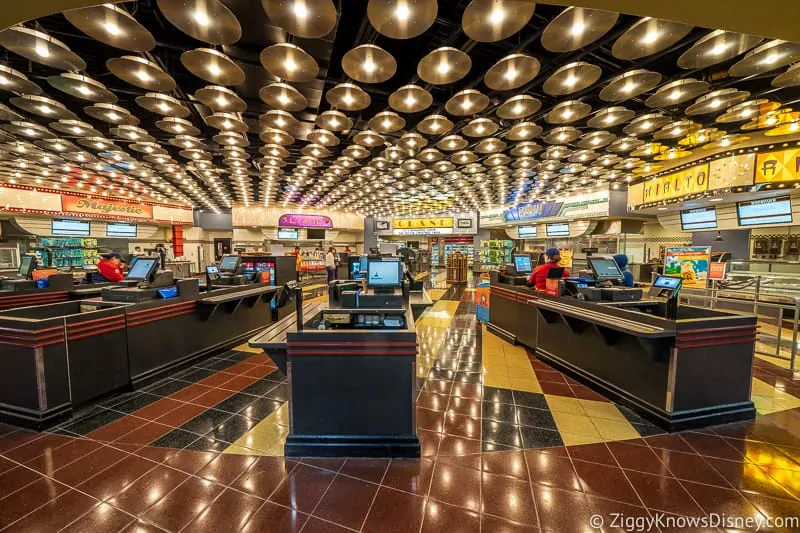 Over the last couple of years we've had dozens of opportunities to use Mobile Ordering at Disney World, and we have to say it's one of the best additions to My Disney Experience they've ever come up with. I can't tell you how many times we've been able to skip the line and found our food ready to eat!
We've covered all the basic Disney World Mobile Ordering FAQs here, but if we left something out, feel free to ask us a question in the box below.
Before we start, don't forget to sign up for our FREE Weekly E-Mail Newsletter. There we bring you the latest updates on Disney's Mobile Ordering as well as our best Disney vacation planning tips. You can sign up here: Join our E-Mail Newsletter!
What is Disney Mobile Ordering?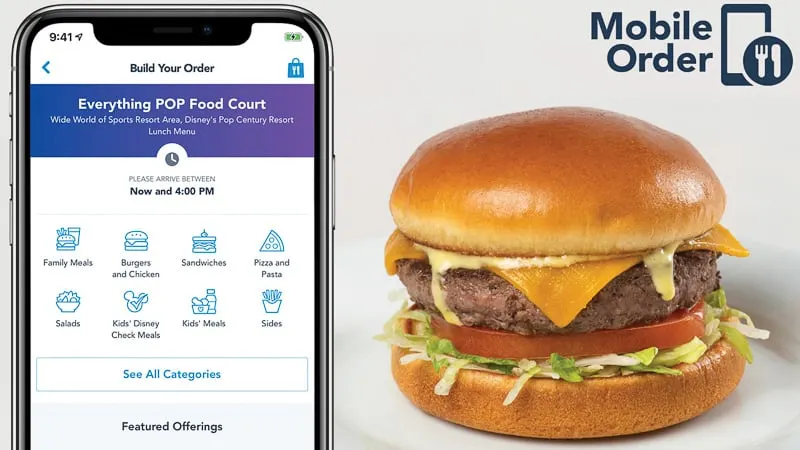 Debuting in 2017, the Mobile Order service at Disney World is a relatively new feature of My Disney Experience, that allows you to place an order for food or drinks without actually having to get in the line and speak with a cashier to do it.
It works with many quick service and snack stands throughout The Walt Disney World theme parks and resorts. The same way that Genie Plus Lightning Lanes allow you to skip the attraction queues and get right on the rides, Disney's Mobile Order allows you to skip the lines at quick service restaurants and pick up your food.
(Update) Disney has also started introducing Mobile Ordering to select table service restaurants and it's called Table Service To Go. This allows guests to order take out from those restaurants too. Read our post about Table Service To Go for more details.
Everything is done through the Mobile Order feature of the app, including looking at the menu, choosing your food, placing your order, and payment. It then allows you to pick up your food at your convenience, and even sends you a notification when your food is ready.
The food is freshly made, so no worrying if it's been sitting around on a tray waiting to give to someone.
The best part is that Disney continues to make improvements to Mobile Ordering, adding new features and more dining locations throughout the parks and resorts.
Benefits of Using Mobile Ordering in Disney World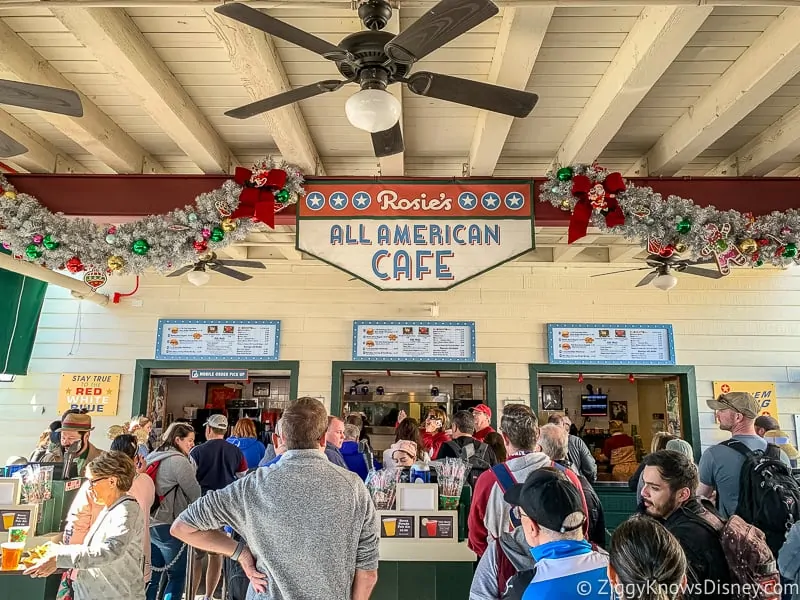 Saves Time / No Waiting in Line
Let's face it, everyone hates waiting in line for food in Disney World. If you and your family have ever tried to queue up at any of the Magic Kingdom quick service restaurants during a holiday, then you know there is nothing worse than that.
The most obvious benefit of Disney's Mobile Ordering service is that it allows you to skip over all that frustration and save a ton of time in the process.
When you're on vacation in Disney World, time is very important and the more time you can spend on attractions, watching shows or doing other fun activities with your family, the better your trip will be.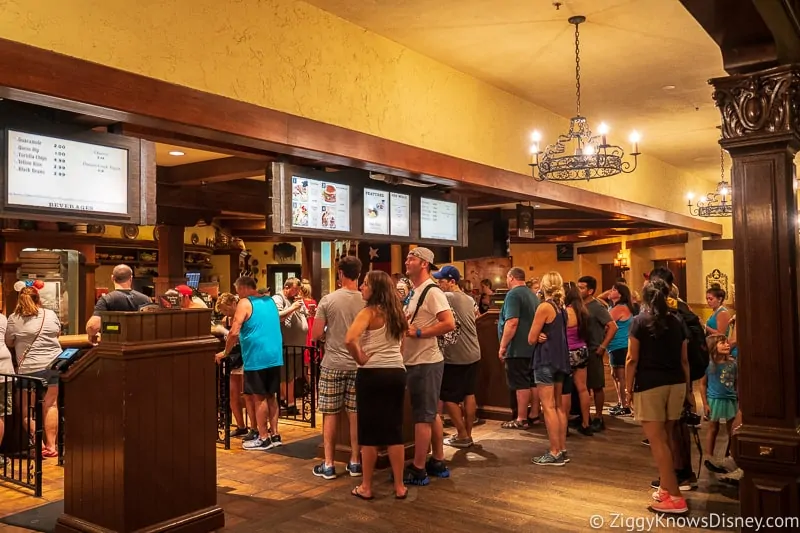 You can decide what you want to eat hours before actually having the meal, place your order, and then pick it up when you want. You can order the food from the queue on Space Mountain, from your hotel room, or even from another theme park.
You can even place your order from inside the restaurant and likely get your food before all the people already in line to order.
Mobile Ordering is one of the best time savers in Disney World and you literally never have to wait in line at a quick service restaurant in Disney World if you want.
Families with Different Tastes
Another great reason to use Mobile Ordering in Disney World is when multiple members of the family want to eat in different quick service restaurants. Dad wants Pizza, Mom a burger and the kids just want ice cream sundaes? No problem.
Using the app you can place orders for everyone in different restaurants, and just pick up the food quickly, instead of having to spend 15 minutes in each line.
You can even order the food from one phone and then send another member of your family to go and pick it up. Just make sure they have the order number!
More Time to Look at the Menu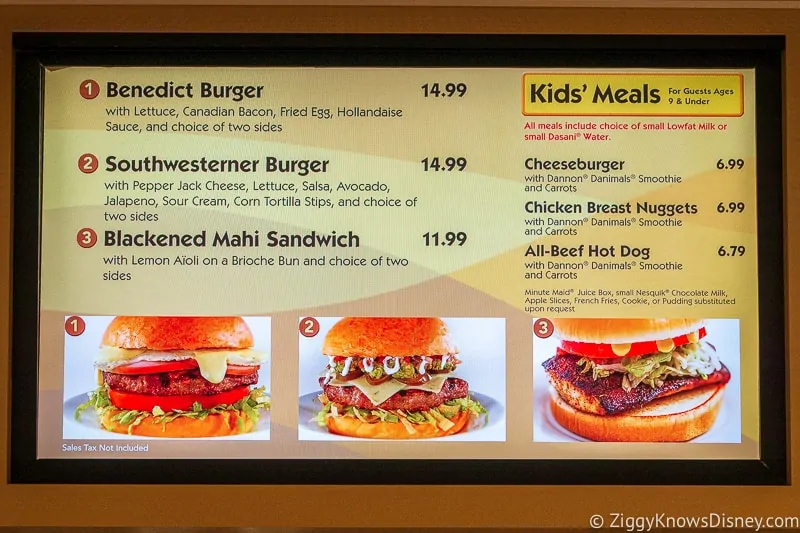 We've all been in line for food and felt rushed to make a decision without having enough time to properly reading through the whole menu.
Mobile Ordering eliminates that problem because you can take all the time you need to look through the entire menu, then when you are ready, you can place your order.
It's also easy to make substitutions with Disney's Mobile Order and there are plenty of enhancement options to choose from.
Easier to Get Healthy Options
We've all made impulse food purchases at Disney that we then realized we didn't really want or then later discovered there were healthier options. Disney World Mobile Ordering lets you plan ahead better and might just help you choose the apple slices over the fries.
Easy for Cast Members to Get Order Right
Sometimes between the kids not knowing what they want to eat, the loud environment and having to hurry, you might not always communicate to the Cast Member your order correctly.
The Mobile Order service lets you double-check with everyone to make sure you actually get what you want.
Why is it So Important Right Now?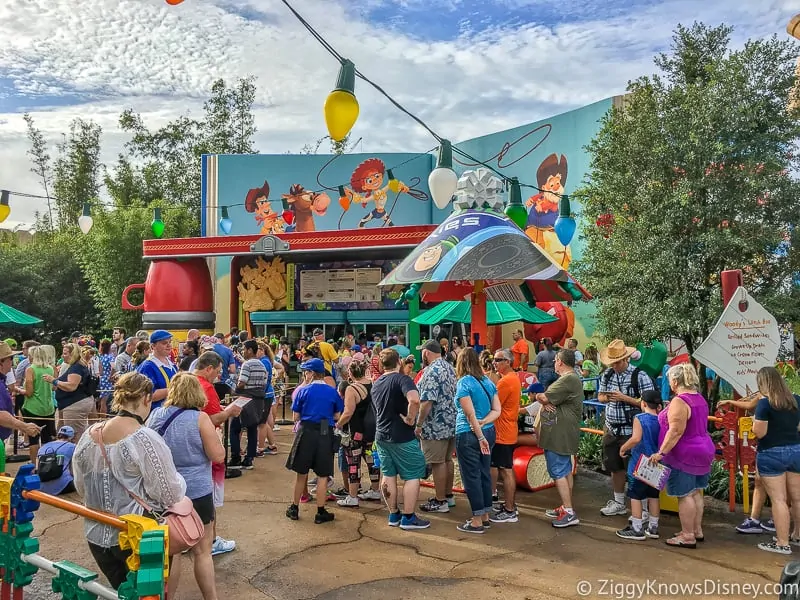 Besides the normal benefits of saving time, Mobile Ordering at Disney World has been especially important recently since the parks reopened after the closure. It's not the only way to order, but it's highly encouraged.
Once the parks reopened, Disney made it a priority to keep guests distanced from each other and Mobile Order was perfect for that. Distancing is no longer as important as it once was, but the habit of ordering your food ahead of time has stuck around.
The Mobile Order service does a great job of that since you can order your food ahead of time and have it there waiting for you when you are ready. In the end, it's a huge time saver!
Read our post on all the New Disney World Guidelines and Changes that Disney made to help improve park safety.
Which Restaurants Use Mobile Ordering?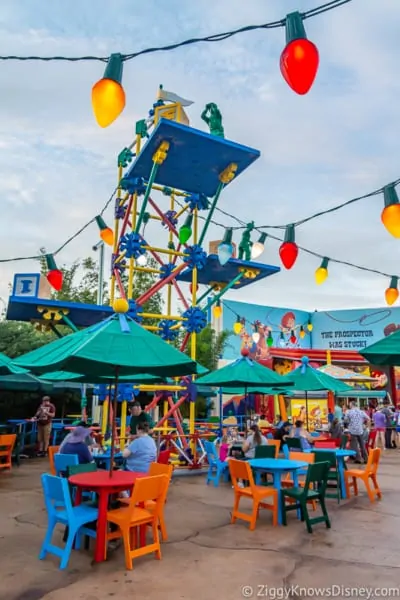 The Mobile Order service can be found at dozens of dining locations throughout Walt Disney World. Right now the majority of quick service restaurants in Disney's Magic Kingdom, EPCOT, Hollywood Studios, and Animal Kingdom use Mobile Ordering.
EPCOT is the park with the least amount of Mobile Ordering options (5), including Regal Eagle Smokehouse, Sommerfest, Yorkshire County Fish Shop, and Connections Café and Eatery, and Karamell-Küche currently the only locations in the park.
Disney Springs is also limited with only D-Luxe Burger participating at this time.
Disney has, however, introduced Mobile Ordering to the Disney World Resort hotels, and there are 20 quick service restaurants that currently offer it.
As time goes on we'll probably see other restaurants use Mobile Ordering, but for now, the best way to check is simply to go into My Disney Experience and see if your favorite dining location has the Mobile Order icon next to it.
Here is the current list of Mobile Order Restaurants in Walt Disney World:
Magic Kingdom:
Casey's Corner

Columbia Harbour House
Cosmic Ray's Starlight Café
The Friar's Nook
The Lunching Pad
Main Stree Confectionery
Pecos Bill Tall Tale Inn & Café
Pinocchio Village Haus
Sleepy Hollow Refreshments
Sunshine Tree Terrace
Epcot:
Karamell-Küche
Sommerfest

Yorkshire County Fish Shop
Hollywood Studios:
ABC Commissary
Backlot Express
Catalina Eddie's
Dockside Diner
Fairfax Fair
Kat Saka's Kettle
PizzeRizzo
Rosie's All-American Café
Animal Kingdom:
Flame Tree Barbecue
Harambe Market
Pizzafari
Restaurantosaurus
Zuri's Sweet Shop
Resorts:
Disney's All-Star Movies Resort – World Premiere Food Court
Disney's All-Star Music Resort – Intermission Food Court
Disney's All-Star Sports Resort – End Zone Food Court
Disney's Art of Animation Resort – Landscape of Flavors
Disney's Animal Kingdom Lodge – The Mara
Disney's Animal Kingdom Lodge (Kidani Village) – Sanaa To Go
Disney's Beach Club Resort – Beach Club Marketplace
Disney's Boardwalk Inn Resort – BoardWalk Deli
Disney's Boardwalk Inn Resort – Pizza Window
Disney's Boardwalk Inn Resort – Trattoria al Forno To Go
Disney's Caribbean Beach Resort – Centertown Market
Disney's Caribbean Beach Resort – Spyglass Grill
Disney's Contemporary Resort – Contempo Café
Disney's Contemporary Resort – Steakhouse 71 To Go
Disney's Coronado Springs Resort – Three Bridges Bar & Grill To Go
Disney's Fort Wilderness Resort – P & J's Southern Takeout
Disney's Grand Floridian Resort & Spa – Gasparilla Island Grill
Disney's Old Key West Resort – Olivia's Cafe To Go
Disney's Polynesian Village Resort – Capt. Cook's
Disney's Polynesian Village Resort – Kona Cafe To Go
Disney's Pop Century Resort – Everything Pop Shopping & Dining
Disney's Port Orleans Resort – French Quarter – Sassagoula Floatworks & Food Factory
Disney's Port Orleans Resort – Riverside – Riverside Mill Food Court
Disney's Riviera Resort – Primo Piatto
Disney's Saratoga Springs Resort & Spa – The Artist's Palette
Disney's Wilderness Lodge – Geyser Point Bar & Grill To Go
Disney's Wilderness Lodge – Roaring Fork
Disney's Yacht Club Resort – Ale & Compass Restaurant To Go
Disney's Yacht Club Resort – The Market at Ale & Compass
Disney Springs:
Amorette's Patisserie
B.B. Wolf's Sausage Co.
Disney's Candy Cauldron
Goofy's Candy Company
Typhoon Lagoon:
Leaning Palms
Surf Doggies
Typhoon Tily's
Blizzard Beach:
Lottawatta Lodge
Warming Hut
How to Use Mobile Ordering in Disney World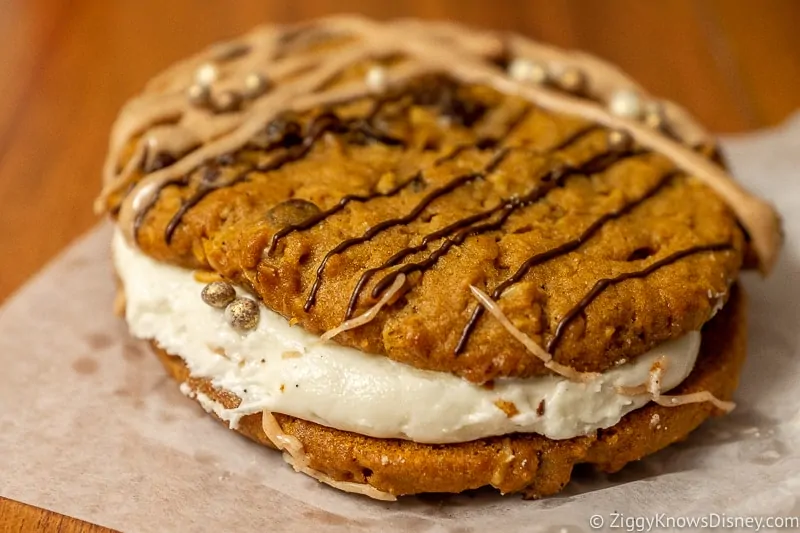 Now that you know what Disney World Mobile Ordering is and where you can use it, let's see just HOW it works. This is a step-by-step guide and we've included some screenshots showing you exactly how to use it
What Do I Need?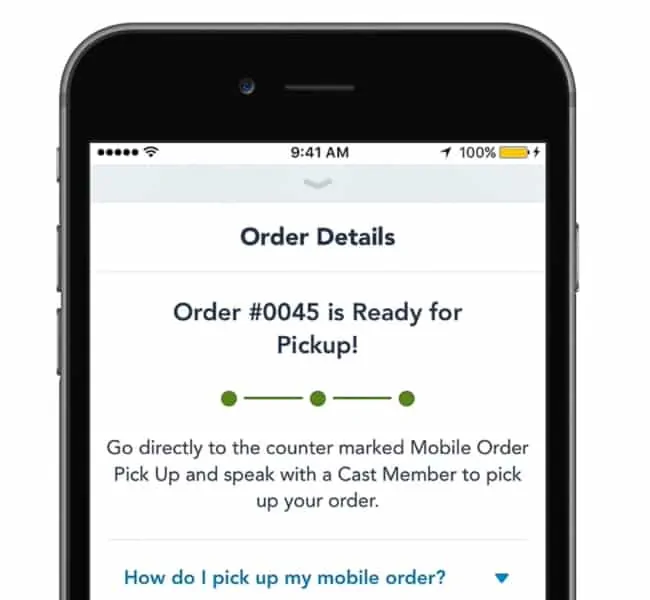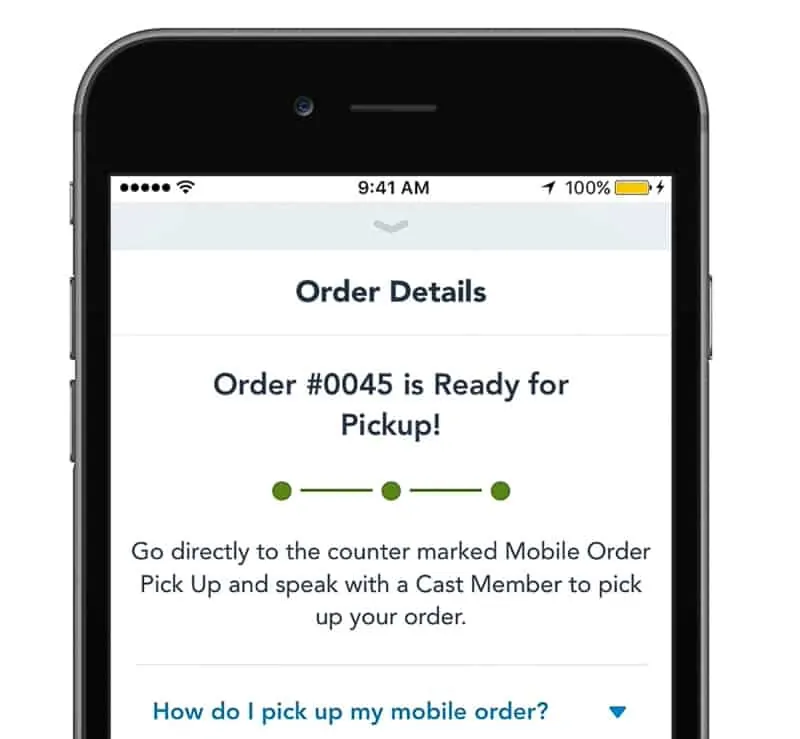 You can't use Disney's Mobile Ordering without the My Disney Experience app. Download the app on your mobile device if you haven't done that already. It's best to do this before you leave on your trip so you can get familiar with how it works.
If you already have My Disney Experience, make sure you download the latest version to take advantage of any updates.
Once you have My Disney Experience all set, you're going to need to add a credit card or debit card to your account that you can use it for payment with Mobile Order. The only time you won't need a card for payment is if you are on the Disney Dining Plan, in which case you are covered.
Quick Steps
Here is a quick look at step-by-step instructions for using Mobile Order:
Open My Disney Experience app and click "My Plans" followed by "Order Food."
Select a restaurant from the list.
Choose "order food" again.
Look at the menu and build your order.
Review your selections and make any changes/additions.
Order your food.
Make payment using the app.
Once you are ready to eat, open the app, and click "Prepare my Food."
When your food is ready, you will receive a notification on your mobile device.
Pick up your order from the Mobile Order counter.
That's a brief overview of all the steps needed, now let's look at some screenshots so you can visualize how to do it.
How Use Disney World Mobile Ordering Step-by-Step
Open My Disney Experience app

If you haven't used the app in a while or if it's your first time it will require you to sign in. Type your username and password associated with the account.



Click "My Plans" followed by "Order Food."

From the Home screen in My Disney Experience click the "+" symbol in the bottom middle. That is the "My Plans" button and it will bring up a menu.

From there choose "Order Food."



Select a restaurant from the list.

This will bring you to a list of all the restaurants in Walt Disney World that use Mobile Ordering and you can scroll the list based on location. If you are looking for a restaurant in the Magic Kingdom, they are all organized together:



Choose "Order Food" again.

Once you decide which restaurant you would like to eat in, select the name which will bring you to a page with more info about that location. This page shows you directions to the restaurant, the operational hours and links to the menu, and lets you order your food.

For this example, we chose Pecos Bill Tall Tale Inn and Cafe as it's one of our favorites in the Magic Kingdom.



Make sure to look at the hours listed for the meal you are looking for. The Lunch and Dinner menus might be slightly different, so if you are ordering something that's only on the Lunch menu, you have to return in time when Lunch is still being served to get it.

Look at the Menu Categories

Now comes the fun part, looking through the menu and choosing your food!

You can look through the whole menu from top to bottom, or by category. Some of these include: Desserts, Entrees, Kid's Meals, Sides, and Beverages. There are even categories based on special diets like: Plant-based and Allergy-friendly.



Build your order.

As you browse through each category and find an item you want, choose a quantity and click the "+Add" button to add it to your order.



For picky children and husbands, many of the items are fully customizable and let you add or remove sauces and various toppings that you may or may not want on your food.

To customize your order, click the "Customize Your Selection" button located at the bottom of the page.

Review your selections and make any changes/additions.


Look through your order and make sure you included all the items you wanted. You can always go back and add a beverage, dessert, or side dishes so review things carefully with your family before actually placing the order.



When you are ready click the "Review Order Summar" button.

Order your food and make payment.


On the Order Summary screen, it will show you the total price, all the items on your order, and let you select the payment method.



If you are using a credit card or debit card then select the one you want at this time. You can add a new card to the account if you like.

You also can select to use Disney Dining Plan credits if you are using those.

You can also enter any Promo Codes and Discounts you have. The majority of Disney World quick service restaurants don't give discounts for annual passes or Tables in Wonderland, but if they do the discount will be reflected if connected to your My Disney Experience account.

Once you are done, click "Purchase" to complete the order.

Once you are ready to eat, open the app, and click "Prepare my Food."

Now that your order is placed, you are free to carry on whatever activities you like until you are ready to eat. Once you are ready and near the restaurant, open the app and click: "I'm Here, Prepare My Order."

This will alert the cooks to start preparing your meal, which they will do fresh.



Don't click "I'm Here, Prepare My Order" button until you are almost ready to eat. The average wait time for Mobile Ordering from the time you are ready is about 5-10 minutes. You don't want to show up and find your food cold because it's been waiting for you.

When your food is ready, you will receive a notification on your mobile device.

Keep an eye on your phone because once your order is ready, you will receive a notification on your phone telling you to pick it up.



Pick up your order from the Mobile Order counter.

Proceed to the Mobile Order counter in the restaurant you ordered from. It's usually to the far side of the pick-up counter, just look for a sign indicating Mobile Order.


Food Allergies & Special Diets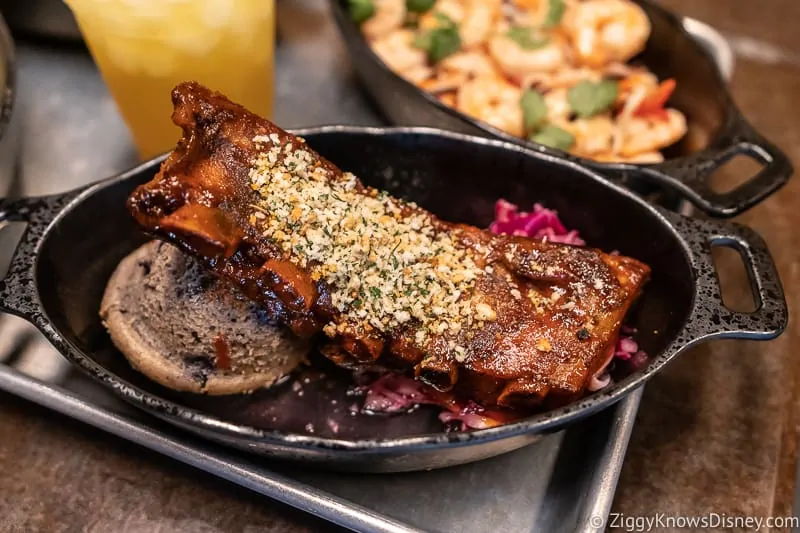 Many guests visiting Walt Disney World have food allergies or have other dietary restrictions they need to take into consideration when they eat. Thankfully, Mobile Ordering at Disney World takes care of that and has special categories for this.
Some of the most common allergies that you'll find options for on the menus are, peanuts/nuts, fish/shellfish, soy, wheat, gluten, eggs, etc.
When you are looking at a given restaurant menu in the app, click on the "Allergy-Friendly" button to see only selections fitting for your type of allergy.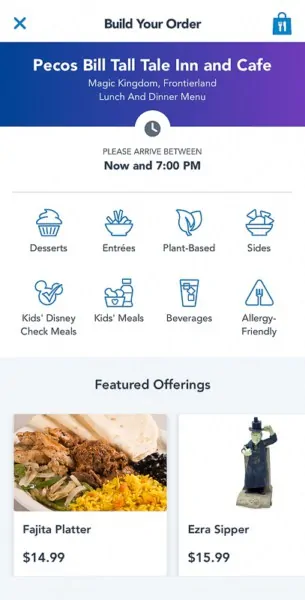 If you have additional allergy-related concerns or questions, it might be best to go to the restaurant and talk with someone instead of using Mobile Order.
Disney has also introduced a ton of new Plant-based menu items to its menus recently, and you'll also find these in Mobile Order. Just go to: "Plant-Based" under the categories and it will narrow down all the related items.
As Disney continues to adapt to the varying needs of its guests, we expect the menus to include more and more allergy-friendly and plant-based foods.
When Not to Use Mobile Order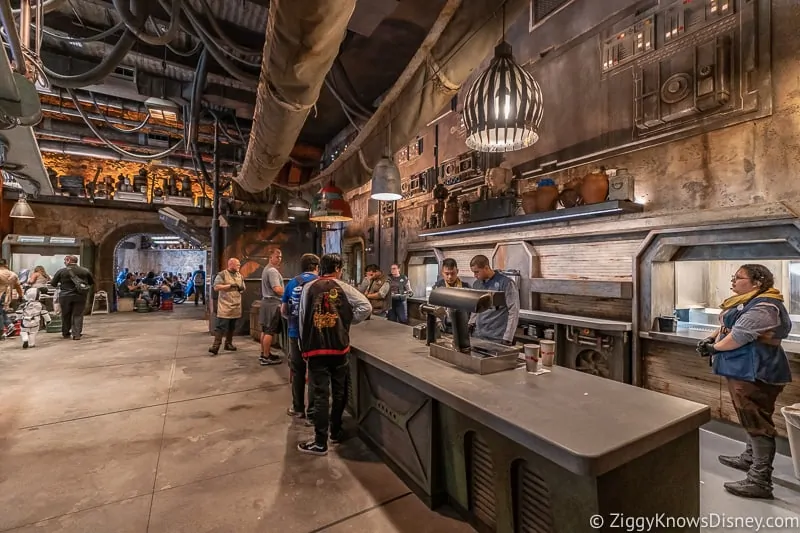 While we absolutely love Disney's Mobile Order service and highly recommend it, there are a few circumstances when you might choose not to use it. Here are some of the most common ones.
Payment Options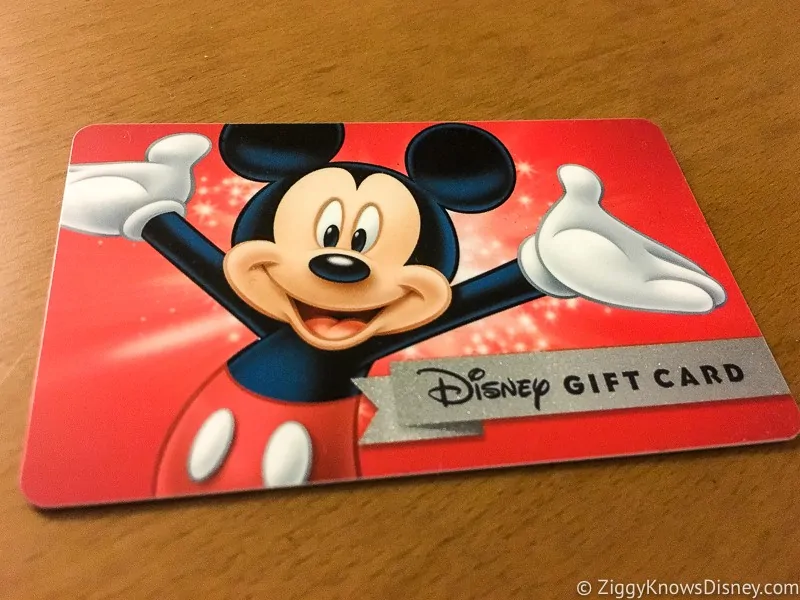 Payment options with Disney's Mobile Order have expanded recently and now include credit cards, debit cards, Disney Dining Plan credits, and even Disney gift cards.
That means there is no option for cash. This might not be a problem for most guests who are used to using their MagicBand to pay for everything, but it is a lot harder to stay on a budget when you don't actually see the money going out of your wallet and you just have to click a button.
Just be aware that if you want to use cash, you'll have to stand in a traditional line to do so.
Not Everything is Always on the Menu
While the menus listed in Mobile Order are very thorough, sometimes you won't always find everything listed in the app that is on the printed menus at the restaurant.
The most common is when there are seasonal offerings on the menu that don't always get updated right away. Not all desserts and treats are listed in the app at some of the Resort food courts, so it's better to go and look for yourself to see what's available.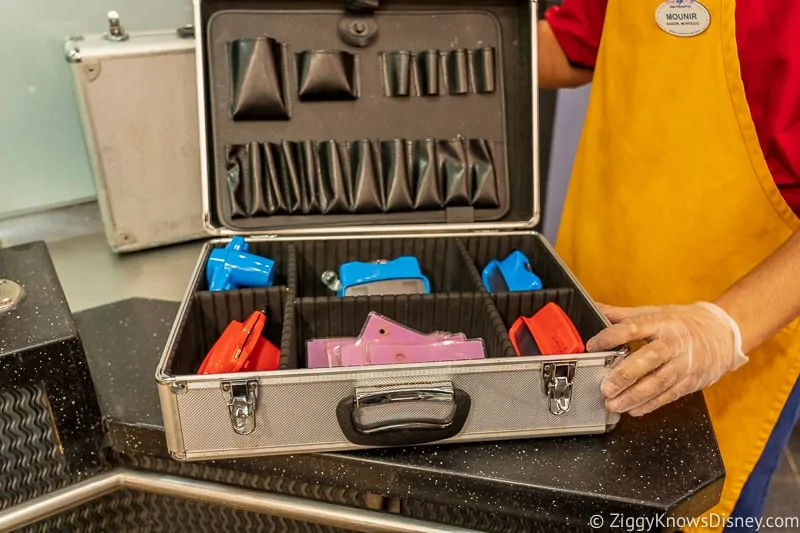 There are a lot of toppings for the various menu items in some restaurants, and at times we've found that not all of them are actually listed in the app.
Lastly, if alcohol is served at the restaurant, sometimes they don't list all the drink offerings available.
We have a great time ordering the secret menu items in Walt Disney World, and while some of them are listed in Mobile Order, some of them are not on there. That means you have to order it in person to get it.
Spontaneous Eaters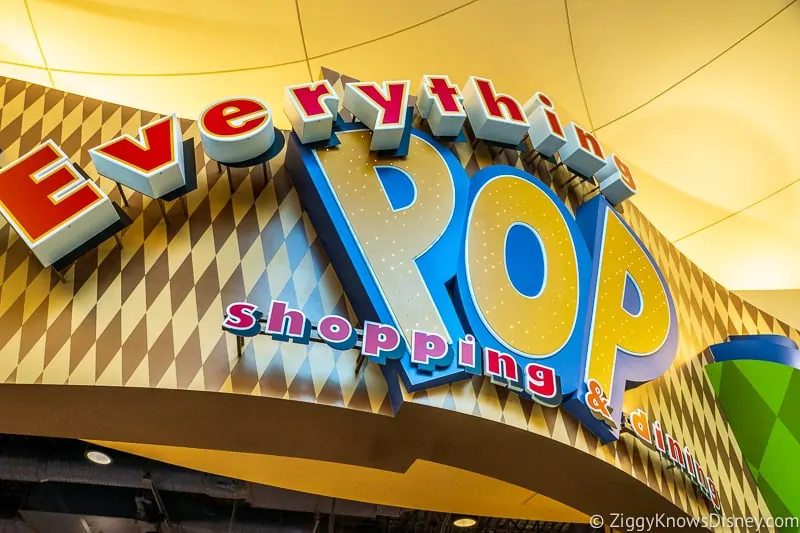 Mobile Ordering is great if you want to plan your meals ahead and not have the hassle of thinking about it later, but you might not use it if you are a spontaneous eater and like to decide based on how you feel at the moment.
The temperature may be hotter than you anticipated and you now want something cool and refreshing instead of a whole burger and fries for example.
Remember that you can always cancel your order if you order in advance and change your mind. You can't modify an order once you've paid for it, but you can cancel it and start a new order.
Thankfully Mobile Order is still a viable solution for people who like to be more spontaneous because even if you walk up to a crowded restaurant and place your mobile order at the last minute, chances are that you'll still get called to pick up your food faster than if you were to get in line.
$ Limit on Orders
This is a problem only for the biggest families or biggest of eaters, but there is a money limit of $150 per mobile order. If the average meal costs $20-25 including drinks and snacks, you might have a problem if you have more than 7 or 8 people that you are placing an order for.
In that case, you'll have to make two orders to cover all the food.
Lots of Substitutions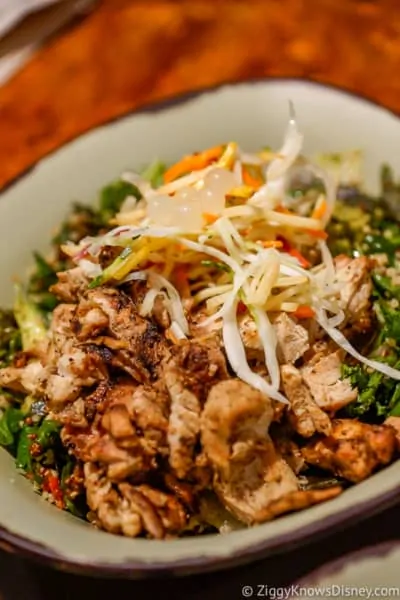 We have to say that Disney World's Mobile Ordering service does a really good job with substitution options. However, some of the members of our group are extremely picky eaters and can get what they want only when talking to a cashier.
You might want to substitute only certain ingredients that can't be separated out in the app. These are rare cases, but if that happens to you, it might be best not to use Mobile Order.
Eats Battery Life
Genie+, Play Disney Parks, Mobile Check-In and Mobile Order. With all the things we use our phones for now in the Disney Parks, it can big drain your battery pretty quickly.
If you use these apps, multiple times a day, you are soon going to find yourself without battery life. For that reason, we suggest that at least one person in your party carries a portable battery charger so you can easily charge up throughout the day and keep using the apps with no problems.
FAQs
Is Mobile Ordering Always Faster?
While Mobile Ordering isn't "Always" faster, it is the vast majority of the time. The only time Mobile Ordering is not faster than a traditional line is when there is an empty queue in front of you.

The Mobile Order system sometimes goes down, but as long as it's up and running you should use it.
Can I Use the Disney Dining Plan with Mobile Order?
The Disney Dining Plan is available with Mobile Ordering. No matter if you are on the Quick Service, Regular or Deluxe Dining Plan, they will work.

When you go to make your purchase, select that you are paying with the Dining Plan and the correct credits will be applied.

If you want to use cash or a gift card, you will need to go through a standard line.
Mobile Order App Crashed, Now What?
If the Mobile Order app crashes, log in to My Disney Experience again and access the "Mobile Food Orders" button from the Main Menu. You should be able to see your active orders there and if you don't see it, then you didn't place it to start with.

I personally haven't had any problems with the app crashing, but if you ran into any trouble you could talk to Guest Relations and they could straighten out any issue you have.
Can I Order Starbucks with Mobile Order?
The Mobile Order service does not work with Starbucks in Walt Disney World. The Starbucks app doesn't work either. The only option you have is to get in line and wait like everyone else.
Should I Use Mobile Ordering?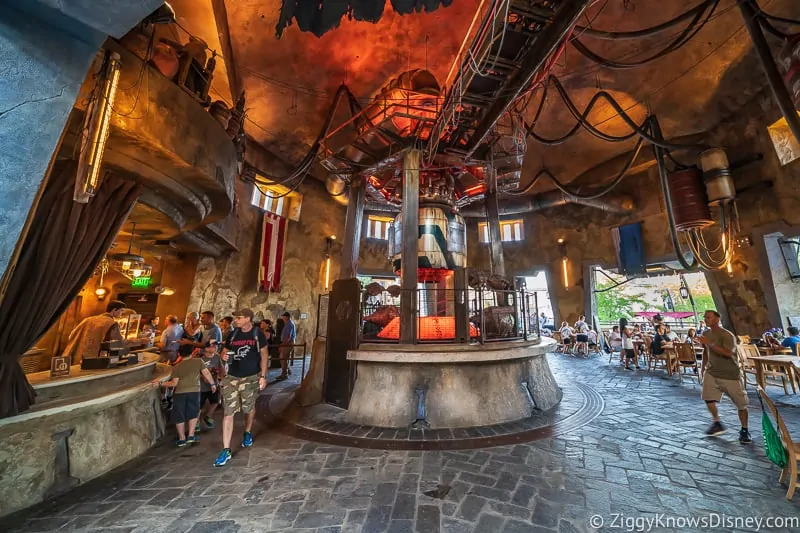 While it has a couple of minor flaws, overall, Mobile Ordering at Disney World is one of the best time-saving tools you will find and you should definitely use it whenever you can.
Nothing beats the possibility of ordering your food no matter where you are, having it made fresh and picking it up at your convenience without waiting in line. It also has an extra advantage in avoiding crowds right now especially since everyone is concerned for their health.
We've used Mobile Order now dozens of times and would recommend it to anyone who knows how to use a cell phone. There is no reason to wait in line and lose time unless you just don't care about that for some reason.
We can't wait to see the next evolution of the service and see if they can improve even further on a very useful too. Give it a try on your next visit and let us know how you like it!
Your Thoughts
I want to know what you think about the Disney World Mobile Ordering service…
Do you like using it?
What else could Disney do to improve it?
Let us know in the comments section below!
If you enjoyed this article, as always I appreciate it if you'd share it with others via social media. I work hard at making this website into a useful resource for you and your family to plan your visit to the Disney Parks and I hope it can help you! Thanks 🙂