If you are a big Marvel fan then you're in for a real treat this month as Captain Marvel is coming to Disney Parks worldwide throughout the month of March, including Disney California Adventure, Disneyland Paris and Shanghai Disneyland.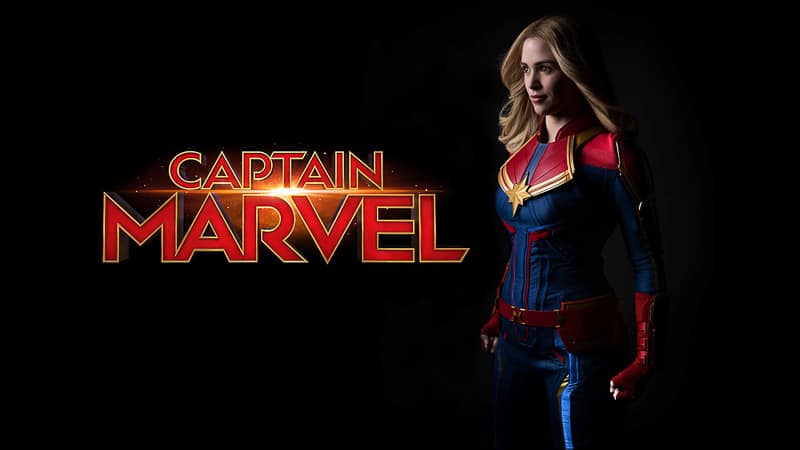 We told you Captian Marvel was coming to Disneyland a few months ago and now we have some new information to what that will be like and we find out what other parks she'll be in.
Captain Marvel will only be available for a limited time this spring, but during that time guests of these Disney Parks will get to see her up close and even meet her one on one.
Disney California Adventure Park:
Starting in March Captain Marvel will be appearing in the park on an armored S.H.I.E.L.D. vehicle, escorted by a team of agents while making her way to Hangar 12 in the northeast corner of Hollywood Land. Included in this is finding new recruits for a unique Heroic Encounter.
Disneyland Paris:
Captain marvel is making her Disneyland Paris debut on March 23, while joining the other Avengers in this year's version of Marvel Season of Super Heroes in Walt Disney Studios Park. Guests will be able to meet her at the Blockbuster Café.
If you guys didn't get out to Disneyland Paris last year, Disney did a Marvel Summer of Super Heroes event where all the big Avengers (Iron Man, Spider-Man, The Hulk, Thor, Black Panther and more) fought Thanos and his minions on stage and also had other stage shows in the main corridor of the park.
You can read my review to find out what last year's Marvel Summer of Heroes event was like, and also my review of the stage show Marvel Super Heroes United
Let's hope this year's is even better!

Shanghai Disneyland:
Lastly Captain Marvel will also be arriving in Shanghai Disneyland this March 8, where she'll appear at the Pepsi E-Stage in Tomorrowland. That seems like a pretty cool place for her, and the background of the TRON coaster in the background should set the mood.
Don't forget Captain Marvel hits theaters on March 8, and we finally get a missing piece of the puzzle to where's she's been this whole time and what kind of role she's going to play in Avengers: End Game.
I have a feeling we are going to be blown away when actually see the Captain Marvel film, and it's definitely going to be one of the biggest Disney movies of 2019.
Stay tuned for more info on Captain Marvel in the parks and on the big screen the in next few weeks…
Your Thoughts:
I want to know what you think about Captain Marvel coming to the Disney Parks…
Are you happy to see here there?
Which park are you going to see her in?
Let us know in the comments section below!
If you enjoyed this article, as always I appreciate it if you'd share it with others via social media. I work hard at making this website into a useful resource for you and your family to plan your visit to the Disney Parks and I hope it can help you! Thanks 🙂
News Source: Disney Parks Blog