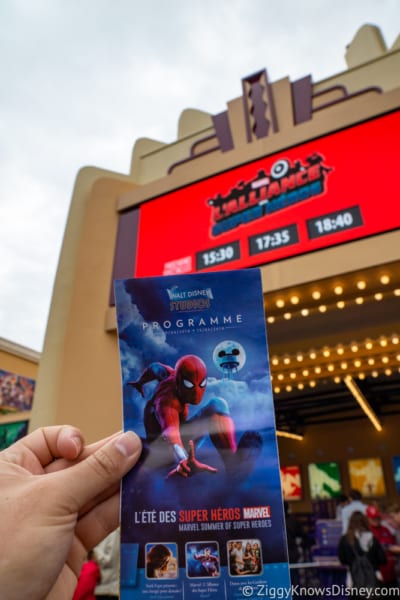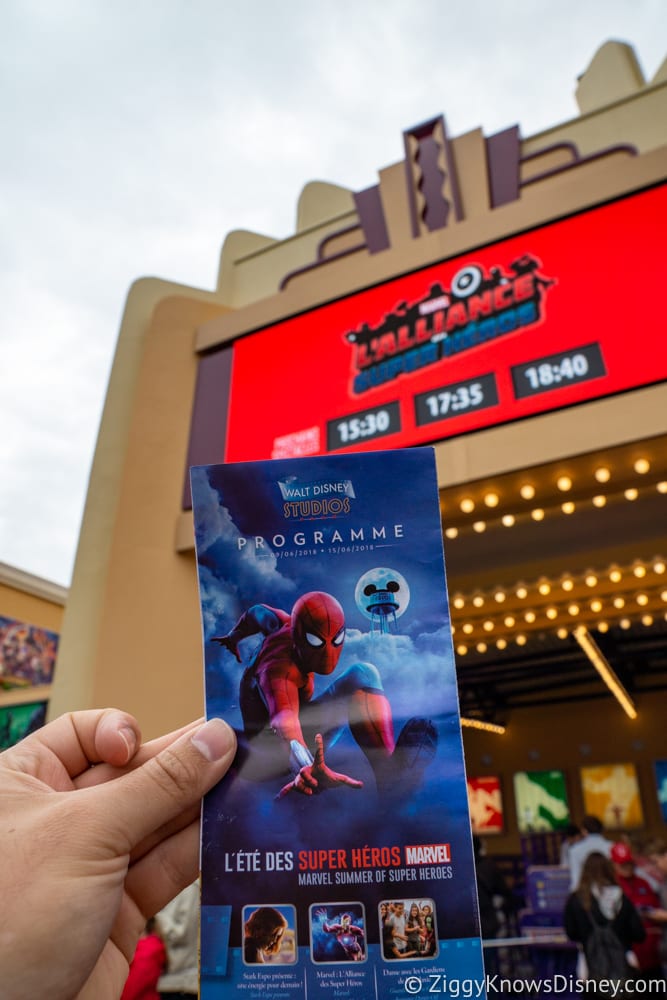 We recently got to visit Disneyland Paris and one of the things we were most looking forward to was the Marvel Super Heroes United stage show. This show is the main attraction in Disney's Marvel Summer of Super Heroes (Stark Expo and Guardians of the Galaxy Dance-Off the others) so we absolutely had to see it and then do a Marvel Super Heroes United review to tell you our thoughts about the show. Let's dive right in…
If you want to watch the whole Marvel Super Heroes United show you can right here in 4K. Then skip down and see my thoughts on it:
Marvel Super Heroes United stars all your Avengers favorites: Iron Man, Captain America, The Hulk, Thor, Spider Man, Doctor Strange, Black Panther, Black Widow, Scarlett Witch and Nebula. Oh yeah and that baddie who starred in the last Avengers movie: Thanos. This show replaces CinéMagique which in the theme of Walt Disney Studios Park was a look at and tribute to over 100 years of cinema. We're sad to see it go, and much like The Great Movie ride, it's been replaced with an IP based on the biggest movie franchise of all-time the MCU.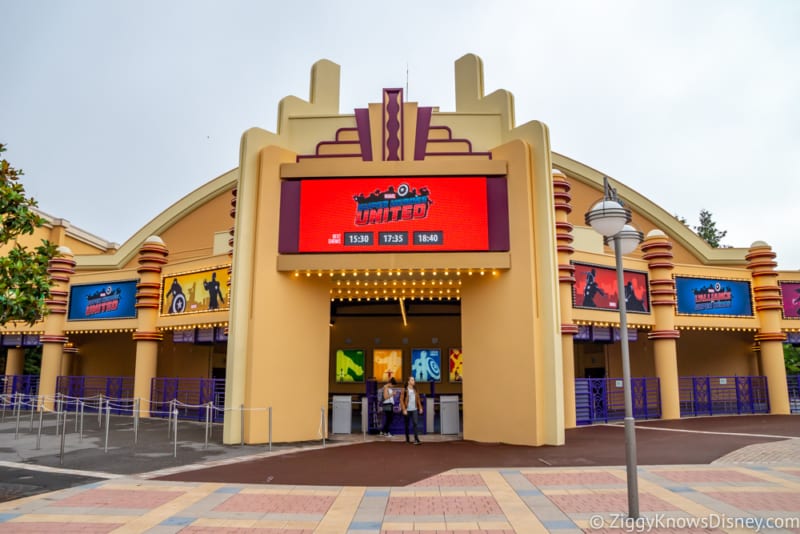 The premise of Marvel Super Heroes United is that Thanos has has used the Mind Stone to control the Avengers, dividing them against one another and leaving only Black Widow and Spider Man to try and bring them all back together. I thought the selection of characters was great, they had pretty much every big character in the show so no matter for your favorite Marvel super hero is, they were there. The only small critique was they could have included more characters from Guardians of the Galaxy or someone besides Nebula, but I understand you can't have everybody.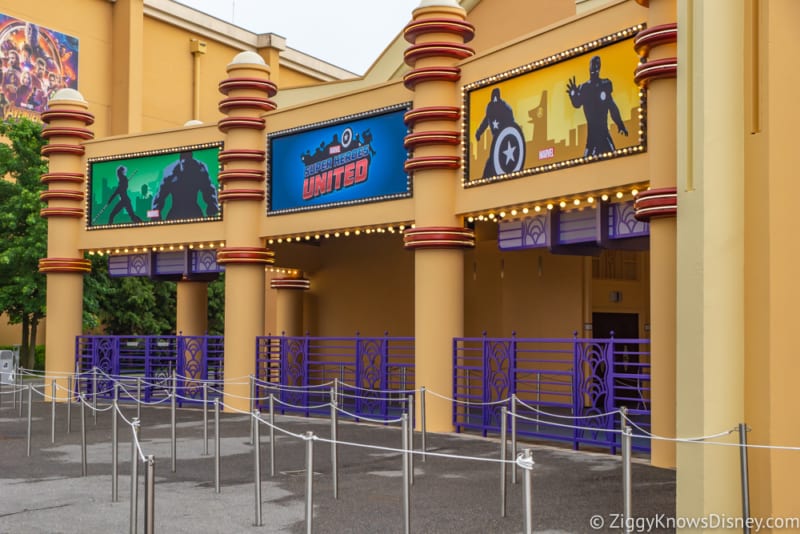 Our experience started first outside the theater as it being the first week of the show's release, line were 2 hours+ long, and ever showing sold out while we were there and they had to turn guests away. Knowing this we got in line more than 2 hours before the start of the show so not to miss it. This was by far the longest I've ever waited in line for a Disney show in my life but seeing the hype around Marvel Super Heroes United, we were really hoping it would be worth the wait. If you were lucky you could also get a glimpse of the Stark Expo that's held in the same Marvel Courtyard which gave a bit of entertainment while you were waiting in line.
Once the theater loading began we eagerly followed the masses into a brightly lit, futuristically decorated tunnel which leads into the theater. We grabbed the first seats we could as everyone made a mad dash for a place to sit. We're ready!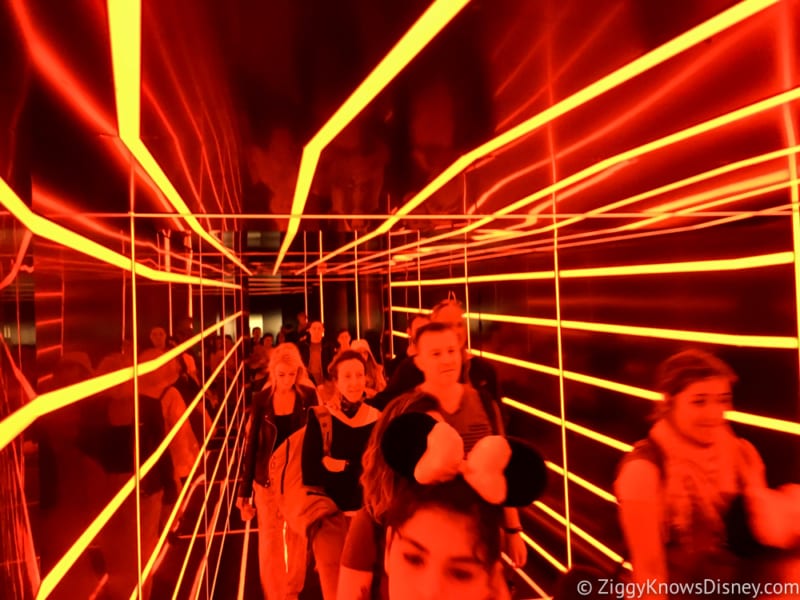 So the first thing you notice in Marvel Super Heroes United is the screens and props. The set pieces are basically big backdrops with mostly screens attached to them which are able to be wheeled around stage with ease, and are used to create visually beautiful backdrops for the show. I thought they did a good job with creating immersive environments that were pretty believable for the most part. Having them as screens also allows for some cool special effects like brick walls exploding and glass being shattered when Thor smashes his hammer on the floor. Really cool effect. When Thanos shows up on his throne somewhere in the middle of space it was super life-like and if made me think twice if he was really there or not! I was expecting a bit more from the big "Hulk reveal," but overall the special effects were spot on. I think we'll definitely see more screens be worked into future Disney stage shows which imo is a good thing.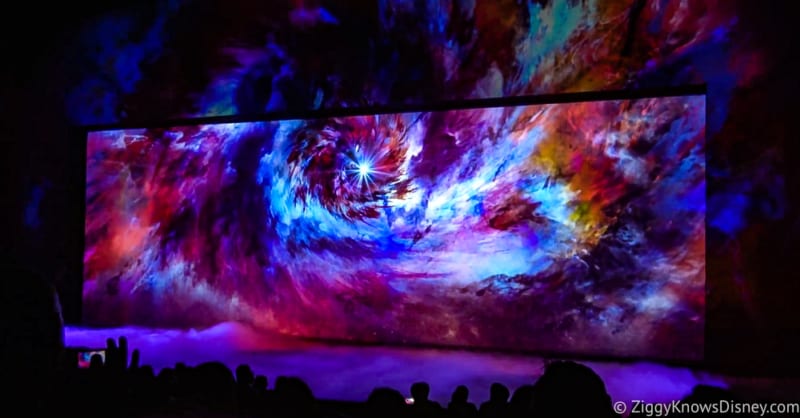 Another really cool feature of the show is the fact they use drones in it. Disney has been working on using drone technology in their nighttime shows for some time, like in the Disney Springs show that debuted during the holidays in 2016 and they were supposed to be included in Rivers of Light. Because of technical issues with drones falling almost every show, we still haven't seen them used to the full extent possible. In Marvel Super Heroes United they were used at two points during the show used as mind-control agents sent from Thanos and flying over the Avengers. I was expecting a bit more drone usage but I'm sure they will continue to to be worked in more in the future.
One of the biggest differences from this show and any other you will find in WDW is the language. Yes, seeing as Marvel Super Heroes United is in Disneyland Paris I was curious to find out how they were going to tackle the language barrier. If you've ever seen "Mickey and the Magician" then you will already be familiar with how they do it here too, but basically they alternate dialogue between characters with one speaking in French and another in English, and alternating back and forth. So if there is a dialogue with Black Widow and Spider-Man, Black Widow might speak English and Spider-Man would respond in French. Or if one character has a long dialogue alone, they would sometimes say a sentence in one language and then the same sentence again in the other language.
It sounds really strange said like this, but like the other show I didn't have a problem understanding anything. My complaint isn't so much not being able to understand, just that the whole procedure can get a bit clunky at times but I thought Disney handled it the best way they could given the circumstances, and they really have no other option given the vast diversity of their audience.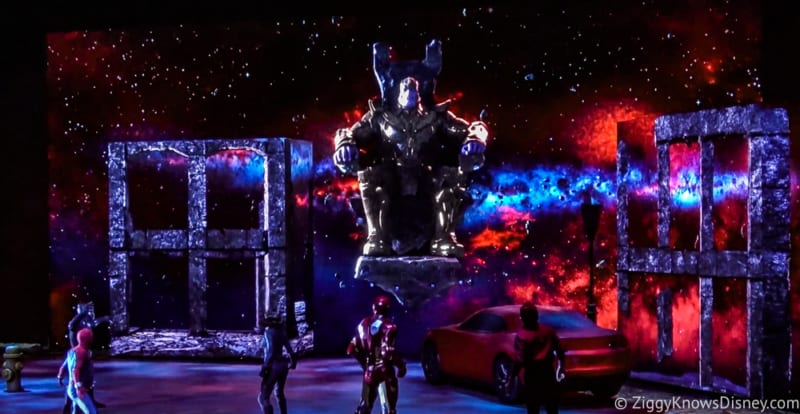 The action scenes were really good, it must have been really complicated organizing all the fight scenes. At one point in the show you had easily 15 or more people all in a big fight with characters from both sides switching back and forth with who they were fighting against, and I though Disney did a good job selling it. Of course it's not going to be as realistic and fluid as the Marvel movies are, but overall I thought it was handled excellently.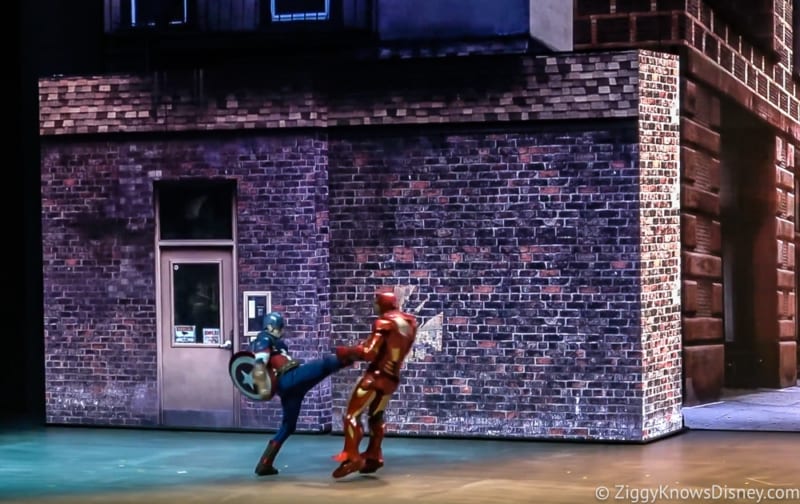 I think my only real complaint as I'm writing this review was that some of the storytelling fell a bit short and a few of the actors didn't do the best job portraying their characters in the way we're used to them from the MCU. Kind of like the complaint from some about Avengers Infinity War, there were a lot of characters so it made it difficult to give them each enough time to develop their stories. (even though I didn't feel that way at all about Infinity War.) I don't really even remember them saying anything about Black Panther's role in the story for example, and some of the movements like when Iron Man flies weren't executed well enough imo. Some were excellent like Black Widow and Bruce Banner though. I think a lot of this depends on the actors they have for each role so it could change each time you see it.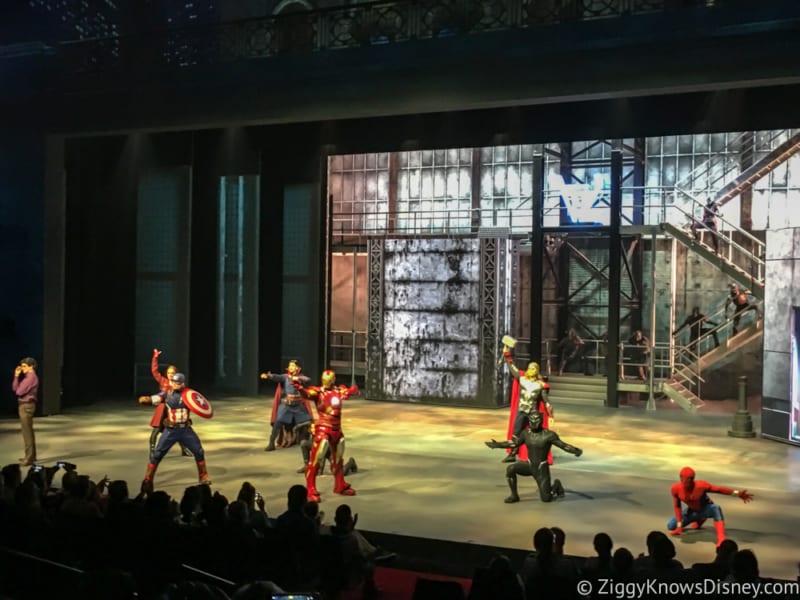 Overall I'll give Marvel Super Heroes United a solid B/B+. It didn't quite meet my super high expectations I had for it going in, but I thought it was executed very well overall. The special effects and screens were really cool, the use of drones was impressive, and they handled a language barrier, making it as easy as possible for the majority of people to understand as good as they could. I'm a huge Marvel fan so seeing the whole thing made me excited, but I can only imagine being an 8-year old kid and watching it and how exciting it all would have been.
If they can just tune up some of the character plots and storytelling for the next go-around if it ever makes it out to the U.S. for example, it would be incredible. Which makes me wonder if we will be getting a copy or at least some version of Marvel Super Heroes United once the new Marvel Land opens in Disney California Adventure sometime in the next few years. It was one of the best Disney shows I've seen though and definitely one of the best things to do in Walt Disney Studios Park. I recommend seeing it if you go out to Disneyland Paris, just hopefully the lines will be shorter by then!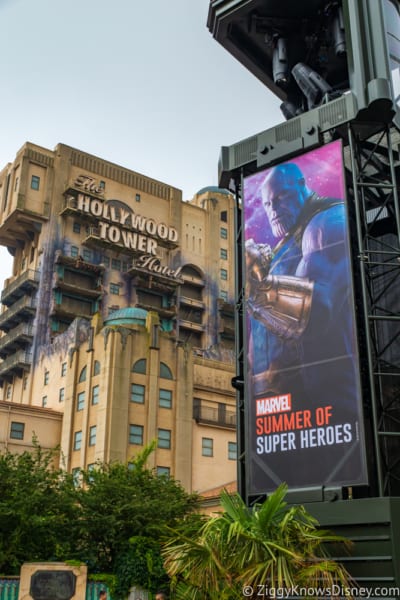 Marvel Super Heroes United Review
Storytelling -

7/10

Special Effects -

9.5/10

Characters -

8/10

Execution -

9/10

Disney Magic -

8.5/10
Summary
Overall Marvel Super Heroes United was an excellent show filled with amazing special effects, breathtaking action and lots of suspense. It's tough waiting 2+ Hours in line to see it, but it's definitely one of the top things you need to do when visiting Walt Disney Studios Park, and gives us a clue about what might be coming stateside to the Disney parks in the future.