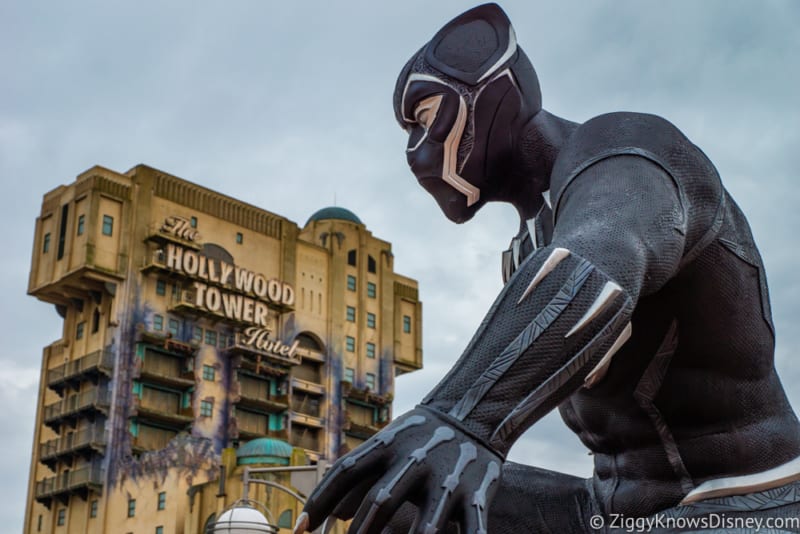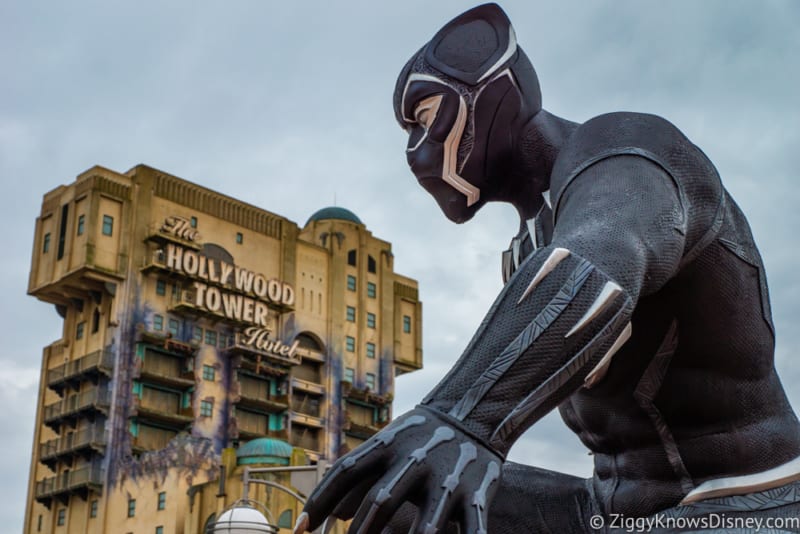 There's a new event in Walt Disney Studios Park in Disneyland Paris that just started this past week: Marvel Summer of Super Heroes. This event celebrates everything Marvel including a new show (Marvel Super Heroes United), Marvel-themed food and these giant statues of some of your favorite Marvel super heroes.
There are 3 statues: Iron Man, Black Panther and The Hulk, and they are located in the Production Courtyard (which may as well be renamed to Marvel Courtyard). They are located in the middle of the stage used for the Stark Expo show and the Marvel: Super Heroes United stage show.
We had a chance to check out these new statues on our visit to Disneyland Paris last week and wanted to show you some photos of them:
Iron Man:
Let's start with the man who started the Marvel Cinematic Universe craze….Iron Man!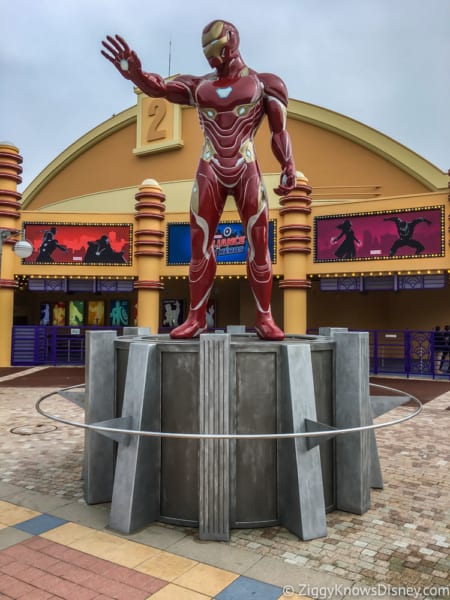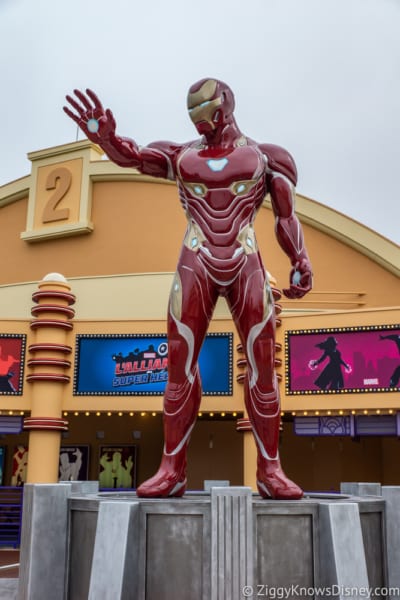 Pretty close I think! ?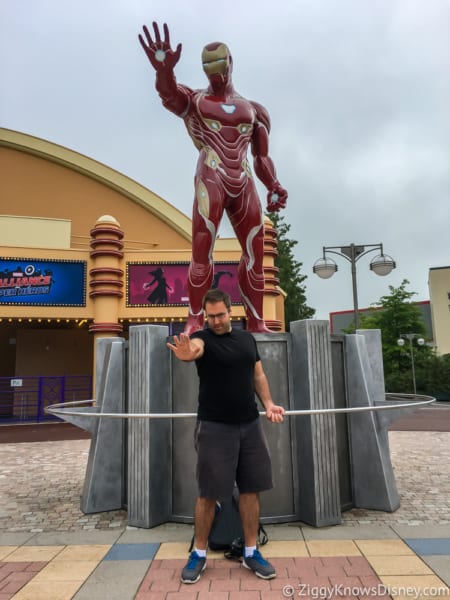 Black Panther: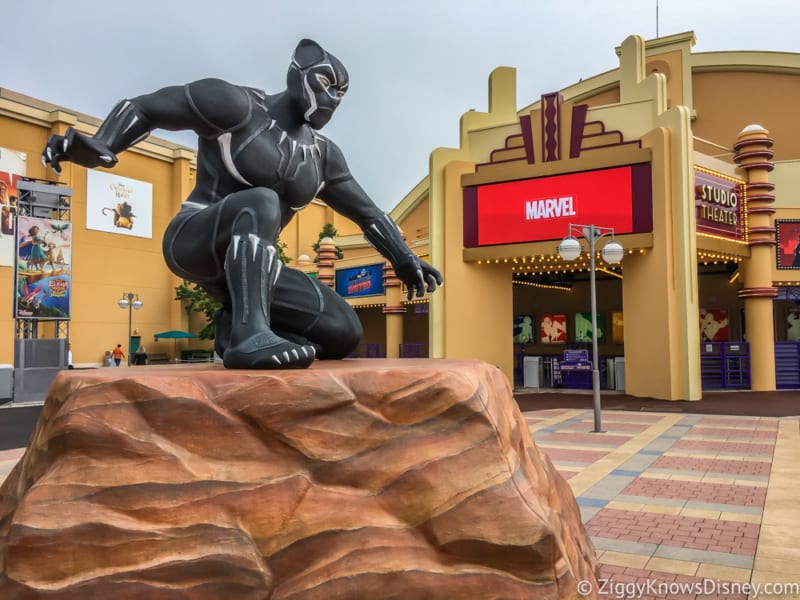 Including Black Panther to me was a slight surprise, I would have thought Thor or Captain America would have got the nod, but it just goes to show you how much of a success Black Panther has been, not only in the U.S., but also internationally too!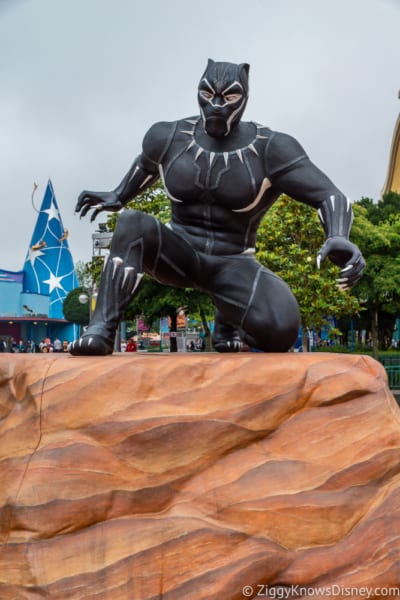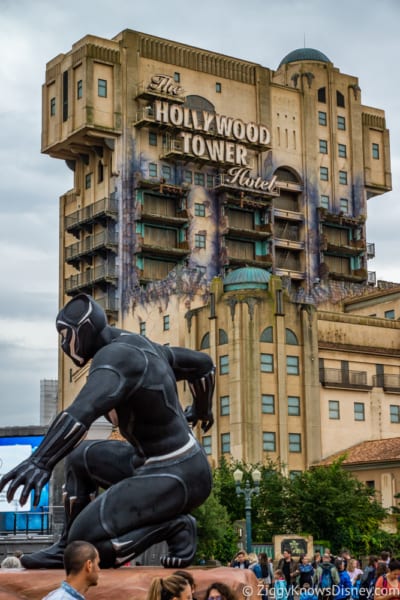 The Hulk:
Lastly the big green guy!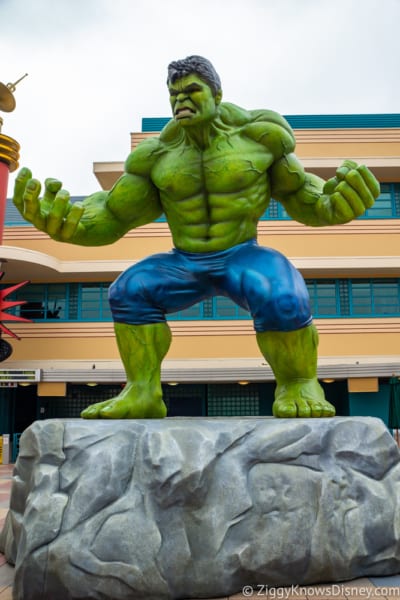 All of these statues are pretty huge, at least 10 feet tall. I think Black Panther is the smallest and The Hulk and Iron Man with the pedestals could be closer to 15ft.
As you know from the announcement a few months back, Walt Disney Studios is undergoing a massive $2.5 Billion expansion project which will be adding Marvel-themed attractions including an Iron Man Roller Coaster and two more which are unknown at this time. These will be in an all-Marvel themed land where Rock 'n' Roller Coaster, Armageddon and the Moteurs Action stunt show are located.
It's unknown at that time what will happen to these new Marvel statues at that time, but my guess is they will be moved into the Marvel Land into a Marvel courtyard there, setting the stage for the new land. As for now I think they are a great addition for the Marvel Summer of Super Heroes event and you'll be able to enjoy them from now until at least September 30th when the event ends.
We have more coverage on the Marvel Summer of Super Heroes Event coming soon including our Review of the new Marvel: Super Heroes United stage show so stay tuned!
Your Thoughts:
I want to know what you think about these new Marvel Statues for the Marvel Summer of Super Heroes event.
What do you think of the new Marvel Statues?
Which one is your favorite?
Let us know in the comments section below!
If you enjoyed this article, as always I appreciate it if you'd share it with others via social media. I work hard at making this website into a useful resource for you and your family to plan your visit to the Disney Parks and I hope it can help you! Thanks 🙂