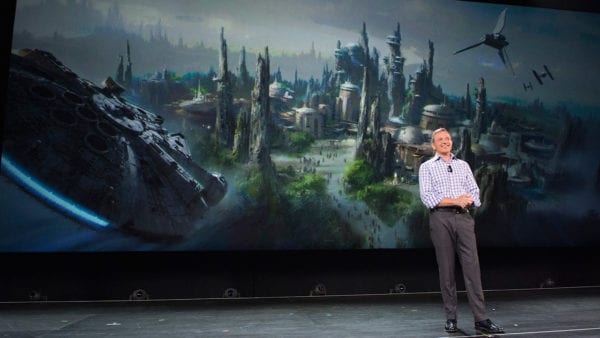 For almost 2 years we've been speculating on when the Star Wars Land would be coming to a Disney Theme Park near you. Finally from a Walt Disney Company Earnings Call, Bob Iger recently made the announcement of Star Wars Land opening in 2019. That should cover both parks: Disneyland California and Hollywood Studios.
First of all this is great news because some were thinking it could be even in 2020 or later. Projects like Pandora: The World of Avatar have taken 6 years from announcement to completion, so if Disney truly does deliver with Star Wars Land by 2019 which would be "only" 4 years then I think we have to take that as progress.
Now when exactly in 2019? That's a little more difficult. My guess is going to be for Memorial Day Weekend which has been Disney's tendency lately for new attractions/lands. The idea is to get new things launched for the beginning of the Summer rush considering it's Disney's busiest period. So I'm guessing May 25th which would be the Friday before Memorial Day.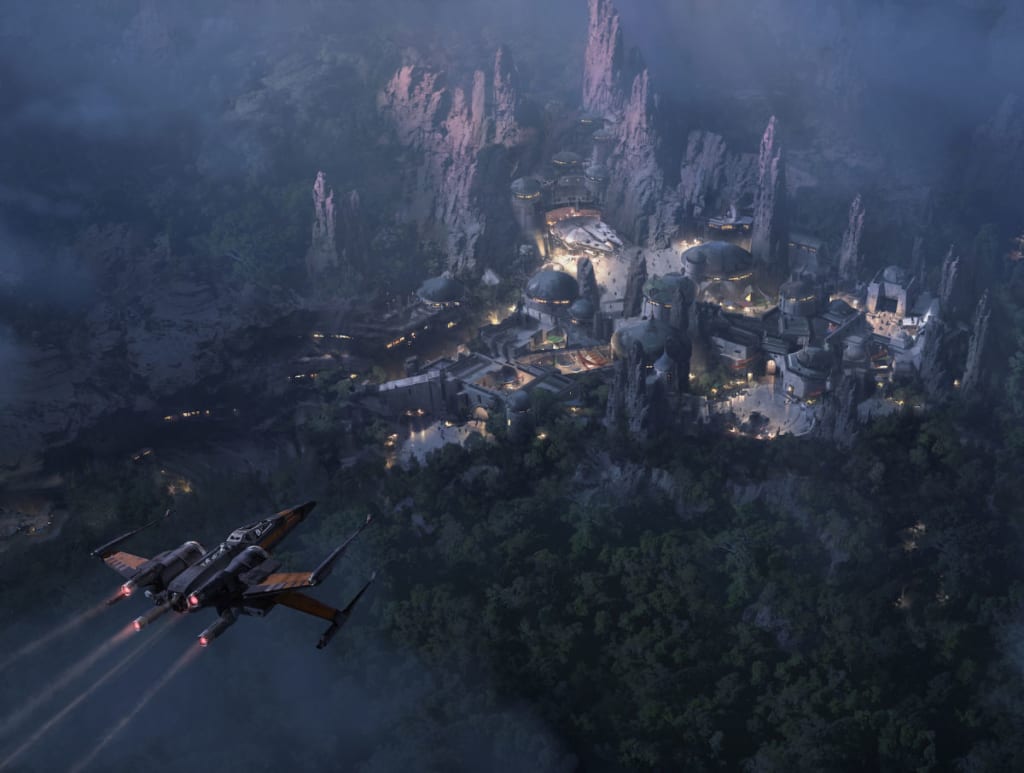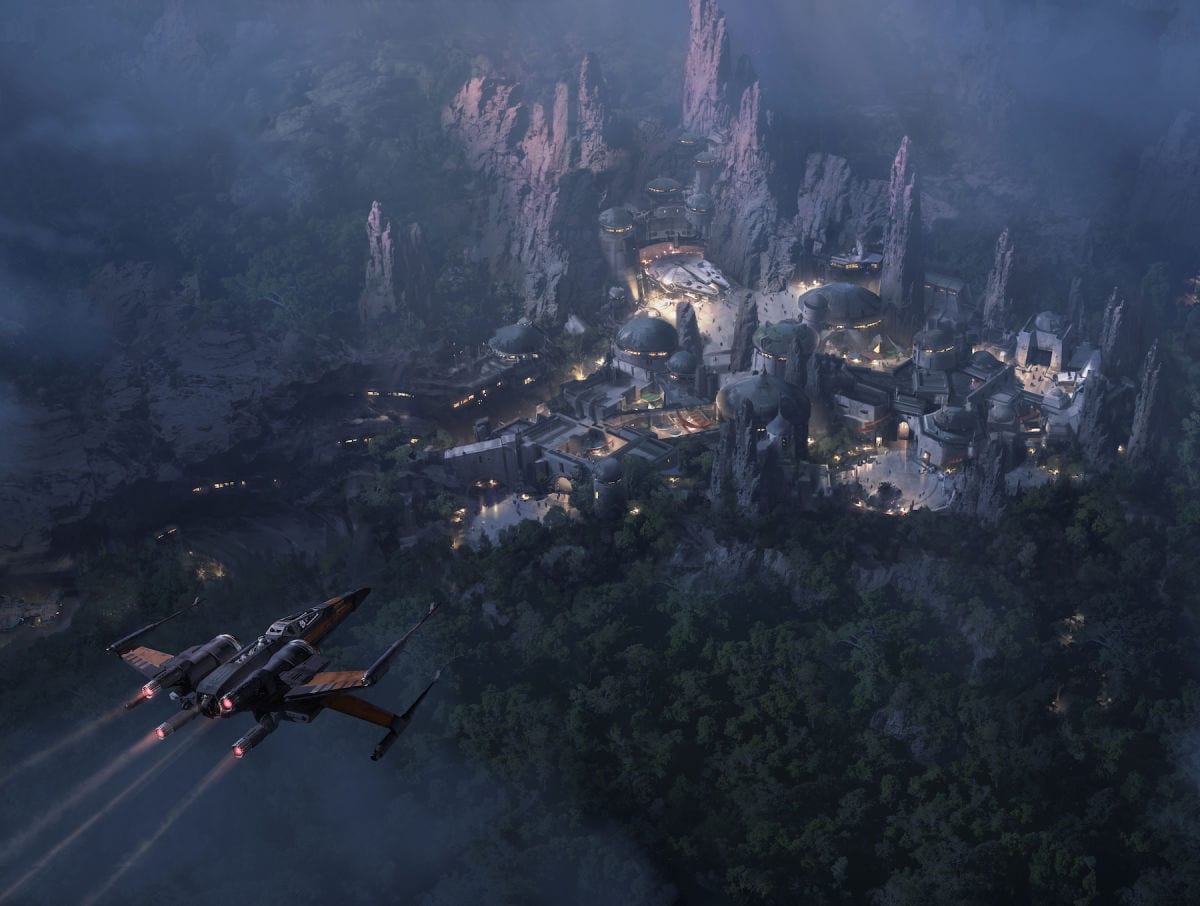 If you haven't heard anything about Star Wars Land (which by this point is next to impossible), it's going to be a completely interactive Star Wars themed land, with all new, unique attractions based on footage we haven't experienced yet in the Star Wars universe.
Guests will be transported into this immersive land which is set in a never-before-seen Star Wars planet, a remote trading post (perhaps we'll be introduced to this new planet in one of the new films. There are going to be two main attractions and dining options as well. The attractions include:
Millennium Falcon Ride. The first will let you get into the pilots seat of the Millennium Falcon and take control on a secret mission. I'm hearing you will get to fire its famous laser cannons and everything! Expect some awesome flight simulation technology in here, maybe something similar to what's being used in the new Flight to Passage in Pandora.
Star Wars: Rise of the Resistance ride. Not too many details have been given about this one yet, just that you will be put into a realistic battle against the First Order. I'm hoping that somehow guests are able to work together in the battle or perhaps even choose sides with some going to the dark side.
Besides the Star Wars Land in 2019, Pandora: The World of Avatar is opening May 27th 2017, and even though we don't have much details on Toy Story Land (also going to Hollywood Studios), I would expect the opening to be before Star Wars, sometime in 2018. This year at D23 we will be getting much more info on these lands as well as info on the Epcot Renovation, as some big changes are coming to Epcot in the near future.
This is shaping up to be a historic time in the Walt Disney Company. Disney has been behind the 8 ball lately a bit, but things are coming into place and they are investing lots into the parks. It should be a very exciting time for Disney park goers. Stay tuned for more updates!
More more info read our Ultimate Guide to Star Wars: Galaxy's Edge for a detailed look at the attractions, dining, planning and touring strategies.
Your Thoughts:
I want to know what you think about Star Wars Land Opening in 2019. Are you going to be planning a trip to Walt Disney World for the opening? What are you most looking forward to experiencing in Star Wars Land? Let us know in the comments section below! 🙂
If you enjoyed this article, as always I appreciate it if you'd share it with others via social media. I work hard at making this website into a useful resource for you and your family to plan your visit to Walt Disney World, and I hope it can help you! Thanks 🙂