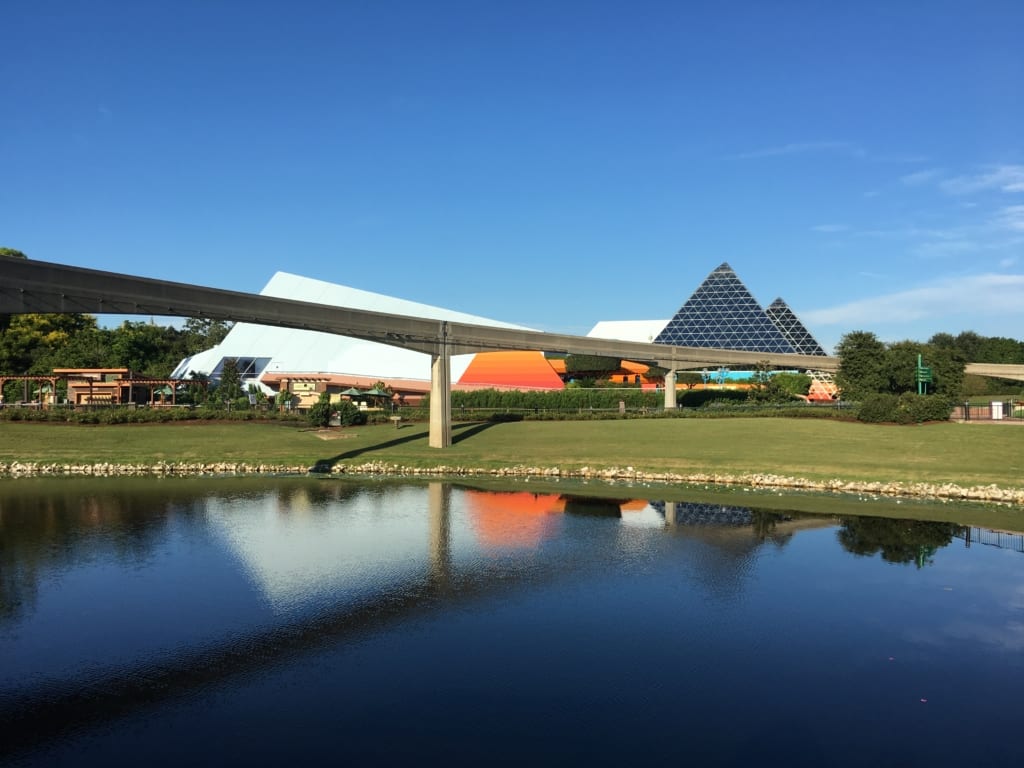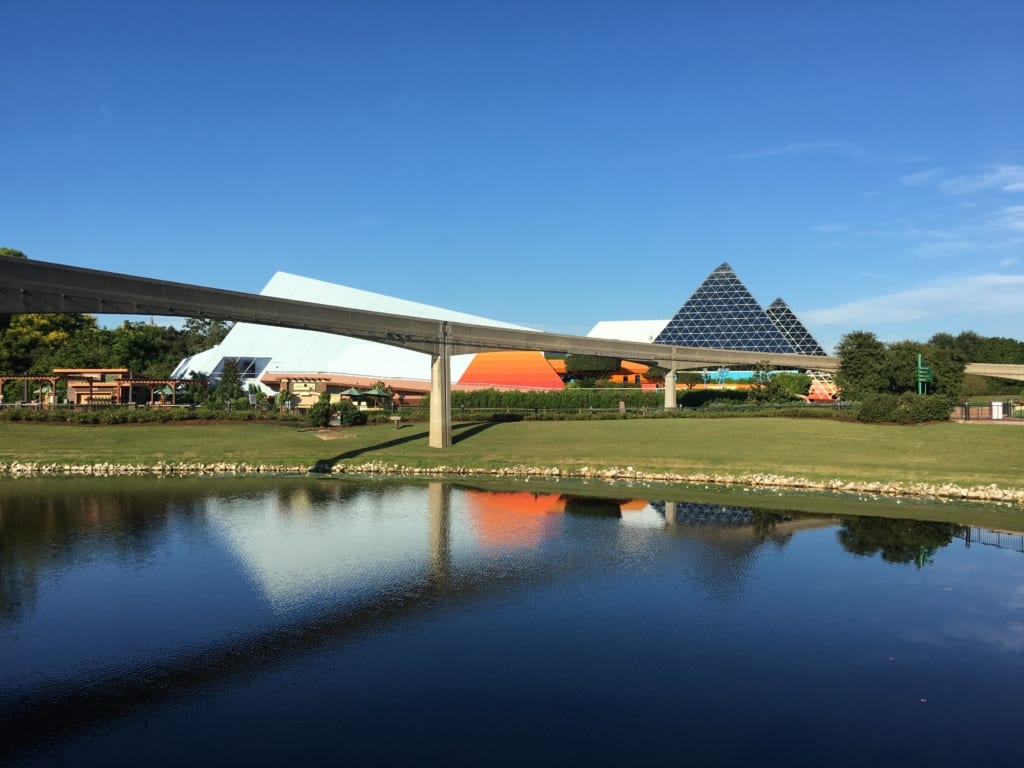 As much as I love Epcot (It's my nostalgic favorite Disney World Park), it's been suffering for quite some and in desperate need of major upgrades throughout the park, especially in Future World. Then just this past weekend at the D23 Destination D event, Bob Chapek, Chairman of Disney Parks and Resorts, confirmed what we have be speculating on for some time now, there are big changes coming to Epcot. That's right, Extreme Makeover: Theme Park Edition.
He said that Epcot would be receiving "a major transformation" in the next couple of years. He said that Epcot would become "more Disney, timeless, relevant, family-friendly," all while maintaining the original vision of Epcot which was designed to be a place focused on edutainment (education and entertainment). He said that he told his Imagineers to "dream big" while coming up with the ideas and designs for the next generation of Epcot.
So what exactly are some of these big changes coming to Epcot?
Here's a list of some of the most rumored changes and some things I would like to see as well…
Epcot Entrance:
New/remodeled fountain – A new fountain has been rumored for a while for the entrance. While that is low on my "must do" list for Epcot, it would be a nice touch adding some more technology and modern theming to it.
Leave a Legacy – Please can we get rid of those terrible "Leave a Legacy" tombstones that are everywhere? This is something that people have been clamoring for for a long time. It's not exactly inviting when your park entrance looks like a badly designed cemetery of the future…"In 100 years this is what your grave will look like…" Get it out please.
Future World: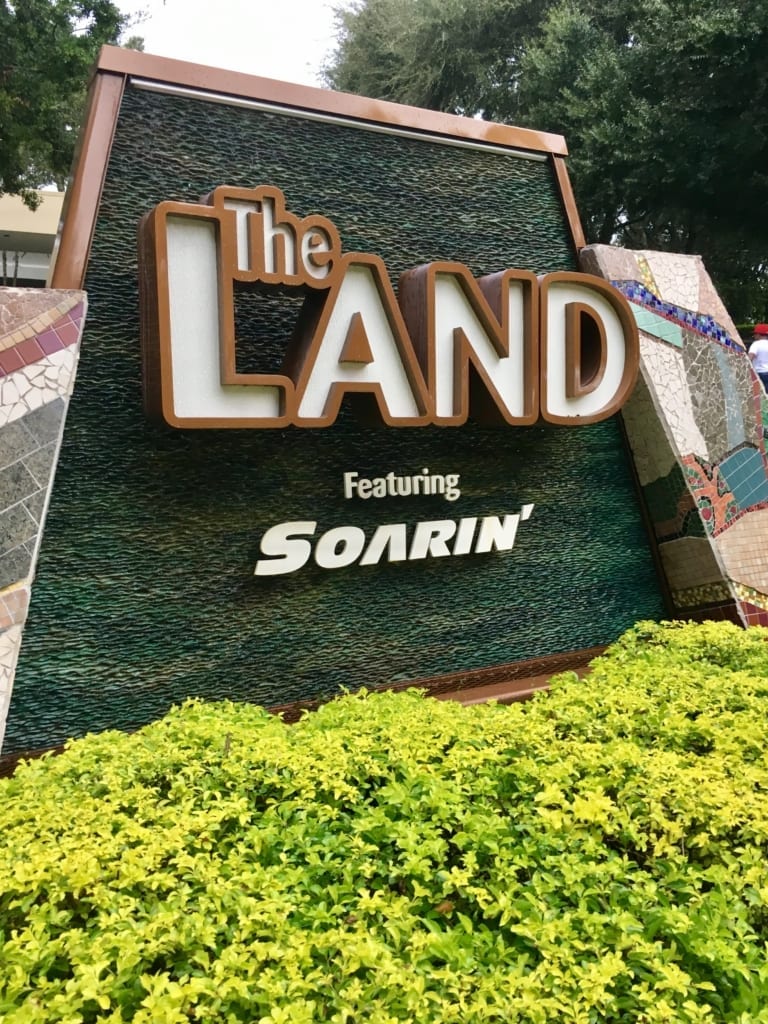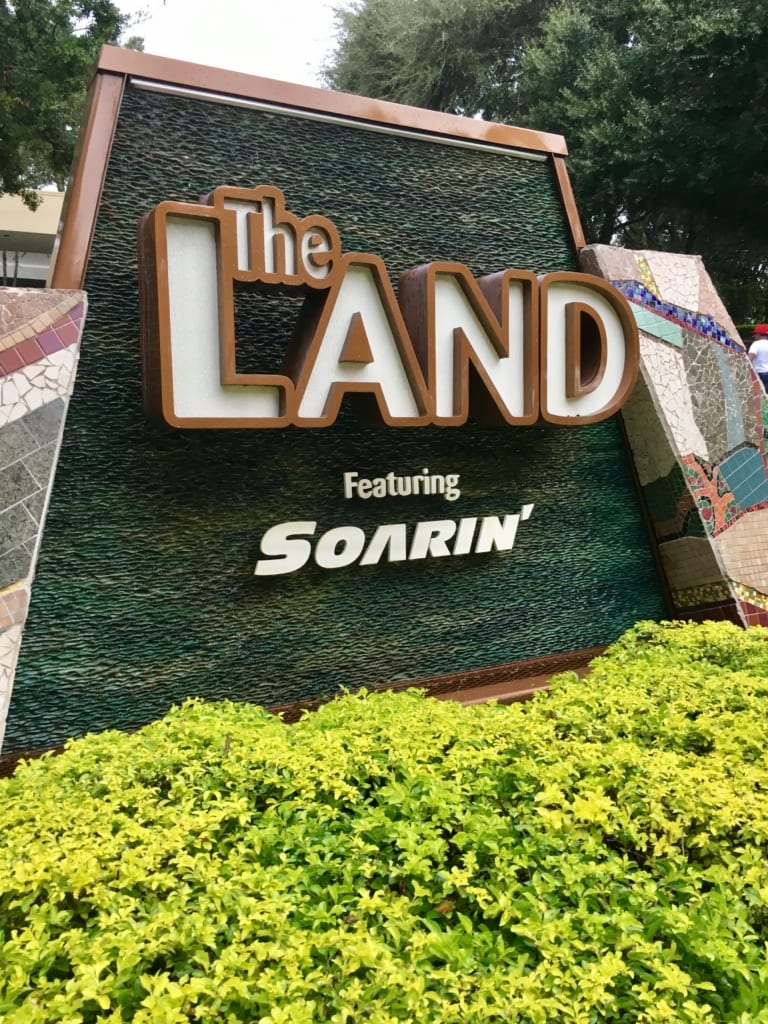 Guardians of the Galaxy to replace Ellen's Energy Adventure – This has been one of the hottest rumors all summer long. First a Guardians of the Galaxy attraction was rumored to replace Ellen's Energy Adventure. Then it was announced that Guardians of the Galaxy would be replacing the Tower of Terror in California Adventure beginning in the Summer of 2017, so maybe the Epcot rumor wasn't real. Then balloons were seen floating above Ellen's Energy Adventure, a sure sign some testing was going on.
Then recently it was thought Guardians wouldn't be coming to Epcot after all because it would also be replacing the Tower of Terror in Hollywood Studios. That however has been confirmed by Bob Chapek this weekend who said the Tower of Terror in Hollywood Studios would be staying as is.
The latest rumor is that Guardians of the Galaxy has been green-lit and is in fact replacing Ellen. This is going to be an E-ticket thrill-ride, most likely a roller coaster of some sort. If it is indeed true I love the sound of it. Future World needs another E-Ticket and this would get people excited and be a big draw.
Innoventions – Innoventions has been out-of-date for some time now. When it first opened up it was fresh and actually innovative. Now it just feels old and irrelevant. If they want to keep with the "tech savvy vision of tomorrow" then it starts here. The problem with the Innoventions idea is that technology becomes outdated so fast, after a short time you have to replace it. Innoventions will most likely get completely gutted, the building and everything, and we'll see if they still view it as possible to continue with the technology display theme, or if it changes completely.
Wonders of Life Pavilion – This has been empty for some time and will be getting totally replaced. As of this time no one knows yet with what.
The Land remodel – This is something that needs fixing also and I think they are already in the process. Also they are already updating the way we work with agriculture, so you may even see an update or to Living with the Land, the displays and models are really outdated.
Journey into Imagination – This was my favorite Epcot attraction as a kid, and it pains me to see the current version that's there now. The rumor here is that they could replace the whole thing with an Inside Out themed attraction, which would work perfectly with the theme imagination or something to do with the mind. It's also been rumored that the new DVC Lounge on the upper floor on the pavilion might only be temporary there in light of a total remodel of the pavilion.
There is currently more track space in the Journey into Imagination ride, so there is more space to expand a future attraction. For all you Figment fans like me, I have heard that even if Figment leaves the Imagination Pavilion, it doesn't necessarily mean a total exit from Epcot…
Mission Space Remodel/new attraction – This one hopefully gets done in some way or form. Even if it's just a technology update to the inside it would be nice. Even better would be to change the ride all-together. Some people might be fans (I happen to enjoy the ride now and then) but it's not something that I have to do every time. The majority of my large group that we often go to Disney World with avoids the attraction all-together as it is too extreme and often makes people very nauseous. This would be a good pavilion though to keep with the Space theme, exploration, that kind of stuff and could be quite educational as well.
Starbucks expansion – Last time we were there I swear we waited outside for 30 minutes for those in our group that were getting a coffee. So the rumor that Starbucks will be getting larger is good news.
More Food options in Future World – Yes I know, the best theme park food options in all of Walt Disney World are right on the other side of the lagoon, but that's really far to walk when it's 95 degrees out and you have 3 screaming kids telling you they are hungry.
Since Sunshine Seasons stopped serving breakfast, the only place in Future World to go is Starbucks. Either that or you make the hike over to the bakeries in France or Norway, but again that's too far. Either bring back breakfast at Sunshine Seasons or give us something else.
For counter service you only have Electric Umbrella and Sunshine Seasons. While Sunshine Seasons is arguably the best counter service in Walt Disney World, I think one or two more options would be good.
Also another sit-down would be nice, or make changes to the Coral Reef restaurant…
Better utilize the Living Seas and Coral Reef – The aquarium in the living seas is really a marvelous creation…it holds 4,000 sea creatures in 5.7 million gallons of water. One of the biggest aquariums in the entire world. It needs to be better utilized. I love Turtle Talk with Crush, that should stay for sure. But with the success of Finding Dory, something else could be worked into the pavilion. I feel like too many people exit Adventures with Nemo and exit looking for the next E-ticket, so find a way to get people to stay inside and experience the fantastic aquarium.
I think Coral Reef has really gone down-hill in recent years and needs updating and would make a fantastic home for a Finding Dory/Nemo themed restaurant. The theming would be beautiful and would give it some life again.
Mouse Gears – One of the biggest gift shops in Disney is rumored to be replaced with a different gift shop.
Other thoughts: I think for sure Future World needs another dark ride, preferably with a trackless ride system. While Test Track is still a good attraction, I would love to see a new version with a similar theme as before, because the newer version is horrendous in comparison. Or at least if you have to keep the futuristic look then tighten it up and make it feel more meaningful. This is low on the list and will probably not get done.
World Showcase: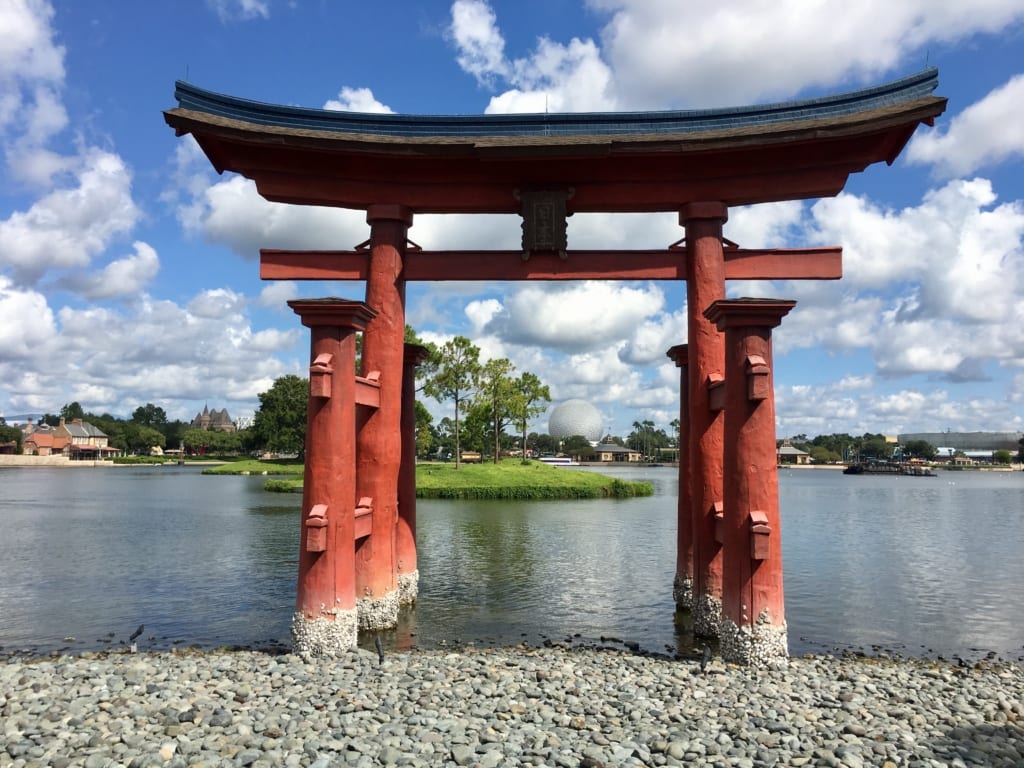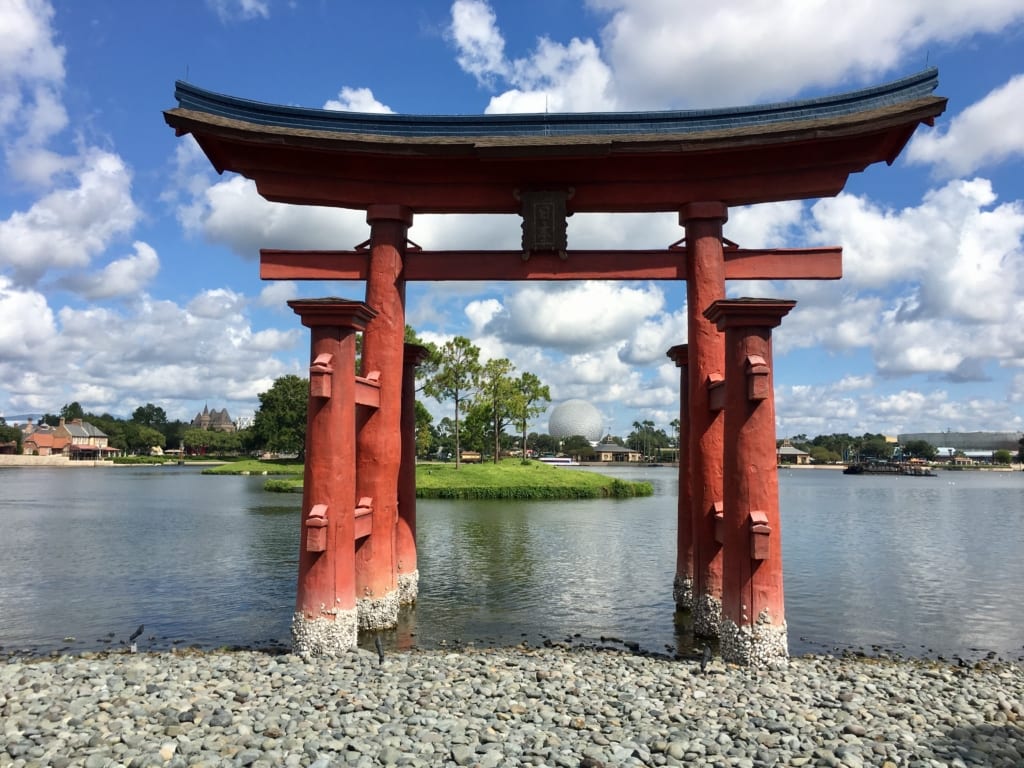 There aren't as many rumors for World Showcase as there are for Future World, but nonetheless there are some interesting ones, and some changes will take place.
Ratatouille attraction in France – this would be a great one and we have been hearing strong rumors on this front. The ratatouille attraction in Disneyland Paris is one of the best in any Disney park and would be a welcome addition to a side of the park that's in need of more attractions. This would alleviate some of the lines that are always at Frozen, and give the kids something interesting to do in World Showcase.
New Mexico attraction – This involves a theming change to the Mexico's Gran Fiesta Tour and would be replaced with theming from the upcoming Pixar movie Coco. The film is coming out November 2017 and is inspired by the Mexican holiday Dia de Muertos, so it would be a good fit.
New Countries around the lagoon – This of course has been rumored since the park's opening, as there were plans for many other pavilions at one time or another. The last new country to come to World Showcase was Canada in 1988, so I'd say we are well overdue.
Pavilions for Russia, Israel, Switzerland, Costa Rica, Puerto Rico, Spain, Venezuela, and the United Arab Emirates have all at one time been rumored as potential future pavilions but have never made been built for one reason or another, mostly the problem of having the home country sign-on and sponsor the pavilion.
However recently we have heard there is a very strong chance that at least one new pavilion could be coming if not more. Which ones they are is anyone's guess at this point.
Illuminations Replacement – This would make me sad as it's my favorite nighttime show in Walt Disney World. I would be ok with some technological advancements though, new lighting, lasers, effects like that would be great. If they replace it entirely I would be sad, but hopeful the new show is able to fill the shoes of the old version. This is rumored to take place in the next couple of years.
Summary:
These are the most likely rumors that will come to fruition, although I'm sure behind the scenes Disney is working on a lot of stuff we still don't know about, or probably they haven't even thought up yet for the Epcot expansion.
While I am nostalgic about the Epcot of my youth, with Figment and the Dreamfinder, Communicore and Horizons, I am also a realist and realize that things can't stay the same forever. Walt knew this and was a big supporter of change. I am cautious in that I don't want to see the entire original vision of Epcot vanish from the park just to construct "thrill rides". However I have faith in the powers that be, especially after hearing Bob Chapek say they will stay true to that original vision that the theming will be excellent and can still educate at the same as entertaining guest and staying relevant in this modern society.
For sure there will be some big changes coming to Epcot though, and they're coming sooner rather than later seeing as Walt Disney World will be celebrating its 50th Anniversary in 2021, so something big for Epcot will be in by then. I fully expect to hear some ground-breaking announcements at this year's D23 Expo in Anaheim California this July. Stay tuned for more updates!
If you enjoyed this article, as always I appreciate it if you'd share it with others via social media. I work hard at making this website into a useful resource for you and your family to plan your visit to Walt Disney World, and I hope it can help you! Thanks 🙂
Your Thoughts:
I want to know what you think about the big changes coming to Epcot. What do you think of the new concept art? What are you most looking forward to there? What else would you like to see in the land? Let us know in the comments section below! 🙂
Photo Credit: Disney Parks Blog