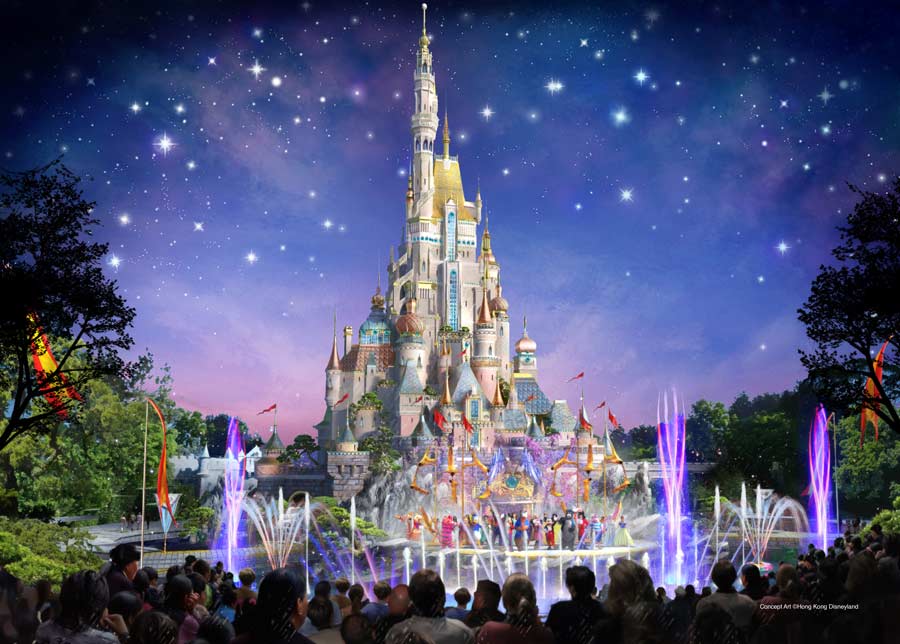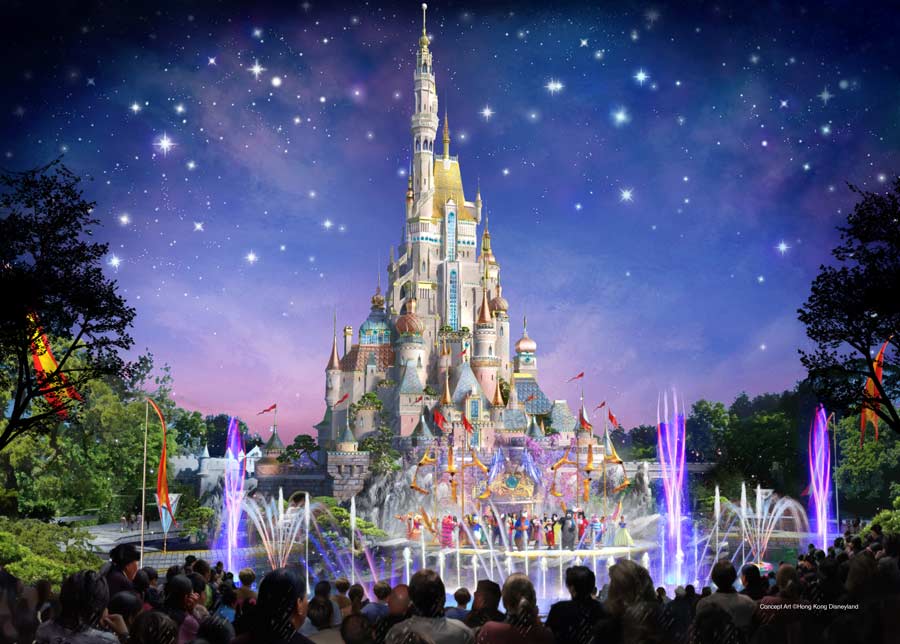 Really exciting news out in the Asian Disney market, and that is a $1.4 Billion Hong Kong Disneyland Expansion is being planned from 2018-2023. Ever since the opening of Hong Kong Disneyland, it's had its share of problems, including complaints that the park is too small and there aren't enough attractions. Well that's going to change, because this expansion will completely re-haul the Sleeping Beauty Castle in the Hub and add two new lands to the park including a Frozen themed land an a Marvel one.
Hong Kong Disneyland has been somewhat of a disappointment over the years and with the opening of Shanghai Disneyland and the success they are already having after only a few months in business, many wondered in what direction Hong Kong Disneyland would go. By committing $1.4 Billion to update and expand the park, Disney reinforced its commitment to Hong Kong Disneyland and wants to make it a major international tourist destination.
"We are more excited than ever about the future of Hong Kong Disneyland," said Bob Chapek, chairman of Walt Disney Parks and Resorts. "This proposed expansion brings the best of The Walt Disney Company to this wonderful tourist destination, giving guests an experience only Disney can deliver and infusing some of Disney's most beloved characters and stories into this unique destination."
So what exactly is coming to the Hong Kong Disneyland expansion? Here's a map of the future Hong Kong Disneyland: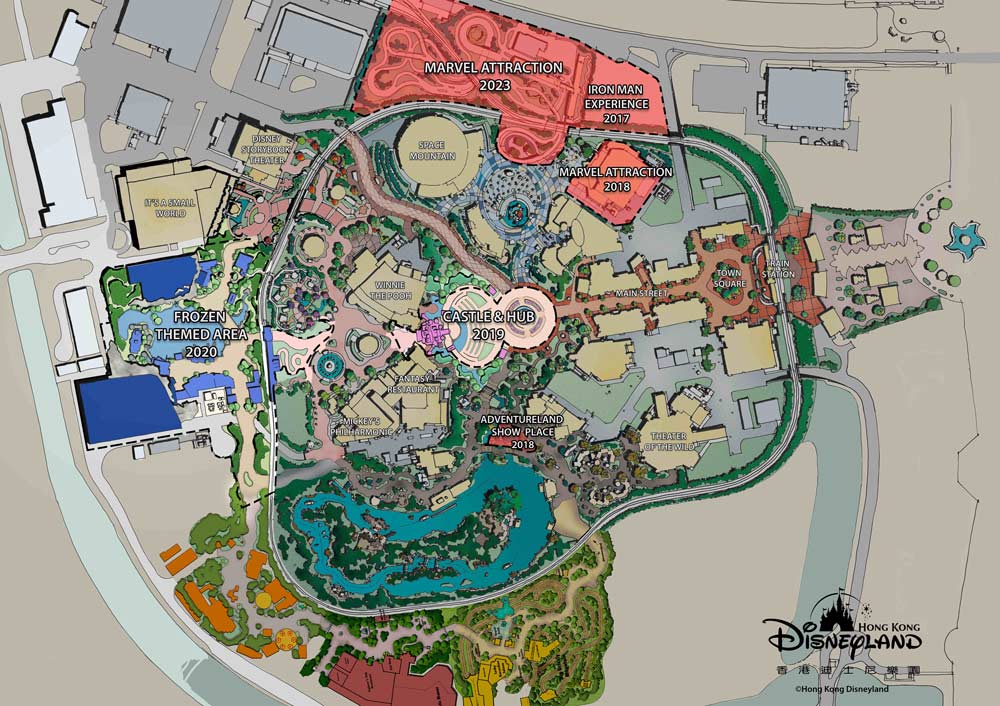 A complete overhaul to the Castle and Hub area: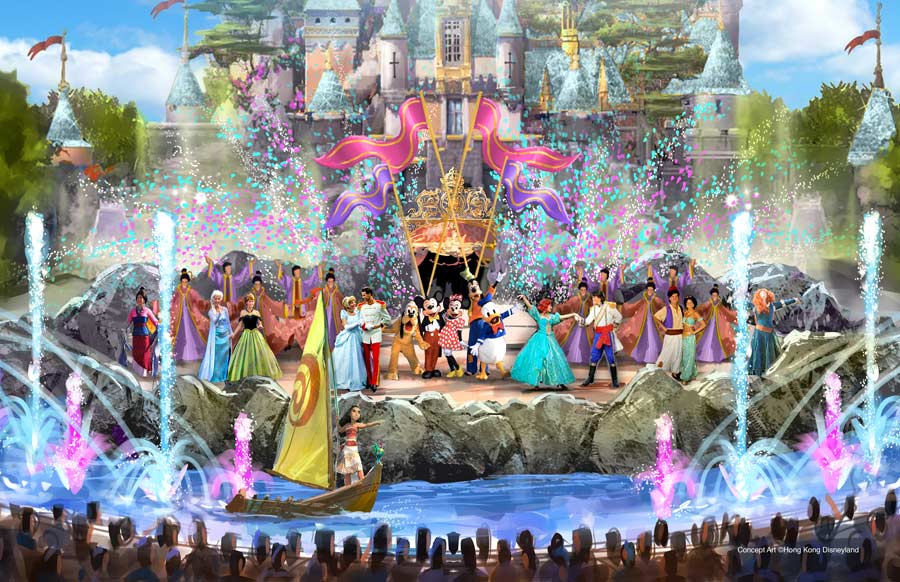 Sleeping Beauty Castle has been rumored for some time now to be torn down. While it doesn't seem like it's getting torn down, it will be getting a complete make-over and will be getting a lot bigger. One of the complaints was that it was too small (size does matter to Disney apparently), this one if going to be much bigger. Also it's going to be losing the Sleeping Beauty title and will be an "every story's castle". In fact if you look at the design it's a mix of architectural styles.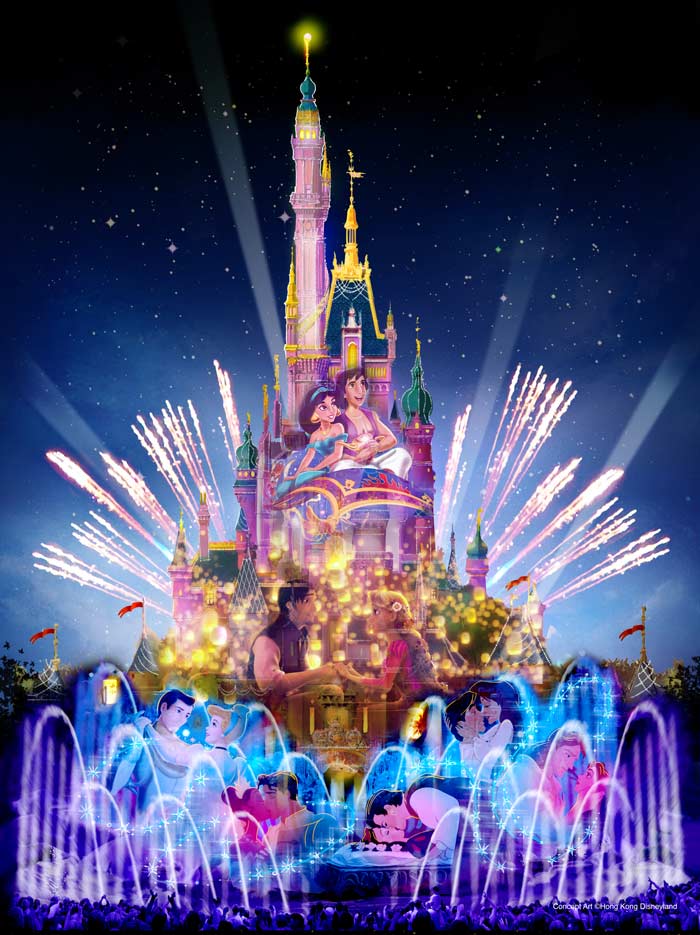 I'm not sure really how I feel about it, I'm not sure I'm really into the mix of styles on the castle, but I will leave judgement till I see the finished product. One thing about it being much bigger is it will be a much bigger canvas for nighttime light and projection shows, considering Disney is really investing a lot of money into those in other parks and it seems the way the spectaculars are going. That's a good thing and will be a big improvement.
New Frozen themed land: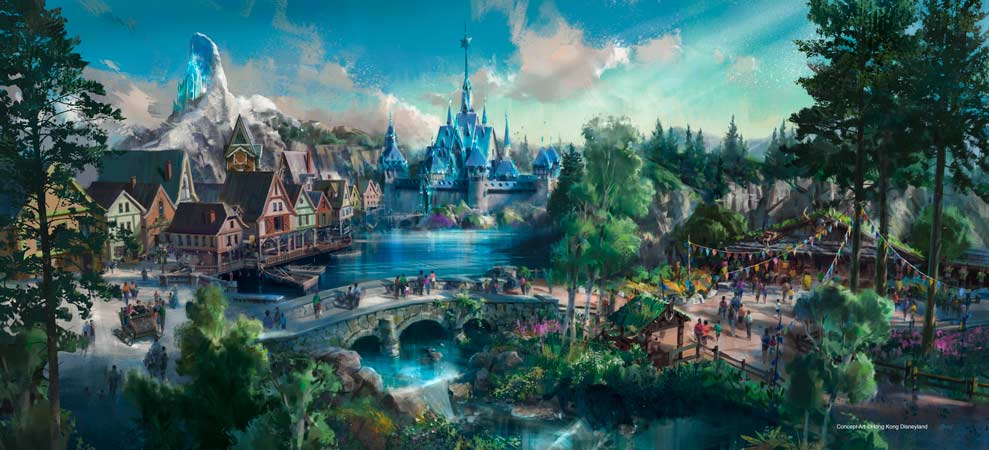 This looks absolutely spectacular to me and is the part I'm most looking forward to seeing. Just from the picture you can see how visually stunning it looks to be, it looks a lot like the rumored Frozen land in Tokyo Disney SEA, I wonder if that now will be put on the back shelf…
The new Frozen-themed land will come to life, allowing fans of all ages to experience the characters from the popular animated film in ways they never have before at a Disney park. Guests will enjoy new attractions and be immersed in the kingdom of Arendelle with uniquely themed dining, shopping, and entertainment.
One of the new attractions will be Oaken's Sleigh Ride which looks like an easy attraction for all ages. You can see it here: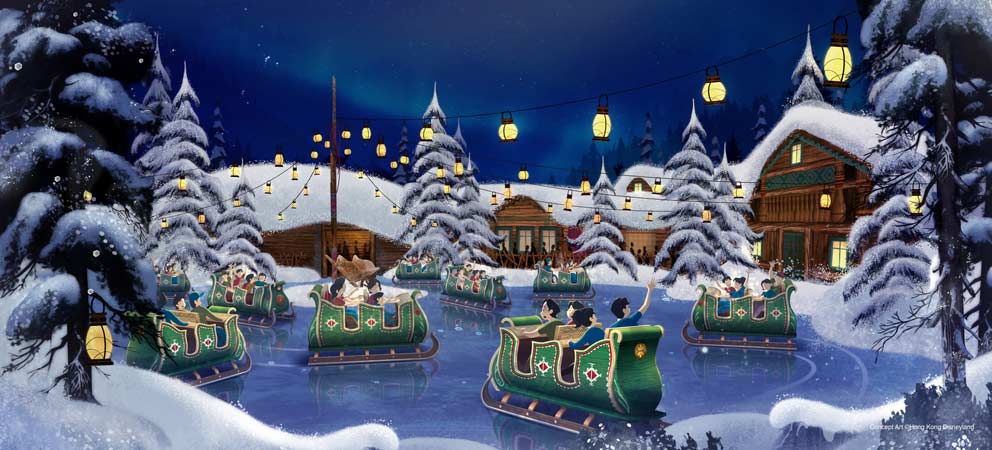 You can count on at least one more attraction, most likely a dark ride, but hopefully not just a clone of the Epcot Frozen. Hopefully it will be a trackless ride like Mystic Manor. I'm also hoping for a third, an E-ticket ride maybe a bit more fast-paced.
The detail on this land looks awesome! From the map above it looks like the Frozen land will open in 2020.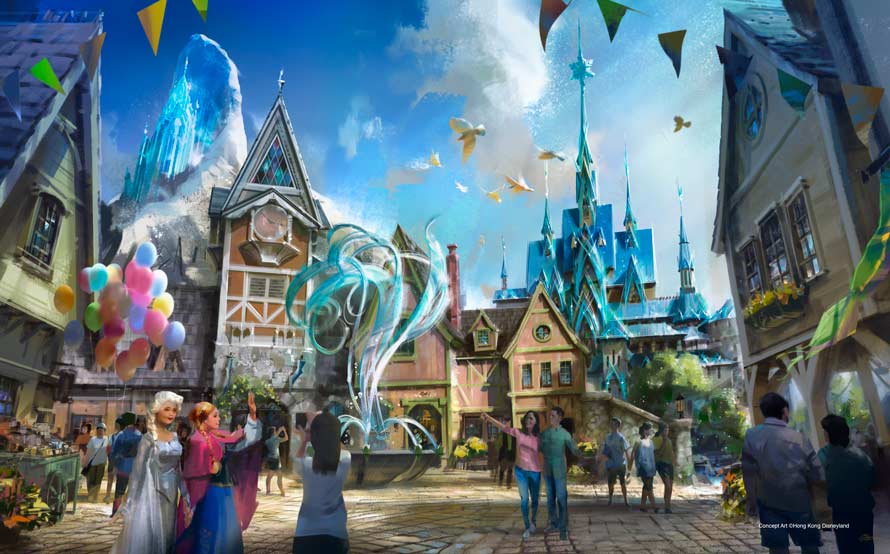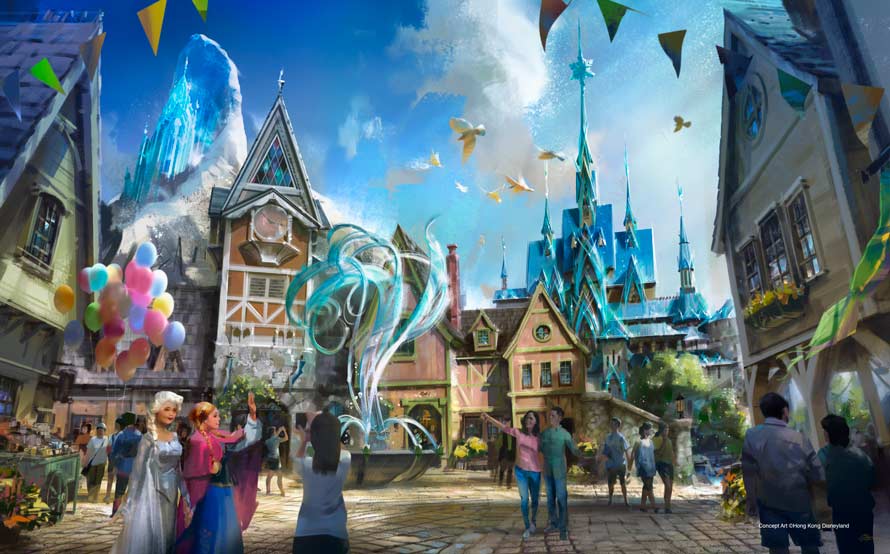 Marvel themed land:


Right on the heals of the new Iron Man Experience attraction that's opening up this January, there will be an entire Marvel themed land as well that will focus on Marvel based attractions and entertainment from some of the most popular names in the franchise. That totally makes sense that the Iron Man Experience will be a big part of that land. The Buzz Lightyear Space Rangers attraction that will be re-imagineered with a Marvel theme and have completely upgraded technology also.
Replacing the Autopia attraction will be another unknown Marvel attraction which is sure to be a high-powered thrill type attraction. That is scheduled for 2023.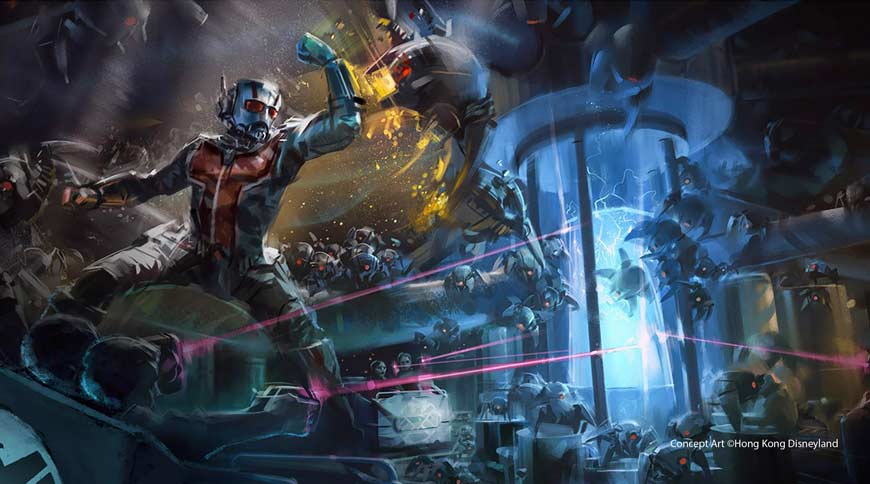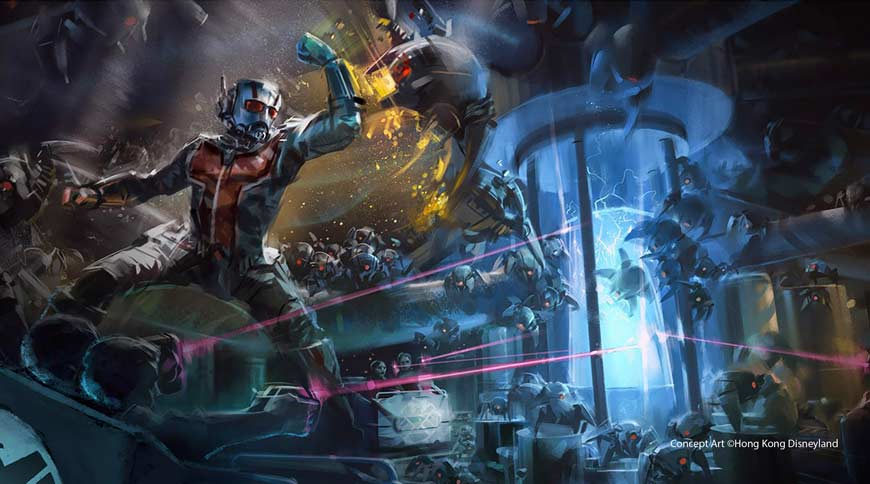 I think these attractions will be the money-makers of the new Hong Kong Disneyland expansion, and will really attract a lot of people to the park. I also am ok with the fact that this is being essentially melded into Tomorrowland. I think there's definitely a futuristic vibe to the Marvel land and it blends well. Marvel has lots of brands that would fit in with the futuristic theme.
Moana Village Festival:
Lastly a new entertainment venue, Moana's Village Festival in Adventureland, which will feature a lively stage show among other entertainment options.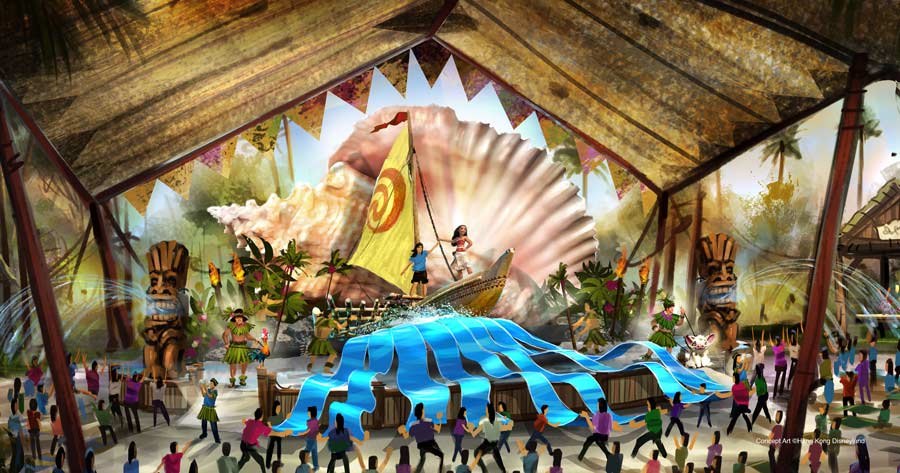 Also in the first half of this year Hong Kong Disneyland's third resort will open, Disney Explorers Lodge, which will have 750 rooms.
Who's paying for all this? Well the Disney company and its shareholders are only a 47% owner of Hong Kong Disneyland, they other 53% is owned by the Hong Kong government. That means the cost of this project will be funded by both parties. They have agreed to the development plans, subject to funding approval by the Company's Board of Directors and Legislative Council for their respective share of investment.
Overall I think this is an excellent move for Hong Kong Disneyland. They couldn't continue going on the way they were as they are currently hemorrhaging visitors and needed to do something drastic to get guests into the park. I think this will draw serious attention to the park. Some are skeptical because they feel that Hong Kong is Disney's most intimate park and they don't want that to go away, however something has to be done and adding new, well themed lands with good attractions is always a recipe for success and it doesn't mean it will take away from the park's charm.
If you enjoyed this article, as always I appreciate it if you'd share it with others via social media. I work hard at making this website into a useful resource for you and your family to plan your visit to Walt Disney World, and I hope it can help you! Thanks 🙂
Your Thoughts:
I want to know what you think about the Hong Kong Disneyland Expansion. What do you think of the new Frozen and Marvel themed lands? Do you like the design and size of the new castle? What else would you like to see in the park? Let us know in the comments section below! 🙂
Photo Credit: Disney Parks Blog