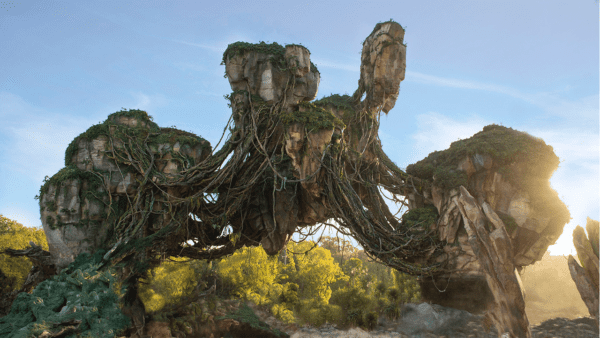 The last week has been filled with excitement with a lot of new stuff getting announced around the Disney Parks, none of which is bigger than Pandora: The World of Avatar opening May 27th. In fact I had speculated on this a while back and hit the nail on the head. One reason was that it made too much sense for Disney to open The World of Avatar on Memorial Day Weekend, that's the beginning of Summer and the busiest season for the parks. Second, there were blackout dates listed on the Florida residents pass, including from May 27th – June 9th.
So that's that. Disney must feel secure enough with only 3 months to go that they can work our whatever technical difficulties Pandora will bring, and judging by what a technical marvel the latest Disney land is, that won't be an easy task. I just hope we can avoid the disaster that Frozen Ever After was last year (and still continues to be to some degree today).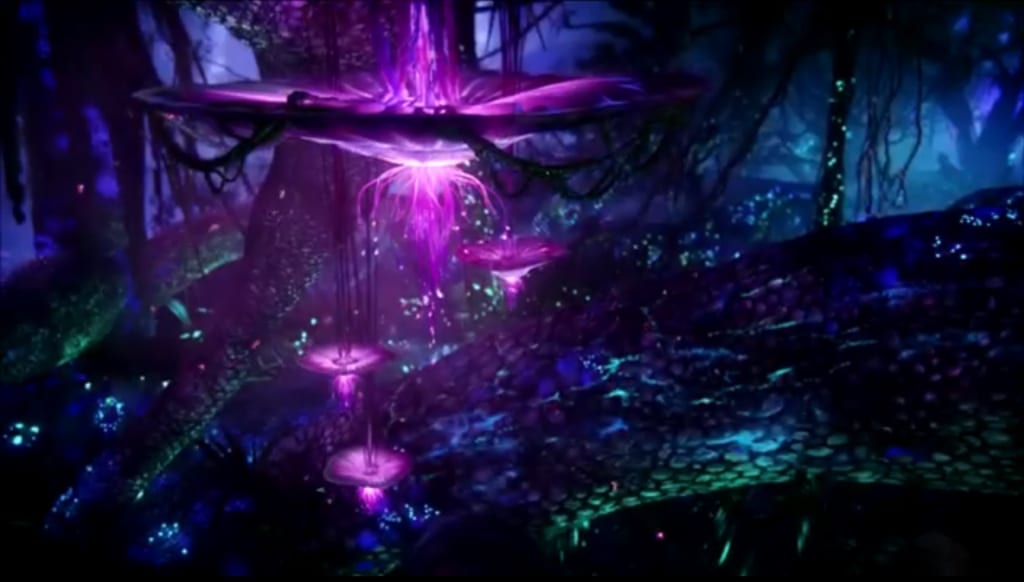 This new world will be unlike anything else you've seen in a theme park before. Guests will be transported to the visually stunning world of Pandora. Disney has always been famous for its mountains, and the Floating Mountains are the first sight you see when walking in, only this time you will walk underneath them and not climb them. Living bio-luminescent plants will be all around and you will be able to interact with them. It's really incredible cutting technology that Disney is using here.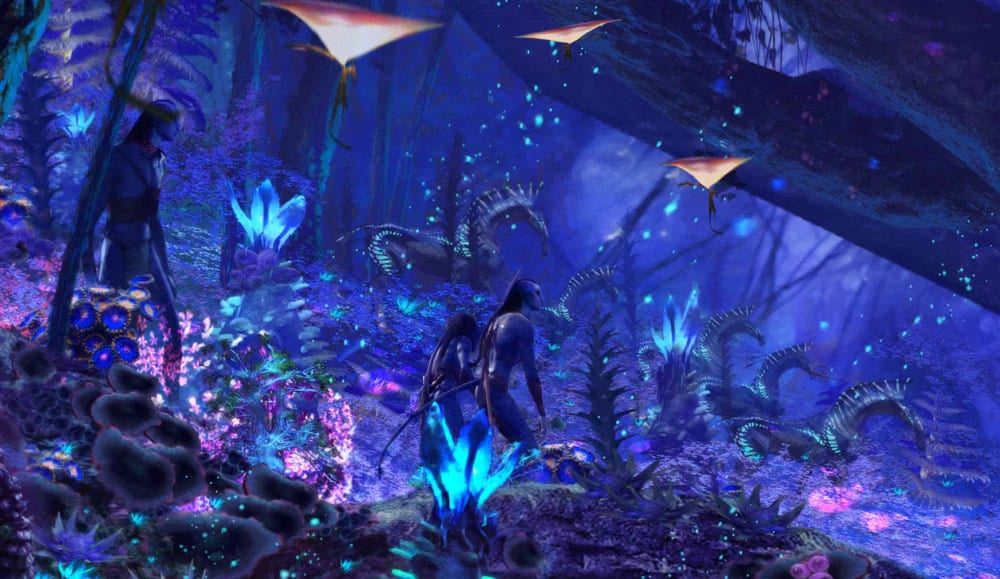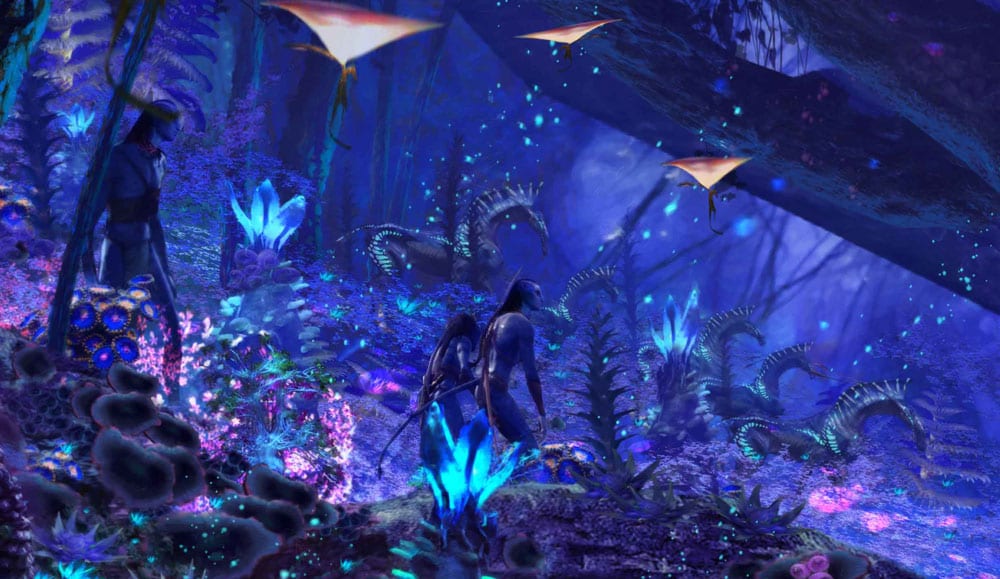 Check out the brand new Visit Pandora Website where they have some great sneak peaks of what it will be like.
Of course everyone wants to know about the attractions and there will be 2 main attractions in Pandora:
AVATAR Flight of Passage
Prepare yourself for a Na'vi rite of passage as you soar aboard a winged banshee on an exhilarating, wind-in-your-face flight through Pandora! How sick is that?!?! From what we know, the banshee vehicle itself will be "living and breathing" which means you will feel its movement as you're riding it. Picture a setup like Soarin' with a screen in front of you and your Banshee is lowered out across it with a mechanism similar to Soarin'. You'll be flying all over Pandora on an adventure you're not going to forget anytime soon.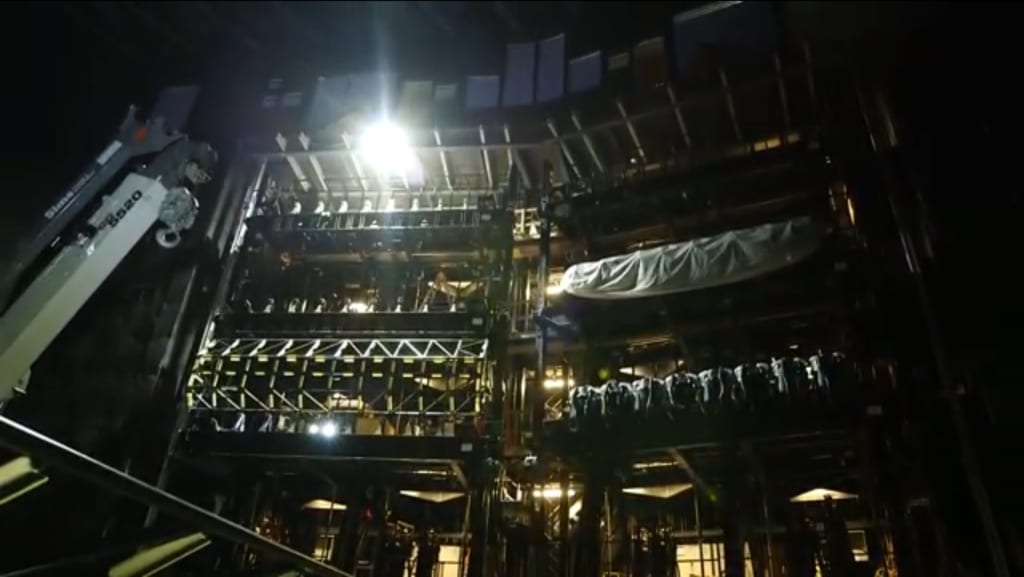 Na'vi River Journey
This is going to be a calmer more family friendly ride from what we hear. It will take guests down the Na'vi River on a magnificent journey through the bio-luminescent forest of Pandora and will focus on the Shaman of Songs who keep the forest alive. The visuals are absolutely stunning! The first picture at the top of this page is a shot from the attraction. The animatronics are absolutely amazing….if you thought they were good on the new Frozen ride, this is in a totally other universe. Hopefully they use some technology similar to the Pirates of the Caribbean ride in Shanghai Disneyland which is incredible.
There's a brand new video from the attraction: Na'vi River Journey, and the footage looks absolutely insane. The animation of the characters is crazy and will blow you away!
There are also going to be two dining establishments in Pandora, Pongu Pongu, which will be a special drink location with a design that is as eclectic as its Expat owner and Satu'li Canteen which will be the main restaurant in Pandora – The World of Avatar and will feature Na'vi art and cultural items.
Beside Pandora, Disney just announced the new Star Wars Land that will be opening in 2019. You can read my thoughts on that here, but it's shaping up to even bigger than Avatar Land.
It's looking like it's going to be one heck of a year at WDW in 2017, I hope you have a trip planned at some point, preferably after May 27th! Stay tuned as I'll be bringing any new updates for Pandora: The World of Avatar as it comes out.
Your Thoughts:
I want to know what you think about Pandora: The World of Avatar Opening May 27th. Do you think it's likely or too optimistic? Will you be planning a trip to WDW this year for Pandora? Let us know in the comments section below! 🙂
If you enjoyed this article, as always I appreciate it if you'd share it with others via social media. I work hard at making this website into a useful resource for you and your family to plan your visit to Walt Disney World, and I hope it can help you! Thanks 🙂
Photo Credit: Disney