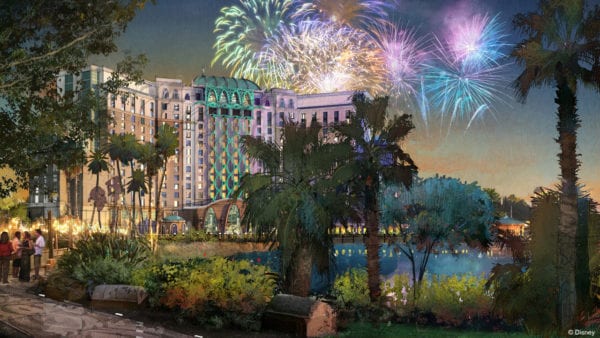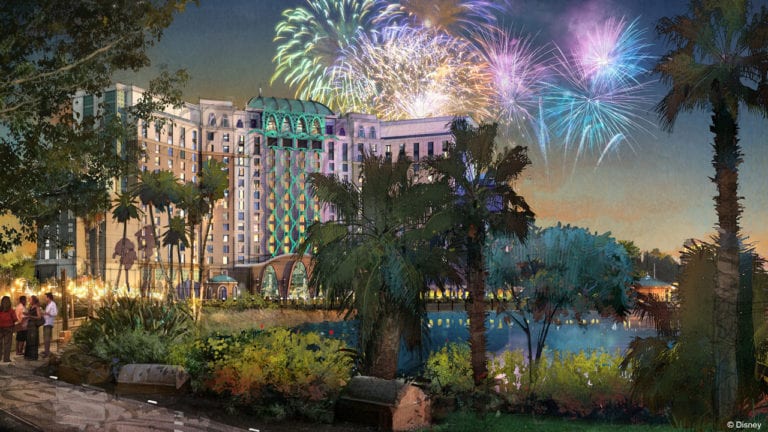 Disney has just announced that the Coronado Springs and Caribbean Beach Expansions have been confirmed. I wrote a while back about the Coronado Springs rumor and how an expansion linked to the convention center was coming. Well now we know that Coronado Springs is adding a new 15-story tower which will hold 500 rooms, and will feature suites and concierge level services. Even the normal rooms are getting a boost with a refurbishment to them too, as well as work done to landscape with floating gardens and an island oasis connected by a series of bridges.
The new tower however will be the centerpiece of the expansion and will offer breathtaking views from the top floor, which will have a new restaurant with rooftop dining offering panoramas of the fireworks from neighboring Disney Parks (competition for California Grill anyone?) That sounds amazing and a must-hit stop on my dining tour once open!
Also the Caribbean Beach Resort is making some big changes as well! The resort's Marketplace, Centertown, is getting new additions, including waterfront dining and a new shopping area. This will be a great addition as dining options there are always welcome seeing as they don't really have a must-try place. It's been heavily rumored for a while now that there will be a DVC addition to the Caribbean Beach, and even though it hasn't been formally announced yet by Disney it still seems a foregone conclusion with them having filed the paperwork for 7 new buildings, including residences.
It's also very interesting the timing of these two announcements upon hearing the news of a massive new Disney Skyway/Gondola Transportation System project, that while not yet confirmed would potentially connect Epcot and Hollywood Studios with some of the nearby resorts, including Pop Century, Art of Animation and….the Caribbean Beach Resort, which is rumored to have a new tower in its construction plans (Gondola station anyone?). This part is still speculation but the cards are lining up very nicely.
In general both the Coronado Springs and Caribbean Beach expansions would be welcome additions. Just last week a couple who are friends of ours wanted to meet us in WDW and get a room at a resort, any resort. Come to find out the entire property was sold out for those few days. And this is the "slow period" of the year. That tells you that Disney is in desperate need of more rooms on property and this would help out.
Thinking to the future with Pandora: The World of Avatar opening May 27th, followed by Toy Story Land next year and Star Wars land opening in 2019, the Walt Disney World property is going to see a massive influx in guests who want to see those new additions, so naturally if Disney wants to profit from the uptick in guests they will need lodging.
Yes the Coronado Springs is generally suited to business clients who are there for conventions, and with an extra 500 rooms on property this will limit business guests having to take up precious rooms at some of the other themed resorts more popular with park goers.
Will both resorts keep their "Moderate Room" titles, that's up for debate. To me it sounds like Coronado is going the way of catering to a bit more of the high-end clientele, with suites and more concierge service, and don't think those tower rooms with views of the fireworks will come cheap. It wouldn't surprise me to see it jump ship over to deluxe. Caribbean Beach I would assume will stay with moderate as there is a need for rooms in that price range, but we'll have to wait to be sure. Expect construction to begin this year and have a completion date around 2019.
One thing is for sure, Disney is slowly moving in the right direction. It seems like for years everything was getting mistreated and now we have an influx of non-stop news of expansions to the property. That is a good thing. Can't wait to see what else is coming….
Your Thoughts: