Since there is so much news coming out about all the Disney Park closures worldwide including Walt Disney World and Disneyland, we decided to make one place where you could come to look at past news updates about the situation.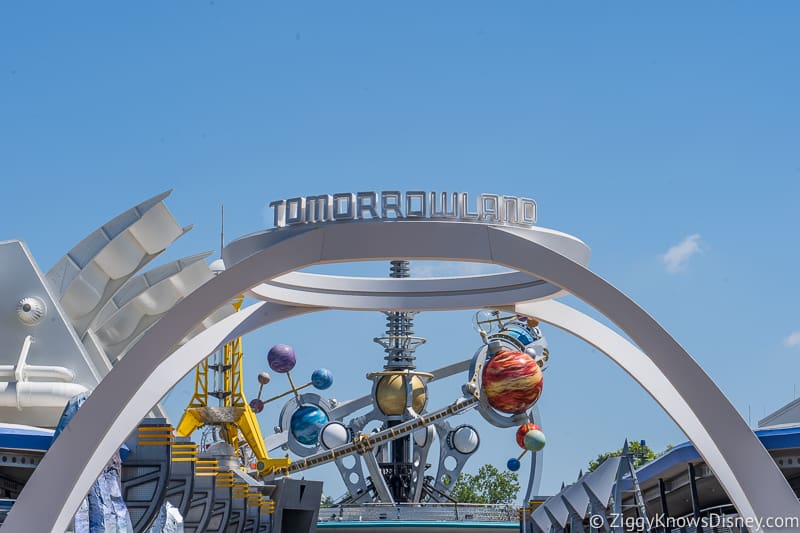 This is an archive though, so it won't have the very latest news about the situation, but from days and weeks ago.
If you are looking for the most recent information about the Disney Park closures including dates, refunds, rescheduling and other FAQs, you can read our articles linked here:
Disney Parks Closures News Archives
Here is an archive of the most recent updates regarding the coronavirus and the Disney parks including Walt Disney World, Disneyland, Tokyo Disneyland, Disneyland Paris, Shanghai Disneyland, Hong Kong Disneyland and any other Disney-related entity.
NEWS 03/20/20 – California Issues Indefinite Statewide "Stay at Home" Order
The more days pass, they further away it seems we are from Disneyland finally reopening. Just last night, California State Governor Gavin Newsom issued a statewide decree ordering all residents to stay at home until further notice.
This follows suit with the nationwide lockdowns we've seen in Asian and European countries as American states are beginning to close down all unnecessary stores, shops and businesses to keep everyone as safe as possible. All 40 million California residents are urged to stay at home unless for emergencies or needs like food or work.
Right now the only open stores and businesses in California are:
Supermarkets, grocery stores, convenience stores, and farmers markets
Pharmacies
Gas Stations
Banks
Take-out and delivery restaurants
Laundrymats/laundry service
State and law enforcement agencies providing essential services
The big question is how this will affect Disneyland reopening and if it will cause the resort to stay closed for longer than anticipated. Right now this state mandate doesn't have an expiration on it so people might have to stay at home weeks or more.
For now, Disneyland is set to stay closed through the end of March, but with this news, it's pretty obvious we are looking at much longer. Yesterday Disneyland hotels were offering deals starting April 19th, which before this news may have been their target reopening date. It's uncertain if that has changed or not.
We will keep a close eye on the situation and let you know as soon as Disney announces something.
NEWS 03/19/20 – New Disney World MagicBand Orders Suspended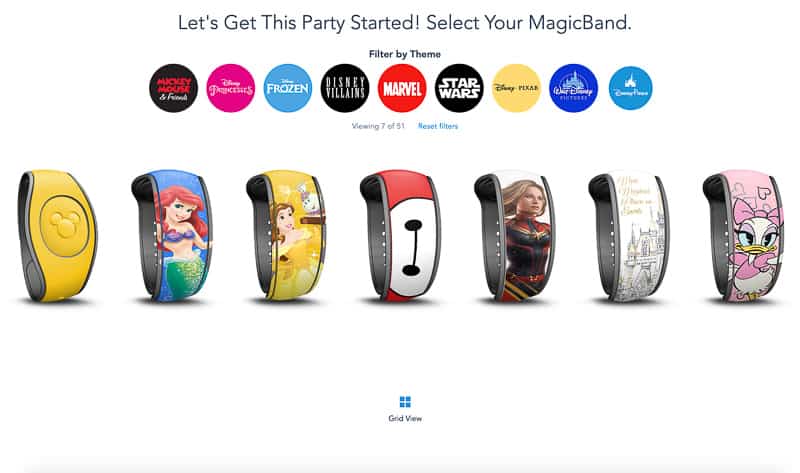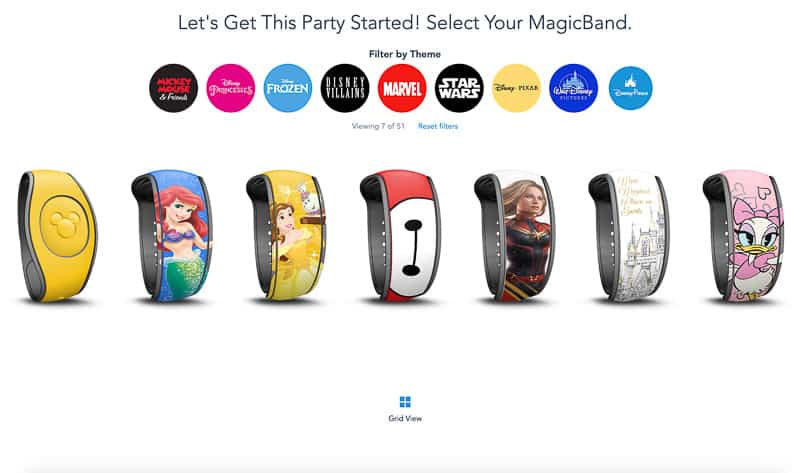 Of course, if you have a trip to Disney World coming up, one of the best moments as you are preparing is getting your MagicBands in the mail! It doesn't look like that is going to be happening for a while as Disney World is suspending all new MagicBand orders from delivery.
Some guests have already been notified that their MagicBands have shipped, and those will continue. However, any orders scheduled to arrive at your resort hotel for arrivals between March 20 – March 31, 2020 (current Disney World closure period) have been canceled.
Disney has informed us that if these were the "upgraded" MagicBands the cost will be automatically refunded to the guest.
However, it doesn't stop there. All new orders for guests with arrival dates AFTER March 31, 2020, have also been suspended. Now, part of this is just because they don't have the manpower to process the MagicBands now that all the Walt Disney World employees have been sent home. But this also gives us some insight into something that most fans have already speculated on, Disney World will not be opening up April 1.
If Disney is canceling MagicBand orders for the next group of guests, that in theory should be arriving in the beginning of April, this means that Disney has no intention of actually opening up at that time.
Guests with arrival dates after March 31 will be informed soon about what to do, and we'll let you know what that means when we find out.
NEWS 03/17/20 – All Walt Disney World Construction Suspended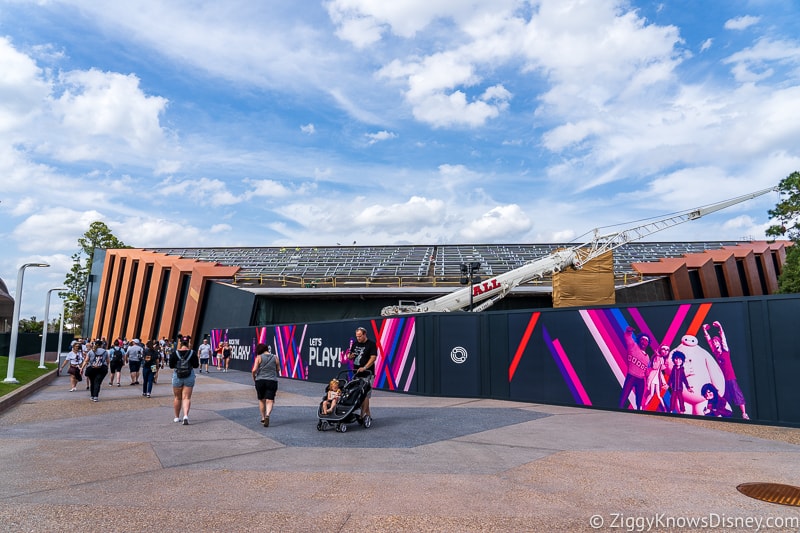 One of the things we were wondering was if construction was going to continue during the current pandemic. Now we have our answer. According to the Orlando Business Journal, all construction in Walt Disney World has now been suspended effective immediately.
"Burbank, California-based Walt Disney Co. (NYSE: DIS) has shuttered construction operations at Disney World as the virus continues to impact Central Florida's once booming building industry, according to the head of the region's top construction trade organization."
"It wasn't immediately known if construction workers will be paid or when construction operations will resume, said Mark Wylie, president and CEO of the Central Florida chapter of Associated Builders & Contractors Inc."
"Wylie expects other Central Florida construction sites to shut down, as well. The Centers for Disease Control and Prevention recommended March 16 that events of 10 or more people be canceled or postponed."
Many were hoping Disney would be able to still use this time when the parks are empty to continue construction on the current projects in progress, but that will not be the case.
This will surely have an impact on the many new attractions being built in Disney World right now like the TRON coaster, Guardians of the Galaxy coaster, etc, and mean delayed opening dates. Just how much depends on how long construction is closed down for.
NEWS 03/17/20 – Florida Governor Mandates 30-Day Closure of Bars, Clubs and Restaurant Restrictions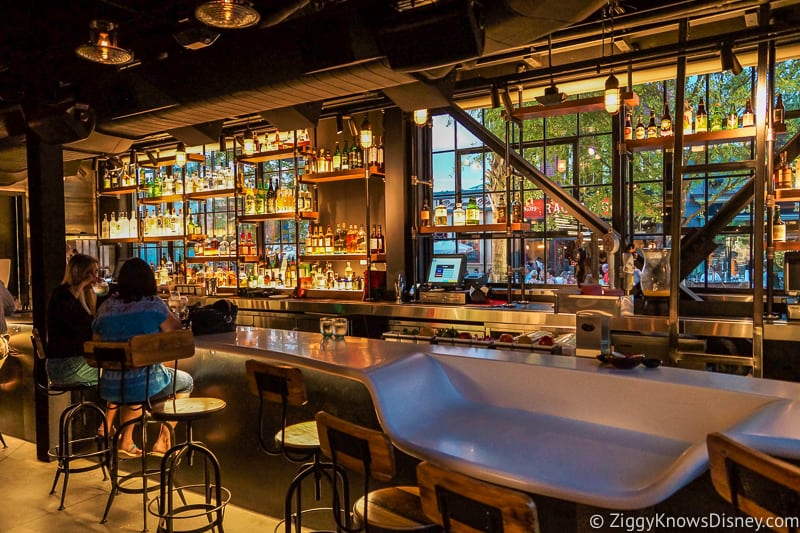 Florida Governor Ron DeSantis has now mandated a 30-Day closure of all bars and nightclubs in the state and new restrictions on restaurants.
The order will begin today, March 17 at 5:00 pm. This is to encourage people to not congregate together and to stay at home to help slow the spread of the virus.
The new rules for restaurants is a maximum capacity of 50%, and tables need to be at least 6 feet apart from each other. Restaurant guests will also be mandatorily screened before having entrance to the restaurant.
All Walt Disney World-owned restaurants and bars are already closed with only a few Disney Springs restaurants remaining.
In the bigger picture, if there is a 30-Day mandatory closure of bars and nightclubs, and strict restrictions on restaurants, you can be sure Disney World will remain closed past the end of March that has been given as the official end of the closure so far.
We will keep you updated as soon as we have more.
NEWS 03/16/20 – Walt Disney World Transportation Suspended Starting March 18
Following the announcement that the Disney World hotels are closing March 20, it was just announced that all Walt Disney World Transportation will be suspended starting March 18.
The suspended transportation includes:
Buses
Disney Skyliner
Monorails
Boats
Minnie Van Service
The only transportation that will continue running is the Disney Express which will continue taking guests to the airport from the hotels until March 20. Once the hotels close on that date, the Disney Magical Express will also temporarily cease operations.
Again, this is all temporary and as soon as Walt Disney World reopens, the transportation systems will start running again too. We will keep you updated as soon as we know more.
NEWS 03/16/20 – Walt Disney World Hotels Closing March 20, Disney Springs Closing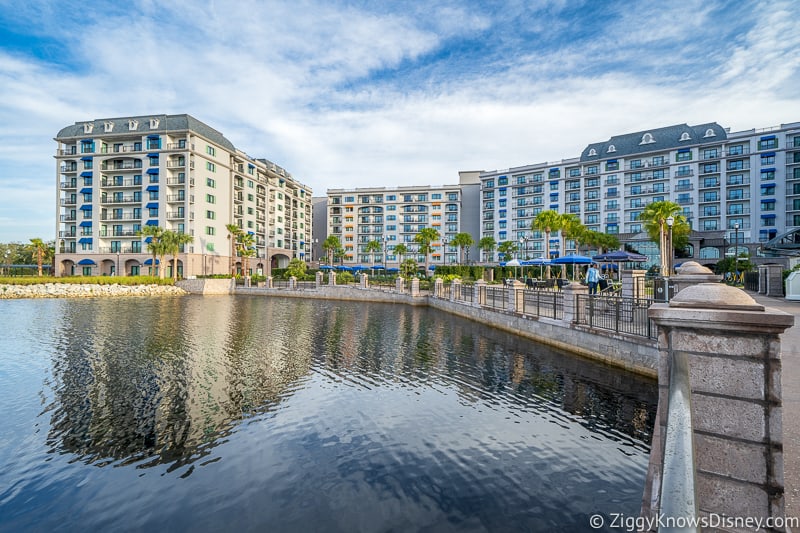 Disney has just announced that the Walt Disney World Resort Hotels are closing at 5pm on March 20 due to the virus. This includes all Disney-operated hotels in Walt Disney World as well as their Vero Beach property.
Disney had previously announced the hotels would remain open, but we knew it was only a matter of time that they would close after the parks. This gives guests who are currently staying in Walt Disney World enough time to make travel arrangements to get back home safely.
They also announced that Disney Springs is closing starting March 17. This too was previously announced to stay open, but with no visitors to the resort, it doesn't make any sense to keep open.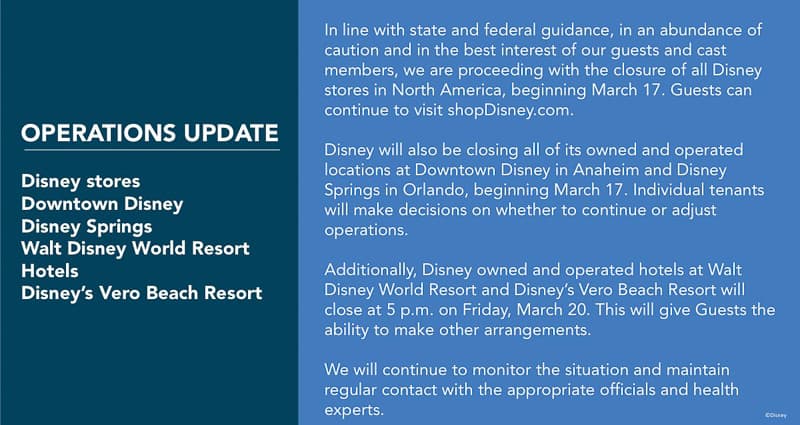 Lastly, Disney announced that all Disney stores in North America will close starting March 17.
None of these announcements come as a shock as it would be too costly for Disney to keep any of them open with stricter guidelines being enforced all over the country to deal with the spread of the situation.
This is a breaking story and we'll have more updates for you soon.
NEWS 03/15/20 – CDC Now Recommends Avoiding Gatherings of 50 People or More for 8 Weeks
The Centers for Disease Control and Prevention (CDC) has been one of the leaders in giving guidance to authorities on how to act when it comes to the coronavirus COVID-19. Now the CDC is advising people in the U.S. to cancel or postpone events and gatherings with 50 people or more.
According to the CDC, eliminating large gatherings is essential to slow down the spread of the coronavirus pandemic and listed events like festivals, concerts, conferences, and sporting events among the type of gatherings that should be avoided at this time.
"Large events and mass gatherings can contribute to the spread of COVID-19 in the United States via travelers who attend these events and introduce the virus to new communities," the CDC said.
What does this mean for Walt Disney World? Right now Disney World is scheduled to keep the parks closed until the end of March. That is just over 2 weeks from now.
Now Disney doesn't necessarily have to follow the guidance from the CDC, but it's very likely as COVID-19 spreads throughout the country, many, if not all of the event-types will be canceled beyond the next 2-3 weeks and will follow the CDC's advice.
If Disney follows suit, that would mean Walt Disney World wouldn't open back up until mid-May at the earliest. With all the cast members in the college program already being sent home, it's obvious Disney is pretty sure they will be extending the closure.
Disney hasn't commented on this yet so we'll have to see what their reaction is. We should be finding out if that March 31 date is sticking in the next week or so stay tuned for more.
News (3/14/20) – Final Payment Extension Added For Upcoming Sailings
The Disney Cruise Line has announced that starting March 18, it will be extending the final payment date for select upcoming cruises to an additional 30 days. That means if your original final payment was due March 25, now it's due April 23, 2020.
The following Disney Cruise Sailings are impacted:
Disney Dream: Sailings embarking on June 17th – August 30th
Disney Fantasy: Sailings embarking on July 18th – August 31st
Disney Wonder: Sailings embarking on July 20th – August 31st
Disney Magic: Sailings embarking on August 5th – August 30th
To go along with the new extension, there are some policies to follow:
Guests must FIRST pay in full before being able to complete Online Check-In or book Cruise Activities/Port Adventures.
Disney Cruise LineAir will continue to follow existing policies

Payment will be due at time of final for Flexible Air
Restricted Air is non-refundable once paid

The cancellation policy will shift by 30 days for all non-suite/non-concierge staterooms

There are no changes to the cancellation policy for Suites and Concierge Staterooms
Right now Disney is giving these extensions as it becomes clear the closure of the Disney Cruise Line will continue for a while longer. If we see an extended closure past 30 days, we could start seeing more extensions for future cruises past August. We'll keep you posted with the latest.
News (3/14/20) – Disney Cruise Line Now Suspended Through April 12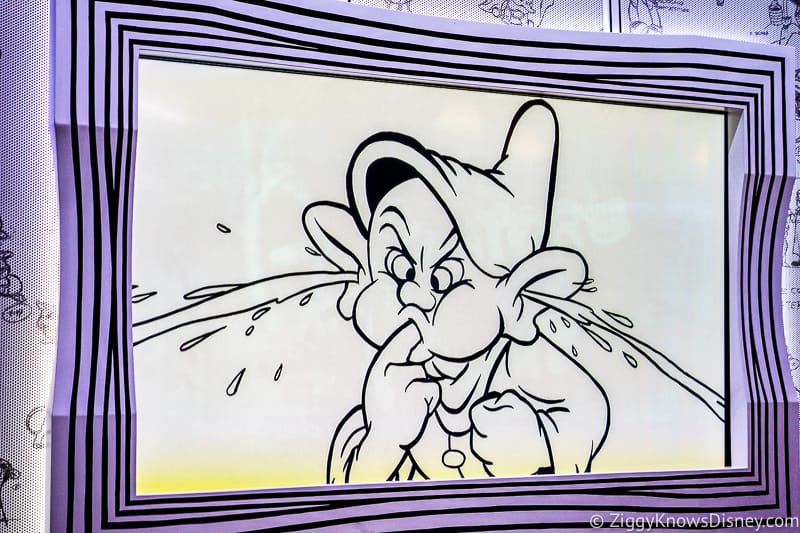 (Updated 3/14/20) – Disney has just announced that all new Disney Cruise Line itineraries are being temporarily suspended.
The suspension is in place for any new Disney Cruise Line sailings starting Saturday, March 14, through and including April 12, 2020. The original plan was to close the Disney Cruise Line through the end of March, but with recent recommendations given by the U.S. government, the closure has been extended through April 12.
This comes right on the heels of every single Disney theme park in the world now being closed over the current set of circumstances. Earlier today it was announced that Disneyland, Disney World and Disneyland Paris are all being closed to keep guests and cast members safe from the virus.
Disney has not mentioned when exactly the Disney Cruise Line will start sailing again. They only said it will be closed through the end of the month. That means technically, it could reopen again in April. At this point, though it's too early to say if that will happen and Disney will continue to work with authorities to monitor the situation.
If you have a Disney Cruise booked during this timeframe you can get a refund for your trip and reschedule another cruise.
Scroll down to see all your FAQs answered, including how to get a refund and all the other details you need to know. Stay tuned for more updates…
News (3/14/20) – All U.S. Cruise Lines Suspending Ships for 1 Month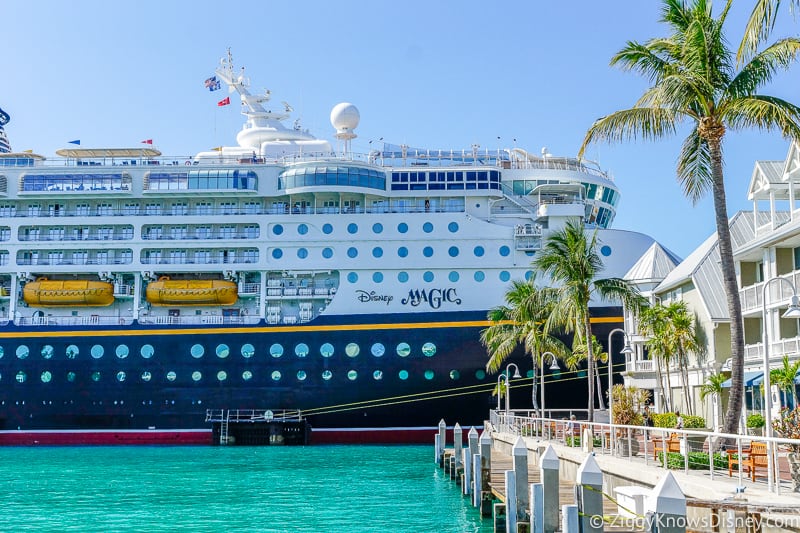 In cooperation with government officials, all U.S. Cruise Lines are suspending new itineraries for 30 days. Companies like Carnival, Royal Caribbean, Norwegian and MSC are all cooperating with these new guidelines.
Ships leaving from U.S. ports are the ones affected and international cruises will continue to operate. The last of these ships left port on Friday night. Those leaving before midnight will continue operating through the originally planned itineraries.
This comes after President Trump and Vice President Mike Pence's comments on Friday afternoon: "The American people cherish our cruise line industry," said Pence. "We want to work with the cruise line industry to ensure that when we come through this … cruise lines are safer than ever before and can prosper for years to come."
As of now Disney has not commented on the 30-day suspension and they still have their closure listed as being "through the end of the month" on their website. We will keep you informed is they update their cruise cancellations.
News (3/14/20) – Canada Bans Cruise Ships Until July, Will Affect Disney Cruise Line Sailings to Alaska and Hawaii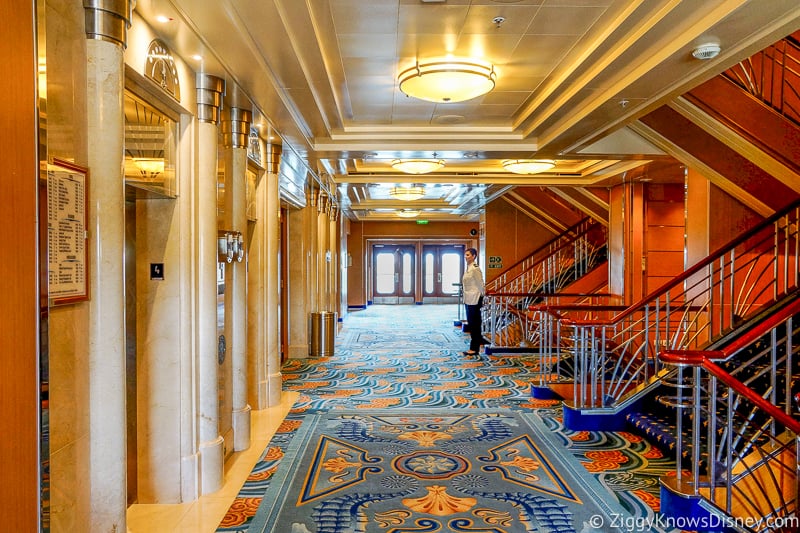 As if it wasn't bad enough that the Disney Cruise Line is suspending all new sailings for the next 30 days, now according to CBC, Canada has now banned cruise ships from docking there until July in order to help stop the spread of coronavirus COVID-19.
This change in policy would have an impact on cruise itineraries going to Alaska and Hawaii as they dock in Canada along the journey.
The Rules are as follows:
Boats and cruise ships that carry more that 500 people will be banned from Canadian ports until July.
International flights will be only be permitted at a small number of yet-to-be-determined airports.
International travelers from all countries will be asked to self-isolate.
These new guidelines would specifically affect the Disney Wonder who has multiple itineraries that include stops in Vancouver, British Columbia for sailings to Alaska and Hawaii. The first of these sailings is scheduled for April 24.
We'll keep you updated with the latest information on this story when we have more.
NEWS 03/12/20 – Walt Disney World Closing Sunday due to Coronavirus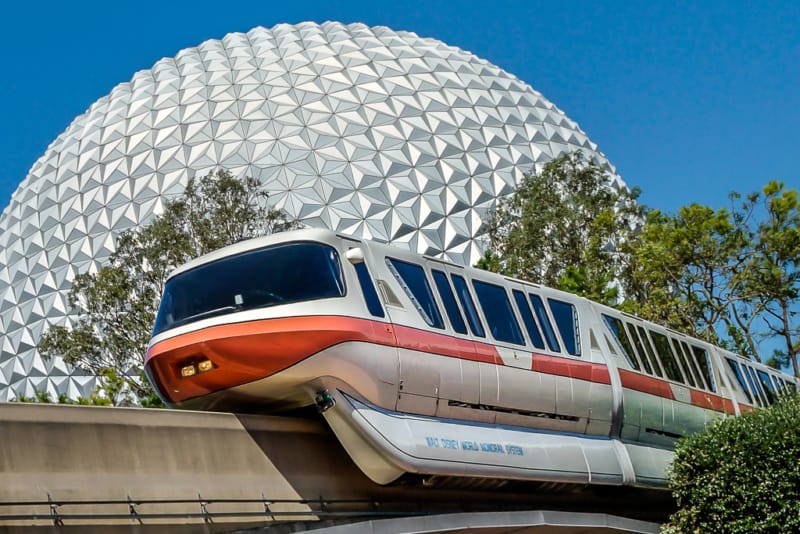 Just hours after finding out that Disneyland is closing, we now got the official word that the entire Walt Disney World Resort is closing starting Sunday, March 15, due to the coronavirus (COVID-19) outbreak.
This comes in reply to Florida Governor Ron DeSantis just days after he declared a state of emergency in the state of Florida.
All Disney World theme parks and resort hotels will be closed at least through the end of March. This includes the Magic Kingdom, Epcot, Hollywood Studios, Animal Kingdom, Typhoon Lagoon, and Blizzard Beach.
Restaurants and shops in Disney Springs and all Disney World Resort Hotels will remain open for the time being. They will probably close in the days following March 15.
Not only that but Disneyland Paris is closing and all Disney Cruises are also being canceled for new departures starting March 14.
Here is the official release from Disney:
The Disney World parks will be officially closed starting "at the close of business on Sunday, March 15," so it sounds like the parks will be open throughout the whole day. Disney hasn't mentioned if the park hours will be reduced on Sunday or not.
With this news it means that Walt Disney World will be closed at least through the end of March with the chance things could be reevaluated in April. Disney is not making any claims however at this time about when they expect to open back up.
Walt Disney World cast members who can work from home are being invited to do so.
Disney World doesn't close often and in fact, this is only the 8th time in history the resort has closed down. The other times were other extreme events like 9/11 and various hurricanes that have hit the area.
This is a breaking story and we'll have more for you soon. Stay tuned…
NEWS 03/12/20 – Disneyland Closing Saturday due to Coronavirus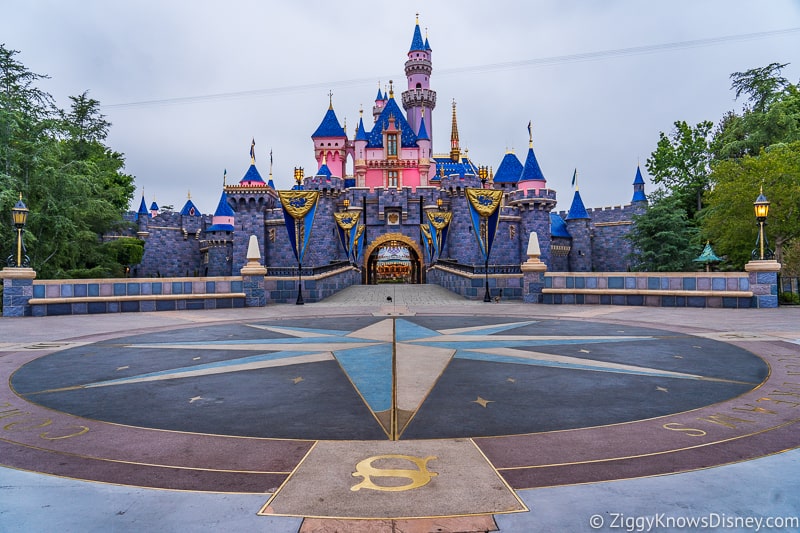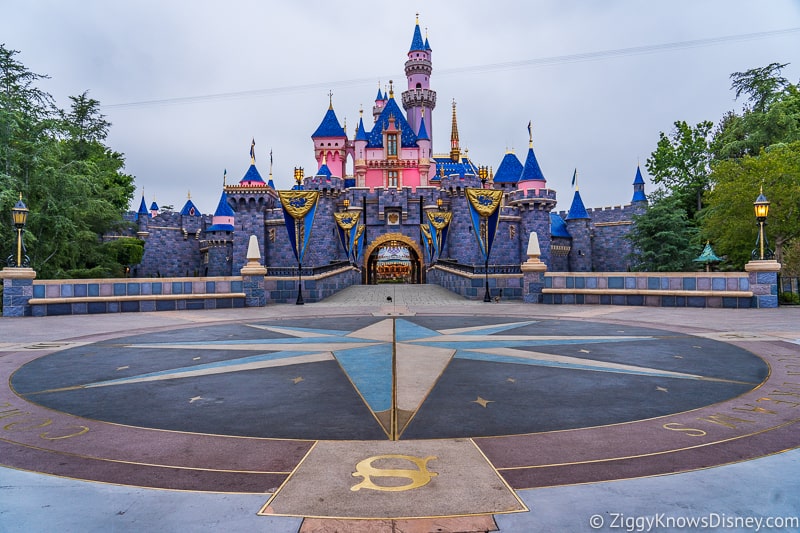 (Update 5:30pm) – The Disneyland Resort will be temporarily closing on Saturday, March 14 due to the outbreak of the coronavirus. It will remain closed through the rest of the month of March.
This closure includes Disneyland Park, Disney California Adventure and the Disneyland Hotels.
The Disneyland Hotels will remain open until Monday, March 16, in order to allow guests to make new travel arrangements and get back home.
Disneyland is also giving refunds to guests who have reservations during this time. There will be heavy call volume during this period so please be patient as Disney works with all guests. We have more detailed information on that below.
Disney has said they will continue to fully cooperate with local authorities and put the lives of their cast members and guests first above operation of the theme parks.
We will be following this story closely and continue to update you as we find out more info.
NEWS 03/12/20 – Disneyland Likely to Close due to Coronavirus After New Guidelines
(Original Story) – We may be one step closer to seeing Disneyland close due to the coronavirus COVIC-19 as the city of Anaheim has now released a statement calling for the elimination of large gatherings (250 people or more) from now through March 31.
Together with California State Governor Gavin Newsom, the city of Anaheim is planning these new guidelines that would suspend all sporting events, concerts, conventions and most likely Disneyland. This policy would go into effect statewide and not be limited only to the city of Anaheim.
Where the grey-area exists is what defines the term "gathering?" According to the state, the term gathering applies to any event which brings people into the same room or single space together. These could include a conference room, stadium arena, auditorium, or even any indoor or outdoor space.
Similar policies have been put into place already in Disneyland Paris, though there the government has limited gatherings of 1,000 people or more. Both parks in Disneyland Paris continue to operate, although at limited capacities and activities at this time.
While Disney hasn't commented on the new guidelines that look to be established, it is looking pretty likely at this point that we will start to see the Domestic Disney parks start to close at some point soon. I don't have any insider info on the matter, but my guess is that Disneyland could close as soon as the weekend.
Any guests who have plans to visit the Disneyland Resort in the next few days should be aware that those plans could change at any moment.
This is a situation in progress and we will update you as soon as we know something more.
News (3/12/20) – Princess Cruise Line Suspended for 2 Months Over Coronavirus
With the spread of the coronavirus (COVID-19) reaching to pandemic levels, Carnival Corporation announced Thursday that they are suspending Princess Cruises for 2 full months until May 10, 2020.
This comes as no surprise as cruise line bookings have fallen off dramatically as very few people want to risk going on a cruise at the moment. The Princess line of cruise ships has been hit particularly hard by the coronavirus as one of its ships, the Diamond Princess, had over 700 confirmed cases of the virus between guests and crew.
Recently, another one of the ships in its fleet, the Caribbean Princess was delayed from docking for days after two crew members tested positive for COVID-19.
This closure of Princess Cruises will affect their entire global operation and all 18 in the fleet.
Any Princess cruises currently in progress and scheduled to finish before March 17 will carry on as planned. Princess will compensate guests who are affected by this closure with a cash refund that can be requested online or an "additional generous future cruise credit benefit" that can be applied in the future.
So far the Disney Cruise Line is still operating all scheduled itineraries as planned and hasn't made any statements about suspending any ships in the fleet. The Princess closing however is most likely the start of a long line of cruise companies that will be forced to temporarily suspend operations.
We'll keep you informed if anything changes form Disney's side as the days go on. In the meantime, keep reading below for more information on how the Disney Cruise Line and its guests are being affected so far by the coronavirus.
NEWS 03/11/20 – President Trump Suspends All Travel Between U.S. and Europe
In an all-out effort to stop the spread of the coronavirus, President Donald Trump has just announced that all travel between the United States and Europe will be suspended for the next 30 days.
These restrictions do not include the United Kingdom which can still be traveled to. These restrictions go into effect starting Friday, March 13, 2020, at midnight and can be re-evaluated at any time depending on the conditions of the virus.
Disney has not made any new changes or announcements since this declaration, and it is not yet known if the U.S. domestic parks in Disney World and Disneyland will close because of this news or at any time in the future. Disney is doing all that is possible to stop the spread of the coronavirus in the parks and have installed dozens of hand sanitizing stations and hand-washing stations in the past few days.
We have no insider information about what Disney is going to do, but at this point with the outbreak spreading further and further each day, we have to think that at some points the parks will be closed, if only for a short while. We hope it doesn't come to that, but the chances get worse and worse each day.
We will keep you updated if Disney announces anything so stay tuned.
NEWS 03/11/20 – World Health Organization Upgrades Coronavirus COVID-19 to Pandemic, Disney World Waves Change Fees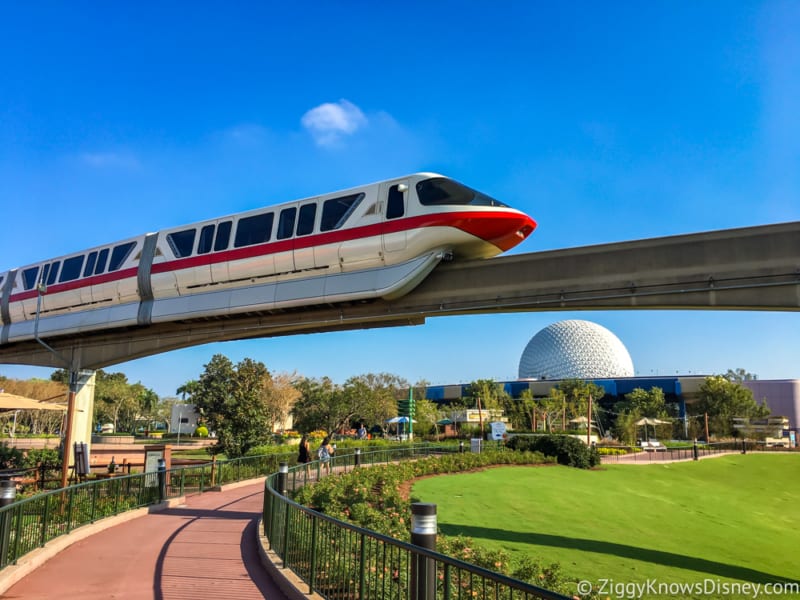 It's official, the World Health Organization has now declared the Coronavirus COVID-19 a global pandemic. Cases of the virus worldwide have now risen to over 121,000 and the global death count is over 4,300.
"We have rung the alarm bell loud and clear," WHO Director-General Tedros Adhanom Ghebreyesus said at a news conference. "We cannot say this loudly enough, or clearly enough, or often enough: All countries can still change the course of this pandemic."
Dr. Anthony Fauci, director of the National Institute of Allergy and Infectious Diseases, told lawmakers Wednesday that things are going to continue to get worse in the U.S. from coronavirus. "Bottom line: It's going to get worse," he said.
In response to this, Disney World has been increasing its efforts to keep the sanitation and cleanliness of the resort at the highest level possible. In addition to the hand sanitizing stations located around the parks, today they started installing mobile wash stations where people can easily wash their hands.
The Walt Disney World and Disneyland Resorts have also decided to wave the normal $50 change fees on guest vacation packages. Guests can now change their Disney vacation package to another date, subject to availability of course, without paying the fee. They will have to pay the difference however in price if the package costs more at the new date.
This provision has been made to all guests who have booked their vacation package directly with Disney and doesn't apply if you used a third-party vendor online. If airfare was booked separately, guests are responsible for any change fees moving the dates might occur.
Disney also updated the travel insurance policy and if anyone has purchased travel insurance through Disney, guests can modify their arrival dates and package up to 24 hours before the scheduled arrival.
We're happy Disney is making these adjustments for guests as many have been thinking about changing their travel dates to a later time. Disney is very good in situations like this as they have shown a willingness to work with travelers in the past.
Stay tuned for any new changes…
NEWS 03/11/20 – Tokyo Disney Resort Extends Closure Until April, Postpones New Beauty and the Beast Attraction Opening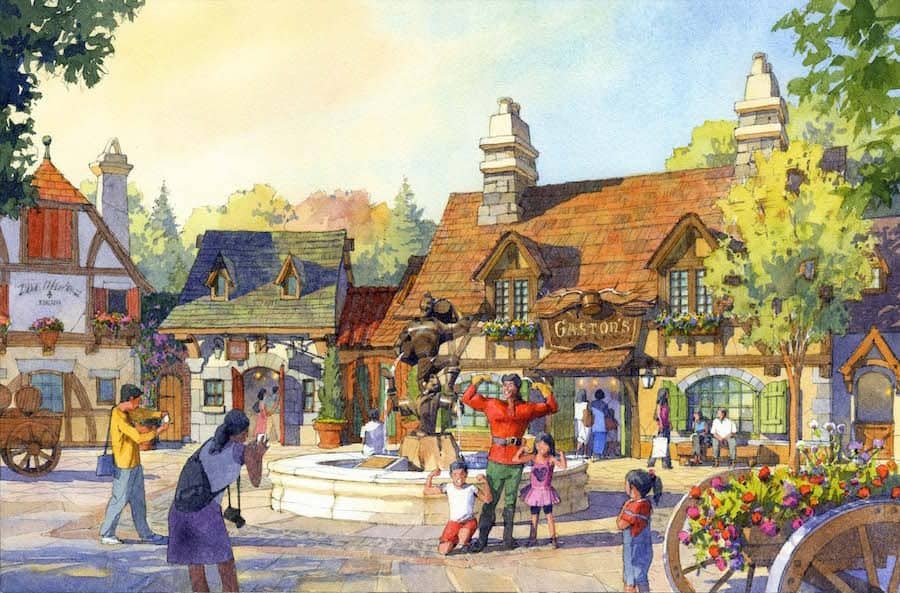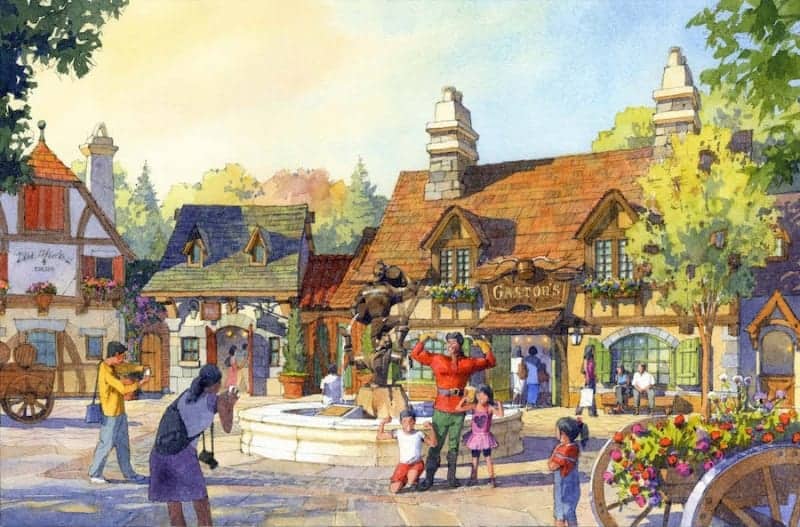 The Tokyo Disney Resort has just announced that it's extending the closure of its theme parks and resorts and postponing the opening of its "new Fantasyland," which includes a brand new Beauty and the Beast attraction until at least early April.
Tokyo Disneyland closed on February 27 due to concerns over the coronavirus and was scheduled to reopen on March 16. That date has now been pushed out until sometime in early April due to a request from the Japanese prime minister to cancel public gatherings for the rest of the month.
As a result of this extension, the opening of the new Beauty and the Beast attraction and New Fantasyland has been postponed until Mid-May.
This means that all three Asian Disney resorts will remain closed for the time being, although some positive news has come out on the Shanghai front and slowly that Resort is starting to open some of its facilities.
We'll keep you updated as soon as we have more info including the exact reopening date for Tokyo Disneyland, New Fantasyland or if they get postponed once again. Keep reading for more details on the Tokyo Disneyland closure and what it means moving forward.
News (3/10/20) – CDC and U.S. State Department Advise Against Cruising due to Coronavirus Outbreak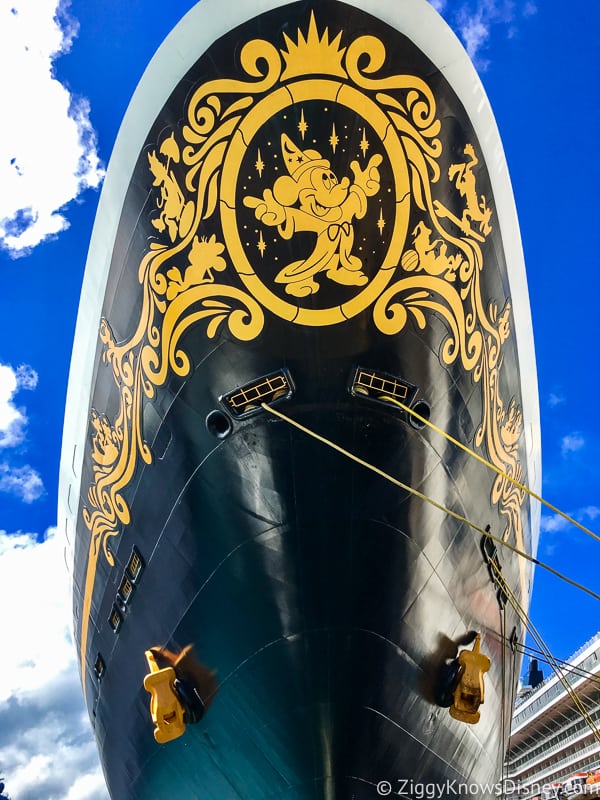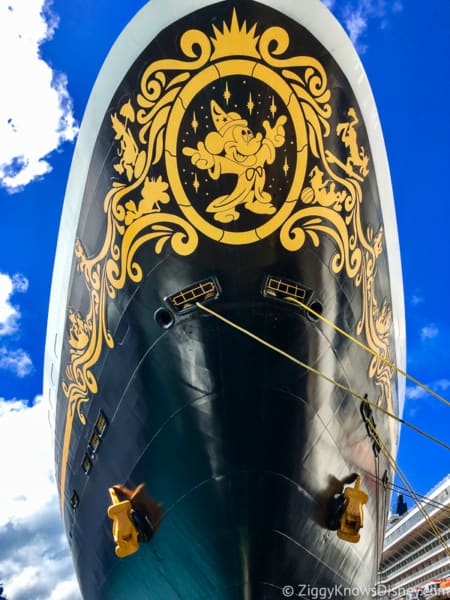 In light of the extent of the coronavirus (COVID-19) outbreak, the U.S. State Department and the Centers for Disease Control and Prevention are officially advising American travelers to not go on a cruise at this time.
On the official U.S. Department of State website it advises:
"U.S. citizens, particularly travelers with underlying health conditions, should not travel by cruise ship. CDC notes increased risk of infection of COVID-19 in a cruise ship environment. In order to curb the spread of COVID-19, many countries have implemented strict screening procedures that have denied port entry rights to ships and prevented passengers from disembarking."
It continues: "In some cases, local authorities have permitted disembarkation but subjected passengers to local quarantine procedures. While the U.S. government has evacuated some cruise ship passengers in recent weeks, repatriation flights should not be relied upon as an option for U.S. citizens under the potential risk of quarantine by local authorities."
Cruise ship travel worldwide is discouraged especially for older adults and people with existing health problems which could be made worse due to the COVID-19 virus. Such health problems include respiratory issues, diabetes, heart disease, chronic lung disease, and other conditions affecting the immune system.
Guests aboard cruise ships are especially susceptible to contracting viruses, as illnesses can pass from guest to guest very quickly due to the close quarters and contact with others.
We'll continue to monitor this situation and any other advisories given by the government.
NEWS 03/10/20 – The Falcon and The Winter Soldier Filming Shuts Down in Prague Over Coronavirus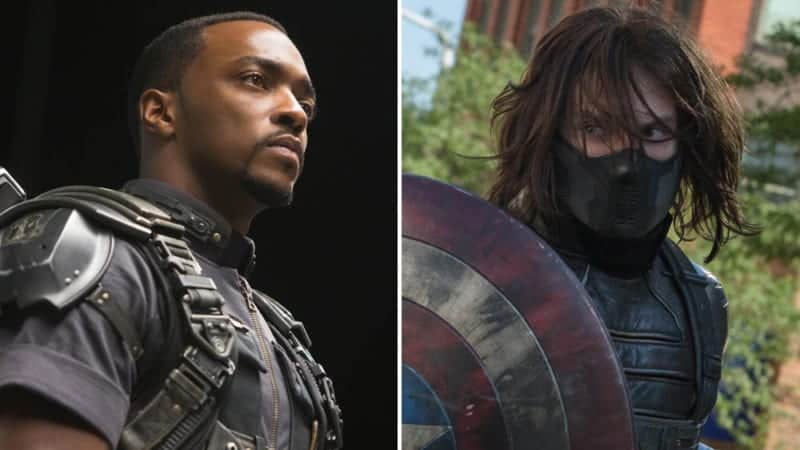 The coronavirus isn't just affecting the Dinsey theme parks, it's also affecting the movie and tv section of the company. According to Deadline, the Disney+ series, The Falcon and The Winter Soldier has stopped filming in Prague over coronavirus concerns and everyone involved in the production has been sent home.
Prague recently closed schools and has placed restrictions on travel throughout the country, which then lead to Disney stopping production there.
The Falcon and The Winter Soldier is supposed to debut in August 2020 on Disney+. At this time it's unsure what kind of impact this will have on the opening schedule for the series and if those scenes will be filmed somewhere else or if the crew will go back once the area is virus-free.
NEWS 03/09/20 – Shanghai Disneyland Resort Starting to Reopen Areas of Resort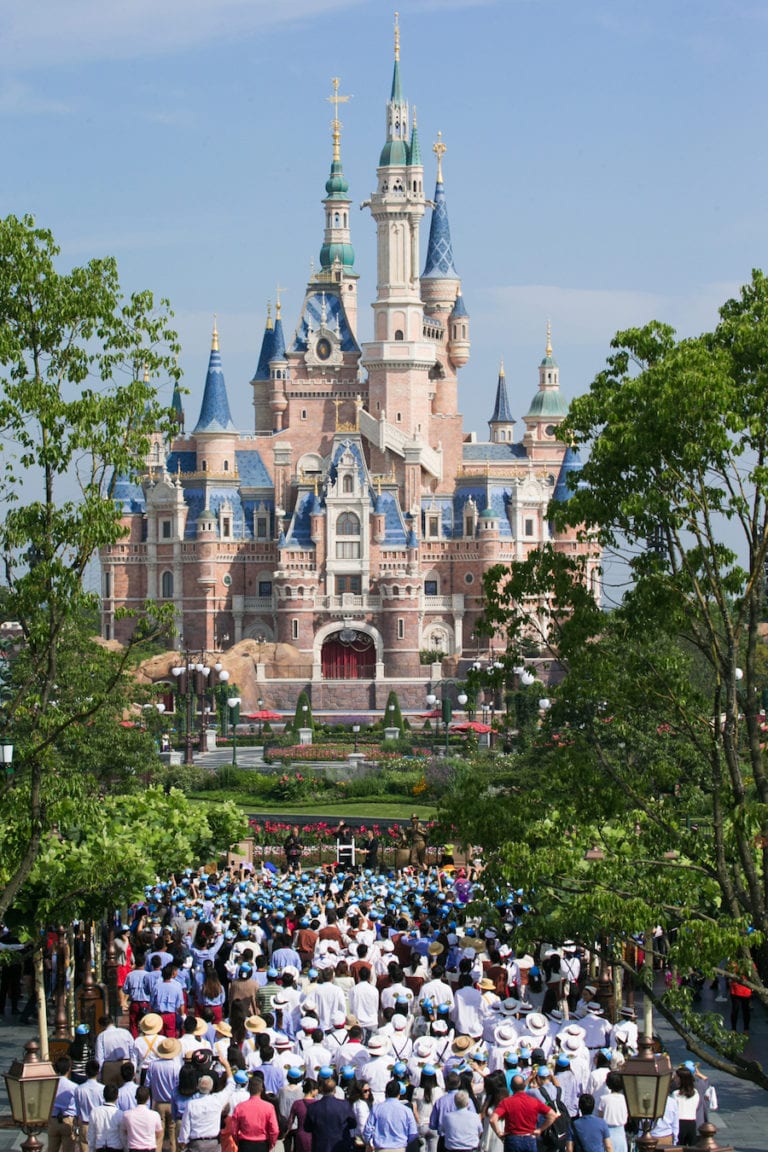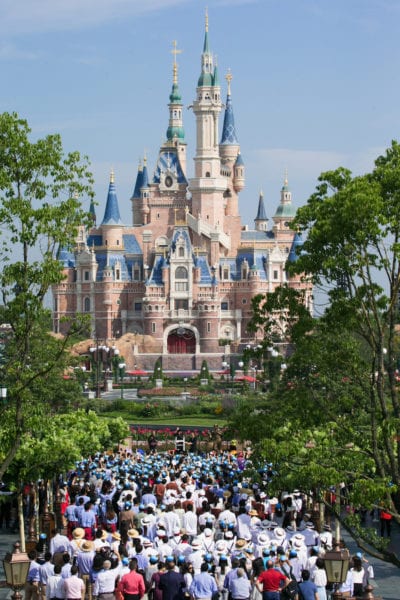 Though the Shanghai Disneyland Resort has been close now for over a month, progress with the coronavirus in China has led some areas of the resort to now start reopening.
As of this writing, the Shanghai Disneyland park itself is still closed, however, Disneytown, the Shanghai Disneyland Hotel and Wishing Star Park are all open with limited access.
Guests wishing to visit these areas in Shanghai Disneyland are required to have a body temperature test, wear a mask throughout their visit and show their Health QR Code in dining locations.
An official statement from the park's website reads: "Shanghai Disneyland remains closed as we continue to closely monitor health and safety conditions and follow the direction of government regulators…as the first step of a phased reopening, Shanghai Disney Resort will partially resume operations on March 9, 2020 with a limited number of shopping, dining, and recreational experiences available in Disneytown, Wishing Star Park and Shanghai Disneyland Hotel. Each of these resort locations will operate under limited capacity and reduced hours of operation. The Disney Car and Coach Park and the Disneytown Parking Lot will also reopen".
The cases of patients infected with coronavirus has been drastically lowered in recent days with only 40 new cases in the country being reported in the last 24 hours. Shanghai Disneyland Officials will continue to monitor the situation and determine when to fully reopen the resort, including Shanghai Disneyland Park.
Stay tuned for more soon.
NEWS 03/09/20 – Updated Official Disney World Statement for Coronavirus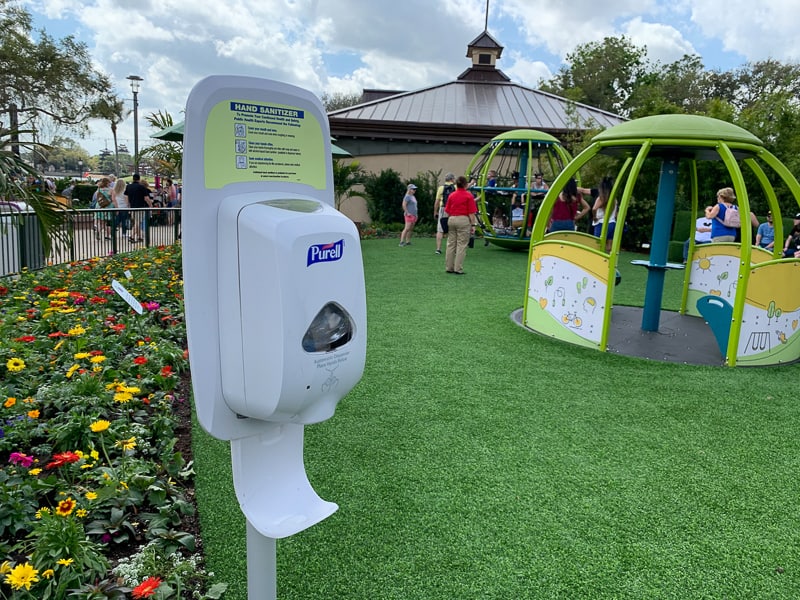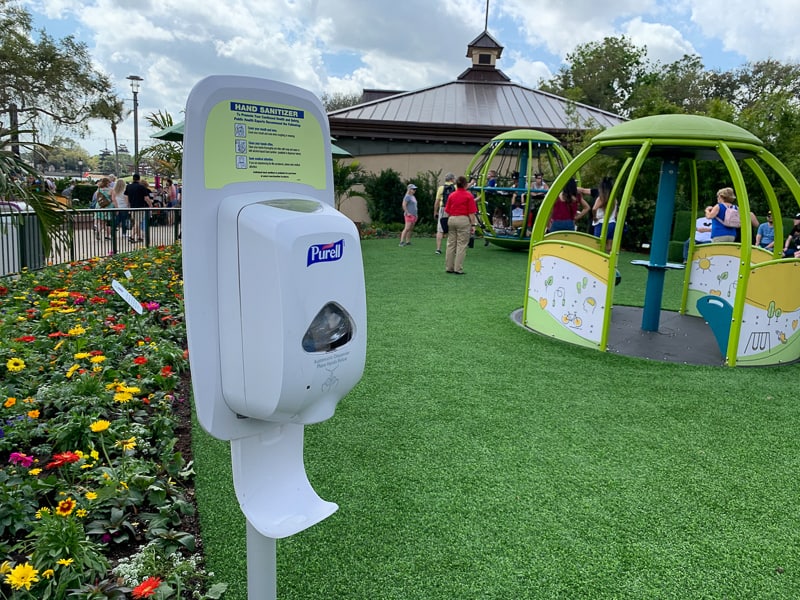 Now that worries over the coronavirus have escalated to the domestic parks, Disney has released an official statement on the situation and the preventative steps they are taking to lower the risks:
"We know there is new information this week about coronavirus in Florida. We have very stringent sanitation procedures in place at Walt Disney World Resort. We are in close contact with health agencies for information and guidance, and at this time, we are continuing to communicate to our Cast the importance of preventative measures such as frequent hand-washing and rigorous cleaning processes."
The Walt Disney World parks continue to operate as usual and they have implemented additional preventative measures in line with the Centers for Disease Control and Prevention (CDC) as well as other health agencies.
The statement continues: "For guest convenience, we have placed additional hand sanitizers throughout our parks and resorts and will adjust our protocols as the situation warrants."
Dr Pamela Hymel, Cheif Medical Officer had this to say in a recent Disney Parks Blog post:
"As part of our commitment to the health and well-being of our cast, guests and the larger community, we are carefully monitoring the evolving coronavirus situation and are in regular contact with health agencies for information and guidance. Walt Disney World Resort and Disneyland Resort, are welcoming guests as usual and we continue to implement preventive measures in line with the recommendations of the Centers for Disease Control and Prevention (CDC) and other health agencies."
Disney World Cast Members are being trained about illness prevention and the latest CDC recommendations such as staying home when sick, washing hands thoroughly and often, avoiding close contact with others, following proper respiratory cough etiquette, etc.
This news comes days after Florida Governor Ron DeSantis ordered officials at the Florida Health Department to declare a public health emergency due to the coronavirus epidemic.
Scroll down to our section about Disney World and Coronavirus for more information on how Disney is handling the situation.
NEWS 03/08/20 – Disney Family Museum Extends Closing for Coronavirus
The Disney Family Museum has just announced that they are extending their temporary closing for coronavirus prevention. Originally they were planning on staying closed only through March 8, but that has now changed to Friday, March 20, 2020.
They planned the closure to allow time for a thorough cleaning of the facilities for coronavirus prevention. The museum located in San Francisco, California is taking as many precautions as possible due to coronavirus worries. They have consulted with experienced professionals regarding secondary exposure to the staff and thus made the decision to extend the closure.
The new protocols they are implementing will help prevent the spread of germs and the coronavirus.
Here is the original tweet explaining the situation:
The Disney Family Museum will remain closed through Friday, March 20 while the cleaning is going on and have apologized for any inconvenience this may have caused guests who were planning on visiting this week.
"I sincerely apologize for the inconvenience, but the health and well-being of our guests, staff, and community are our primary concern," said Executive Director Kirsten Komoroske. "We thank everyone for your support of the museum during this time, and we send you and your families our best wishes."
If you are planning a trip to The Walt Disney Family Museum during the coming weeks, you can check for updates at waltdisney.org/visitor-update as they will continue to inform guests of the situation.
NEWS 03/05/20 – Orlando International Airport Implements New Procedures for Coronavirus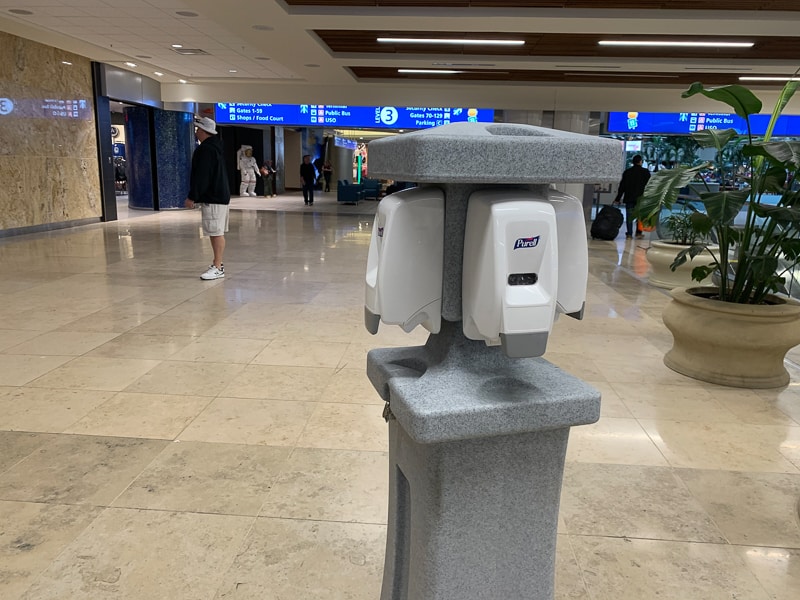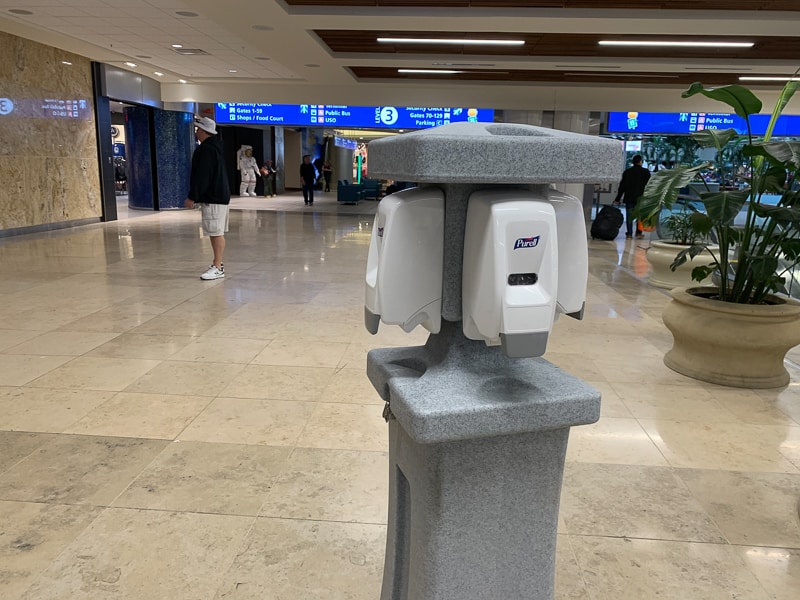 Obviously airports could be a big travel risk for travelers to contract illnesses like the coronavirus, and the Orlando International Airport has outlined new procedures they are using to help prevent these illnesses as much as possible.
Phil Brown, Chief Executive Officer for Greater Orlando Aviation Authority said: "It is critical for the Authority to do everything we can to not only safeguard our passengers but protect our employees from this public health event. The airport's Emergency Management team has done an exceptional job detailing ways."
In fact, immediately as you enter the airport you will notice the additional hand sanitizer stations easily visible to travelers.
Airport staff is also cleaning high touch point areas more frequently than normal including the following areas:
Curbside Area
Elevators
Escalators
Food Courts
Handrails
Seating areas
Tables restrooms
The Orlando International Airport also has special equipment such as the KaiVac and Zymec machines which are used in deep-cleaning areas like restrooms, inspection areas, etc.
Your Thoughts
I want to know what you think about all the older stories about the closures…
Let us know in the comments section below!
If you enjoyed this article, as always I appreciate it if you'd share it with others via social media. I work hard at making this website into a useful resource for you and your family to plan your visit to the Disney Parks and I hope it can help you! Thanks 🙂