If you've been walking around World Showcase lately, something may have not seemed right. That's because they have added some new background music to 3 of Epcot's World Showcase pavilion, and they are from Disney Animated classic films.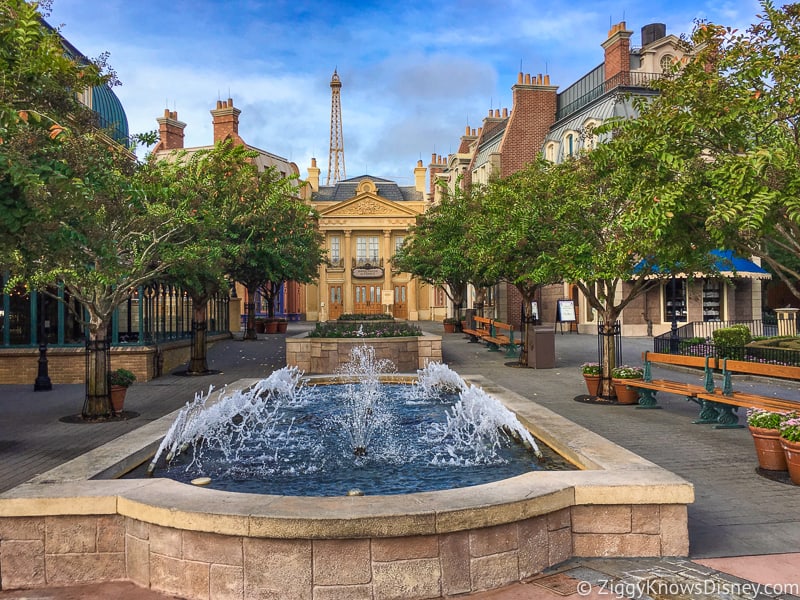 This has lead to the usual Disney fan outrage on social media, leaving mixed feelings by the fans. In this post, we are going to tell you exactly what the changes are, what we think of it and possible future changes to the background music in Epcot.
What are the Changes?
Background music in the World Showcase pavilions has always consisted of songs that reflected the traditional cultures of those countries. Now that's changed slightly as the France, China and Mexico pavilions have added instrumental versions of Disney animated classics.
China – Here songs from Disney's 1998 film Mulan have been added to the background loop. These include: "Reflection", "A Girl Worth Fighting For", "Honor To Us All", and "I'll Make a Man Out of You."
France – Songs from Beauty and the Beast ("Be Our Guest" and "Human Again"), Ratatouille, The Hunchback of Notre Dame and The Aristocats can all be heard.
Mexico – Songs here can be heard from Coco and The Three Caballeros.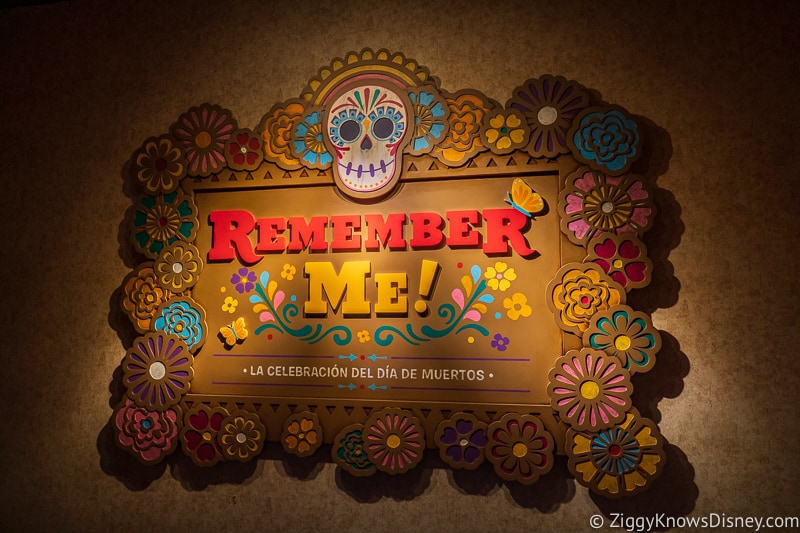 It also should be noted that so far in China and Mexico, these new Disney songs can only be heard while walking along the World Showcase promenade. Only the old songs are played as you go deeper into the pavilions.
This, however, changes a bit in France where the new animated classic songs are played throughout the pavilion. It's also worth noting that in all of these pavilions, the songs don't have lyrics, they are only instrumentals, so it's not like you can hear the voices from the animated characters from the films or anything.
Even so, as you can imagine, this has caused some controversy from fans who want to keep Epcot the way it has always been, and only have the pure and culturally accurate songs on the background loop. Many of these songs have been here since the beginning of the park's opening and hold a special place in many guests' hearts, and rightly so.
I can say that we are guilty of having the World Showcase background loop on at home often, and it's definitely one of my go-to tracks when I want to feel like being in the parks when I can't be there. That being said, I don't think that it's as big of a deal as many are making it out to be.
Epcot is undergoing massive change throughout the entire park, with a huge transformation project happening in Future World. Heck, Future World itself is going to be no more as it will be split up into 3 new neighborhoods once the project is done.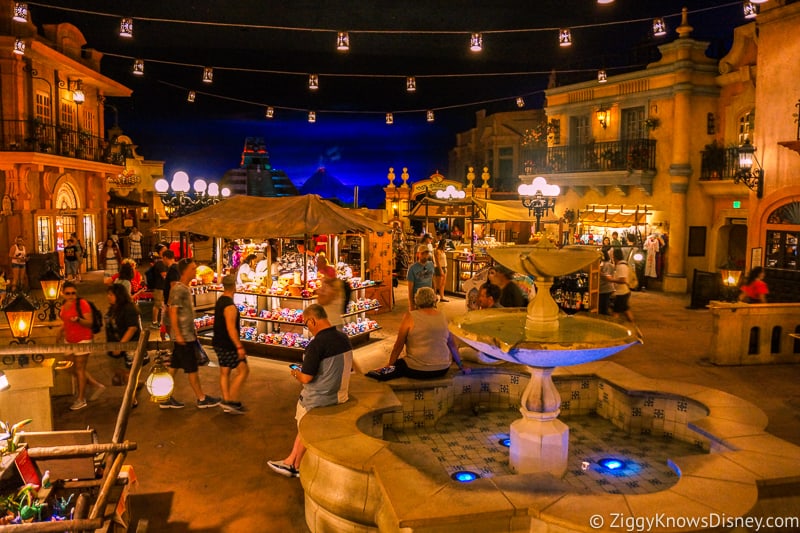 That's why it's time to come to grips with reality. If you are still waiting for the 1982 version of Epcot to come walking through that door, I have some bad news for you…it's not happening. Even though we love the old Epcot, we've reconciled the notion that the park is changing for good, and we are going to try and appreciate it for the many good things these changes are bringing, even if there are some we don't like.
The Disney characters and films in some way are going to be incorporated into all the parks moving forward, including Epcot. Disney has made this clear with its new Mickey Mouse character meet in the Imagination! pavilion among other moves, and the sooner we accept it, the sooner we can all move on and enjoy these parks for what they are.
As for the music, I have to say that it's done very tastefully and not in an overly "Disney" way. If you haven't seen the films that these new background songs come from, you honestly wouldn't think that anything is out of place as the arrangements are really done very beautifully.
I haven't noticed any old songs being eliminated from the World Showcase loop, so either they have kept all the old ones, or the ones they got rid of were not my favorites and so I didn't notice.
Future Epcot Music Changes?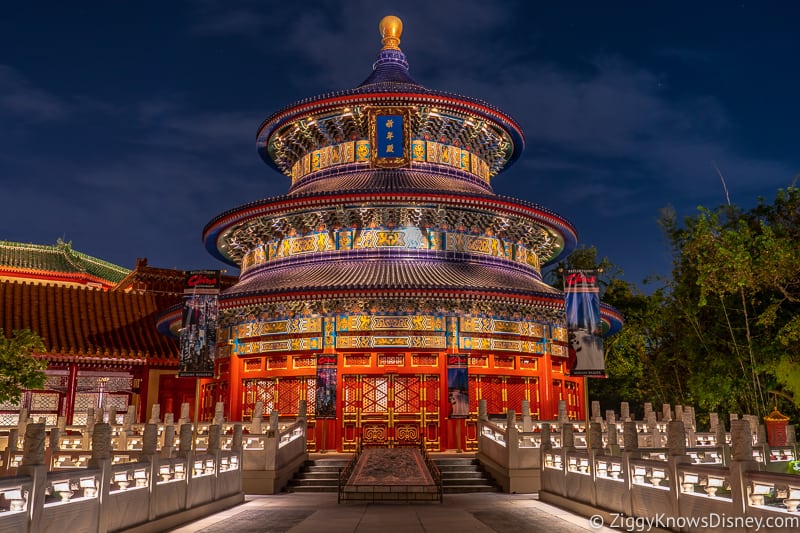 If you are one of the staunch anti-character people and believe Epcot shouldn't be contaminated with them, I've got bad news for you, there are here to stay and more are soon to follow.
It only takes looking at what Disney has in store for the next Epcot fireworks show to realize that new background loops in China, Mexico and France are probably not going to be the only ones. The upcoming Disney Harmonious show is supposed to celebrate music from the Disney classics, which makes me think these most recent changes are only the beginning.
Most likely Disney wants to slowly introduce music from their films into Epcot, and these first 3 pavilions are a test to see what the overall reaction is from guests. As we get closer to the Summer, my guess is that they will add more and more similar music, until all countries have some Disney representation.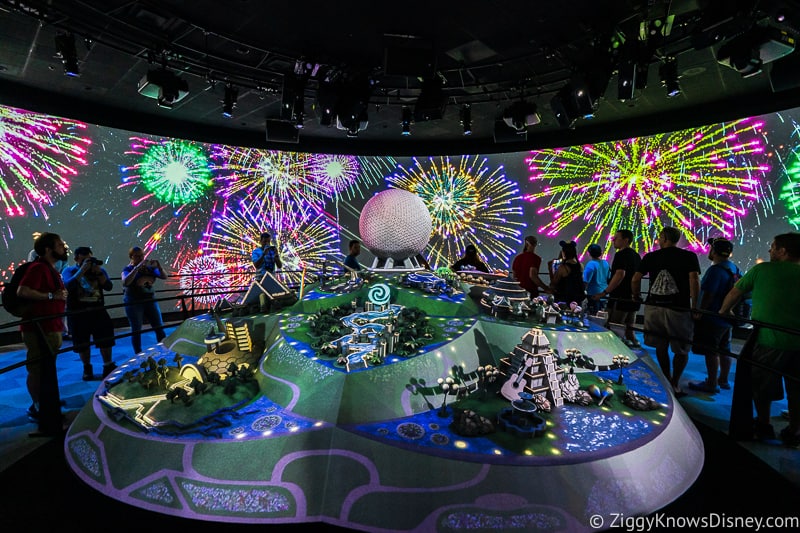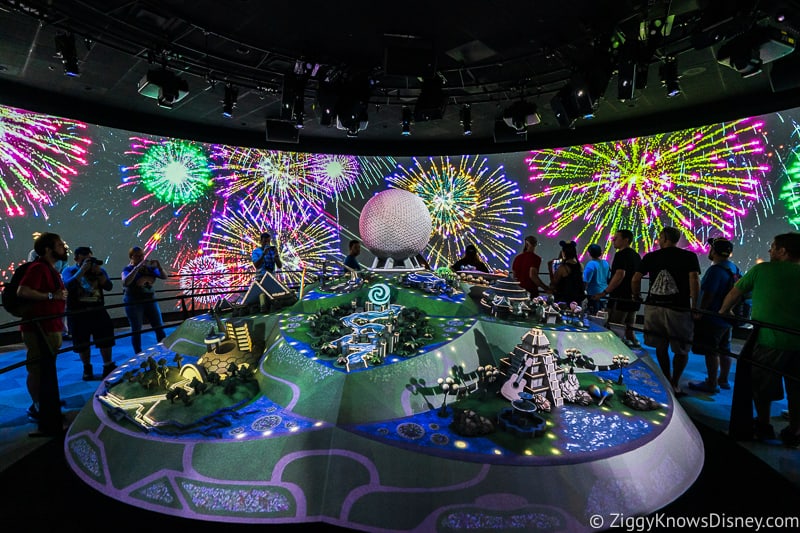 Again though, I've been going to Epcot since I was just over one year old, and basically grew up in that park, so I get the nostalgia that it carries for many fans, us included. However, I prefer to look to the future and try to embrace the positives all these new changes are bringing. No, they aren't all good, but the front half of Epcot has been almost dead for years now, and many of the changes are positive ones.
Besides, even if they don't keep every, single one of the old songs on the World Showcase loop, there is always YouTube if you are feeling nostalgic.
We'll keep you updated as soon as any more changes are made to the music in World Showcase so stay here at Ziggy Knows Disney for the latest!
Your Thoughts
I want to know what you think about the new background music in Epcot's World Showcase…
Is it a good move to add these new songs?
Would you like to see more Disney music introduced in Epcot?
Let us know in the comments section below!
If you enjoyed this article, as always I appreciate it if you'd share it with others via social media. I work hard at making this website into a useful resource for you and your family to plan your visit to the Disney Parks and I hope it can help you! Thanks 🙂