One of the benefits of the Disney Skyliner Gondola system was supposed to be that it would help eliminate some of the crowded streets in and around Walt Disney World. Now that bus service has been reduced to and from the Disney Skyliner Resort Hotels, it seems like that is starting to happen.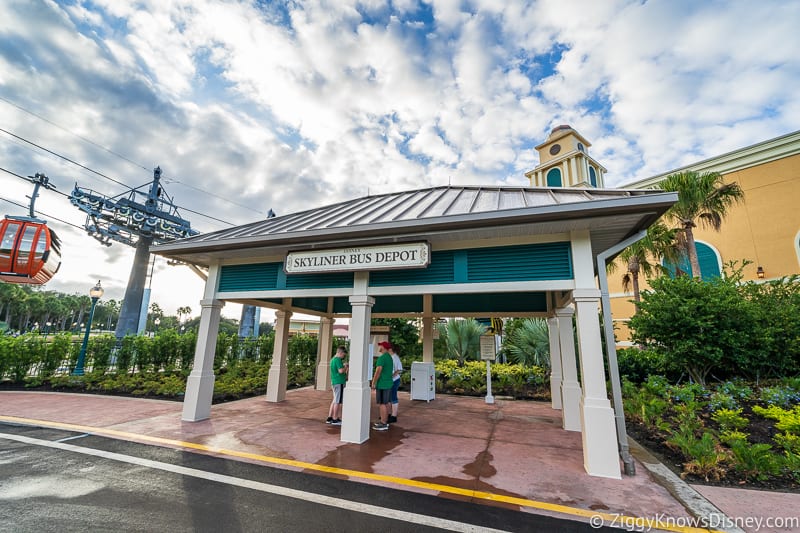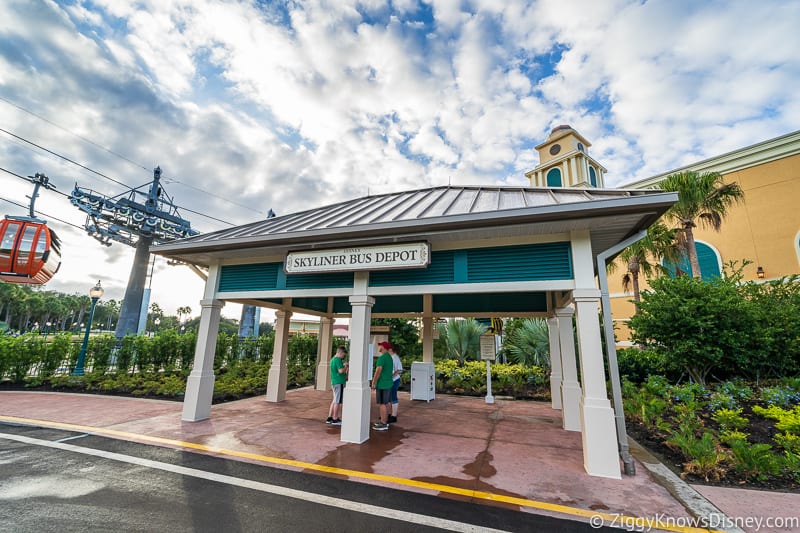 Since more people are taking the Skyliner, and it has proved to be pretty reliable in the past months, Disney has recently reduced bus services from the Skyliner Resorts to and from Epcot and Disney's Hollywood Studios to only once per hour.
Previously the buses ran from these resorts about once every 20-25 minutes. That is the normal schedule for most Walt Disney World Resort buses.
The affected Walt Disney World Resort Hotels include:
Disney's Riviera Resort
Disney's Caribbean Beach Resort
Disney's Pop Century Resort
Disney's Art of Animation Resort
Once again, at this time this new change only affects buses going to and from Epcot and Hollywood Studios. Buses to Disney's Magic Kingdom and Disney's Animal Kingdom haven't had any changes to their schedules at this time.
What Does This Mean for You?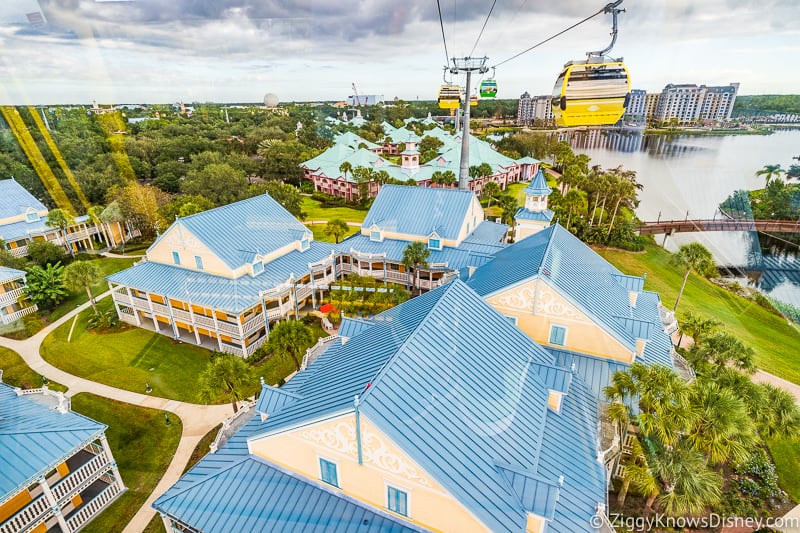 This change has multiple effects, though they aren't necessarily bad ones in our opinion. Essentially Disney is encouraging guests to use the new Disney Skyliner Gondolas when staying at those resorts as much as possible. This is allowing Disney to cut back on drivers and buses needed from those hotels.
Some are upset about the change, but this comes as no surprise and this was the plan right from the beginning and the whole purpose of creating a Skyliner system to begin with. It's obvious you won't be needing as many buses if a large amount of the guests are using the Skyliner.
From a vacation planning perspective, it means that guests are going to have to plan their schedules a lot better if they plan on taking the buses to Epcot or Hollywood Studios. One nice feature of the My Disney Experience app is that it allows you to look at the next bus leaving your hotel and going to the destination you want.
That means if you are planning on using the bus to go from the Caribbean Beach let's say to Epcot, you'll want to keep tabs on your app exactly when the next bus is arriving so you and your family and plan to be ready for that time.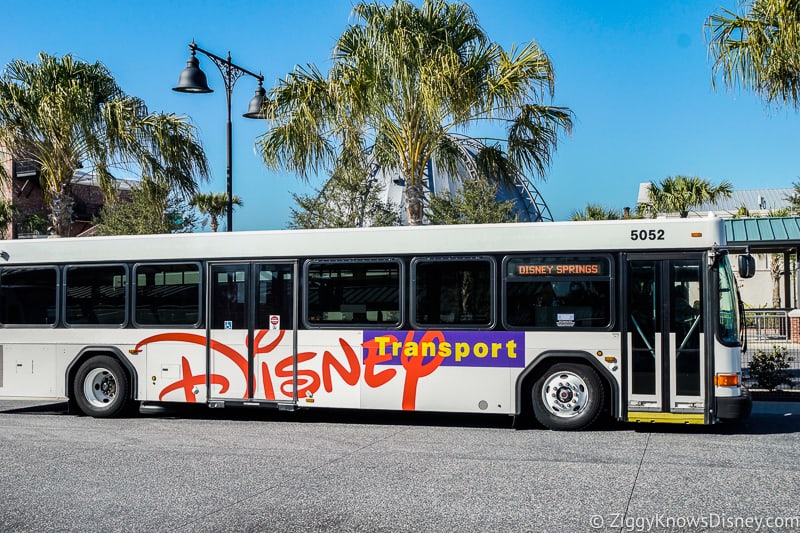 We do want to point out however that Disney still has a ways to go in this department. Often when we use the app, it doesn't always reflect the correct arrival times for the buses (the same can be said for the TV displays at the bus stops too). Unfortunately, this means you might miss the buses at times which really shouldn't happen, especially paying as much as it costs to stay at these hotels.
The best way to set up this new system would be to put these buses on a fixed schedule. If you knew the bus was arriving every hour on the hour, for example, it would be really easy to plan when you need to be there.
Unfortunately from our experience, this is not the case. It should be about "once per hour" but we've seen it be a little more or a little less, still ending up to be pretty random.
Our best suggestion to you is if you are not going to be using the Disney Skyliner, don't stay at one of the hotels that are using this transportation system.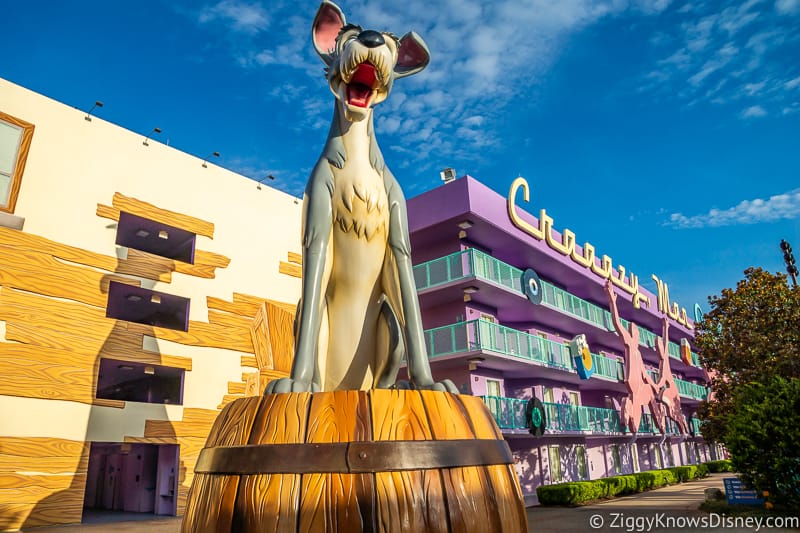 Prices have gone up a lot over the last year at Caribbean Beach, Pop Century and Art of Animation in comparison to other Walt Disney World hotels, and it really doesn't make sense to pay that premium if you aren't going to be using its biggest draw.
Honestly, if your budget allows for it, you are better off staying at one of the Crescent Lake hotels if going to either Hollywood Studios or Epcot is a priority for you. All of them are within walking distance to both parks and have boat service too. These are much more reliable than the bus system at the Skyliner Resorts.
If you can't afford those hotels and would like to stay at a more affordable location that is further away, we recommend getting a cheaper resort and just either using the bus system or use a ride-sharing system like Lyft or Uber which will save you a bunch of time.
The Future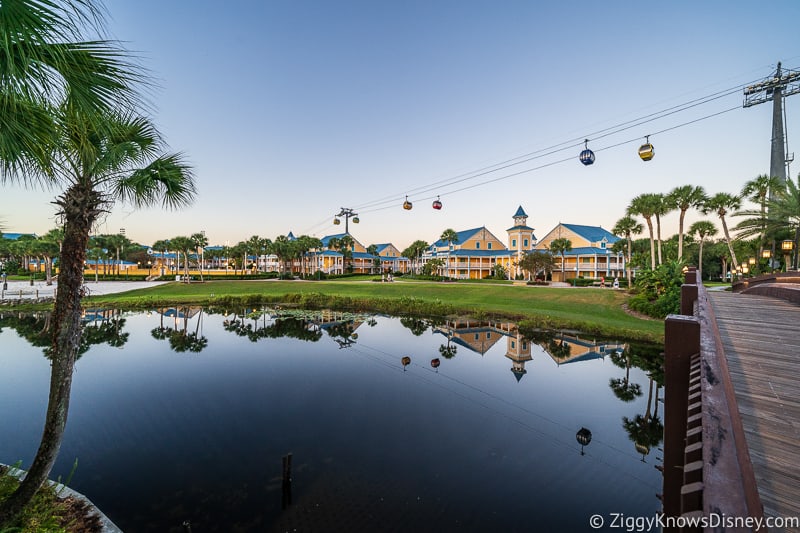 Besides the short-term effect of having longer wait times at the bus stations for the Skyliner Resort hotels, we think this is a positive move for Walt Disney World and the guests in general. We absolutely LOVE the Disney Skyliner and think that it's by far the most fun form of transportation on site.
Looking to the future, we think it's possible we could see the buses eliminated at these resorts to the parks on the Skyliner route. It will probably take some time to happen, but eventually, as time goes on, guests will get the point that if you aren't using the Skyliner, it's better not to stay at those hotels at all.
Since Disney's plan is to create an expansion for the Disney Skyliner in the future, you can at the very least expect to see buses going to future Skyliner locations getting reduced hours. That might mean that buses for Disney Springs, Blizzard Beach, Typhoon Lagoon and Disney's Animal Kingdom will only come once per hour at that time, or be eliminated as well.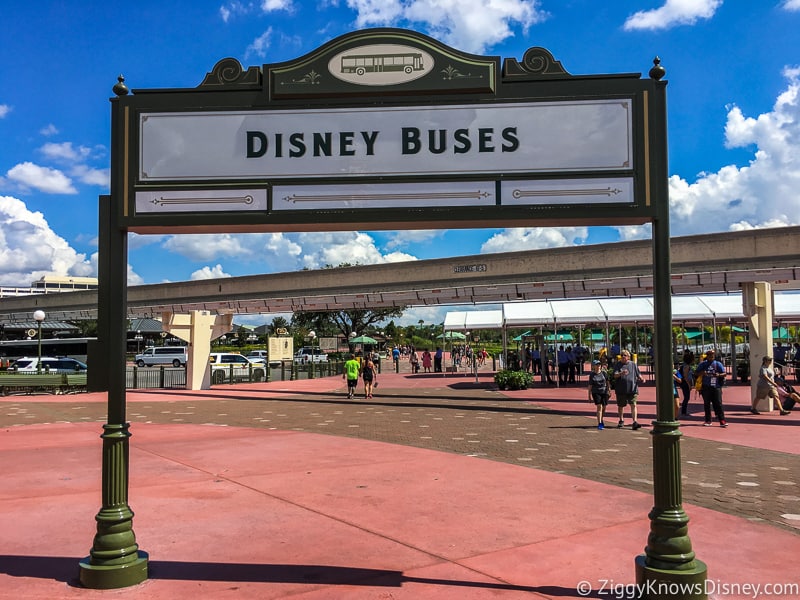 Once Disney goes that far with the Skyliner, it should start to make a dent on the traffic problem in Walt Disney World, and help free up some of the roads. Who knows, if the Skyliner ever makes it up to the Magic Kingdom, we might be able to get rid of all the buses on property one day.
We'll continue to keep an eye on this story for you and let you know what other changes are coming to Walt Disney World transportation, and how that affects your vacation here at Ziggy Knows Disney.
Your Thoughts
I want to know what you think about the reduced schedule for the buses at the Disney Skyliner hotels…
Do you think this is a good change?
What do you think of the Disney Skyliner so far?
Let us know in the comments section below!
If you enjoyed this article, as always I appreciate it if you'd share it with others via social media. I work hard at making this website into a useful resource for you and your family to plan your visit to the Disney Parks and I hope it can help you! Thanks 🙂