Walt Disney Imagineering has come up with some cool stuff over the years, but this time they just may have outdone themselves. In fact, they've created a walking Groot animatronic robot from the Guardians of the Galaxy franchise that will blow you away!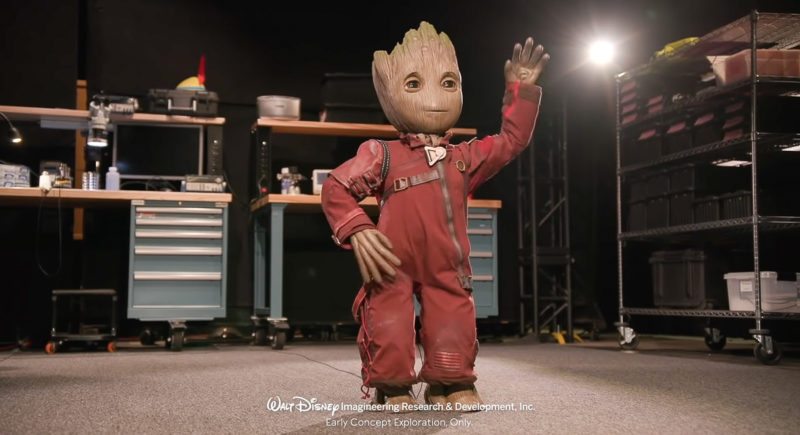 Tech Crunch recently shared a look at the walking Groot robot which is part of Disney's Project Kiwi.
Project Kiwi was created to design smaller Disney Characters which could be used in character experiences with guests. This is expecially useful since it would be impossible to find a person the size of Groot and to dress them up in a costume.
It's something like the Baby Groot animatronic figure that was in Disney's Hollywood Studios a few years ago. That figure didn't move around but was stationary. He did have some great moves though!
Here is the full video from Tech Crunch showing Project Kiwi and the Groot robot in action:
Walt Disney Imagineer Principal Scott LaValley is the lead on project Kiwi and decided the Groot future needed to be built from scratch.
LaValley said: "Project KIWI started about three years ago to figure out how we can bring our smaller characters to life at their actual scale in authentic ways. It's an exciting time for bipedal robotics and with an incredible team and our combination of technology, artistry, and magic, we are bringing characters to life that could not have happened anywhere but Disney."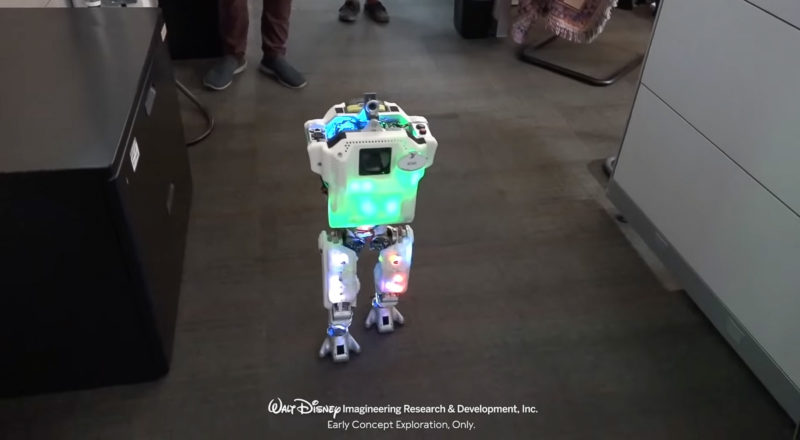 Disney has not said if or how they will actually use this Groot robot. Like many creations at Walt Disney Imagineering it may end up in a corner of the shop with no real purpose.
Disney may however, eventually use Groot in one or more of the theme parks as a walk-around figure. They have already experimented with free-roaming walk-around droids in Galaxy's Edge, so it makes sense they could use Groot too.
There are two places where a Groot figure would make the most sense. The first is in EPCOT near the upcoming Guardians of the Galaxy: Cosmic Rewind roller coaster. How awesome would it be to see Groot out in front of the entrance welcoming guests to the ride? We're excited about the possibility just thinking about it!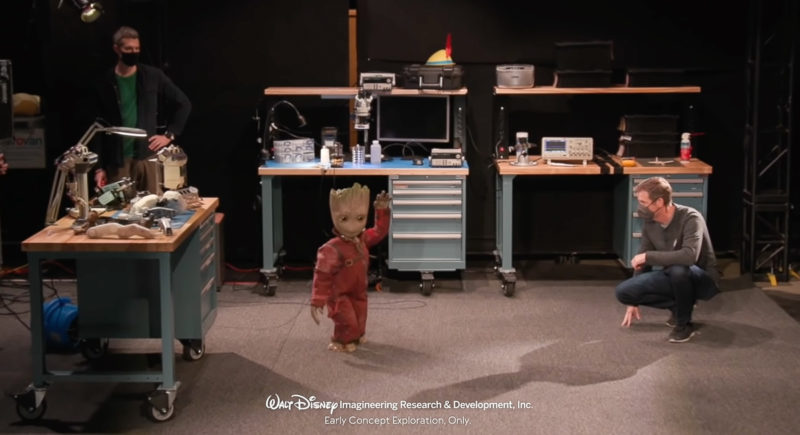 The other location would be at Marvel's Avengers Campus in Disney California Adventure. Disney has already mentioned a list of characters who will be found there such as Spider-Man, Black Panther, Thor, etc. Adding Groot to the mix eventually would be an awesome addition.
Again, this may just turn out to be another great idea by Walt Disney Imagineering that ends up no getting used, so we'll have to manage our expectations for the moment. Even if it does come to the parks, don't expect it to happen for quite some time, likely years.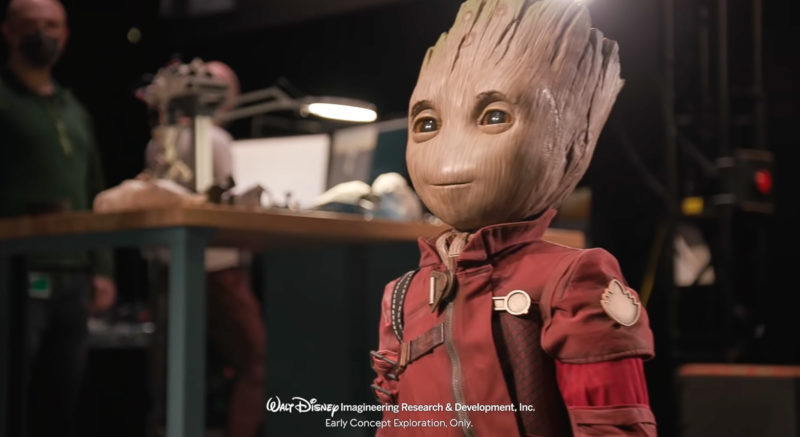 However, the fact they allowed this video to be filmed and released to the public means some one at Disney Imagineering is excited about it and wants people to know!
Stay tuned for more info as soon as we have it!
Your Thoughts
I want to know what you think about the walking Groot animatronic robot…
Would you like to see a Groot like this in the parks?
What other robotic figures would you like to see Disney create?
Let us know in the comments section below!
If you enjoyed this article, as always I appreciate it if you'd share it with others via social media. I work hard at making this website into a useful resource for you and your family to plan your visit to the Disney Parks and I hope it can help you! Thanks 🙂