By now you probably know that Epcot is in a huge phase of renovation and re-building. They shared more information on the project which is completely re-hauling Epcot as we know it. Now Disney has said that more information on that project is coming at the 2019 D23 Expo in August.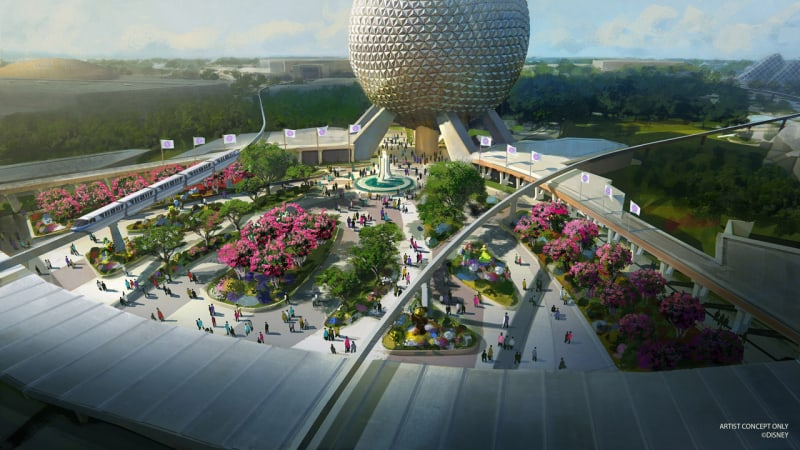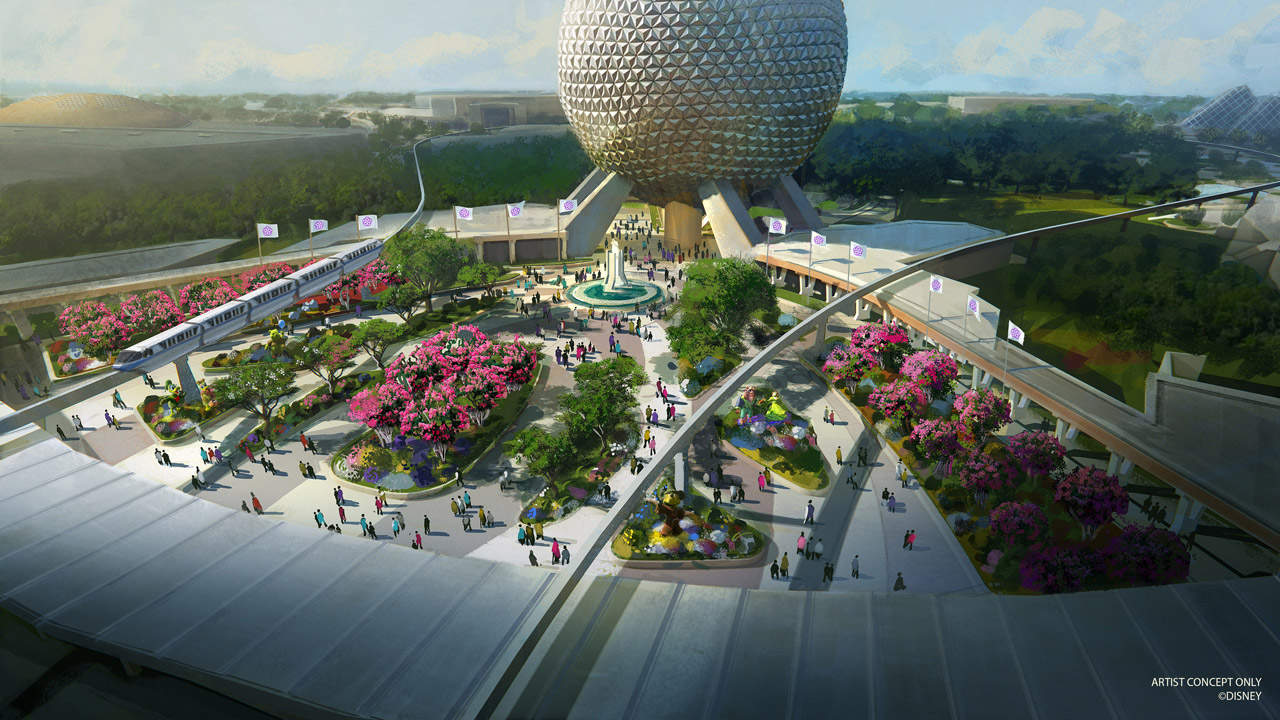 We're just under three months away from the D23 Expo 2019 in Anaheim, where we're going to be learning a bunch of new info about the complete transformation of Epcot park. Disney has just released some info about what we can look forward to hearing there…
The park's core reimagined: You've already heard about the transformation taking place just inside the park's entrance, where the whole entrance area is being enhanced including the area with lush green spaces and classic touches. At the Expo, we're going to learn more about what's coming to the core of the park on the opposite side of Spaceship Earth. New areas will be surrounding the iconic attraction, and we can't wait to find out all the details!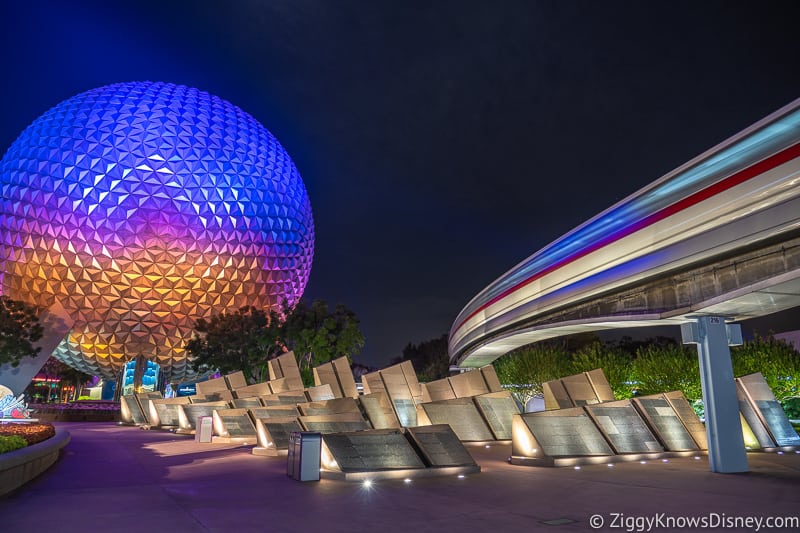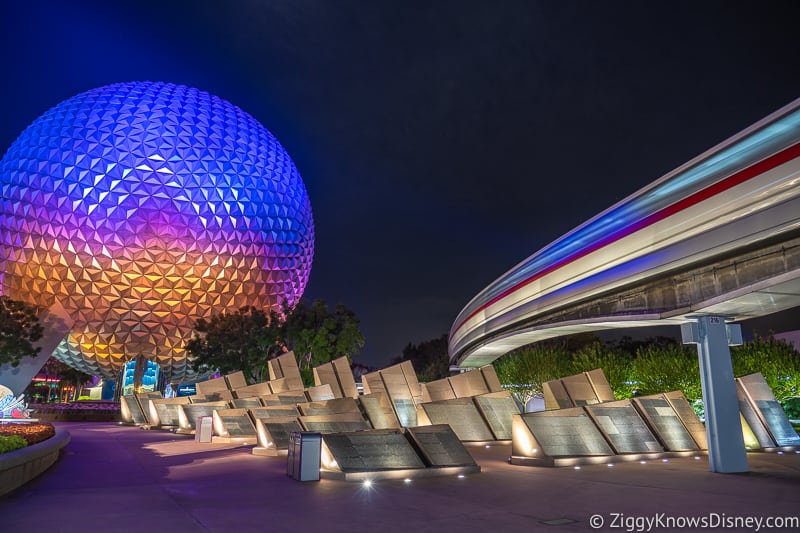 A new – but classic – look to Epcot: Longtime fans of Epcot are familiar with the pavilion icons, like the ones you see here for Imagination!, The Land and The Seas with Nemo & Friends. With new experiences like the previously announced play-themed pavilion joining these Epcot staples, Disney has created new icons to match those pavilions. More info on them is coming D23 Expo!
Here are the new icons:


More about what makes Epcot, Epcot – Epcot is special for a lot of reasons – as one of Walt's final projects, as an exclusive part of the Walt Disney World Resort, and as home to millions of memories from generations of guests. As Disney continues to move ahead with the evolution of Epcot the architects of Epcot's future are working to preserve all the elements that make this park so special while also evolving it to be more Disney, more family, more relevant and more timeless.
At the Expo, you'll hear more about experiences that are uniquely Epcot – for example, the updated films coming to Future World and World Showcase, as well as new dining experiences being added to the menu of 'the foodie park.'
Some of the already announced projects coming to Epcot in the next few years are: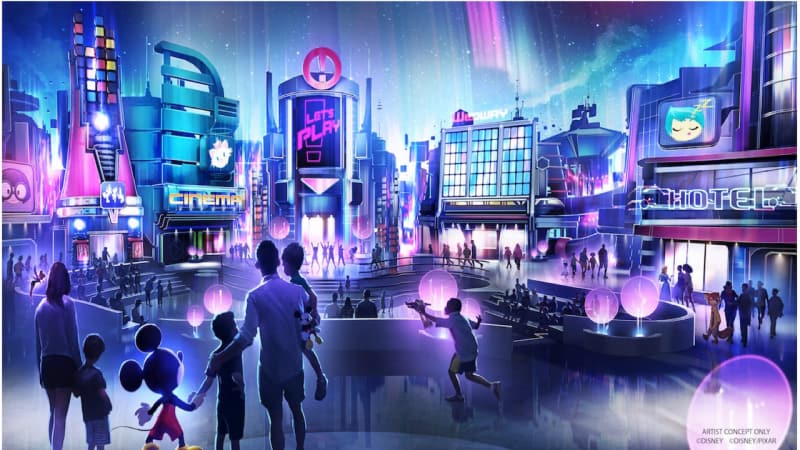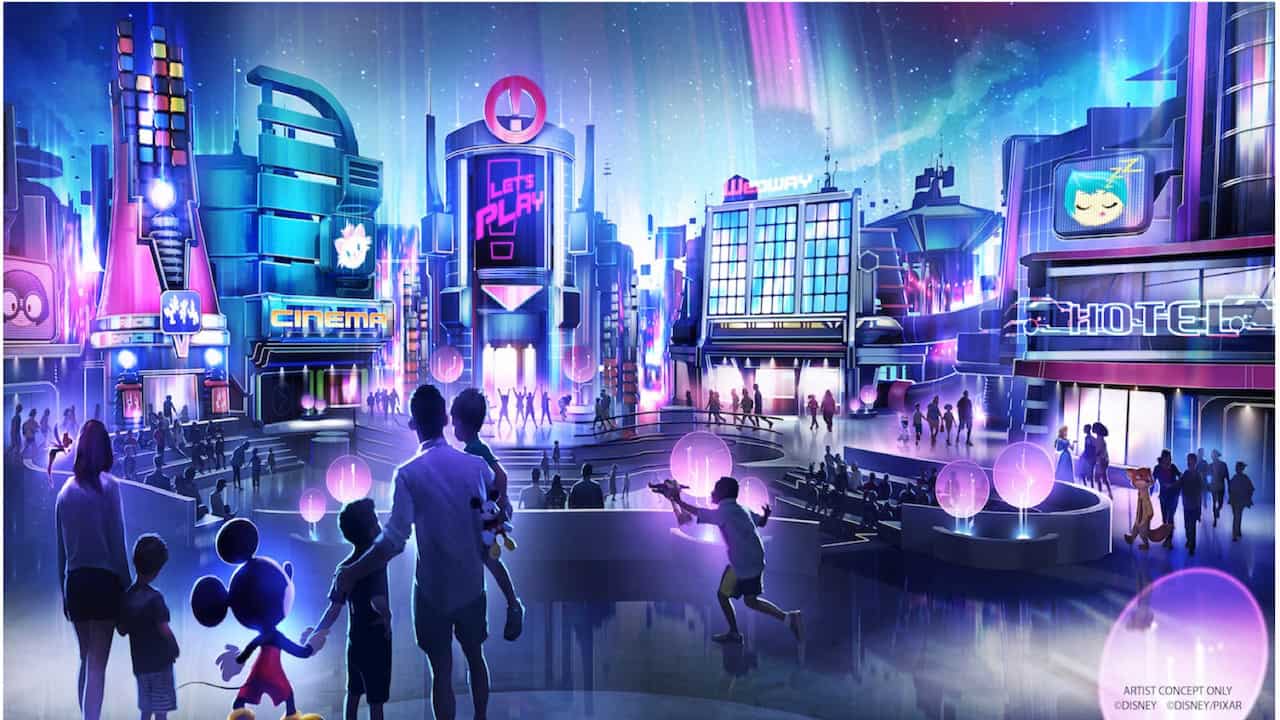 This is encouraging news and we're happy to know that more details about the Epcot transformation project are going to be shared at the 2019 D23 Expo. We only have about 3 months to go until then and surely more rumors and changes are going to leak out by then.
Make sure you stay tuned in here at Ziggy Knows Disney where we're going to keep you updated on all the changes and the exciting things to come!
Your Thoughts:
I want to know what you think about the upcoming Epcot changes…
Are you happy about them?
What other additions would you like to see?
Let us know in the comments section below!
If you enjoyed this article, as always I appreciate it if you'd share it with others via social media. I work hard at making this website into a useful resource for you and your family to plan your visit to the Disney Parks and I hope it can help you! Thanks 🙂
New Source: Disney Parks Blog