The construction over at Disney's Caribbean Beach has been going on for more than 1 1/2 years now, and guests are now reaping the benefits of this renovation project. The days of eating in tents are over as yesterday the Caribbean Beach Resort opened up it's new Old Port Royale which has a lobby, as well as 3 new dining locations: Sebastian's Bistro, Centertown Market and the Cabana Banana Pool Bar.
Old Port Royale:
The Old Port Royale complex has been totally reimagined and is the new center of services Disney's Caribbean Beach Resort. This is a big improvement over the old design and I love the big open space with the high ceilings and columns. The bright colors with white also give it a cheery feel. The difference is really incredible and gives the Caribbean Beach Resort a more moderate, and even pushing on deluxe-type feel.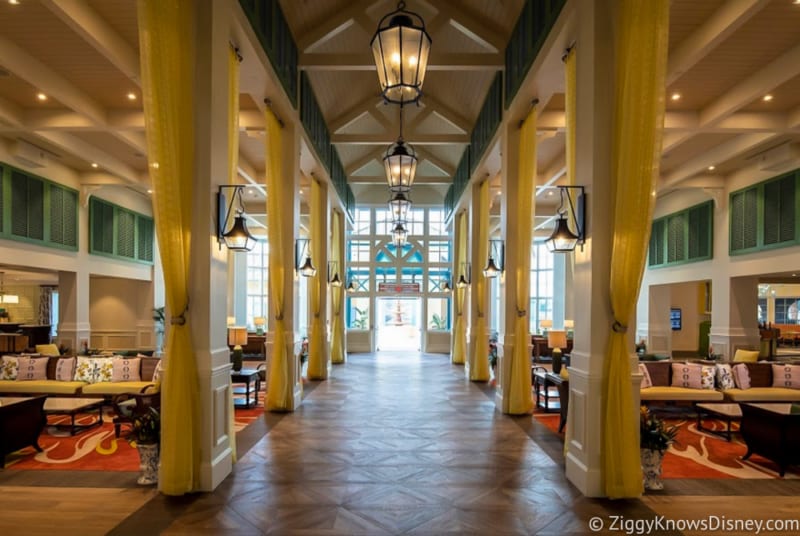 There is lots of space in Old Port Royale to sit back and relax on any of the lounge chairs and couches, or take a look at the Calypso Trading Post for all the latest Disney merchandise or supplies for the vacation.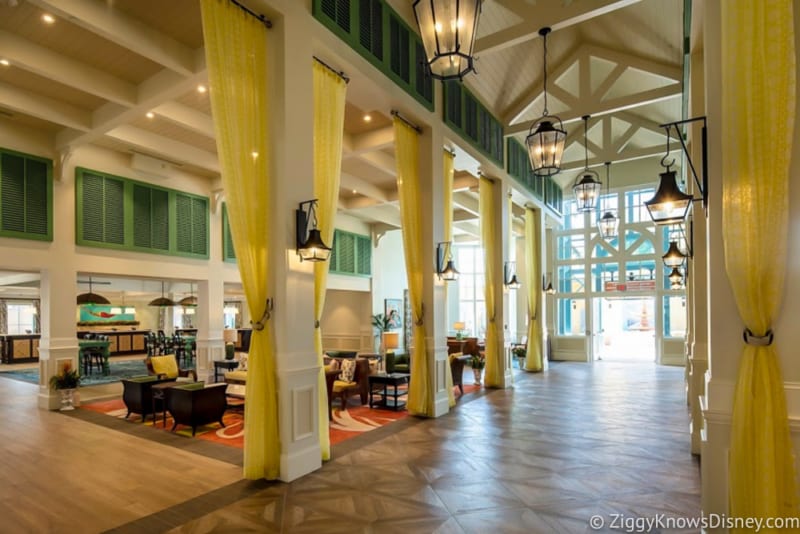 Sebastian's Bistro:
Who are we kidding, my favorite part of the renovation is the food, and we're excited to try out Sebastian's Bistro which replaces the old Shutters restaurant. Sebastian's Bistro is a table service restaurant focusing on Caribbean-style fare with some new and exciting twists. Everything here looks amazing, in fact we just got a look at the Sebastian's Bistro menu the other day and each item looks better than the other!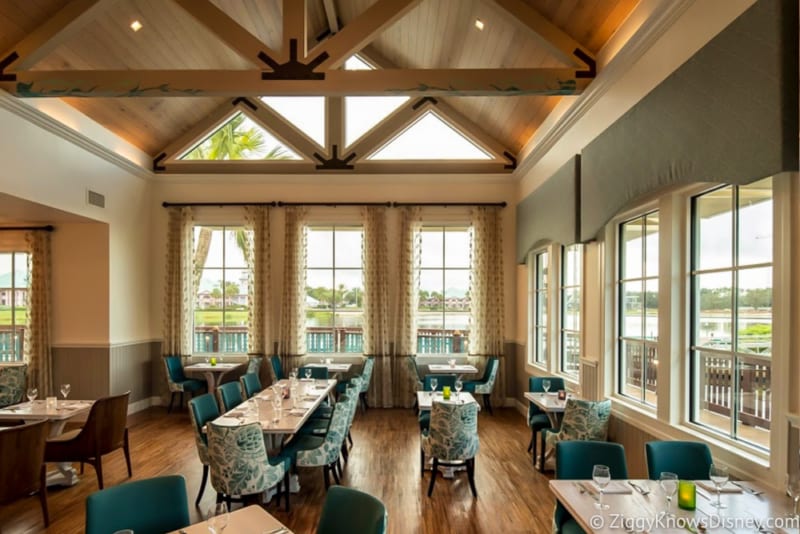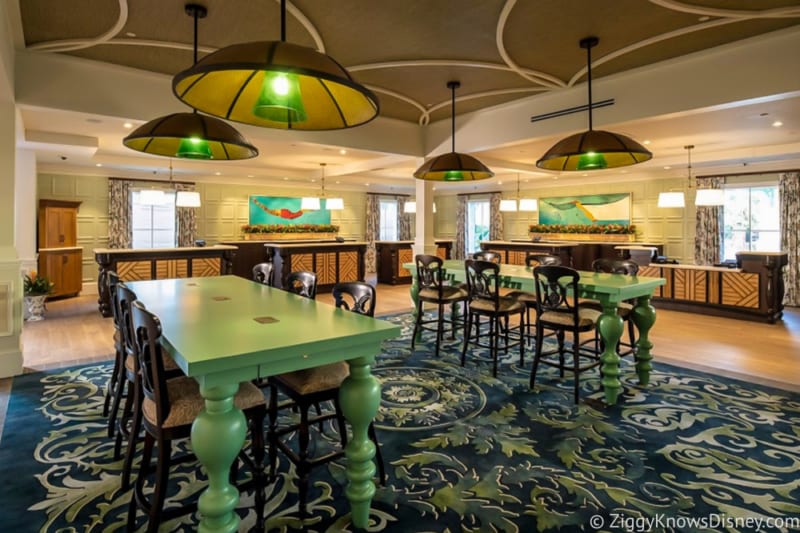 You can try anything from Steaks to Seafood, Salads, Burgers, again all prepared with a Caribbean flare! Some choices include:
Skirt steak chimichurri with crispy yuca
Citrus-stuffed sustainable whole fish with turmeric brown rice and cilantro-lime vinaigrette
Sauted shrimp and tamales with roasted peppers and salsa verde
Arepa with slow-cooked pork and chili-mango barbecue sauce
Crispy avocado-and-bacon burger with chimichurri and pico de gallo
Banoffee Pie – Banana custard, chocolate ganache and graham cracker tart with caramel sauce
Milemarker Zero – Iced key lime pops with sea salt and tropical sauce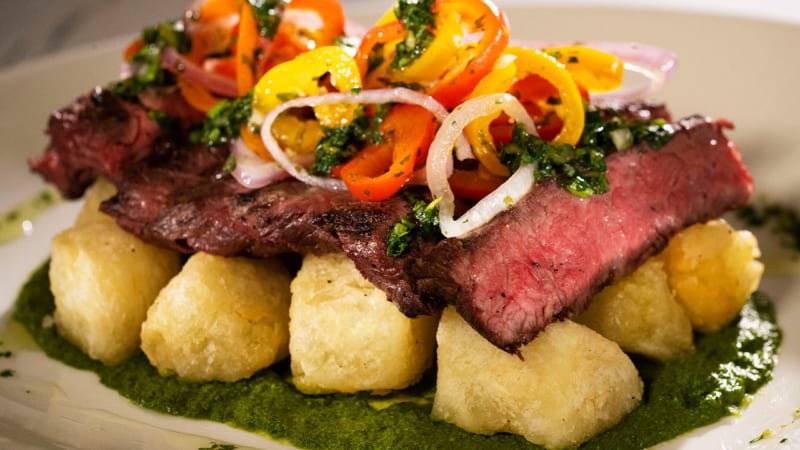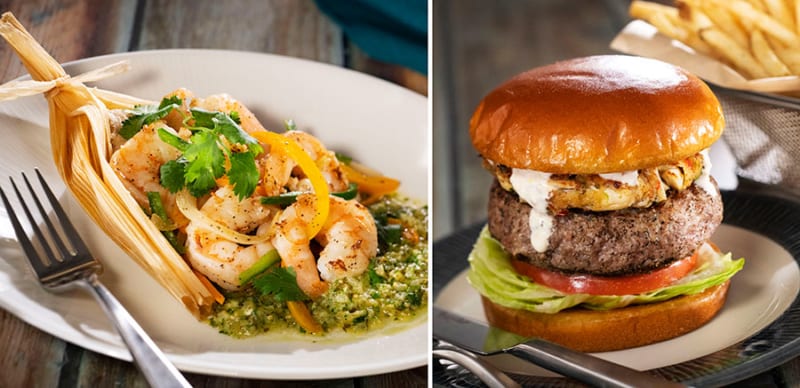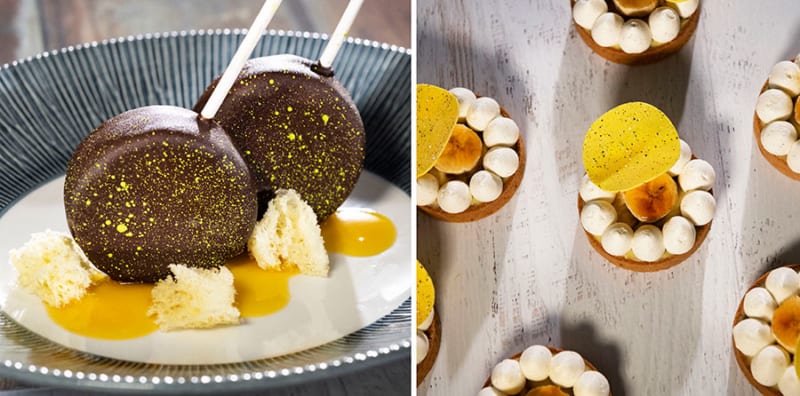 Banana Cabana Pool Bar:
The good news is that Sebastian's Bistro isn't the only new food choice at Disney's Caribbean Beach Resort, you can enjoy a great meal right at by the pool at Banana Cabana Pool Bar. In fact some of the menu from Sebastian's Bistro is available here too! Besides that there are many of specialty cocktails to choose from that use premium spirits like:
Pink Guava Colada with rum, guava pure, pineapple juice and cream of coconut.
Kraken Punch mixes black spiced rum with blood orange sour and pomegranate and orange juices.
If you feel like a beer instead enjoy a variety of craft and traditional beers, as well as premium white and red wines. Non-alcoholic specialty drinks feature fruit juices and tropical flavors, including the Tropical Paradise, which blends pineapple, coconut, cinnamon and lime, dusted with nutmeg.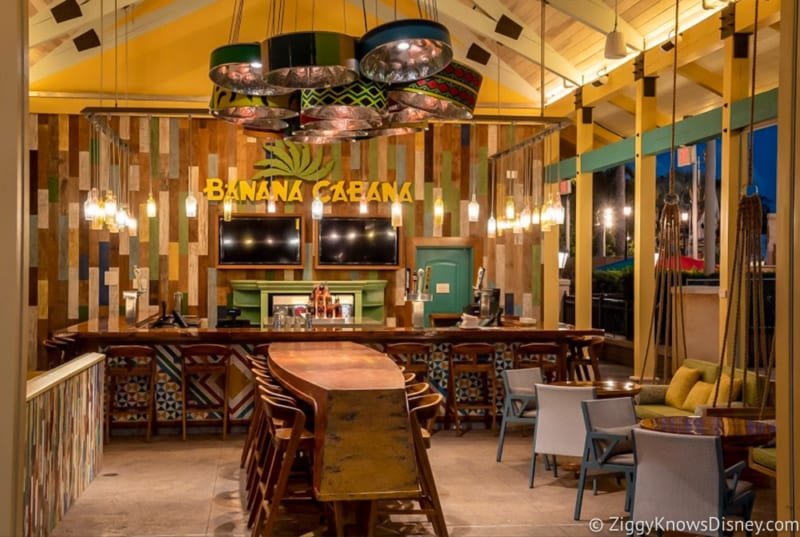 Centertown Market:
Lastly if you are looking for a a quick meal you can head over to the Centertown Market which includes a whole new fast-casual restaurant. The structure itself is really well designed and makes you feel like you are in an indoor island street market. There's a huge palapa-like structure in the middle with a Caribbean thatched roof design.
There are lots of latin and Caribbean-based food options to choose from including: made-to-order bowls, guests choose their base, protein and sauce, available for both breakfast and dinner. Since this format has become so popular over at Satu'li Canteen in Disney's Animal Kingdom, you can see Disney continues rolling out similar options.
Other options include: farm-to-table salads, Sicilian-style pizza and a variety of sandwiches and burgers, as well as a selection of sweet treats!
For younger guests or those young-at-heart they can get Pirate Mickey waffles and French toast for breakfast, and chicken breast nuggets, tacos and grilled cheese for dinner. There's also an egg popper a hard-boiled egg pop with green pirate juice, roasted pineapple and bacon.
To drink guests can enjoy one of the Coca-Cola freestyle machines, freshly brewed coffee, a selection of teas. And for those looking for alcoholic drinks you can get draft beer and single-serve wine and cocktails.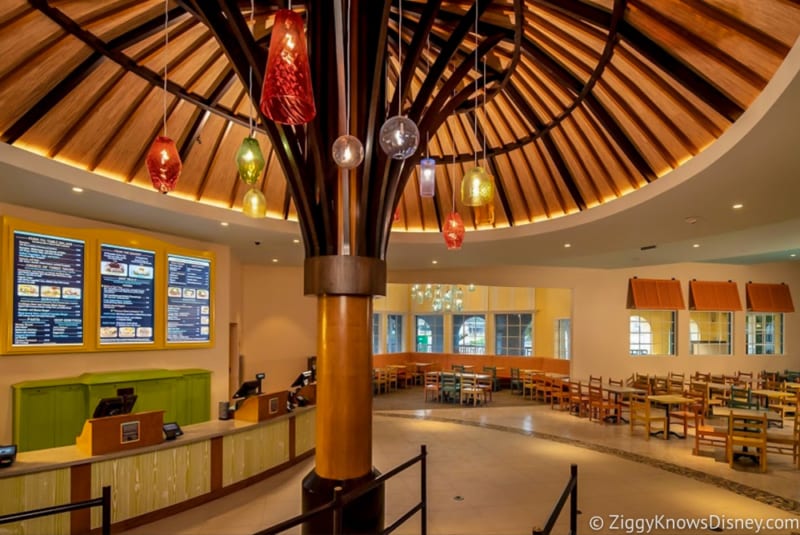 Overall I think Disney did a fabulous job with the Old Port Royale renovation and it's a big improvement for Disney's Caribbean Beach Resort. Let us know your impressions once you get over there to try everything out…
Your Thoughts:
I want to know what you think about Disney's Caribbean Beach Resort renovation to Old Port Royale, Sebastian's Bistro, Banana Cabana and Centertown Market…
Do you like the renovation?
Which is your favorite addition?
Let us know in the comments section below!
If you enjoyed this article, as always I appreciate it if you'd share it with others via social media. I work hard at making this website into a useful resource for you and your family to plan your visit to the Disney Parks and I hope it can help you! Thanks 🙂
Photo Source: Disney
Need Help Planning Your Disney Vacation? Show You the World Travel is Here to Help!
Just fill out the form below and someone will contact you for all your Disney Vacation Planning Needs….