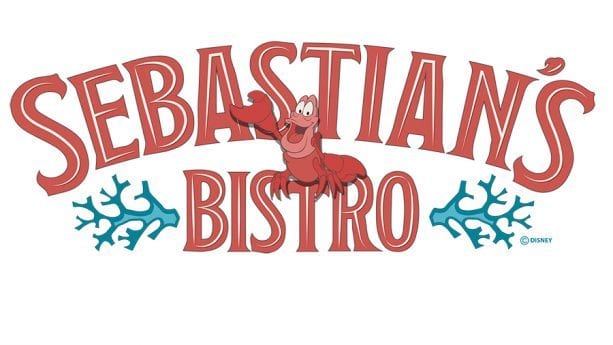 Disney's Caribbean Beach Resort has been undergoing construction work throughout the resort for more than a year now and part of the project is replacing the old table service restaurant Shutters. Now Disney has given us more information on this change and we're happy to tell you that Sebastian's Bistro is replacing Shutters and coming to Disney's Caribbean Beach Resort!
Looking at the concept art you can see the name Sebastian's Bistro right on the outside of the building: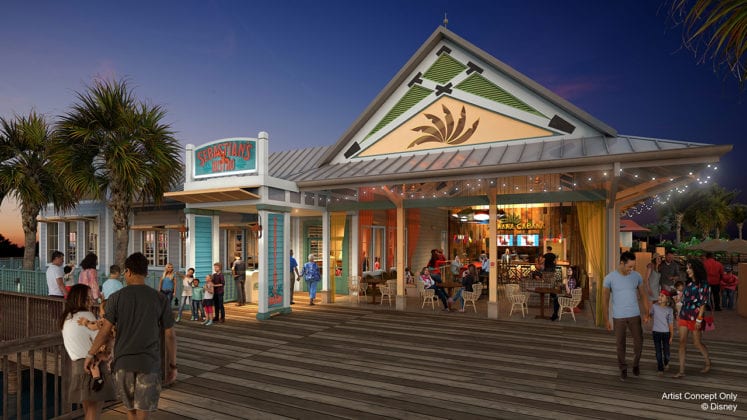 There is going to be both indoor and outdoor seating, which the fact that it's going to be located right down by the water will give Sabastian's Bistro a great nighttime environment and amazing views. I love the look of those lights strung out around the building!
The entire menu is getting re-done and will concentrate on bold and bright flavors of Latin and Caribbean cuisine and use fresh ingredients for every dish.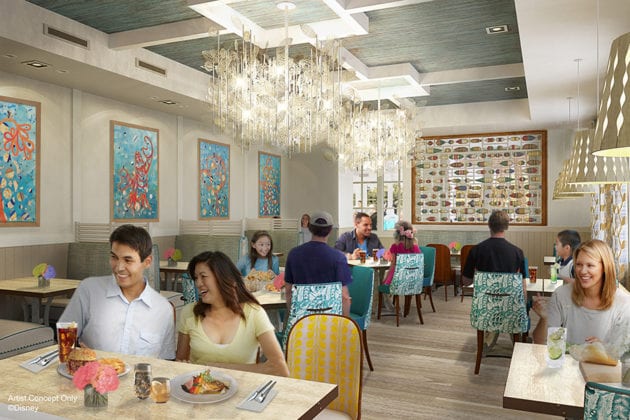 The environment is going to also have a fun vibe with lots of bright colors from the Caribbean. It will be a family friendly atmosphere and designed like a tropical home in the Caribbean. Why can I already hear the music from "Under the Sea" playing in my head?? ?
I think this is a good change as Shutters was universally recognized as one of the worst table service restaurants in Walt Disney World, so changing the name to Sebastian's Bistro is a good move that gives the restaurant a fresh new start.
We also got a look at the new Centertown Market coming to the Caribbean Beach Resort: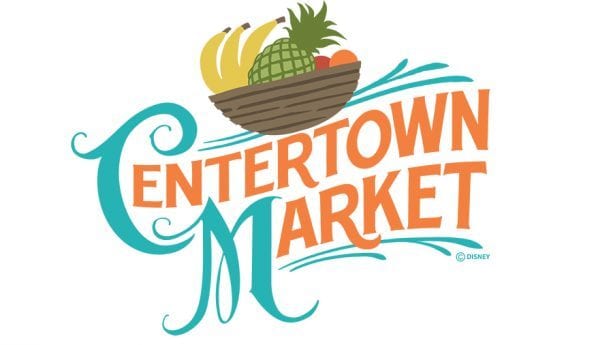 For guests not wanting a table service meal, they can head down to the Centertown Market which will have a variety of quick service options in a tropical street market environment. When you walk in you'll see a large palapa-like structure with glowing bottles hanging from it. Each quick service location will feature the typical shutters and colors you'd expect to find in the Caribbean, along with unique seating areas. There will also be a "Grab-and-Go area where you can just grab something quick and run.
Sure beats the pop-up tent currently in place doesn't it!??! ?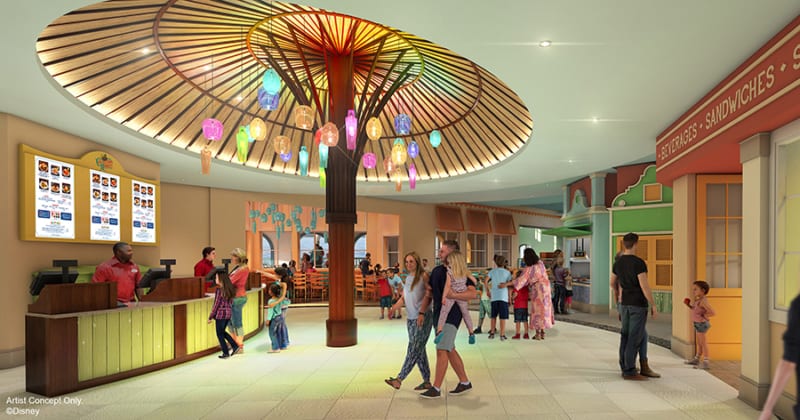 Overall the transformation of the Caribbean Beach Resort's food options with Sebastian's Bistro and Centertown Market looks amazing, and I can't wait to get over there and try them out!
No word yet for the openings of Sebastian's Bistro or Centertown Market, it should be a few months still. We'll let you know as soon as we have word!
Your Thoughts:
I want to know what you think about Sebastian's Bistro replacing Shutters at Disney's Caribbean Beach Resort…
What do you think about the design and look of Sabastian's Bistro?
What kind of menu options do you want to see?
Let us know in the comments section below!
If you enjoyed this article, as always I appreciate it if you'd share it with others via social media. I work hard at making this website into a useful resource for you and your family to plan your visit to the Disney Parks and I hope it can help you! Thanks 🙂