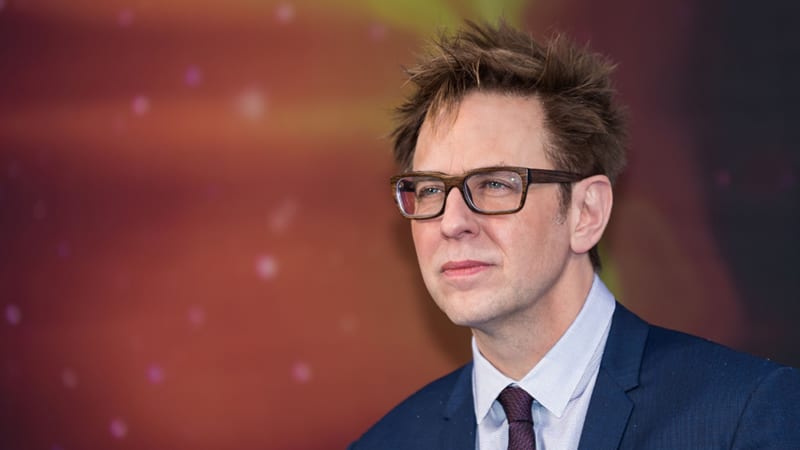 Despite rumors that Disney could potentially bring him back, Variety is reporting that Disney's decision to fire James Gunn is now final. Gunn had a meeting with Disney studio chairman Alan Horn recently in which Horn told him Disney was not changing its mind.
Gunn was fired from Disney and Marvel Studios after some controversial tweets that were brought to light a few weeks ago. Even though they were dating back to as much as 8 years ago, the controversy surrounding the Guardians of the Galaxy director was too strong and Disney made the decision to fire him.
Fans of the Guardians of the Galaxy franchise and the cast of the movies themselves were upset about this decision and backed Gunn with messages of support on social media. The actors of the franchise even wrote a letter together in support of their former director including Chris Pratt and Zoe Saldana. Dave Bautista even Bautista threatened to quit Guardians Vol. 3 if Disney were to move forward with a script other than the one written by Gunn.
Kevin Feige was out of town and not able to attend this meeting with Alan Horn and Gunn, but it was reportedly more a courtesy meeting giving each side a chance to clear the air instead of trying to find a way to bring him back. There were also rumors that Feige was pushing to bring Gunn back to Marvel, but he will stand by Disney's decision.
While Gunn's comments were not on the same level as what John Lasseter did (words vs actions) one factor in his firing was the fact that Disney is in the middle of finalizing this deal with Fox. Word is that they don't want to have any stumbling block that could potentially screw up this deal with regulators, and couldn't take a chance in keeping Gunn on.
Since we know a whole Guardians of the Galaxy themed coaster is coming to Epcot, it's certainly a franchise that's important in the eyes of Disney and ones they plan on keeping in the forefront for the foreseeable future. I don't expect any of the Guardians of the Galaxy cast to walk off Guardians Vol 3, but it could affect who makes it through the 3rd installment and continues on in the franchise. Marvel Studios meanwhile will continue its search for a new Guardians go the Galaxy Vol 3 director and someone to carry this highly successful franchise into the future.
Supposedly Disney is still going to use Gunn's script which was already finished before his firing, though the next director might need to make some slight changes. There's no word yet if production of Guardians Vol 3 is going to be delayed from this incident or the Guardians of the Galaxy roller coaster which is supposed to use scenes from the Guardians Vol 3 movie set in the attraction.
Stay tuned for more info….
Your Thoughts:
I want to know what you think about Disney staying with its decision to fire James Gunn…
Did Disney make the right choice?
Who should Disney get to replace him?
Let us know in the comments section below!
If you enjoyed this article, as always I appreciate it if you'd share it with others via social media. I work hard at making this website into a useful resource for you and your family to plan your visit to the Disney Parks and I hope it can help you! Thanks 🙂
News Source: Variety