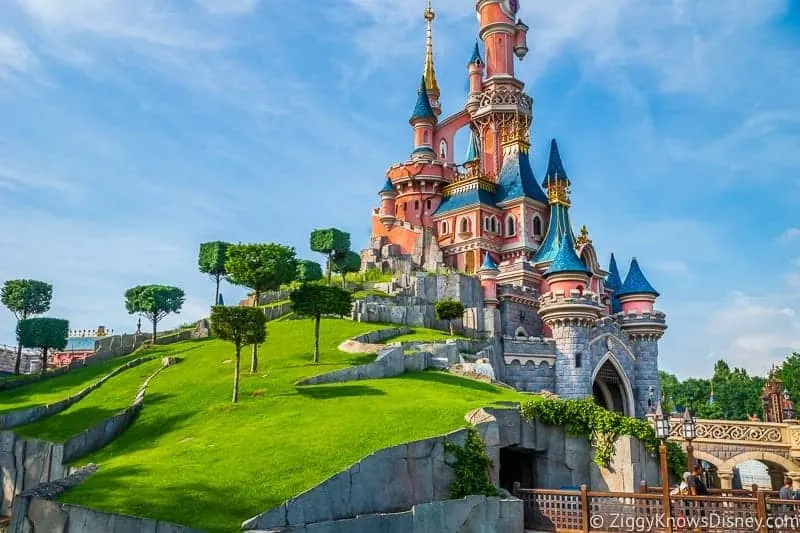 According to The Telegraph, The Walt Disney Company is expecting the Disneyland Paris Resort to double in capacity by 2030 and potentially open a 3rd theme park by 2025 in Europe's most popular theme park destination.
Right now Disney owns a 77-acre piece of land that the Disneyland Paris Resort is on (that's 1/5 the size of Paris!!), with 2 theme parks and 5,800 rooms on site. Only half of the land is developed currently and what they are planning is going to dramatically change the resort.
Right now Disneyland Paris is in the middle of a huge expansion with $2+ Billion being poured into the resort. New themed lands based on Marvel, Frozen and a Star Wars Land are all coming to Walt Disney Studios Park and should be ready by 2023. Expect about 6-7 new attractions from this expansion, dining and shopping. The expansion will create 1,000 direct jobs in entertainment, support, management, etc.
Disneyland Paris plans to go from 5,800 rooms to over 14,700 by 2030, which indicates massive growth predicted. One of those hotels is The Art of Marvel Hotel which should be ready in the next couple years.
Robert A. Iger, chairman and chief executive officer of The Walt Disney Company, said: "The expansion will add even more of our beloved characters and unparalleled storytelling to create new lands, attractions and entertainment."
But Disney isn't stopping with the massive expansion currently underway, a consultation report from Disney said that they want to "[double] theme park visitor capacity by opening new attractions in the two existing parks and possibly building a third theme park."
For those of you who know the history of the Disneyland Paris Resort, there was always a third theme park planned as part of a future expansion, but it was already supposed to be built by now. However Disneyland Paris (Euro Disney) has been plagued with financial troubles since its opening because of taking on too much debt, and scrapped that idea long ago.
Disney since then bought-out its partners in the resort in 2017, now has full control of the site and with this news that a 3rd resort is expected in the next 10 years, it seems as though that the financial ship has straightened out with a bright outlook for the future. No word yet on what this 3rd theme park could be, but it's certainly an exciting proposition that we will hear more about in the coming years.
Your Thoughts:
I want to know what you think about Disneyland Paris doubling in size and adding a third theme park…
Is it a good idea to add a third theme park?
Which part of the expansion are you most excited for?
Let us know in the comments section below!
If you enjoyed this article, as always I appreciate it if you'd share it with others via social media. I work hard at making this website into a useful resource for you and your family to plan your visit to the Disney Parks and I hope it can help you! Thanks 🙂