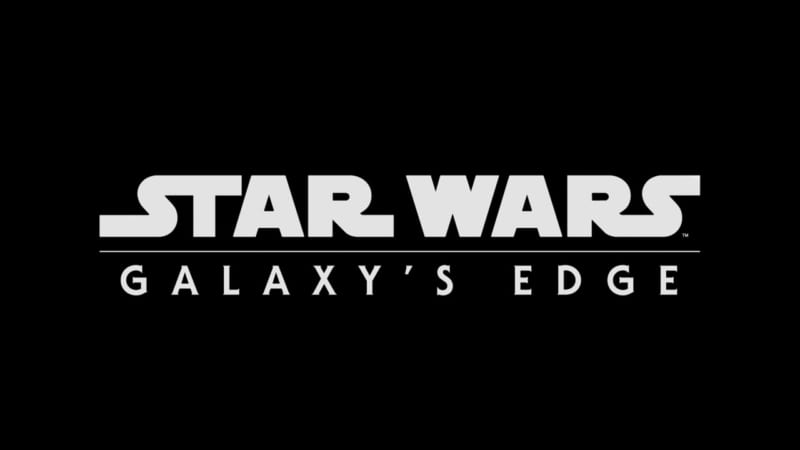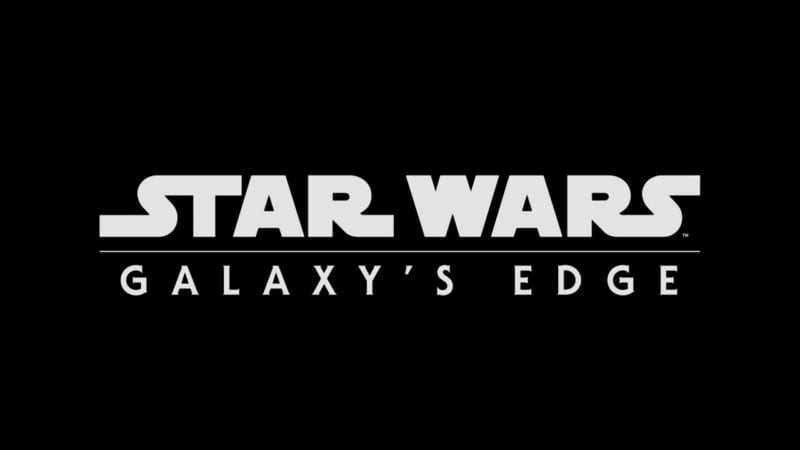 It's no doubt that the biggest question on the minds of the theme park industry is: When is Star Wars Galaxy's Edge opening up? Today Disney gave us more information on that as they announced the Star Wars Galaxy's Edge opening seasons for both Disneyland and Walt Disney World.
Galaxy's Edge in Disneyland is opening in Summer 2019 and in Disney's Hollywood Studios in Walt Disney World, Late Fall 2019. These dates are about the same as what we've been hearing from sources for sometime. Disney had already announced that Star Wars Galaxy's Edge would be open before the next D23 Expo which is on August 23-25, so we knew it would be open before then.
Now after this announcement I think we'll see Galaxy's Edge open sometime in Late June-July. They can't open it too close to D23 Expo because with the whole world there and watching closely that weekend, they need to have all the bugs worked out of it first. June/July would give them time to do that.
As for the Disney World version in Hollywood Studios, this could be a tricky situation. At one point in the construction of Galaxy's Edge they were 6 months behind the Disneyland version. Now they've closed the gap and I've heard as little as 3 months difference.
However it must be a bit more than that because let's say the Disneyland Galaxy's Edge opens in July, 3 months for DHS would put the opening in October. Disney specifically mentioned "Late" Fall, which is not October. I guess if we look at the literal Fall season it runs from about Sept 21 – Dec 21. Therefore, Late Fall sounds like late November/December which we said months ago could be a strong possibility.
I think this could be a potential nightmare as that means heading into the absolute busiest time of the year and trying to opening the most anticipated new theme park land perhaps of all-time. If you thought Galaxy's Edge was going to be full for a normal opening, just wait if it happens on Thanksgiving or Christmas week!
The only good solution if we're talking Nov or Dec could potentially be the week right after December when crowds traditionally die down. That would actually make much more sense even financially for Disney as the holiday weeks are already going to be packed, and a Star Wars Galaxy's Edge opening during a slower week could keep the parks totally filled for months. That means the slower months of January and February are going to be packed too.
Here is a new video that Disney released showing a preview of Star Wars Galaxy's Edge:
I guess we're going to have record crowds any time of year but it's important that Disney gets it all right and doesn't rush Galaxy's Edge, even though I would have preferred seeing it come to Walt Disney World in September/October to get enough time to work out the bugs before the holiday season. I'm sure we'll hear more during Star Wars Galactic Nights coming up later this week. We'll keep you updated as soon as we hear more.
Check out our latest Star Wars Galaxy's Edge construction update for May 2018 where you can see just exactly how far they are with the construction of this new land!
Your Thoughts:
I want to know what you think about the announced Star Wars Galaxy's Edge Opening Seasons.
Which Galaxy's Edge are you going to visit first? Disneyland or Walt Disney World?
When are you planning on going?
Let us know in the comments section below!
If you enjoyed this article, as always I appreciate it if you'd share it with others via social media. I work hard at making this website into a useful resource for you and your family to plan your visit to the Disney Parks and I hope it can help you! Thanks 🙂
News Source: Disney Parks Blog