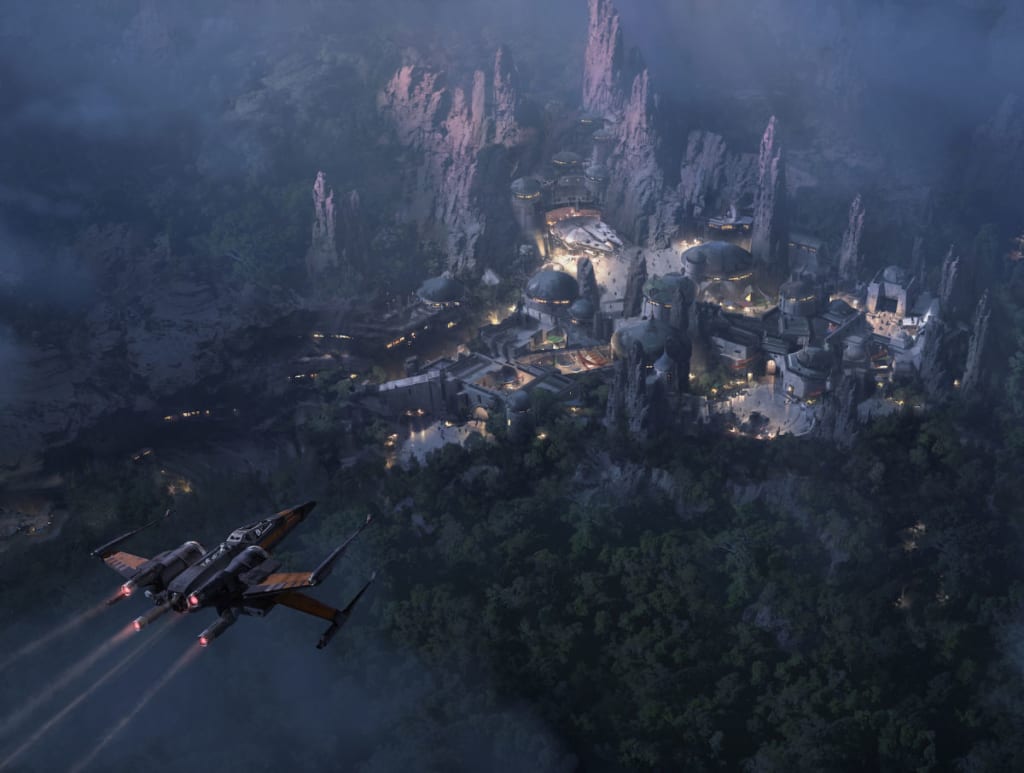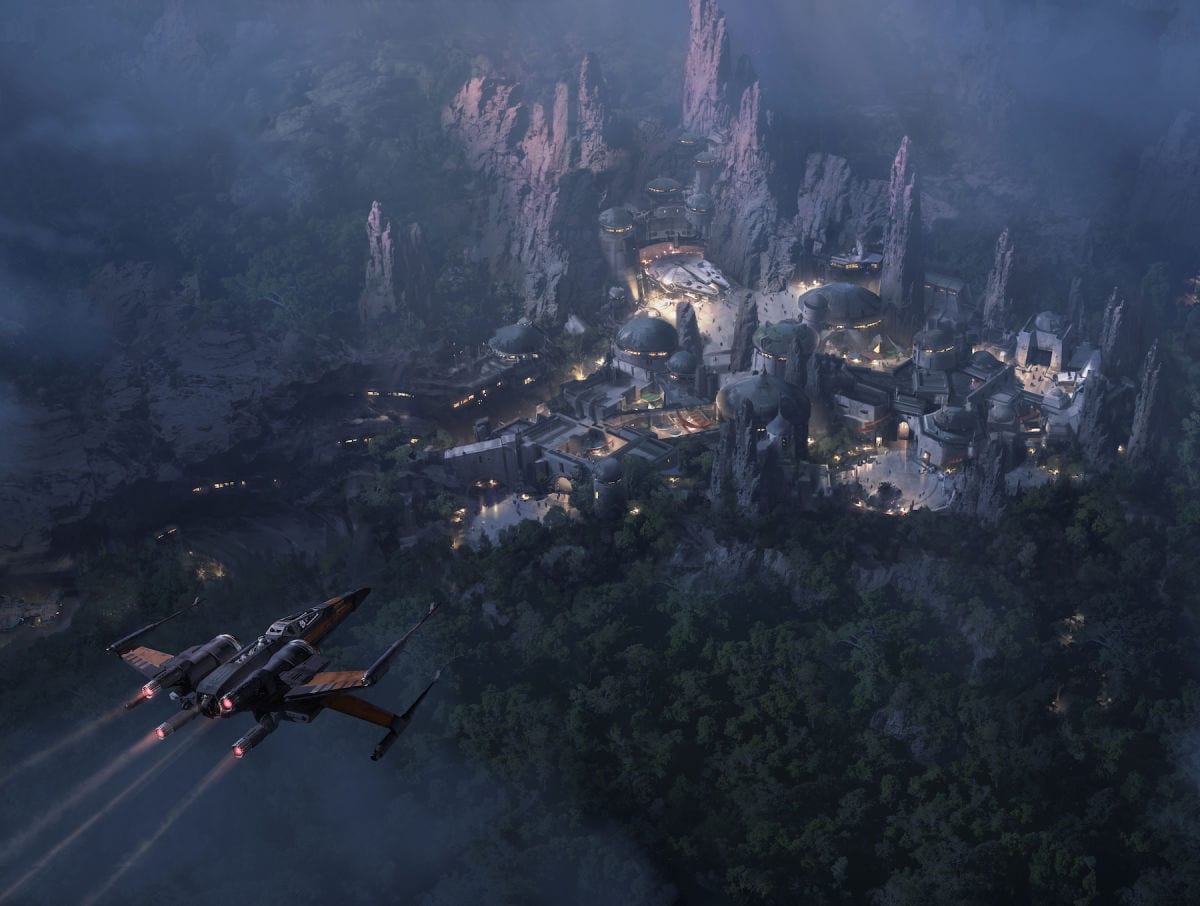 Ever since we've been seeing the construction permits for Star Wars Galaxy's Edge in Disney's Hollywood Studios, they've all had expiration dates on them for September 26, 2019, including some more permits that were submitted this past week which suggested a possible September 2019 opening. Things have been going smooth over at Hollywood Studios from what the eye can see with lots of progress and tons of steel moving skyward in our last Galaxy's Edge construction report. However today new permits were made public that could possibly mean Star Wars Galaxy's Edge opening for Christmas 2019.
UPDATE: Disney just announced the Star Wars Galaxy's Edge Opening Dates will be: Disneyland – May 31 2019; Walt Disney World – August 29, 2019.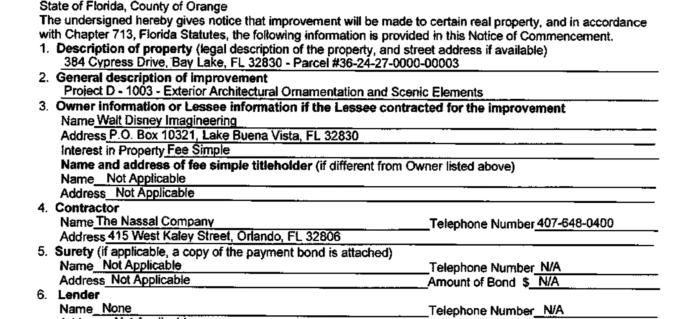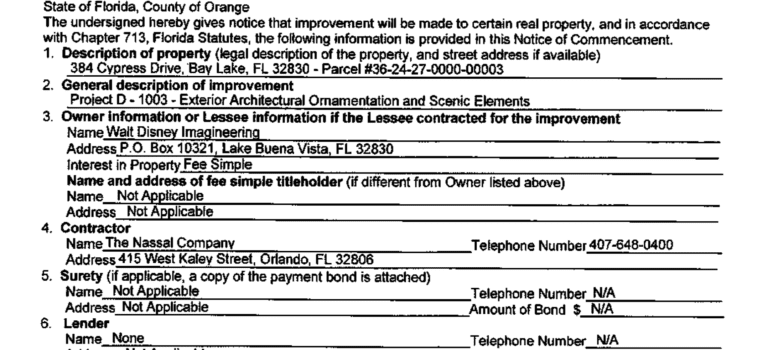 ORIGINAL STORY: The code-name for Star Wars Galaxy's Edge is Project D, and you can see on the above permits that the Exterior Architectural Ornamentation and Scenic Elements are listed in this new permit. This would be the last phase of the project as landscaping or exterior touches on the buildings would be right before opening.
However looking down at the expiration date on this construction permit, you see the date is no longer September 26, but December 26, 2019! Does this mean a change in the expected opening date?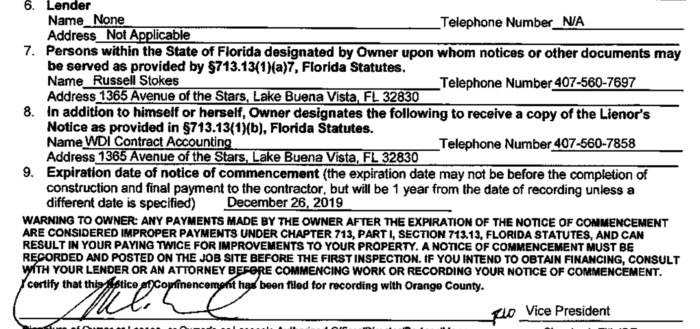 Disney hasn't officially named any opening date yet for Star Wars Galaxy's Edge but most were thinking late Summer or September as probably. Even this week I've heard some say as early as July for the Walt Disney World version and May for the Disneyland version. However with these latest permits that sounds out of the question. Even if Christmas-time won't be the opening, Disney has at least until that time with these permits, and it would be strange them asking for dates that late if they didn't think it could go that long.
This of course could be just a misprint, but I find that hard to believe. It's also possible that Disney will have the project done before December so they are just covering their bases in case they don't finish in time. This would hardly be the first time a Disney Parks construction project had a delay, as Disney is notorious for that.
Again anything is speculation at this point and only rumors, but it is noteworthy that the expiration date on the permits has changed. If I'm planning a trip specifically to go to Galaxy's Edge and I don't go to Walt Disney World very often, I'd be very cautious about planning it too early in the Summer or Fall at this point. It will be interesting to see the next ones and if the December date continues in the future…
Your Thoughts:
I want to know what you think about a possibly Star Wars Galaxy's Edge Opening Christmas 2019. When are you planning to book your trip to see Star Wars Galaxy's Edge? Let us know in the comments section below!
If you enjoyed this article, as always I appreciate it if you'd share it with others via social media. I work hard at making this website into a useful resource for you and your family to plan your visit to Walt Disney World, and I hope it can help you! Thanks 🙂
News Credit: Orange County Comptroller