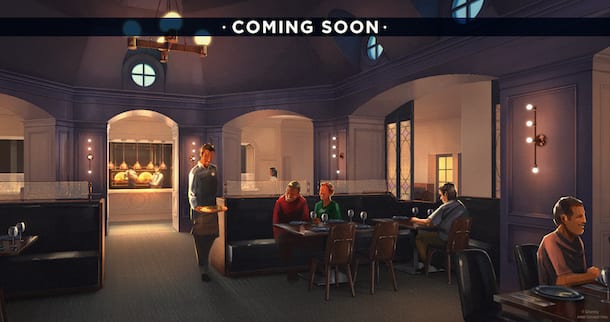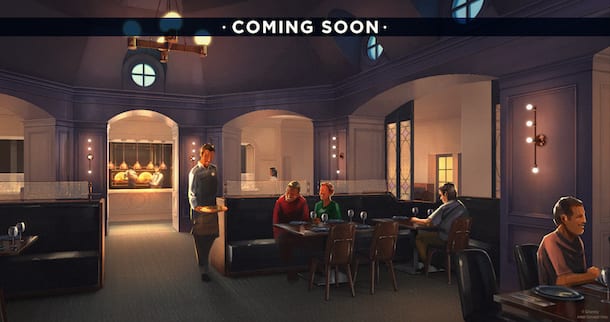 A couple months back we got a sneak peak at the New Ale & Compass restaurant which is replacing the old Captain's Grille over at Disney's Yacht Club. Now today Disney has put the Ale & Compass Menu online and you can see all the new options they will have once they open.
The restaurant will be serving Breakfast, Lunch and Dinner. At first look it seems like New England inspired food, with a little bit of a creative twist maybe.
Breakfast:
There are some good looking items here to me: Breakfast "Pie", Salted Caramel-Apple French Toast and Skirt Steak Sandwich all sound great!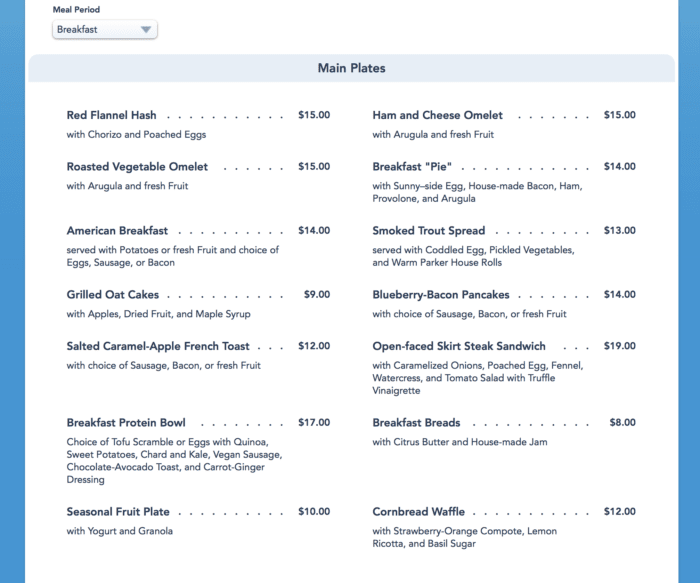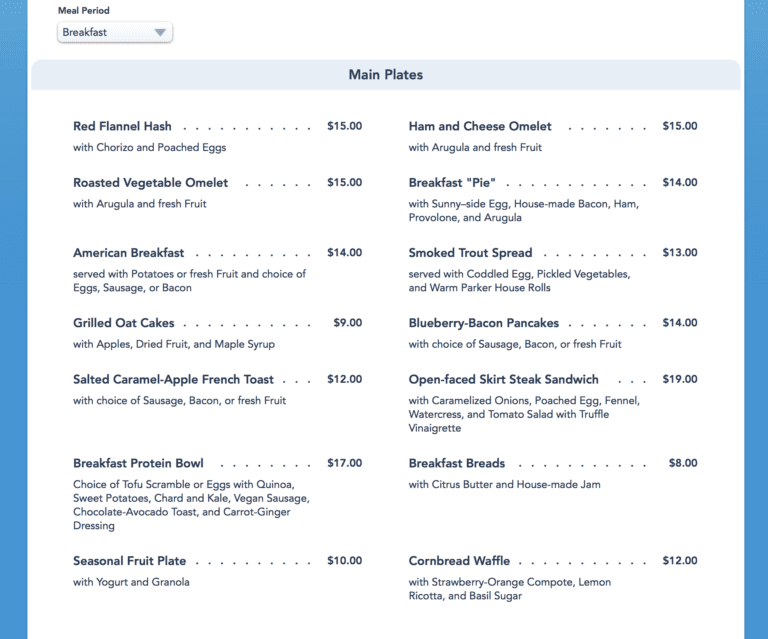 There are a bunch of non-alcoholic and alcoholic beverages to choose from for Breakfast: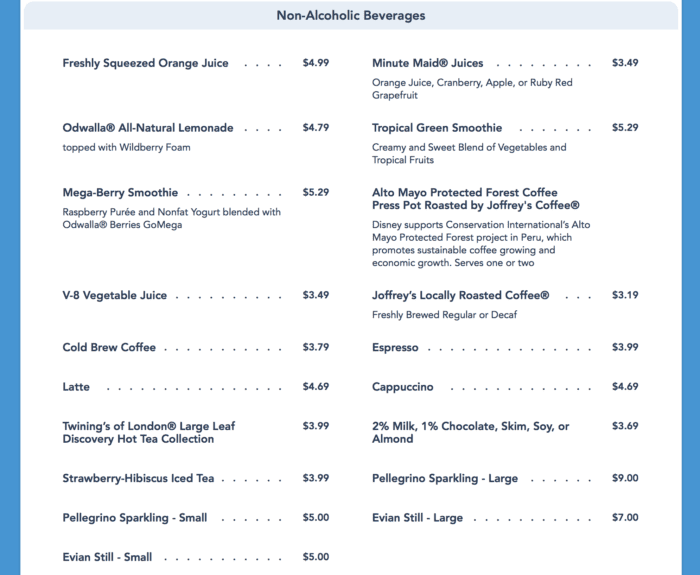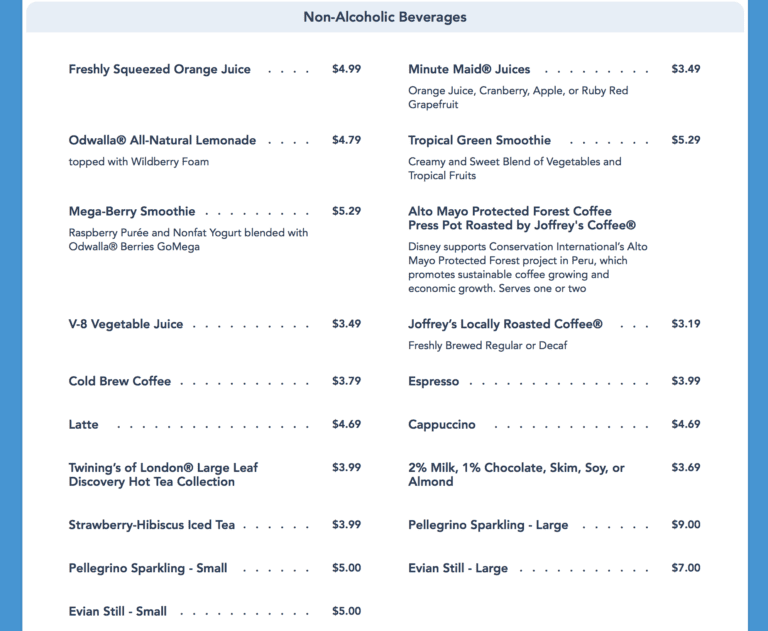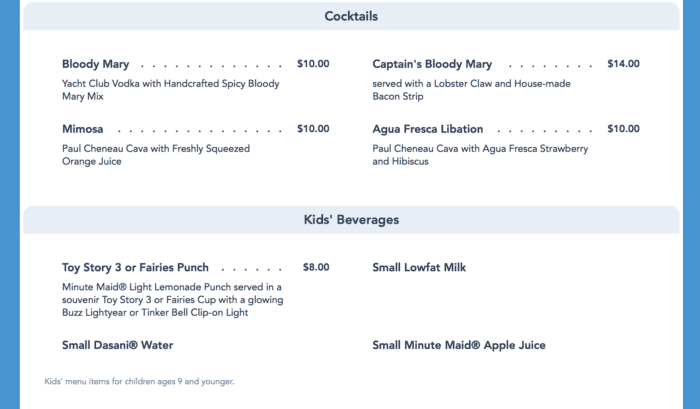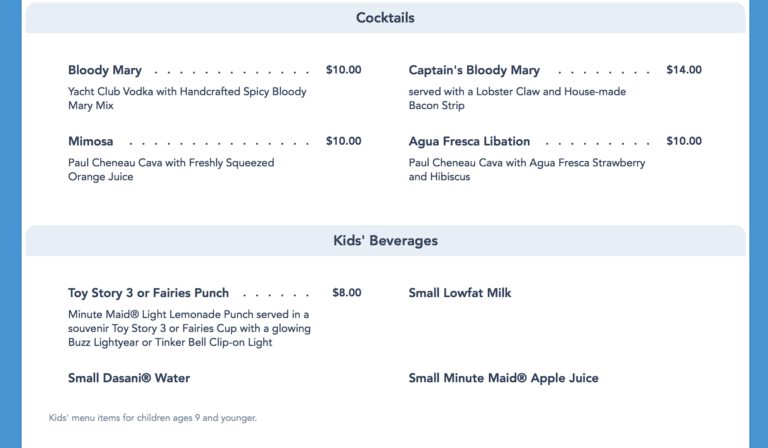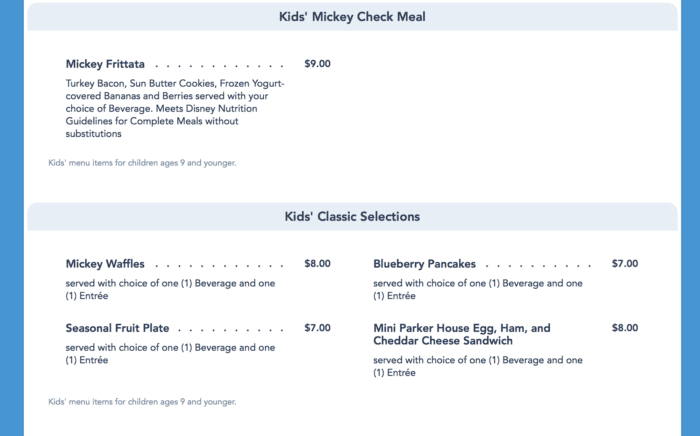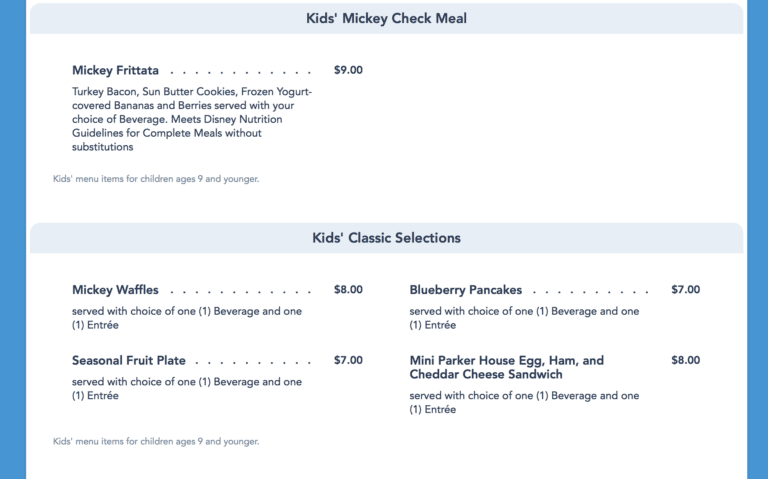 Lunch Menu: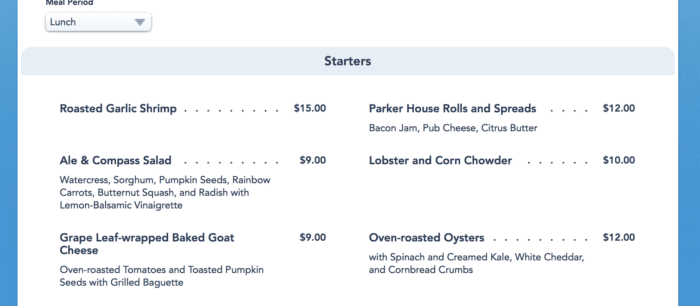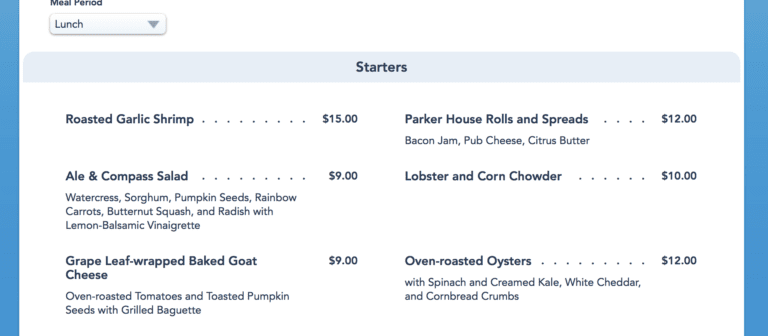 Main Plates Lunch:
They also have a great looking Lunch and Dinner menus, with the main difference being different Main Plates at lunchtime, more sandwiches like Lobster Roll, Turkey Sandwich and Burgers: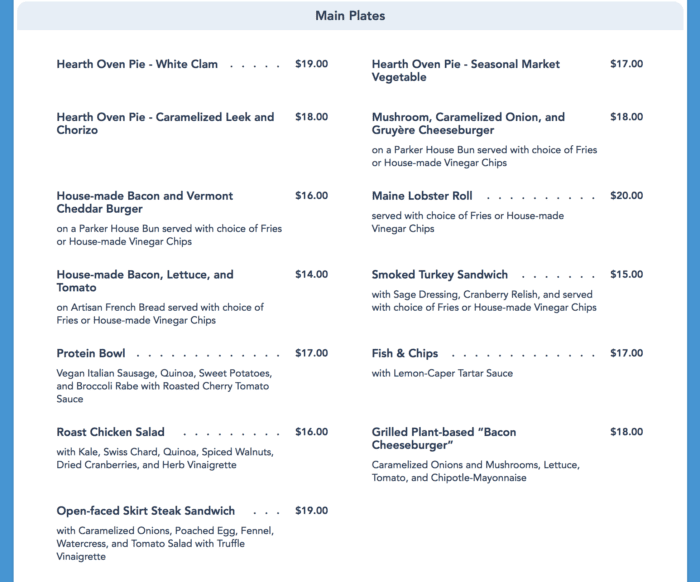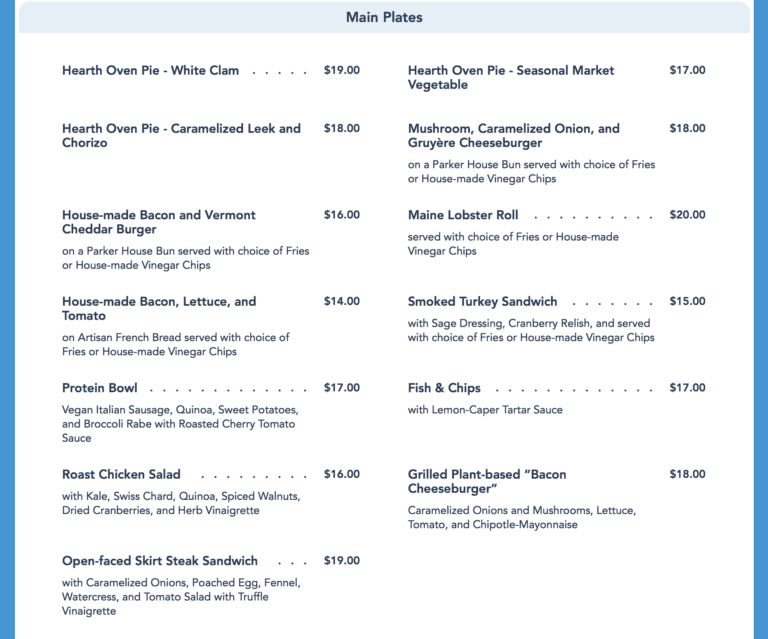 Main Plates Dinner:
For Dinner there are Short Ribs, Four Cheese Ravioli, 2 Fish dishes not on the Lunch menu, Pork Chops, T-Bone, a Clambake and Chicken and Waffles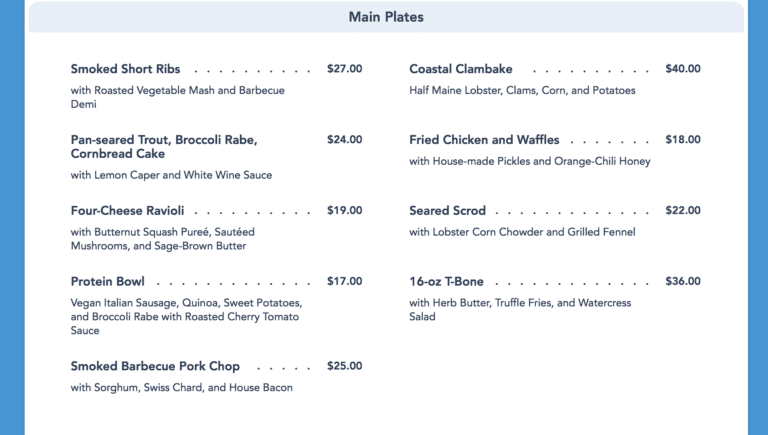 Gonna have to try that Lemon Curd and Apple Pie!!!


There's a pretty decent-sized Kids' Menu too: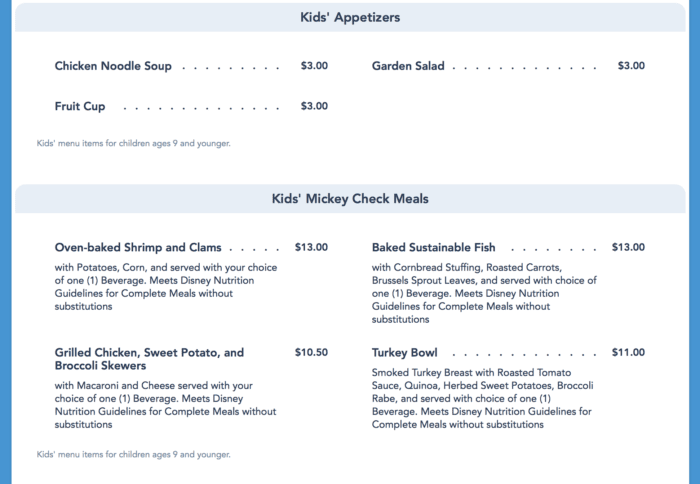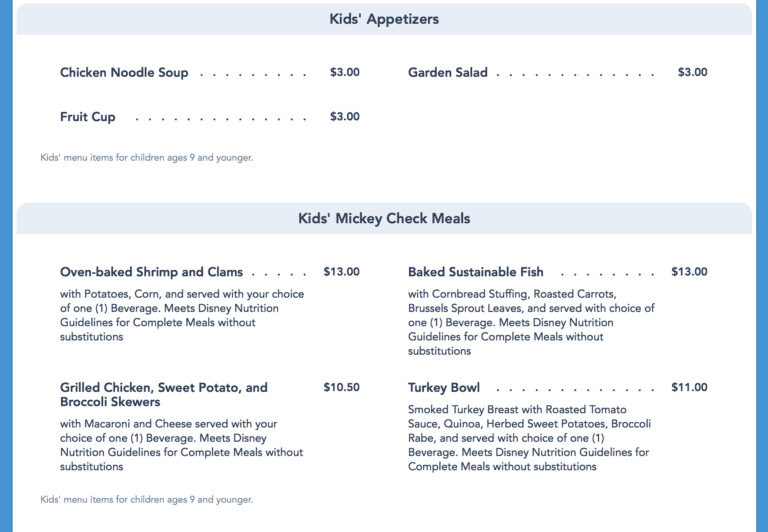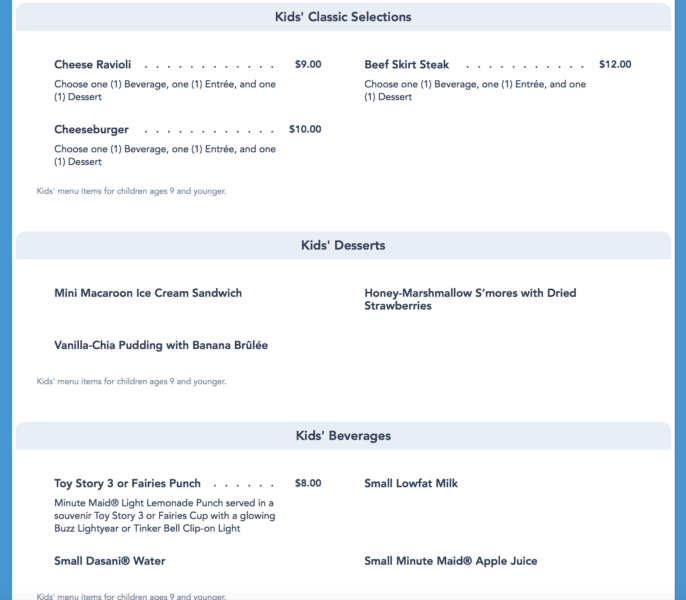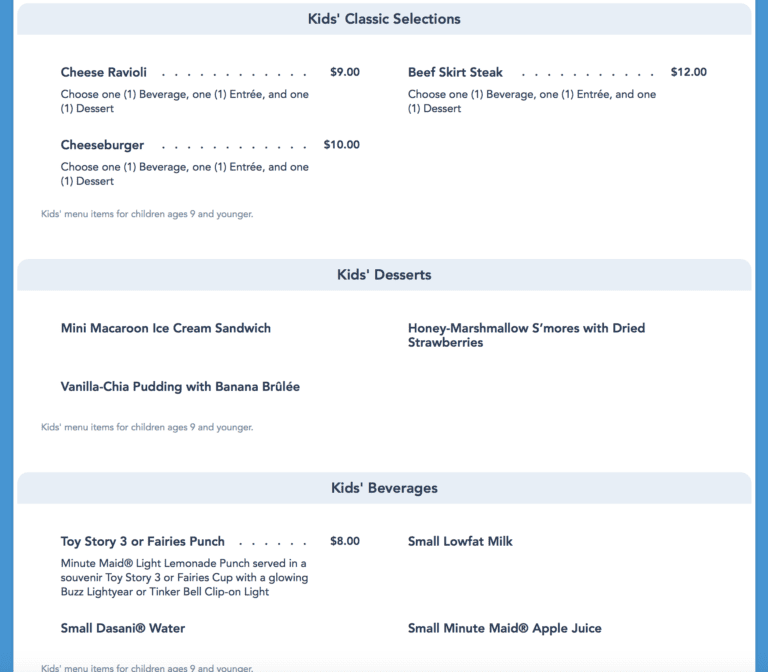 There are dozens and dozens of wines and beers too which I didn't post, so you're sure to find something you like to drink.
The Ale & Compass Menu looks like New England comfort food and definitely appealing. There are a bunch of things on that list I'm gonna have to try for sure! What about you?
You only have to wait about another month to find out because Ale & Compass is opening up on November 26, 2017.
Your Thoughts:
I want to know what you think about the Ale & Compass Menu. Do you like it? What's your favorite thing on the menu? What changes would you like to see made? Let us know in the comments section below!
If you enjoyed this article, as always I appreciate it if you'd share it with others via social media. I work hard at making this website into a useful resource for you and your family to plan your visit to Walt Disney World, and I hope it can help you! Thanks 🙂
Meet the Author of Ziggy Knows Disney!
My name is Ziggy and I love Disney, everything Disney! I grew up on Disney and it has and continues to be a huge part of my life. I started young when my parents took me to Disney World when I was 18 months old. Little did they know that would be the first of an uncountable number of trips we would take. I have so many amazing memories going to Disney with my family and friends and it has been interwoven into my DNA.