2017 has basically come and gone already, and what an incredible year it's been for the Walt Disney Company. Since we are on the verge of a new year I wanted to take a look back upon the Top 10 Disney Stories of 2017. In this article I'm going to concentrate on the stories mainly focused on the Disney Parks, but also some non-park news is included as they have a major impact on the parks and the Disney company as a whole.
I'm ranking these Disney stories in order of the impact they had in the news this year, and their importance to the Disney Parks moving forward. I looked at how many people read the stories, how many social shares they got, the amount of comments and just general buzz around them. I'm splitting them up into 2 articles so here is the first part, The Top 10 Disney Stories of 2017 Part 1 (#6-10):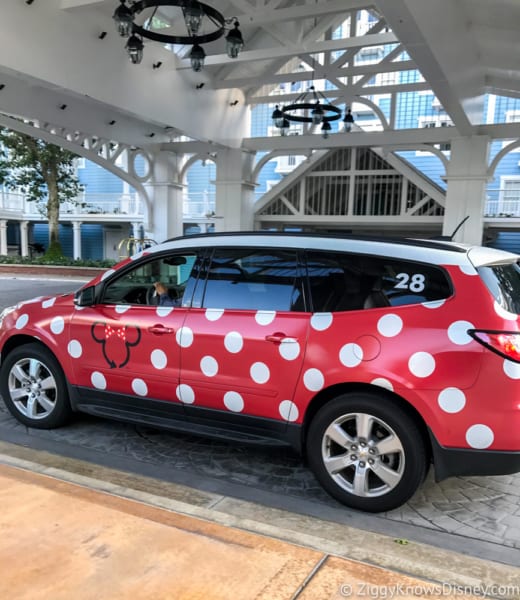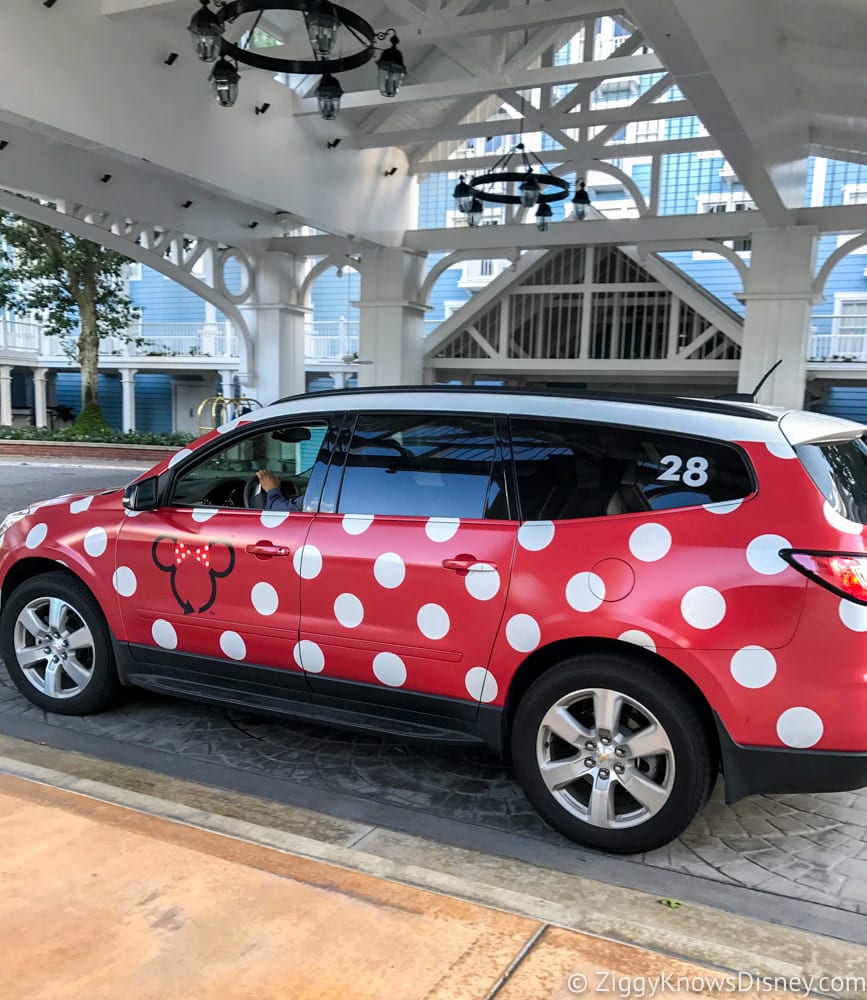 Transportation at Walt Disney World has been a big topic of discussion over the last couple years, and it's been clear because of growing traffic and aging current transportation (here's looking at you monorail) that something had to be done. Disney addressed some of those concerns with the Minnie Vans and the Disney Skyliner.
The Minnie Vans, which are Disney's answer to Uber, have been a big hit with guests so far. Even though they are a little more expensive, they are a hit because of being super cute, and convenient. We found the whole process to order one very simple, and had a great experience taking one. Check out our Disney Minnie Van Review to find out all the positives and negatives about the service and to see if it's right for you!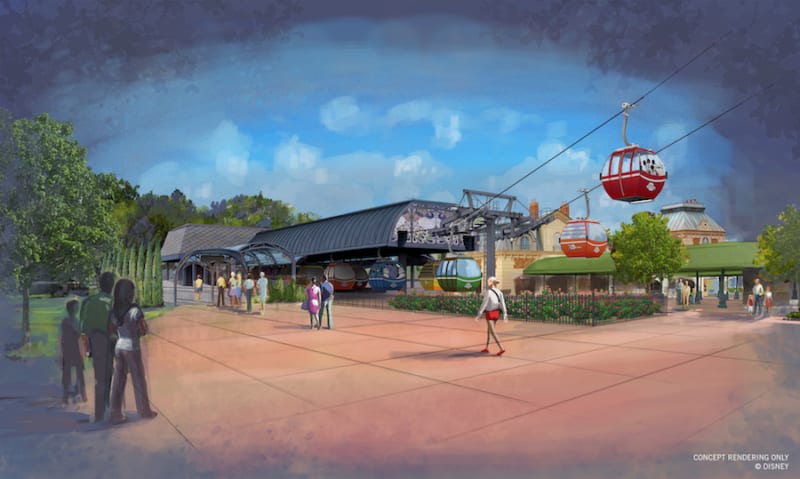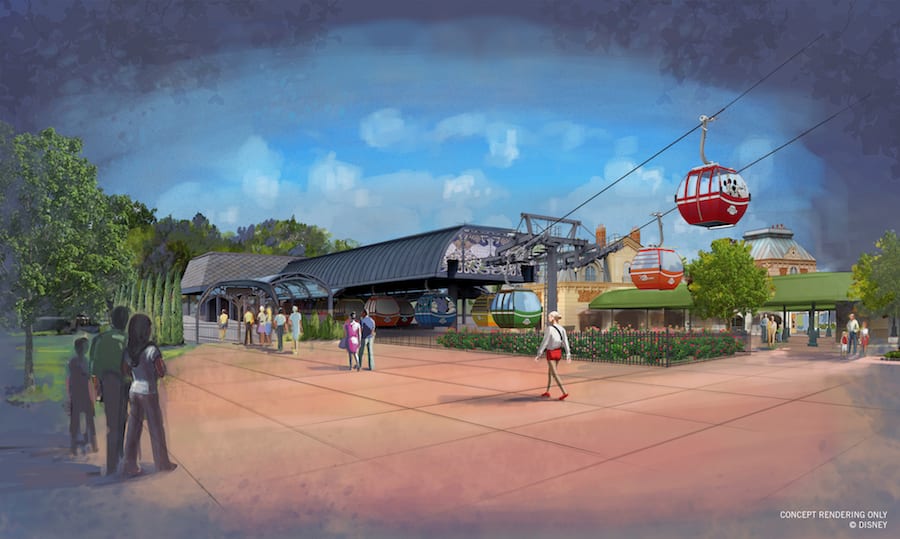 But while the Minnie Vans are adorable, the Disney Skyliner is going to have the overall biggest effect on the way guests get around Walt Disney World. Very similar looking to the old Skyway that was an attraction, the Disney Skyliner will transport guests on a cable car gondola between the Theme Parks (Hollywood Studios and Epcot) and Resorts (Caribbean Beach, Pop Century, Art of Animation and new Riviera Resort). The individual cars will also be decorated with some of your favorite, Disney, Star Wars and Marvel characters too.
By constructing another transportation system linking its theme parks and resorts, this is Disney's answer to keep guests on-site and not let them wander over to any other Orlando-based theme parks. This is going to have a huge effect on Walt Disney World for decades to come. Construction on the Disney Skyliner started in 2017 and is looking like we'll see a 2019 opening date.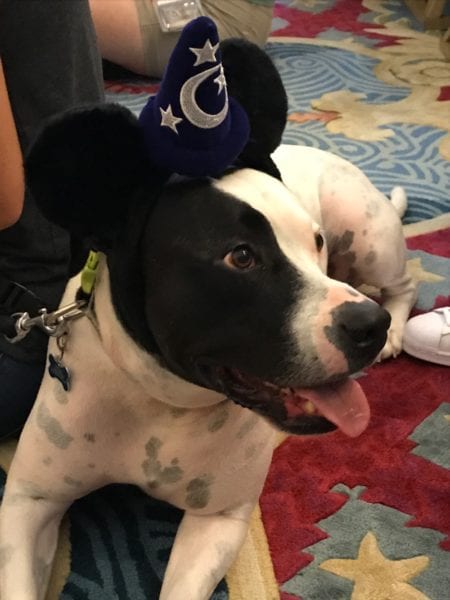 For sure one of the stories that had the Disney community split down the middle was whether letting man's best friend stay at a Walt Disney World hotel was a good idea or not. Announced by Disney back in October, Disney has allowed dogs to stay in the hotel rooms for a charge of $50-75 per night depending on which resort you're staying at.
The resorts allowing dogs at the moment are: Disney's Yacht Club Resort, Disney Port Orleans Resort – Riverside, Disney's Art of Animation Resort and the Cabins at Disney's Fort Wilderness Resort & Campground.
Some guests were livid about the change in policy, citing allergies, noise disturbance and fear of dogs as reasons to not let them stay on-site. Disney though addressed this issue and guests with dogs are supposed to be lodged in specific dog-friendly buildings, so as not to bother others. After hearing such an outcry from the Disney community when the news first came out, wouldn't you know, we haven't heard about it since.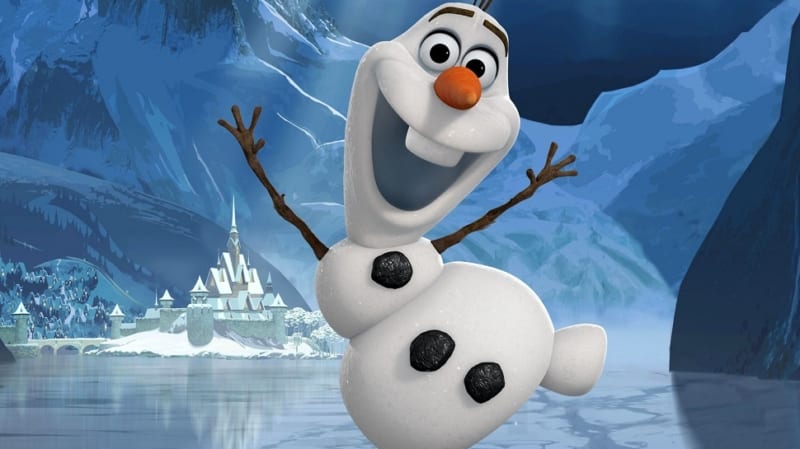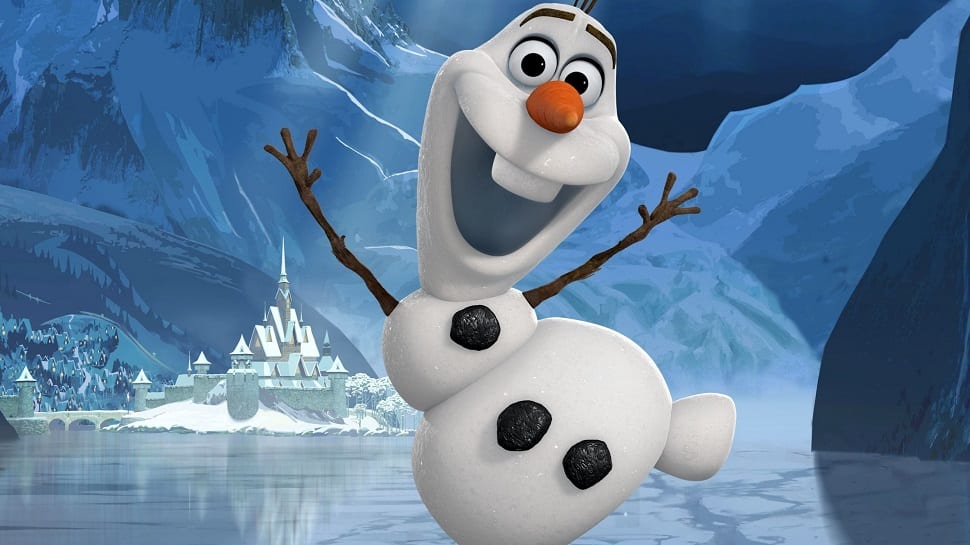 I never would have expected this one. Who knew that film goers would be upset that Disney was giving them too much to watch when going to the theater. Pixar, which always plays one of it's animated shorts at the beginning of each of it's full-length films, showcased Olaf's Frozen Adventure at the beginning of its newest film Coco.
Seeing as Frozen was one of the biggest mega-hits Disney has ever had, it would seem pretty obvious that the general public going to see Coco would be pleased to see a short based on Olaf, the lovable snowman from Frozen. Oh how wrong they were. Instead of being happy, most theater-goers were outraged by the 22 minute short, saying it was too long and seemed more like an advertisement for Frozen 2.
Olaf's Frozen Adventure was removed from theaters, originally cited from viewer backlash, but it was then reported that Disney originally planned for it to only be a limited-time engagement anyways. Whatever the real reason, it's been a while since I've seen people so up-in-arms over something extra being given to them essentially for free.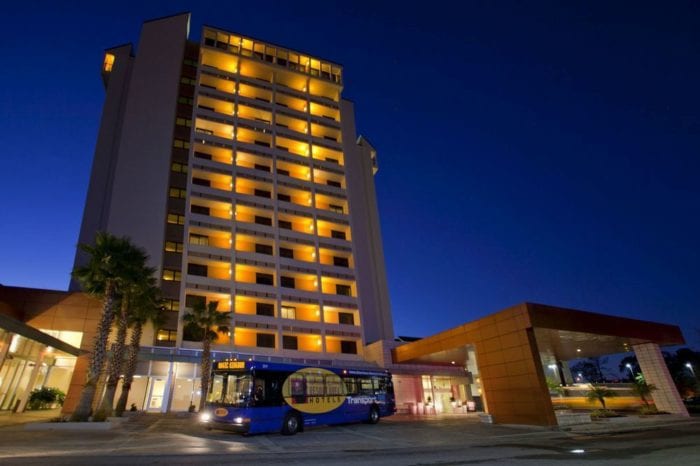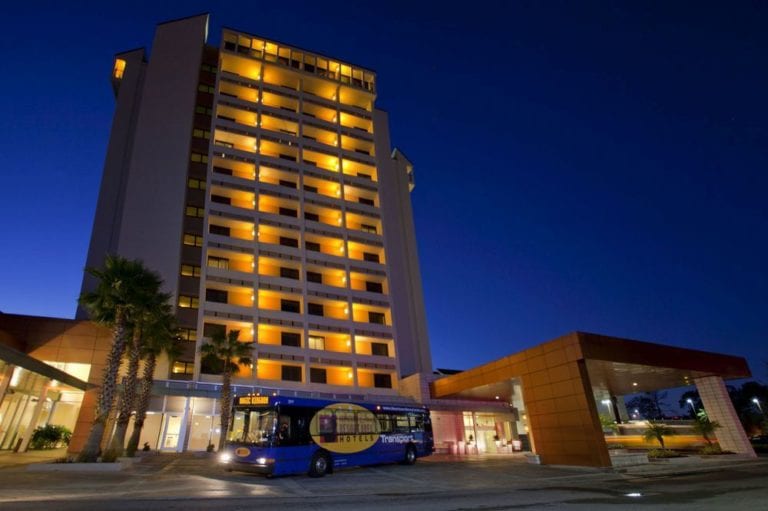 If you thought that people got worked up from dogs and Pixar shorts, you hadn't seen anything until you saw people's reactions to guests staying at Non-Disney Hotels in the Disney Springs area being able to make FastPass+ Reservations 60 Days ahead of time just like guests staying on-site in a Walt Disney World resort.
This rumor was circling around for months until it was just confirmed days ago. From January 1st, 2018 through December 31st, 2018 guests staying in a handful of the non-Disney hotels in the Disney Springs area will be able to enjoy some of the benefits on staying on-site, like Extra Magic Hours and making 60-Day FastPass+ Reservations.
Guests up-in-arms cite the fact that the Walt Disney World Resorts charge guests more and they should have more benefits than other guests staying off-site. I totally agree with that logic, and even though the amount of people staying in those hotels are not likely to have a huge impact on the way on-site guests book FastPass+, it still takes away the specialness of staying on-site. For now it's a 1-year deal so we'll have to see how things develop, but there's no denying the impact it had on the Disney news in 2017.
6.) Slew of Classic Disney Attractions Closing Forever: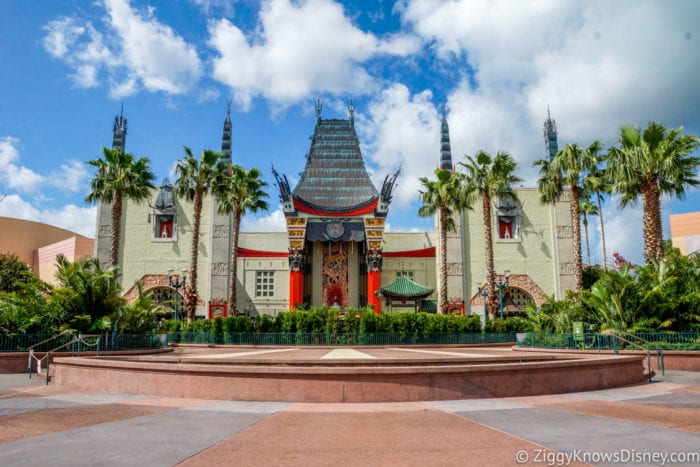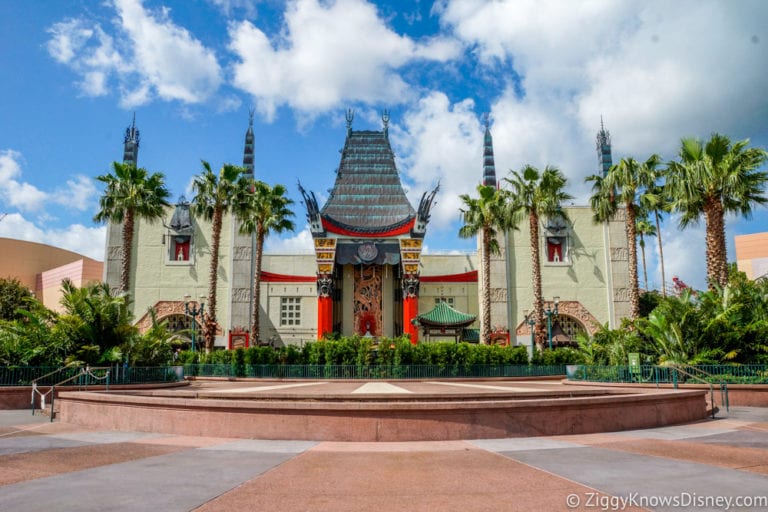 Famous quotes saying you don't appreciate things until you don't have them anymore couldn't be more true in the case of 2 beloved Walt Disney World attractions which closed their doors forever in 2017. Rumors about both the Great Movie Ride and Universe of Energy closing down had been swirling for the better part of a year, and we sadly and suddenly saw them come true in August.
Of the 2, The Great Movie Ride was by far the more popular, and imo the bigger loss. It was obvious though that since Disney's contract with TCM was coming to a close, and the overall feel of the attraction feeling dated, something had to give. Most of the films have probably not even been seen by park guests 30 and under and it was clear something had to change. I would have preferred to see it updated, getting rid of some of the attractions older and less popular scenes for newer, relevant ones, but that was not the case. Disney instead decided to dedicate this space to an attraction based on Mickey Mouse, finally giving Disney's mascot a well deserved attraction of his own: Mickey and Minnie's Runaway Railway. Despite my initial skepticism, I'm now really looking forward to this attraction, and based upon what we know so far I think Disney is going to kill it!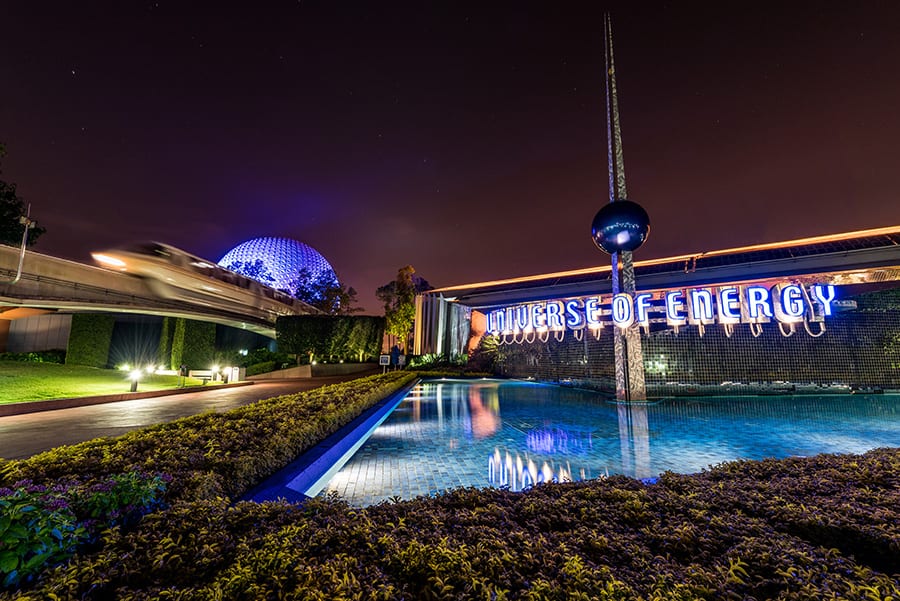 Losing the Universe of Energy is a different story. Of course there are a certain few who actually did love this ride, but I find it hilarious all the people with pitchforks in hand once they found out, but the majority of those very same of guests probably haven't even been on it in years. I understand that some form of this attraction has been around in Epcot since the parks opening, but recently it's basically just been an air-conditioned reprieve from the Florida sun. What people are more angry about is what's coming to replace it: a Guardians of the Galaxy rollercoaster. For many, a thrill-ride, especially one based on the Marvel franchise have no place in Epcot, whose central idea revolved around edutainment. While I understand the Epcot purists' point of view, Disney has made it clear it's incorporating its IP's into attractions more and more, even in a space so sacred as Future World.
Honestly it comes down to if Disney creates an attraction which is fun and engaging for guests, then people will soon forget about losing The Great Movie Ride and Universe of Energy, much like they already have forgotten about The Tower of Terror being replaced by GotG Mission: BREAKOUT! in Disney California. Fans were also upset about this change when it was announced, but you'd be hard pressed to find anyone now claiming that Tower of Terror in DCA was a superior attraction. Now if we're talking about the Walt Disney World version, that's a different story, but Mission: BREAKOUT! has been better in every way. We can't avoid changes coming to our favorite attractions, but as long as Disney Imagineers do a good job replacing them, it will bring a new level of enjoyment to us for decades to come.
There you have Part 1 of the Top 10 Disney Stories of 2017, they certainly impacted Disney fans this past year in a big way. But those are only numbers 6-10 of the Top 10, check out my Part 2 to see what lands at #1-5.
Your Thoughts:
I want to know what you think about Part 1 of the Top 10 Disney Stories of 2017. Which of these do you think was the most impactful? What do you think the Top 5 should be? Let us know in the comments section below!
If you enjoyed this article, as always I appreciate it if you'd share it with others via social media. I work hard at making this website into a useful resource for you and your family to plan your visit to Walt Disney World, and I hope it can help you! Thanks 🙂