2017 has basically come and gone already, and what an incredible year it's been for the Walt Disney Company. Since we are on the verge of a new year I wanted to take a look back upon the Top 10 Disney Stories of 2017. In this article I'm going to concentrate on the stories mainly focused on the Disney Parks, but also some non-park news is included as they have a major impact on the parks and the Disney company as a whole.
I'm ranking these Disney stories in order of the impact they had in the news this year, and their importance to the Disney Parks moving forward. I looked at how many people read the stories, how many social shares they got, the amount of comments and just general buzz around them. I'm splitting them up into 2 articles and if you missed it, I wrote the The Top 10 Disney Stories of 2017 Part 1 (#6-10).
I had a hard time separating the Top 5, as they all had a huge impact on 2017 and beyond. You could argue for any of them over the others as the difference in impact is razor thin. Here are The Top 10 Disney Stories of 2017 Part 2: (#1-5)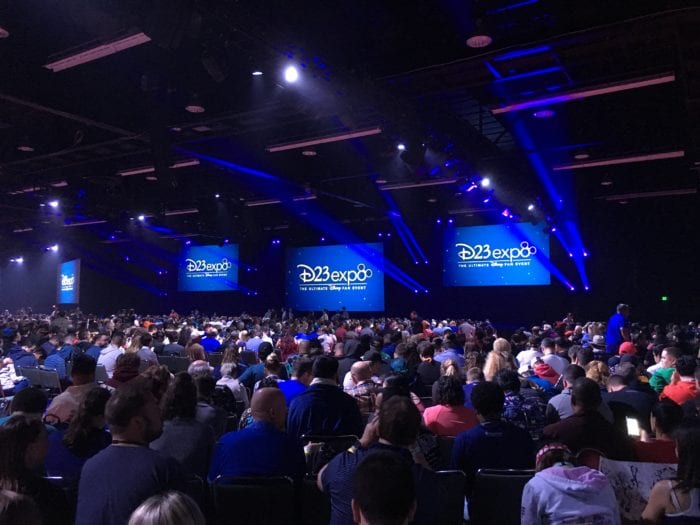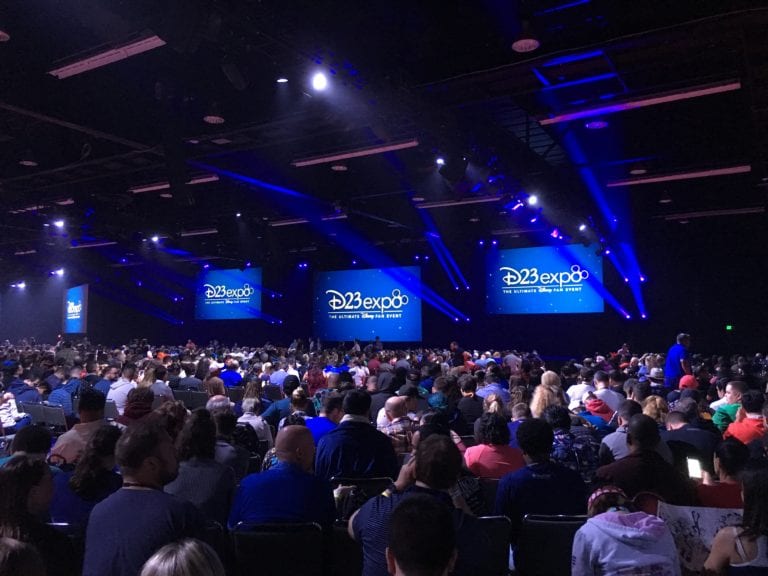 This was my first time at the D23 Expo and it blew away every expectation I had in mind. I wouldn't say the D23 Expo was one story, but more like a group of stories, but they together were some of the most exciting news we got all year. From beginning to end it was an avalanche of announcements for new attractions, resorts and experiences coming to the Disney Parks, not to mention all the new films coming our way.
Even though most of them had been rumored for months, we couldn't help but get excited for attractions like Tron Lightcycle Run Coaster coming to the Magic Kingdom. We got the news that The Great Movie Ride was going away to be replaced by Mickey and Minnie's Runaway Railway, using new and innovative technology to finally give Mickey his first real attraction in any Disney park.
Major Epcot renovation announcements were made like a Ratatouille attraction coming to the France pavilion, a new park entrance, Mission Space attraction upgrades, and a whole Mission Space Restaurant which will simulate eating your meal in space. Don't forget the controversy that the Guardians of the Galaxy coaster replacing Universe of Energy caused (even though I love the idea!).
Disneyland had its own share of announcements with Pixar Pier replacing Paradise Pier, and a whole Marvel-themed area with attractions for Spider-Man and Captain America coming to Disney California Adventure Park.
Besides new announcements, Disney gave more in-depth looks at additions already under construction like Toy Story Land and Star Wars Galaxy's Edge, including a full scale model of the whole land that was simply mind-blowing!
The D23 Expo also was full of surprise announcements like: a new Main Street Theater in the Magic Kingdom, 3 New Disney Cruise Ships, the Disney Riviera Resort, and a Star Wars-themed Hotel, which will fully immerse guests into the Star Wars universe, giving them missions and enough to do they won't have to leave the hotel for days.
Did I mention all the new Live Action Films from Disney, Marvel and Lucasfilm, and all the Animated Films from Disney and Pixar??
You can see D23 Expo was kind of a big deal! 😉
After waiting 5 long years from the announcement, we finally were able to experience Pandora: The World of Avatar with our own eyes, and senses. From the moment we step foot into the 12-acre world of Avatar, we were mesmerized! You remember all those people upset about Avatar coming to the Disney parks? Funny how the majority of them disappeared once they got to experience it for themselves. Many were skeptical if Disney would be able to pull it off, and while Pandora still does have its flaws, it turned out to be Disney theming and immersivness at its best.
Of the 2 new attractions, you definitely have to experience the Na'vi River Journey. Think Pirates of the Caribbean in the Pandoran Rain Forest. I love this attraction, it's full of details and tells a really cool story, just wish it was a bit longer. Of the 2 attractions you need to do this one first. Once you make it to Flight of Passage, you'll understand that while Na'vi River Journey is good, Flight of Passage is epic. This is like going on Soarin' on steroids and it really makes you feel like you are flying. It's one intense journey flying on the back of your banshee and it even makes me sweat from the intensity it gives me. Let's just say that my 40-year old friend wept like a baby after the first time, but not from fear, tears of joy. There was big buzz around both attractions all year, with queue wait times even reaching 5 hours +.
Besides the new attractions, Pandora also brought my new favorite Quick Service Restaurant: Satu'li Canteen, which offers some of the most unique takes on theme park fare you'll find anywhere. The buzz was really flying though for Disney's hottest merchandise item of the year, the toy banshees, with the initial stock selling out in mere days. People were talking about Pandora all year long, it gave a big boost to the Animal Kingdom, and gives us a preview of how awesome we expect Galaxy's Edge to be in 2019!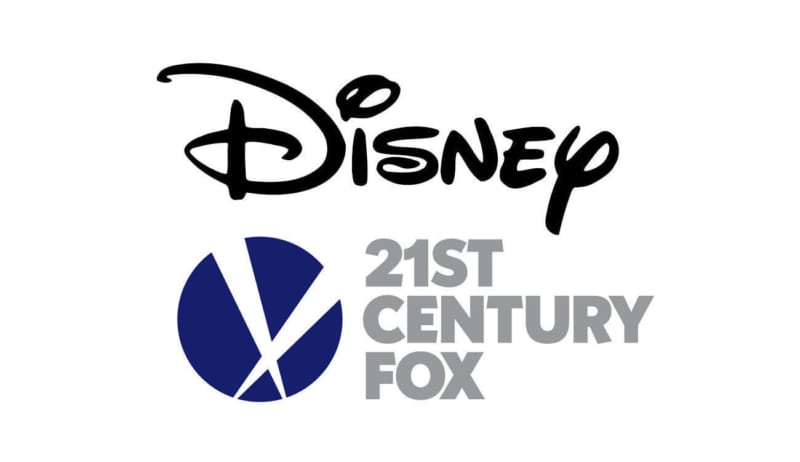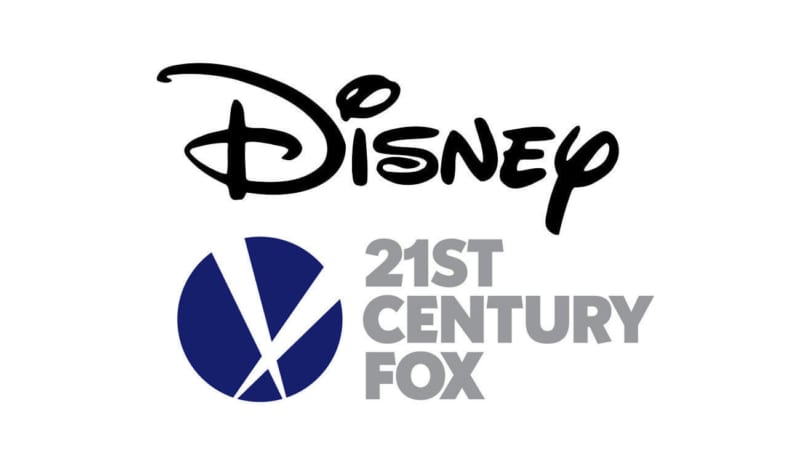 This one came out of left field only a couple months ago, and long-term this is the most impactful story of 2017. Disney bought 21st Century Fox in an all-stock deal worth $52.4 Billion. The Disney-Fox deal includes Fox's TV and Movie Studios and Film Catalog, the FX Networks, Nat Geo Channels group, 22 regional sports networks, Fox's collection of international channels, including Star India, and its 39% stake in Sky. Disney also gets Fox's stake in the Hulu video streaming service, giving it majority control of a competitor to Netflix.
Of course all this is great news for Disney's new streaming service it's rolling out in 2019, because this adds to a seemingly unlimited catalog of IP content it now has in addition to the Star Wars, Marvel, Pixar, and Disney franchises. It now gets more technology it needs to make that service physically possible.
This move also brings the X-Men, Fantastic Four and Deadpool back to their rightful home at Marvel. Kevin Feige is already licking his chops to get X-Men into the MCU, and it's a natural fit seeing as they are a huge part of the Marvel universe in the comics and would be tremendous together with our other Marvel heroes. Disney doesn't only get them but The Simpsons, Planet of the Apes, Modern Family, The Americans and much more…
This also has a big impact on Disney's head man Bob Iger, who has agreed to renew his contract and stay on as Disney CEO through 2021. Who will be groomed to be Iger's replacement now? Who knows, but now we have a whole bunch of time to figure that out.
This has a limited impact for now on the Disney Parks, but you can be sure down the road we will see some of these IPs coming to the international parks in not the domestic ones. Overall though this will impact the Walt Disney Company for decades to come and is the cherry on top of the Iger/Disney era.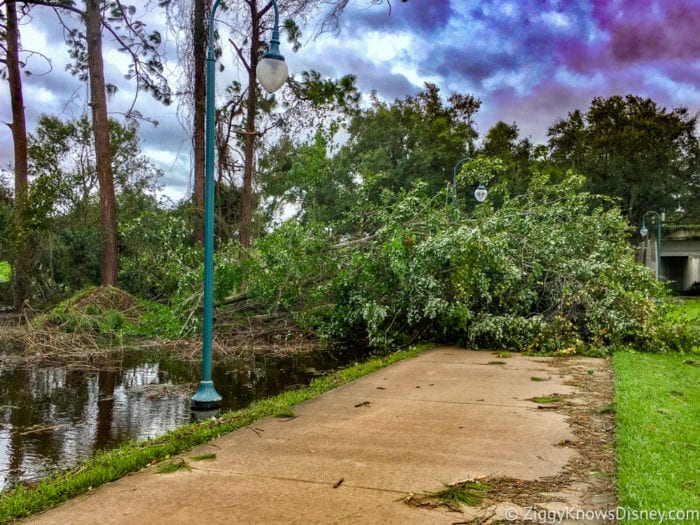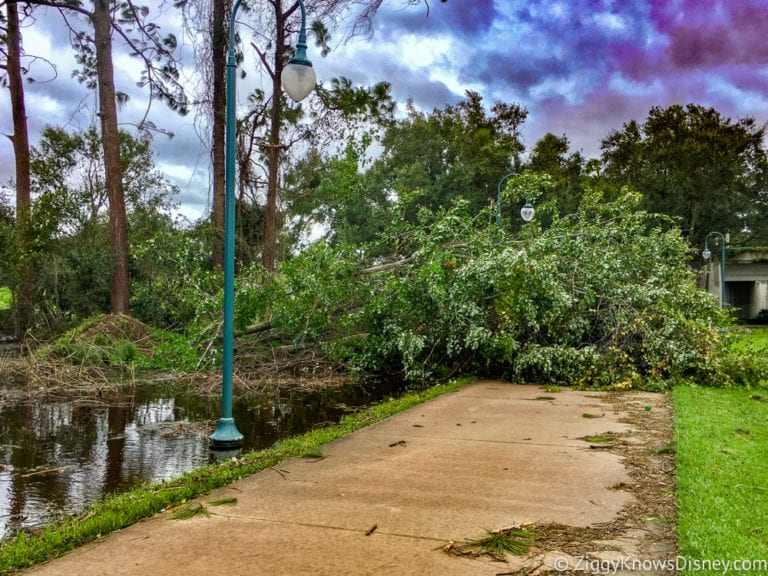 We're really getting down the the end here and it was a tough choice between #1 and #2, but I felt this was the right spot for Hurricane Irma. This one was probably the biggest story for me personally as it was the first time I actually experienced a hurricane firsthand. Walt Disney World closed down for 2 days, which doesn't happen very often, but when a storm like this was headed their way, the choice was easy.
Thousands from all over Florida made shelter in Walt Disney World during the storm, knowing that this is the safest place to be in Central Florida. In the end there wasn't a single hotel room free. Disney in continuing to get better and better in handling hurricanes, and made a drastic improvement over how they handled Hurricane Matthew in 2016. This year for Irma the Disney staff had everything they possibly could under control, plenty of food on hand for guests, and tons of games and activities to keep everyone occupied while they couldn't go to the parks.
Thankfully for all the attention Hurricane Irma got, when it actually hit Walt Disney World it had died down significantly, and there wasn't a lot of real damage expect for downed trees and small damages. And if you happened to be in the parks like us you enjoyed the lowest crowds you'll probably ever see in your life! Hurricane Irma certainly made its mark on 2017!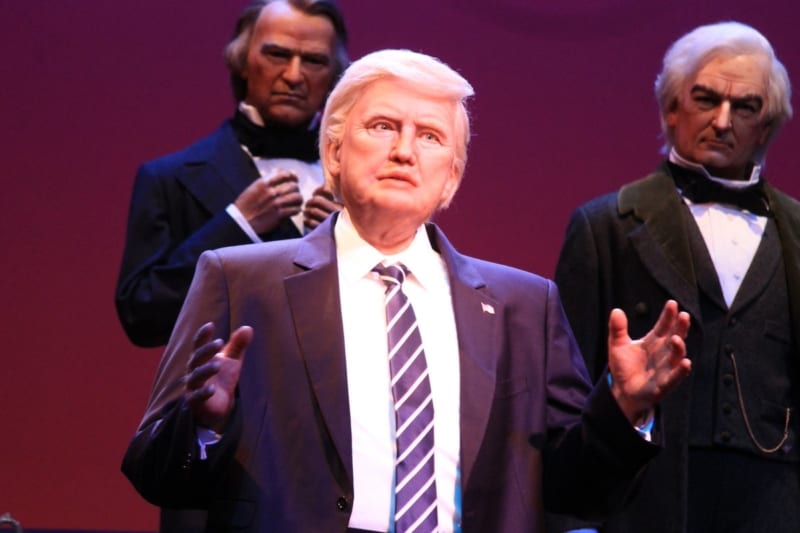 Finally our number one biggest story of the year was Donald Trump, the president of the free world being added to The Hall of Presidents in Disney's Magic Kingdom. No one can create a controversy quite like this guy, so you knew when Disney announced he was getting his own audio animatronic with a speaking role, it would spilt Disney guests right down the middle, and spilt it did.
I've seen a lot of people outraged over attractions in the past, but never like this, and many have sworn they will never set foot in The Hall of Presidents again after this. I'm not sure if they did it on purpose or what, but the animatronic moves and talks well, but looks terrible, maybe a little "gotcha" from Disney Imagineers. Like him or hate him, there's no doubt that Trump once again became the center of attention, now even at Walt Disney World.
So those were the Top 10 Biggest Disney stories of 2017, they certainly left their impact on us, and we'll remember them for some time to come. 2017 though is the past, and we're looking forward to the future and what's coming to Disney in 2018. Stay tuned as shortly I'll have my list of the Top 10 Things We're Looking Forward to in 2018!
Your Thoughts:
I want to know what you think about Part 2 of the Top 10 Disney Stories of 2017. Which of these do you think was the most impactful? What are your Top 10 Disney stories of 2017? Let us know in the comments section below!
If you enjoyed this article, as always I appreciate it if you'd share it with others via social media. I work hard at making this website into a useful resource for you and your family to plan your visit to Walt Disney World, and I hope it can help you! Thanks 🙂