Basically Disney just took my three favorite foods in the world (Bacon, Mac and Cheese and French Fries) and put them together for one super-food-item: the Bacon Macaroni and Cheese Fries. With all the great new snacks to try right now in Disney's Magic Kingdom, we made our way over to Casey's Corner to review the Bacon Mac and Cheese Fries for you (yeah, only for you guys, I promise! 😉
We loved our Candied Bacon and Chicken Skewers we just recently tried, hopefully the Bacon Macaroni and Cheese Fries are just as good! Let's get over to Casey's Corner and find out!
A beautiful Fall day in the Magic Kingdom: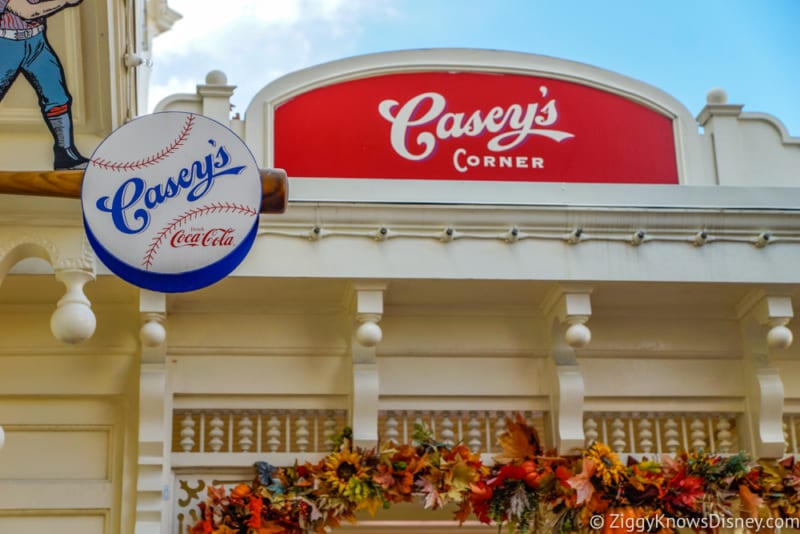 I guess someone else has heard about the Bacon Mac and Cheese Fries because this place is PACKED!!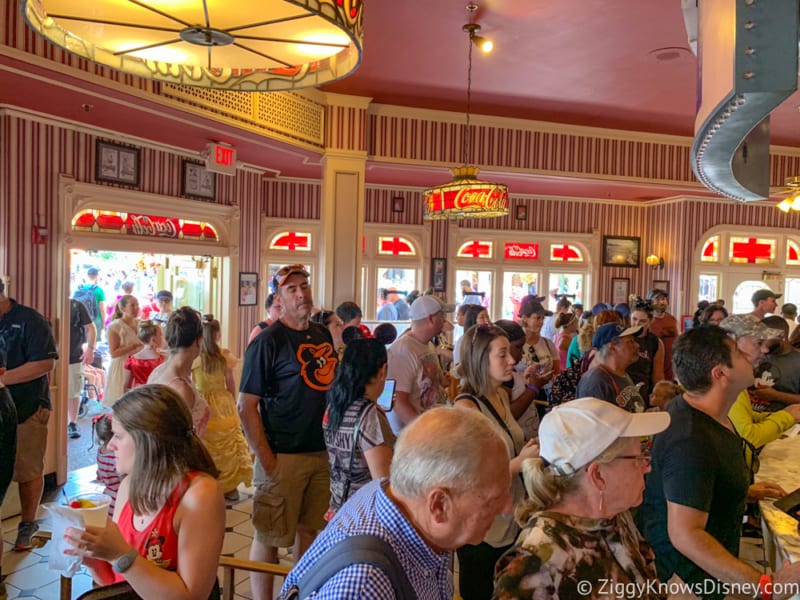 Casey's Corner is one of the most solid quick service locations in the Magic Kingdom, I'd put it right behind Be Our Guest and Pecos Bill. Of course you have to like Hot Dogs, but man do they have some good looking options.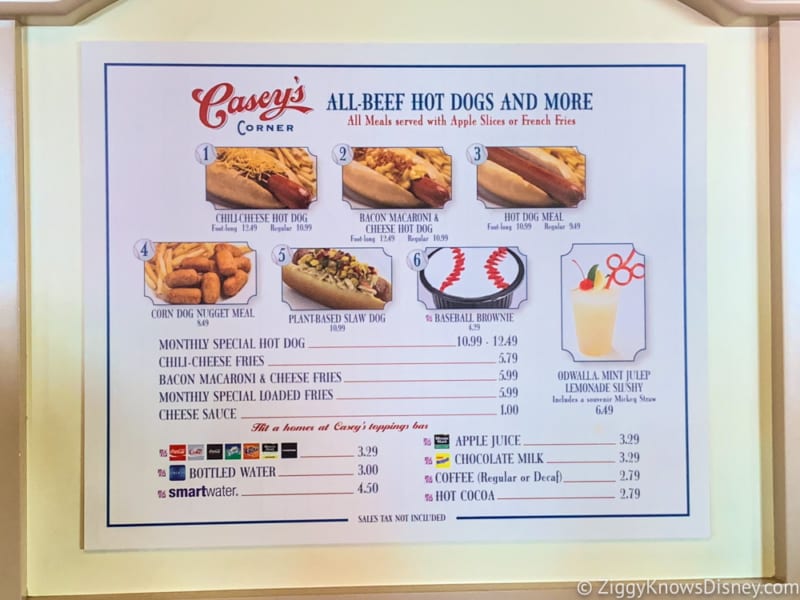 On to what we're here for today though..
Bacon Mac and Cheese Fries ($5.99)
If you didn't believe in love-at-first-sight before, maybe this will do the trick…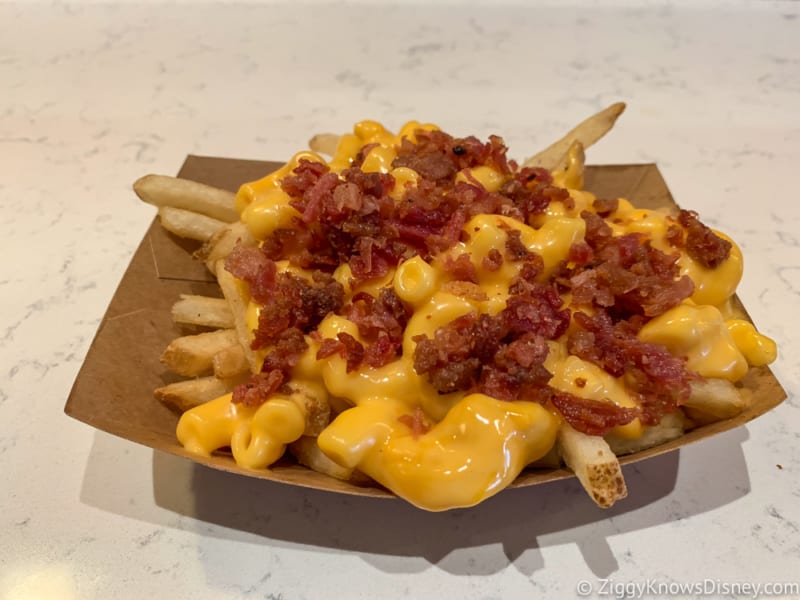 It's a standard portion of Casey's Corner fries, and they are piled high with creamy Mac and Cheese. They actually give you a pretty good amount of Mac and Cheese on there too! It's a really generous portion size!
The only question was if this combo which is obviously aesthetically pleasing, is also actually good tasting…
That question was answered immediately: YES!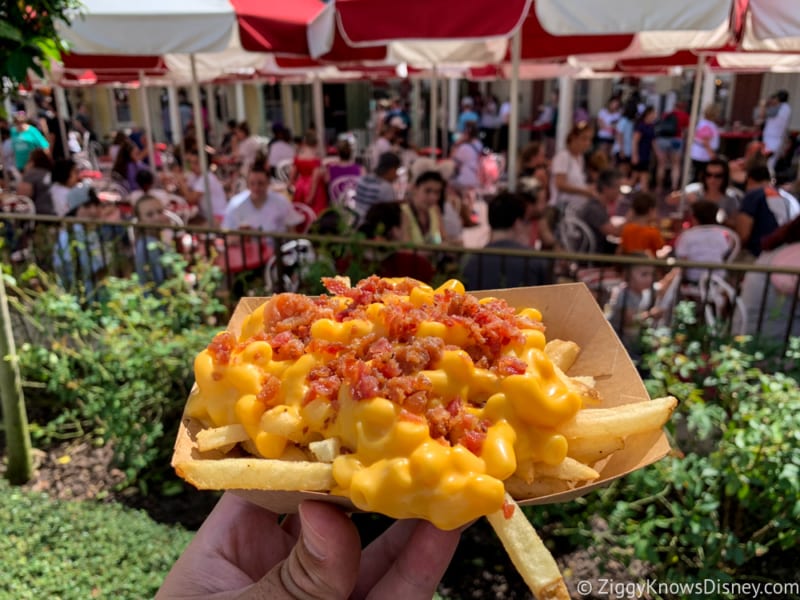 The creaminess of the cheese wiz on the Mac and Cheese blends perfectly with the French fries and totally coats them. There's an overabundance of cheese sauce, no skimping here.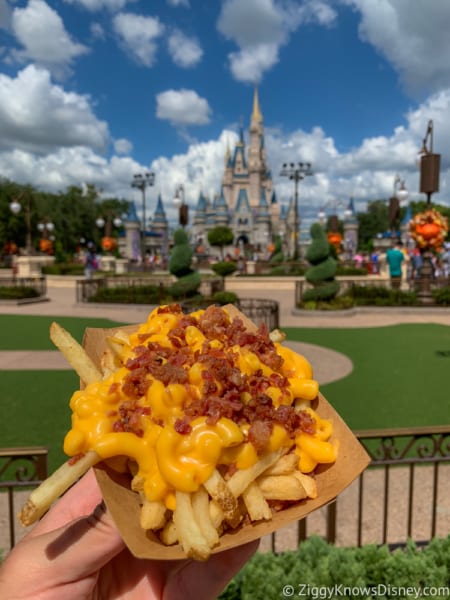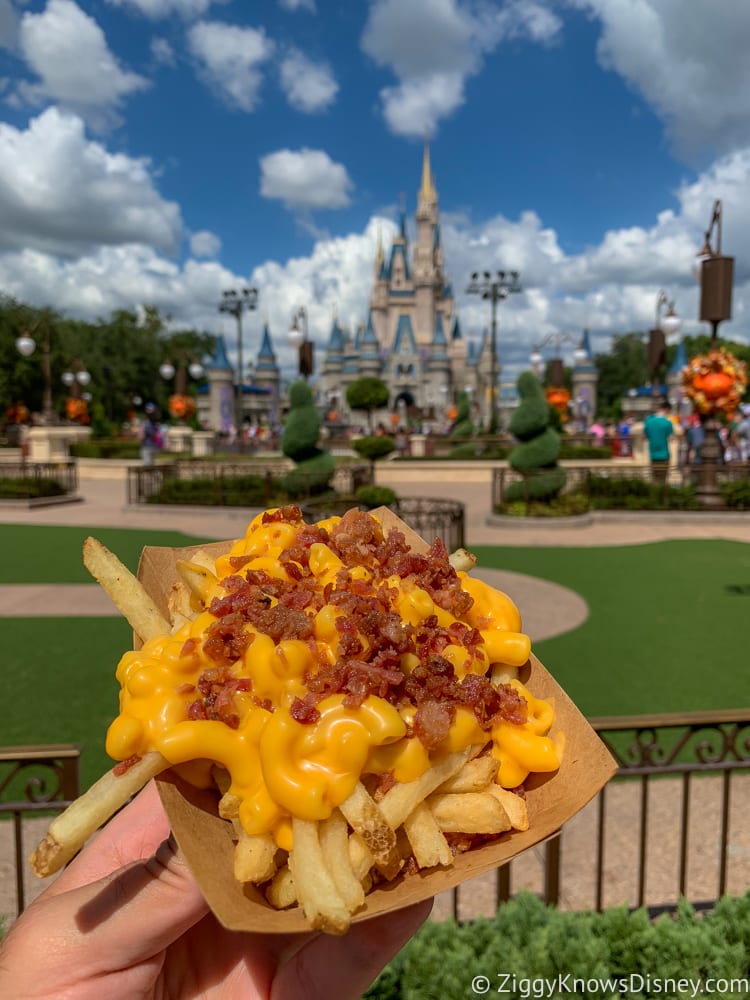 On top of the Mac and Cheese it's loaded with bacon bits! That too is not just lightly sprinkled, but big bits and lots of them. I don't know if it is or not, but it tastes like real bacon chopped up small rather than something that came in a can.
My only recommendation is that you make sure to get a fork with them as they are very messy and almost impossible to eat with your hands. You can even share them with someone else, although I don't highly recommend that! 😉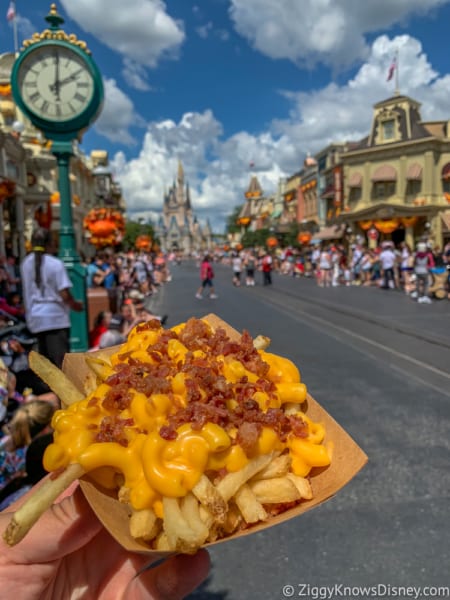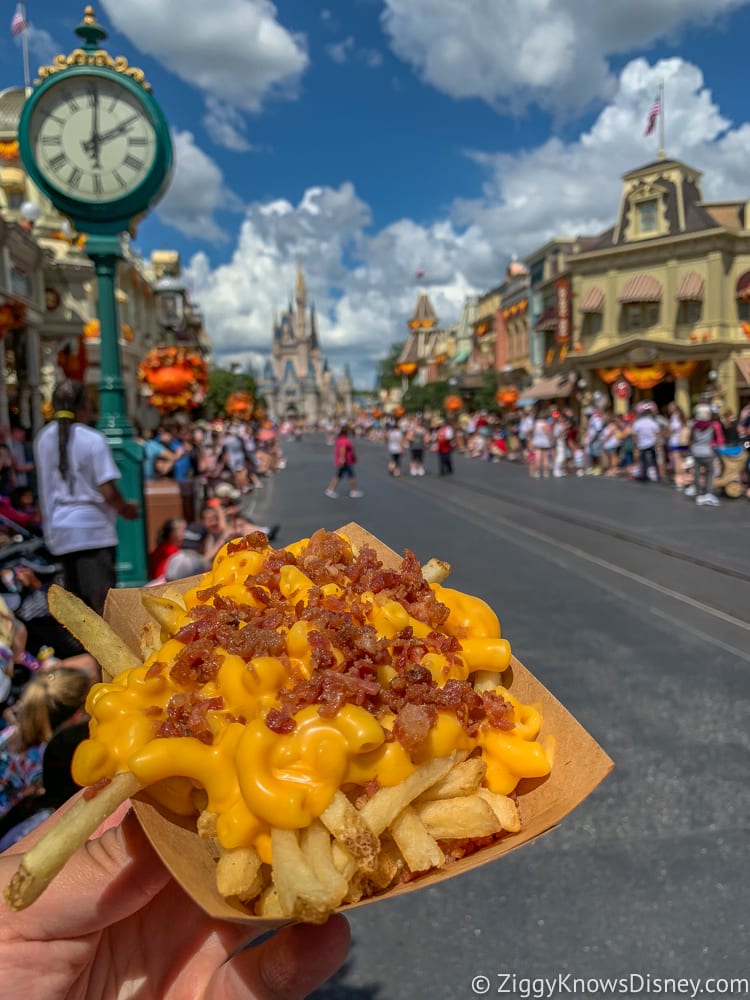 Overall we LOVED the Bacon Mac and Cheese Fries and will return again shortly to Casey's Corner for another helping without a doubt! They are on par with the Beef Brisket Poutine at the Epcot Food and Wine Festival right now, I may have even liked them a little better.
Get over there ASAP and give them a try for yourself, you're going to love them!
Your Thoughts:
I want to know what you think about the Bacon Mac and Cheese Fries from Casey's Corner…
Do you prefer the Bacon Mac and Cheese Fries or Beef Brisket Poutine?
What other combos of loaded fries should Casey's Corner try next?
Let us know in the comments section below!
If you enjoyed this article, as always I appreciate it if you'd share it with others via social media. I work hard at making this website into a useful resource for you and your family to plan your visit to the Disney Parks and I hope it can help you! Thanks 🙂
Need Help Planning Your Disney Vacation? Show You the World Travel is Here to Help!
Just fill out the form below and someone will contact you for all your Disney Vacation Planning Needs….