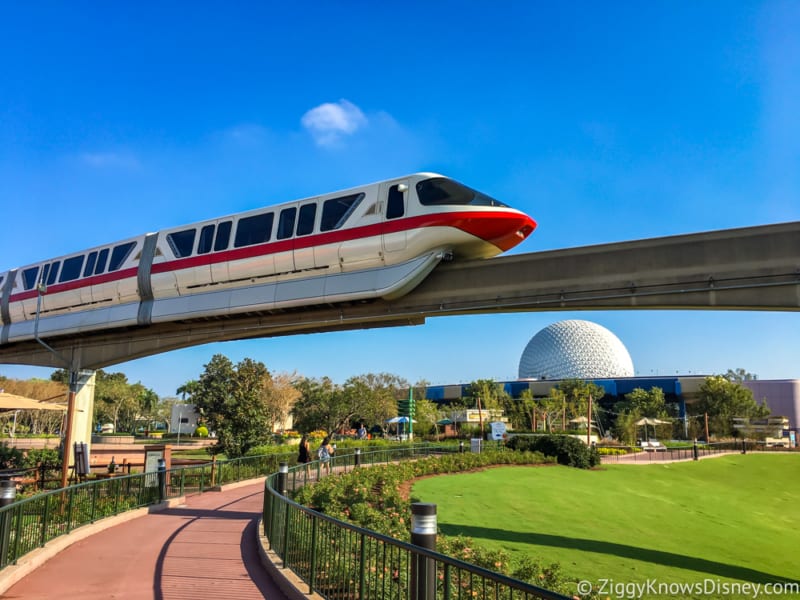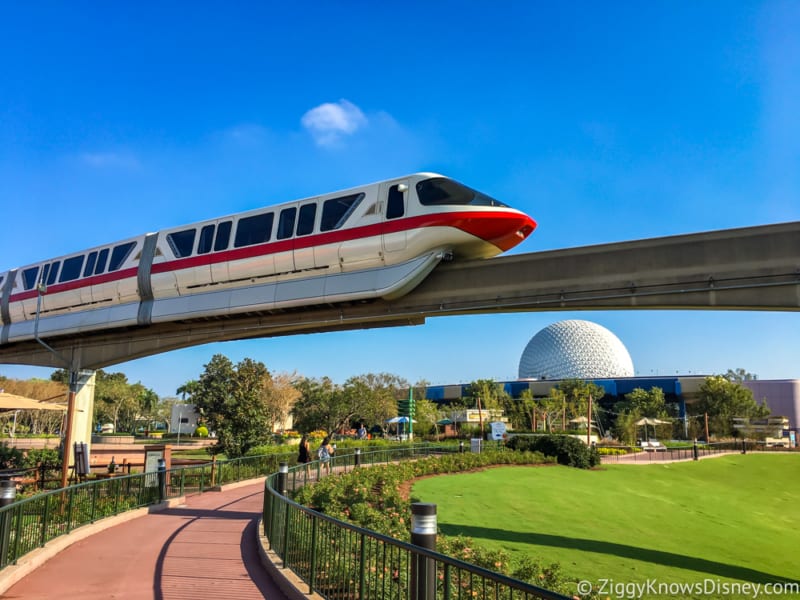 In light of the latest incident on the Walt Disney World Monorail this past week, many were wondering what changes are coming to the current transportation system, or if the Walt Disney World Monorail system could shut down entirely. That rumor was reported on another theme park website Screamscape, saying that the monorail system will be closing in the near future.
It's been known for years the tremendous cost involved in maintaining the monorail system, and to upgrade it would be even more. According to the report Disney has calculated these expenses over and over and has decided that it will cost too much to maintain and closing it is 100% necessary. Supposedly the Epcot line will be closing first, allowing Disney to make some refurbishments to the existing trains, while keeping the Magic Kingdom line open. It was also mentioned that one reason the Epcot line will close first is for the impending Epcot Resort project coming to the front of the park which will be located where the monorail line runs.
A spokesperson for Disney however told the Local 10 New Channel that there are no plans to close the Walt Disney World Monorail, and the iconic transportation system will continue to run as normal.
Of course the closure of the monorail is just a rumor, but because of the increase in incidents, it does raise questions about its future. Also the success of the coming Disney World Skyliner transportation system, which will connect Epcot, Hollywood Studios and the surrounding resorts, will weigh heavily on Disney's decision about the monorail system. It's possible if it's a big success they could install a similar system for the Magic Kingdom and its resorts too.
There is currently a huge construction project to expand the roads in and around Walt Disney World, but that expansion alone won't be enough to support all the traffic there is. It's obvious that if the monorail does eventually close, there will have to be something to replace it with which will keep guests off the already over-congested roads throughout Walt Disney World like an expansion of the Disney Skyliner or similar.
Whatever happens, the next couple of years will be huge in determining the future of the Walt Disney World Monorail system and the future of the vacation kingdom's transportation.
What changes would you like to see?
Your Thoughts:
I want to know what you think about closing the Walt Disney World Monorail system. Would you close it down, refurbish it or build something completely different? Let us know in the comments section below!
If you enjoyed this article, as always I appreciate it if you'd share it with others via social media. I work hard at making this website into a useful resource for you and your family to plan your visit to Walt Disney World, and I hope it can help you! Thanks 🙂