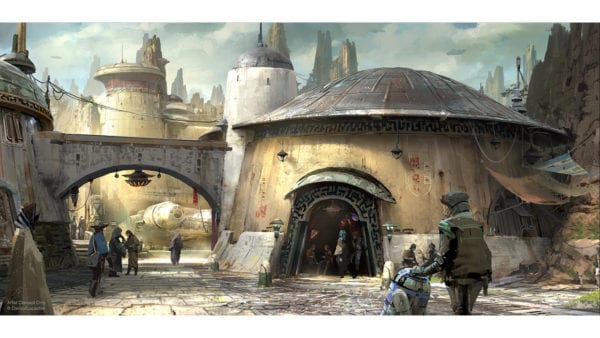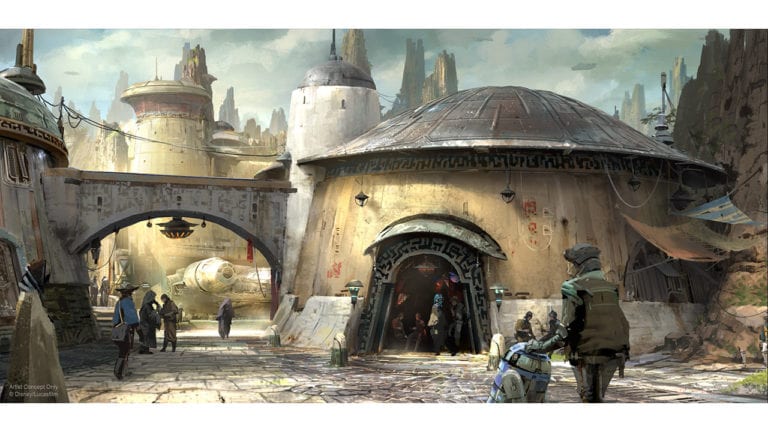 Yesterday at Star Wars Celebration Orlando, fans were packed in the audience waiting to hear more about Star Wars Land. We were given some new Star Wars Land Concept Art and also a behind the scenes look at its development. I'm soooo excited right now you have no idea! This is the stuff you dream about when you are a little kid, and it's all coming to life right before our eyes!
They didn't give us all the ideas they are working on yet, but said that the land will be a location will not be a planet we are familiar with from the films but one on the Outer Rim on the edges of Unknown Territory. This remote Star Wars village was once a hub for business and commerce but has been overlooked with the invent of hyperspace travel. It's now a space port for smugglers and pirates and for people looking to hid out from the First Order.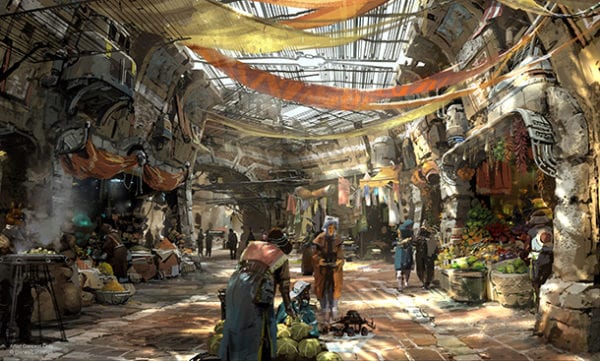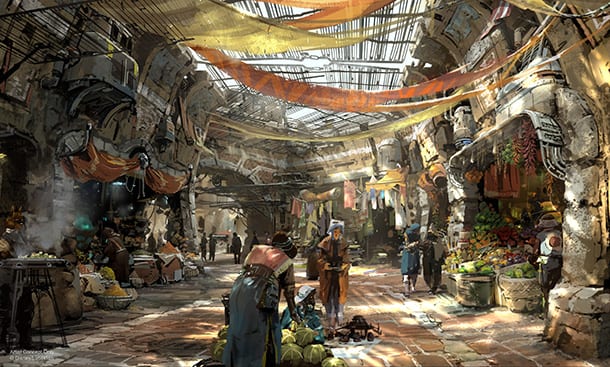 They emphasized how Star Wars Land will be a totally immersive environment focused on interaction between the guest and the land. All the choices you make there will have a consequence like if you support the First Order or the Resistance. It would be awesome if somehow what you interact with or the decisions you make are somehow kept track of and you continue your story every time you come to the park, like a real-life Star Wars RPG or something. So much potential here!
The thing that stood out to me was at the end of the video when they said Star Wars Land is the most ambitious project Disney has ever taken on! Think about the soon to be open Pandora: The World of Avatar and how innovative and ambitious that project is. If Star Wars Land is even more than that, then the sky is really the limit!
They said the goal of the developers is to make a place that's so real that when you step into it, it feels like you are really there, and it sure seems like it's heading that way.
While the developers said they are still in the creative mode and haven't finished all their ideas for Star Wars Land yet, expect more information to be released at D23 this July 14-16 in Anaheim California. Star Wars Land is set to open in 2019 in both Disneyland and Hollywood Studios in Walt Disney World.
Your Thoughts:
I want to know what you think about the new Star Wars Land concept art and information. Do you like the location for the land? What kind of interactive experiences would you like to see in Star Wars Land? Let us know in the comments section below!
If you enjoyed this article, as always I appreciate it if you'd share it with others via social media. I work hard at making this website into a useful resource for you and your family to plan your visit to Walt Disney World, and I hope it can help you! Thanks 🙂