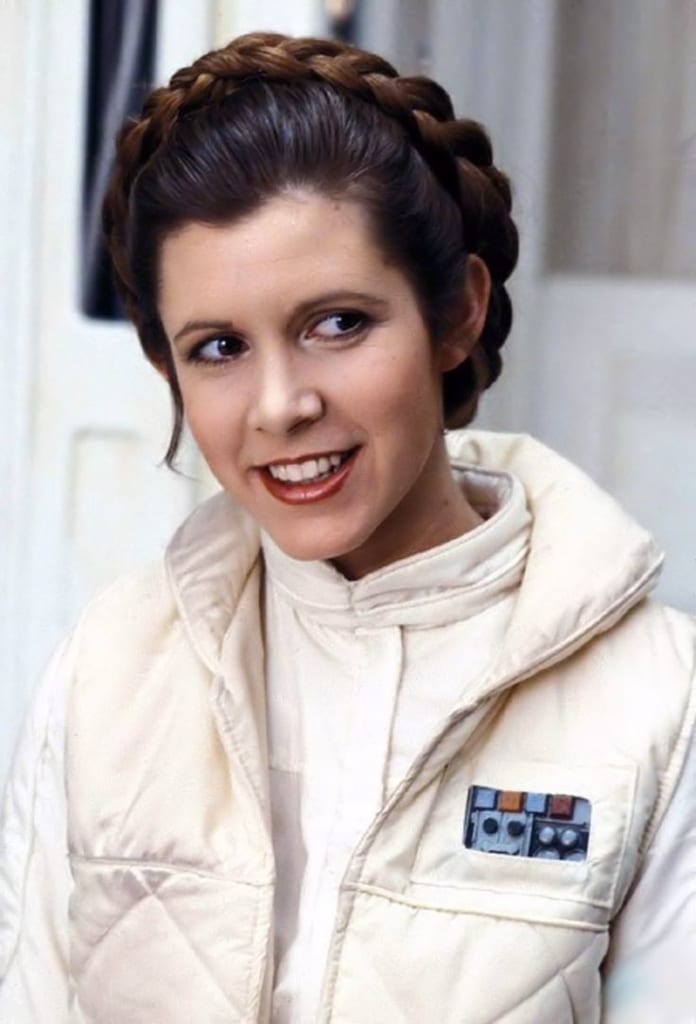 On the contrary to what was reported on a couple days ago, there will be no Carrie Fisher in Star Wars Episode 9 after all. Carrie Fisher's brother Todd Fisher told the New York Daily News that Carrie would appear in Episode 9 and that the Fisher family had signed off on it, giving the rights to Disney. Both Todd Fisher and Carrie's daughter Billie Lourd thought it would be the best thing in order to honor Carrie's memory.
Instead we got the definitive no from Lucasfilm's Kathleen Kennedy. She said: "Sadly Carrie will not be in 9, but we will see a lot of Carrie in 8." She was pretty firm about it too, leaving no room for interpretation. You can see her interview with ABC News here:
NEW VIDEO: Lucasfilm's Kathleen Kennedy says Carrie Fisher will not appear in 'Star Wars' Episode IX #SWCO @ABC https://t.co/qo6iL4urxZ

— Clayton Sandell (@Clayton_Sandell) April 14, 2017
Why there was this mix up is anyone's guess. Maybe the family was hoping Carrie would be in it but ultimately Lucasfilm decided it's better to leave it how it is. The question still remains though then since Carrie Fisher will not be in Episode 9, what will her final fate be? I don't think she's killed off in Episode 8 so either she dies off screen in Episode 9 or they will be able to close her story somehow without her around. It will be interesting though considering she was supposed to play an even bigger part in 9 than 8, so something has drastically changed in the story line.
Your Thoughts:
I want to know what you think about not having Carrie Fisher in Star Wars Episode 9. Are you disappointed by this news? What do you think her end will ultimately be? Let us know in the comments section below!
If you enjoyed this article, as always I appreciate it if you'd share it with others via social media. I work hard at making this website into a useful resource for you and your family to plan your visit to Walt Disney World, and I hope it can help you! Thanks 🙂