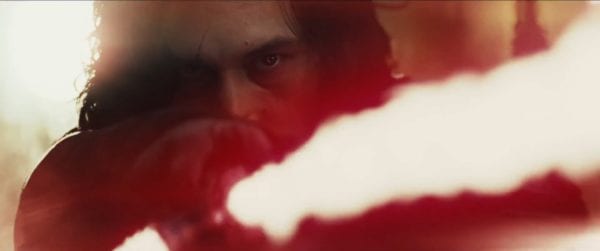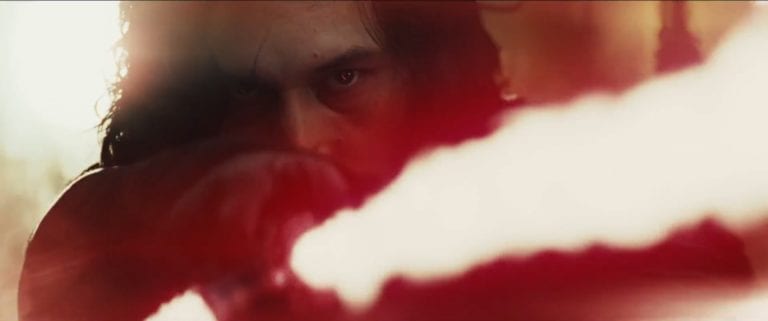 Finally it's here!! Ever since that moment at the end of The Force Awakens, I've been desperately wanting to see what's next. At Star Wars Celebration we finally got to see the Star Wars: The Last Jedi Trailer, and it's spectacular!! We had anticipated the trailer would make it's debut today seeing how most of the Star Wars insiders were saying just that. It was strange we had to wait for so long to see a trailer for Episode 8 considering there was already a teaser trailer for The Force Awakens 13 months before it's release in theaters, but it's here.
You can watch The Last Jedi Trailer here:
What did we learn about The Last Jedi? Well we saw brief looks at what seems to be Luke training Rey, telling her to breathe and asking her what she sees. She tells him light and darkness, to which he responds: "it's so much more…"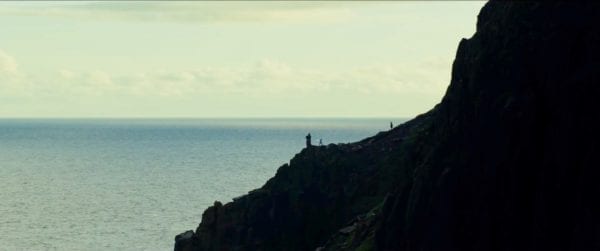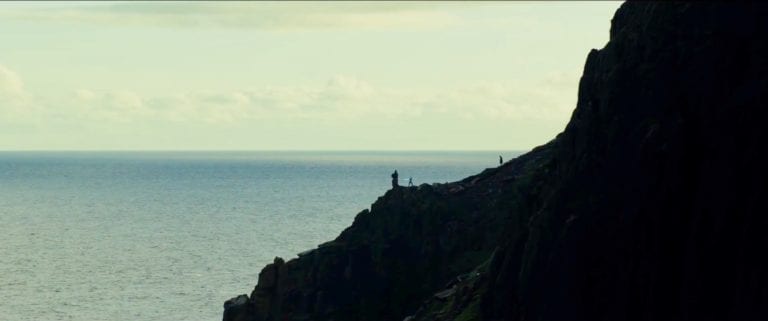 Who knows what that means, perhaps Luke has been doing some serious studying in the first Jedi Temple and has discovered some secrets of the force?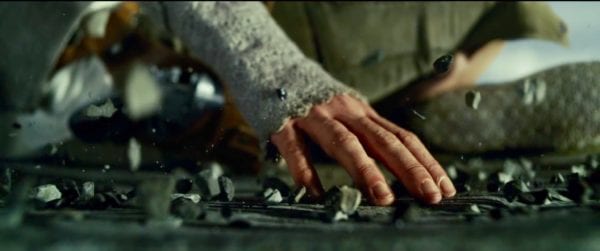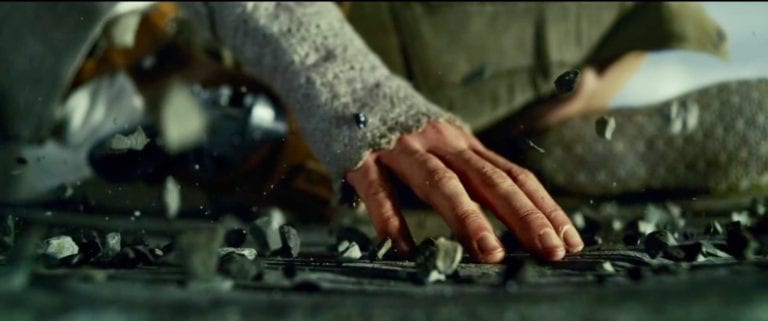 We do see what seems to be a book that could possibly be a book of the Jedi…who knows what secrets it holds: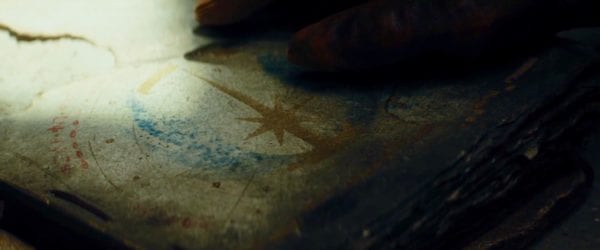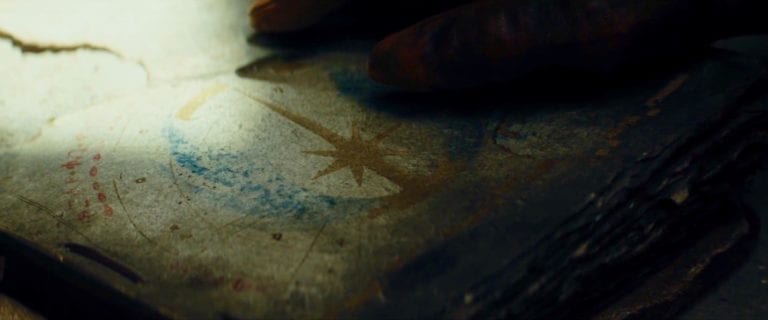 We also saw what appears to be Kylo Ren's mask on the ground completely shattered in pieces, another temper tantrum perhaps?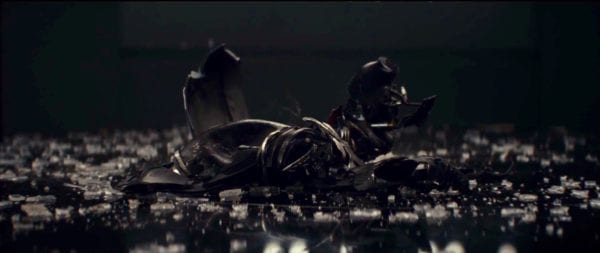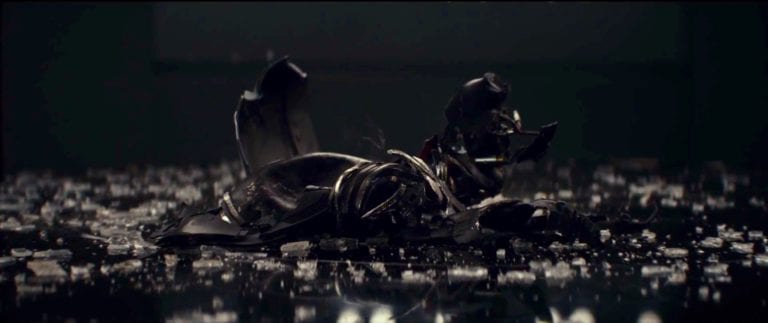 We saw Leia at work in the war room: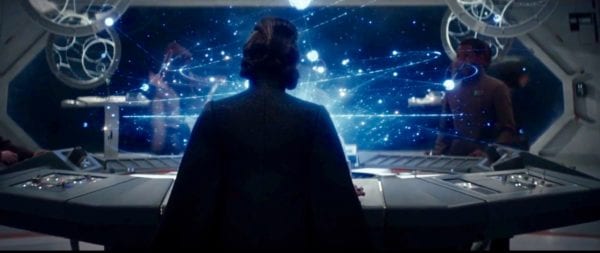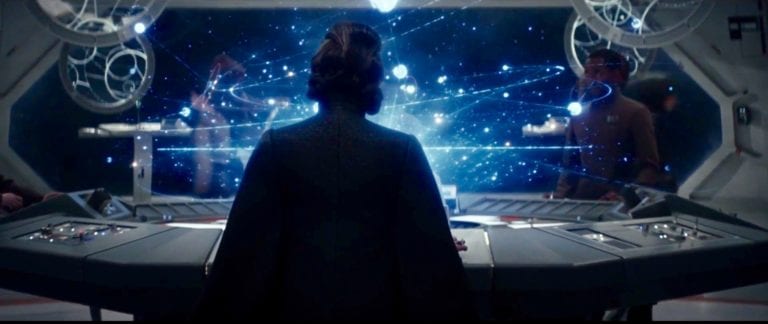 and some awesome shots of battles between what is most likely the First Order and the Resistance: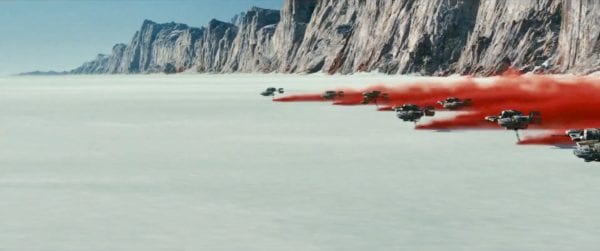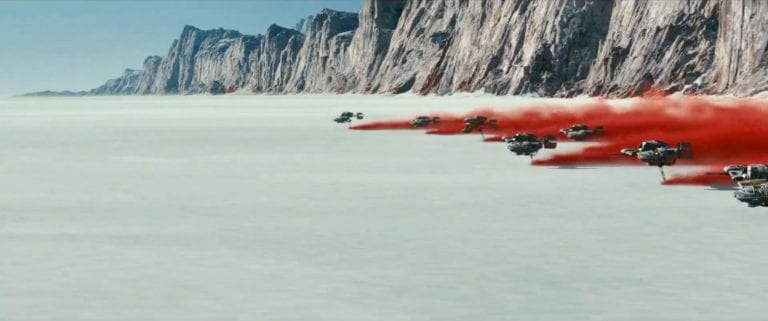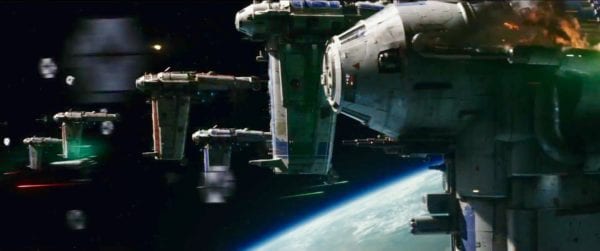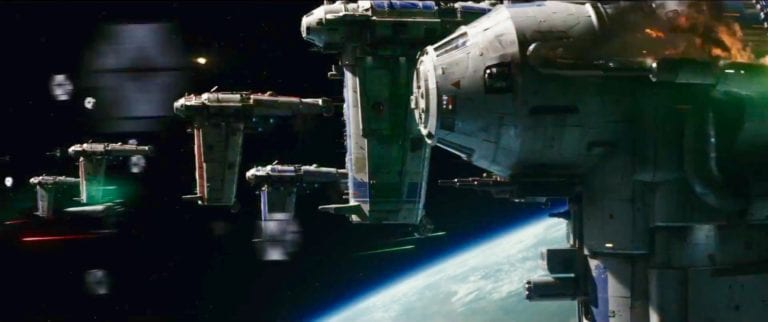 Look at those AT-AT's in the distance!!!!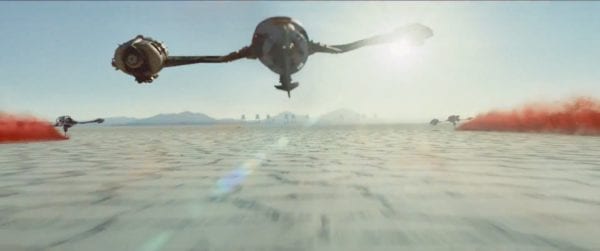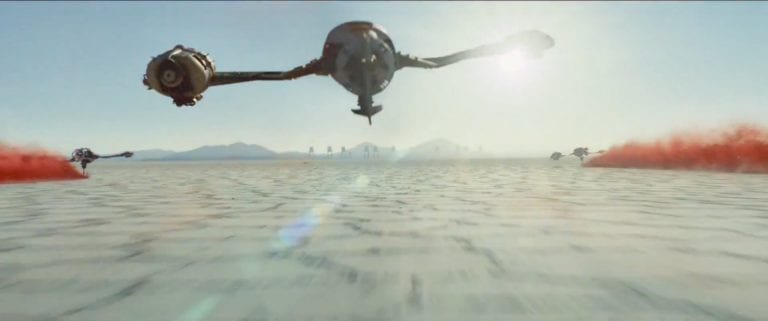 Of course it wouldn't be Star Wars without the Millennium Falcon: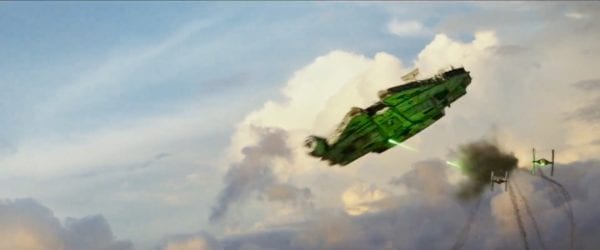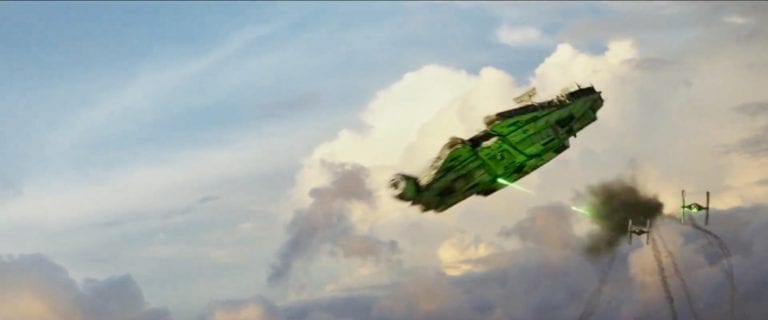 Finn seems to be still alive and kicking: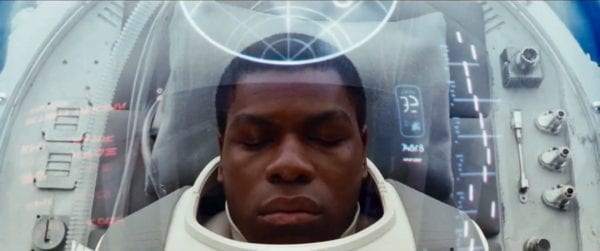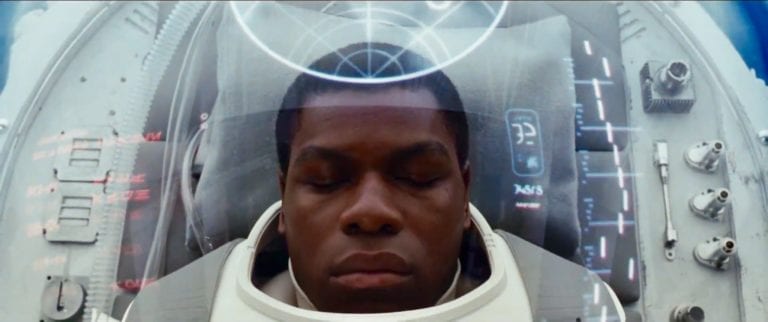 And one last mysterious shot of Luke saying: "It's time for the Jedi to end…"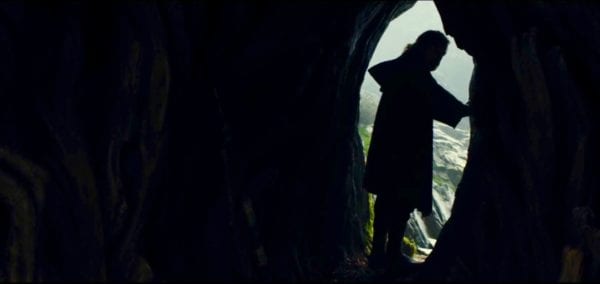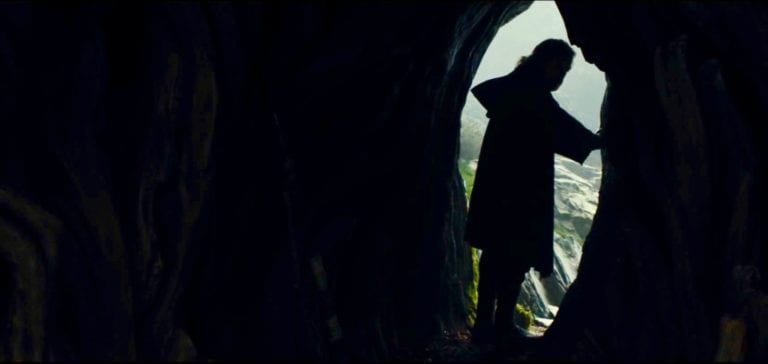 We didn't however see Snoke, but you can't have it all can you? Maybe in the next one….
I don't know about you but I was completely blown away by what we saw, I wasn't expecting to see so much. I guess I thought it would be 2 minutes of Luke and Rey staring at each other on Ahch-To! I'm so glad it was much more! Now I'm even more pumped than ever for The Last Jedi, only 8 short months to wait!
Star Wars: The Last Jedi hits theaters December 15th, 2017.
Your Thoughts:
I want to know what you think about the Star Wars: The Last Jedi Trailer. Did you like it? What was your favorite part? What did Luke mean at the end? Let us know in the comments section below!
If you enjoyed this article, as always I appreciate it if you'd share it with others via social media. I work hard at making this website into a useful resource for you and your family to plan your visit to Walt Disney World, and I hope it can help you! Thanks 🙂