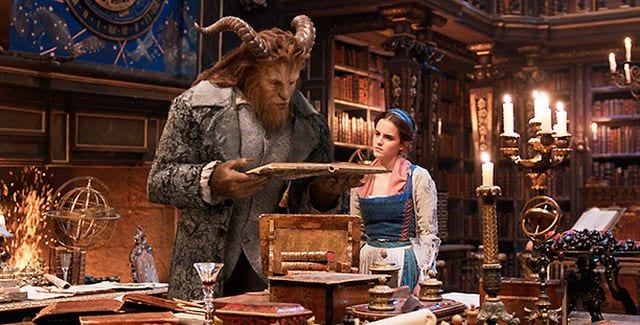 Well it only took 26 days to do it, and it was something that seemed inevitable from the very first weekend of it's release. Beauty and the Beast Hit $1 Billion at the Box Office yesterday making it the #1 Live Musical film of all-time.
Not only that, it is now sitting at the #30 position of all-time grossing films(without inflation). I would say it earned well over its $160 million budget it spent to re-create the 1991 Disney animated classic. Disney has been all about making old classics into live action versions it didn't take a genius to figure out they would find tremendous success with Beauty and the Beast, as beloved among Disney fans as it is.
Everything about it shines: production quality, the music score, the incredible costumes, the endless number of special effects. It's well deserving of the praise it's gotten. It's also sitting in the #1 spot so far in 2017, although with so many blockbusters coming later this year (The Last Jedi), it could have some serious competition.
The only problem now is that since Disney is making so many live action versions of old classics, it's going to be hard for them to top this or even keep pace in the future.
Your Thoughts:
I want to know what you think about Beauty and the Beast Hitting $1 Billion Mark at the Box Office. Have you seen the film? Do you think it's worthy of all the praise it's gotten? Let us know in the comments section below!
If you enjoyed this article, as always I appreciate it if you'd share it with others via social media. I work hard at making this website into a useful resource for you and your family to plan your visit to Walt Disney World, and I hope it can help you! Thanks 🙂