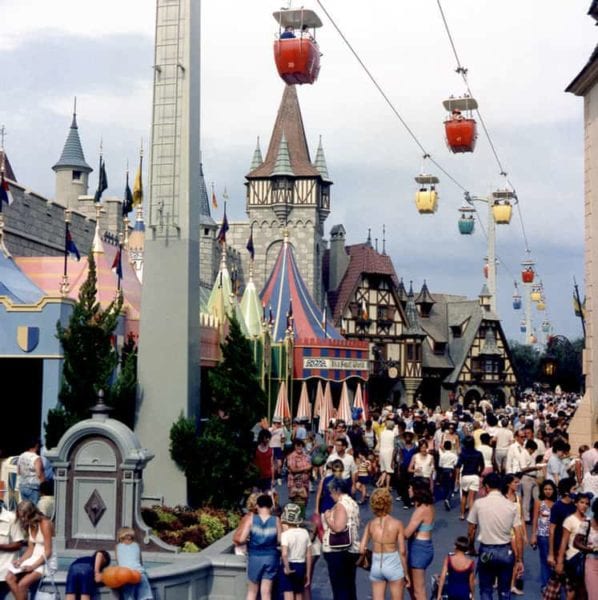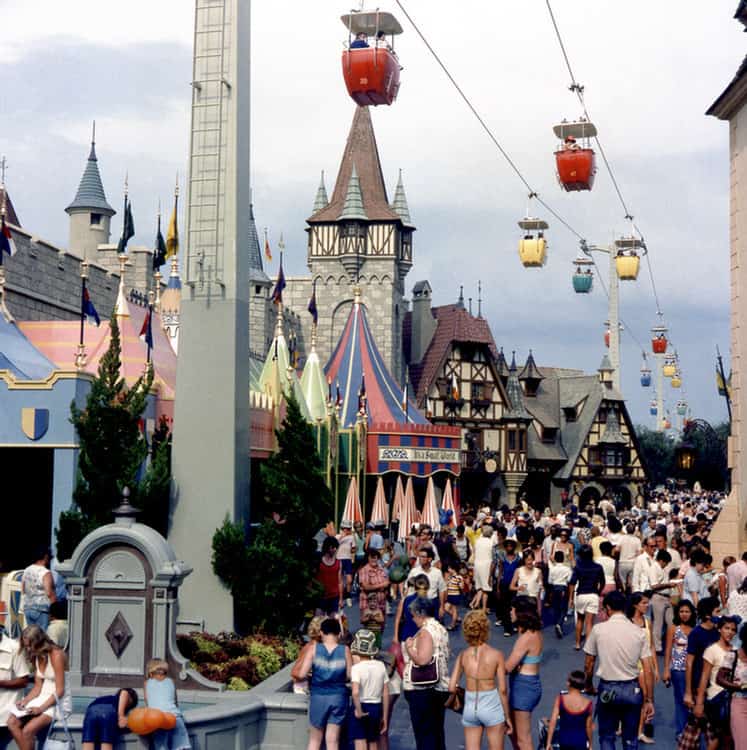 Anyone who grew up going to Disney World in the 70's and 80's will get nostalgic looking at the above photo. In fact Disney's Skyway system was a big part of 3 Disney parks starting first in Disneyland for almost 4 decades. I have lots of fond memories waiting in line to go from Fantasyland into Tomorrowland, I thought it was one of the coolest things going when I was a kid. Well now according to reports on wdwmagic.com the Walt Disney Company has recently filed permits for a new construction project and there might be a new Skyway system coming to Walt Disney World, just not like you remember it.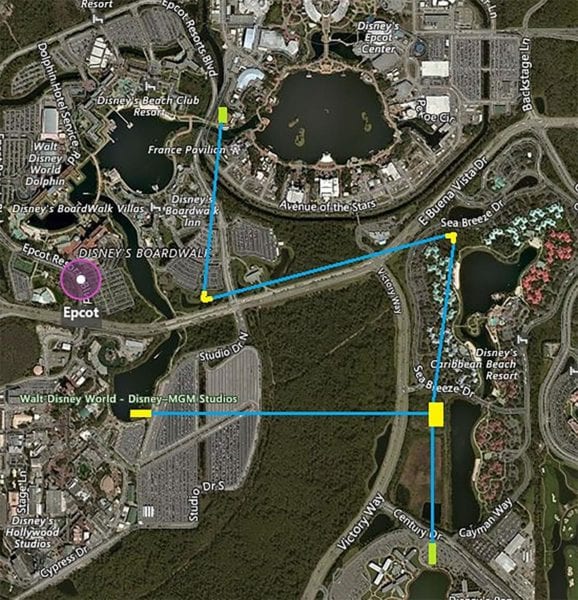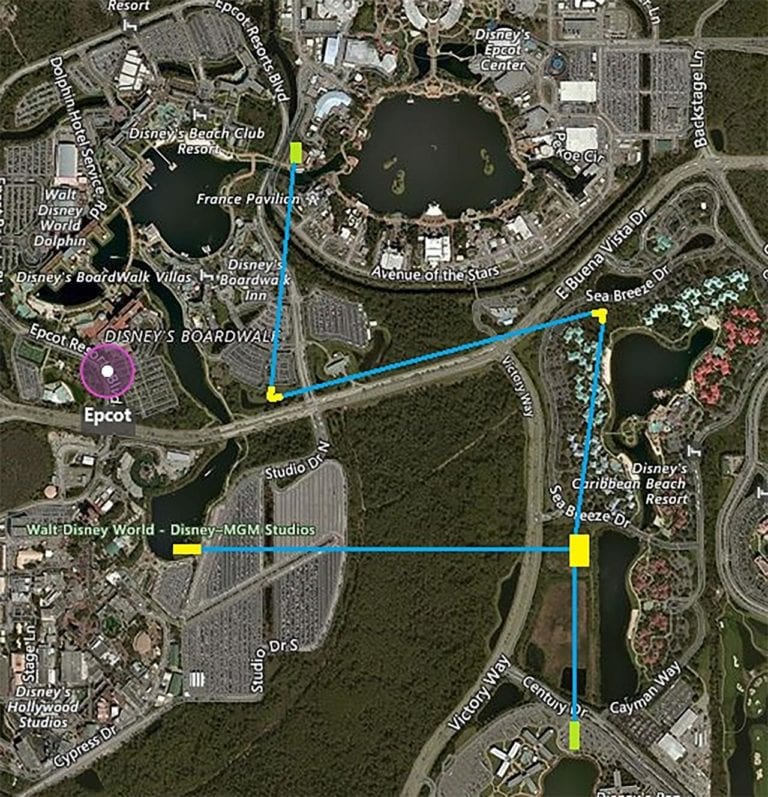 According to the reports there's a new project at the Caribbean Beach Resort, Epcot and Hollywood Studios. This would link up well with what has been rumored for some time that a Skyway transportation system would link Epcot and Hollywood Studios along with stops at a few of the nearby Disney Resorts including Caribbean Beach, Pop Century and Art of Animation. In fact with the news of the Coronado Springs and Caribbean Beach expansions, this makes perfect sense.
This would be a welcome addition due to the nearby roads becoming more and more congested and with Bus transportation often slow and unreliable. The system would use more sturdy gondolas which would probably be enclosed to protect against the weather, unlike the more flimsy versions the parks used to have. The future system could eventually add on Disney Springs, Animal Kingdom and any number of other Resorts.
Many over the years have suggested that Disney would expand their Monorail system to include more Resorts or other parks, but what's often forgot is just how expensive the Monorail system is and it's even possible Disney would work to eventually eliminate the Monorail system completely going for a cheaper system like a Skyway. While that seems like many years off, a new Skyway/Gondola transport system could be start of the end of the Disney Monorail.
I'll keep you posted to any new developments but expect to hear some more announcements about the system at the D23 Expo this July in Anaheim. Stay tuned.
Your Thoughts:
I want to know what you think about a new Skyway System coming to Walt Disney World. So you think it's a good idea? Would you like to see the Skyway eventually replace the current Monorail system as well? Let us know in the comments section below! 🙂
If you enjoyed this article, as always I appreciate it if you'd share it with others via social media. I work hard at making this website into a useful resource for you and your family to plan your visit to Walt Disney World, and I hope it can help you! Thanks 🙂
Photo credit: WDW Magic