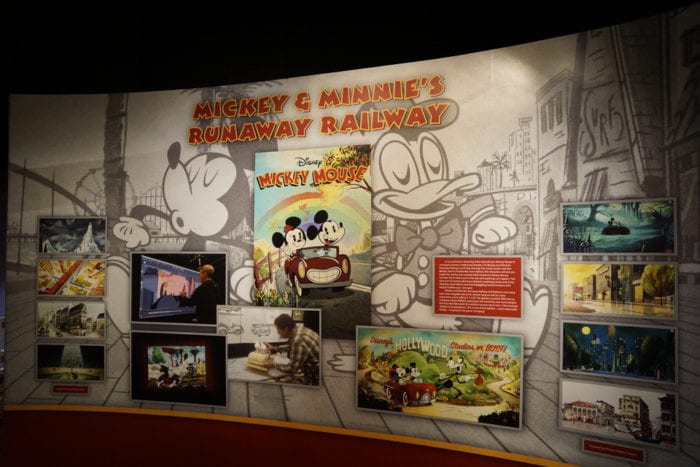 We had to wait a few days extra to see the NEW Mickey and Minnie's Runaway Railway Concept Art in the newly designed Walt Disney Presents attraction in Disney's Hollywood Studios, but now it's here!  If you hadn't heard, The Great Movie Ride closed down in August and is now being replaced by a brand new concept attraction which just so happens to be starring our favorite mice, Mickey and Minnie.  This ride will use a new technology called 2 1/2 D, not 3D but not 2 D either.  We couldn't wait to get in there and take a look for ourselves, and we got some good photos of all the art as well as a Video of the whole thing in 4K!
We also got a look at the New Star Wars Galaxy's Edge Display and the Toy Story Land Model too!
Here's a look at the video of Mickey and Minnie's Runaway Railway concept art:
Now let's take a closer look: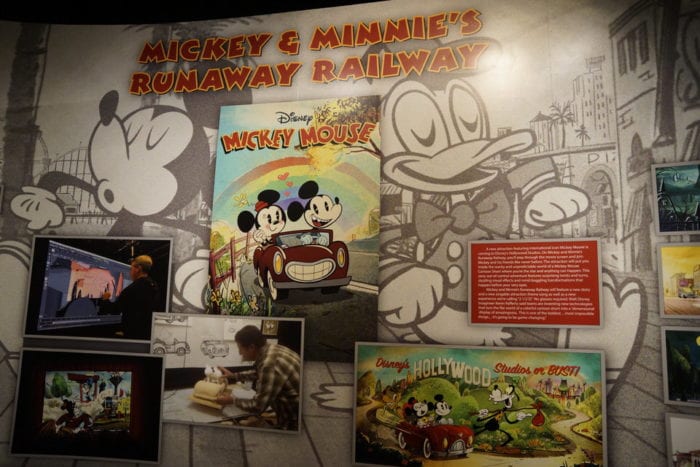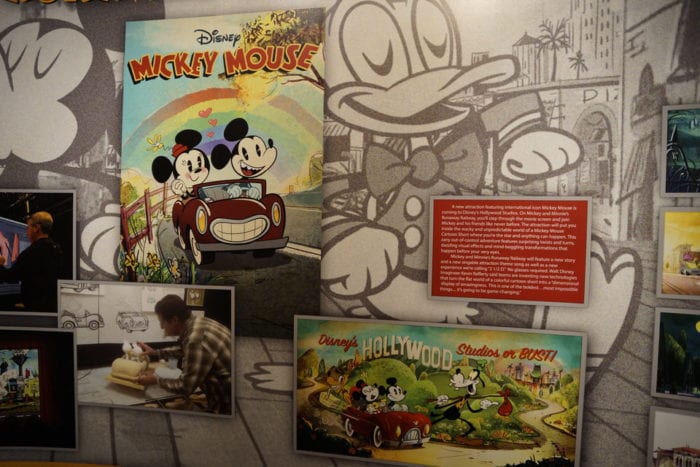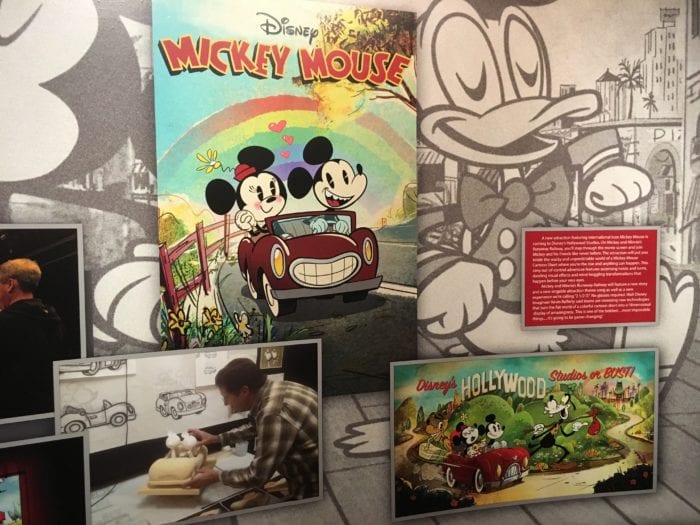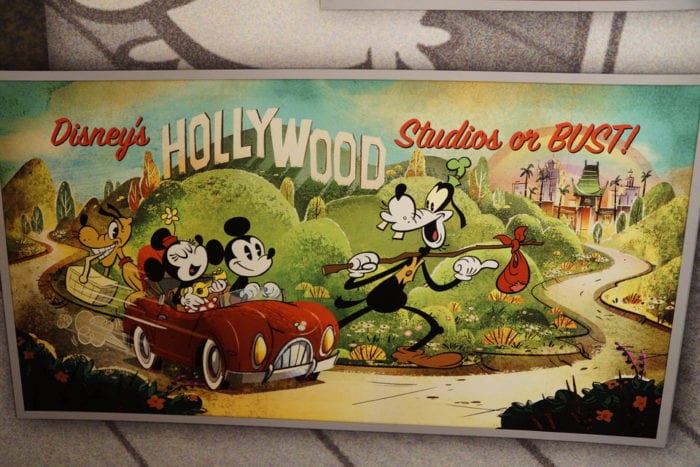 Shot of the panels in the middle.  Concept art and Ride Vehicles: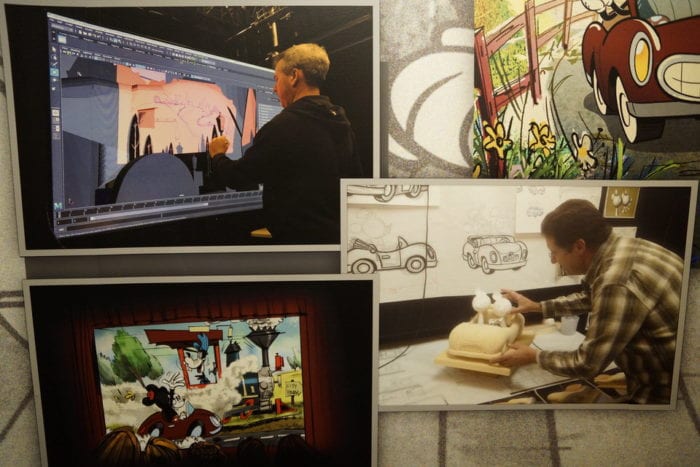 Here are the left side and middle panels: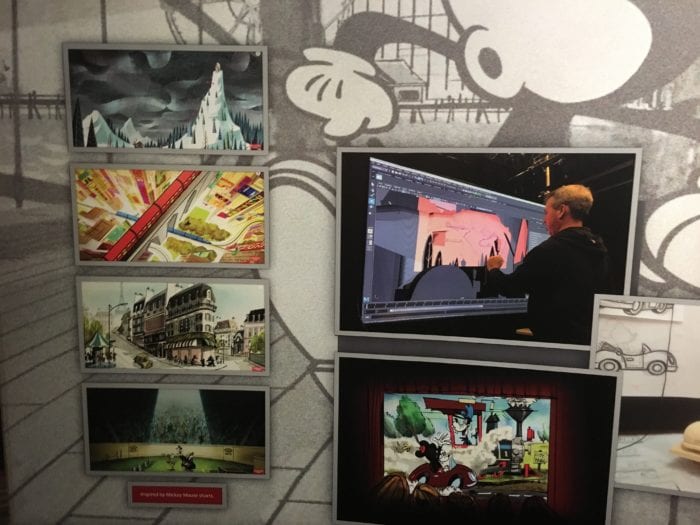 here's the right side: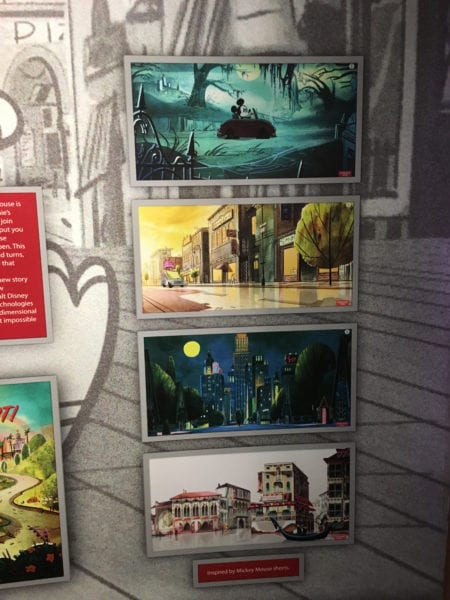 This part looks like Mickey gets lost in a swampy graveyard…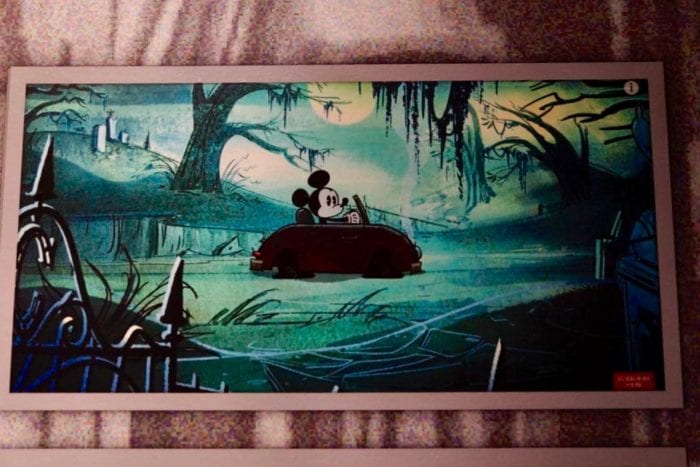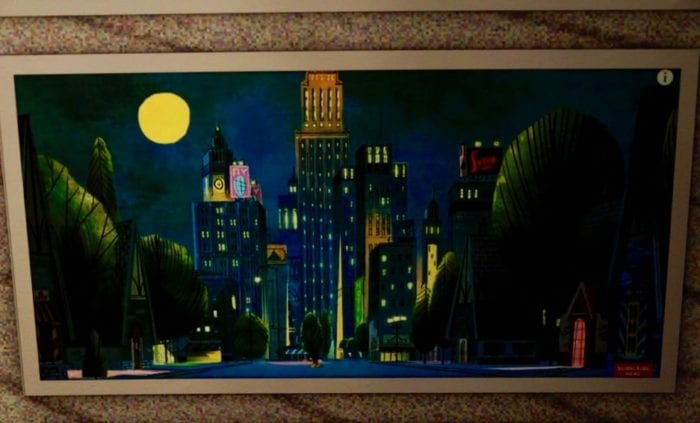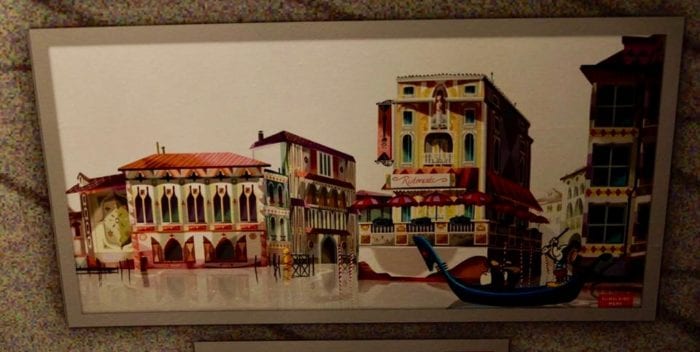 Looks like the ride vehicle is going to be a car…will be interesting to see how the train is incorporated..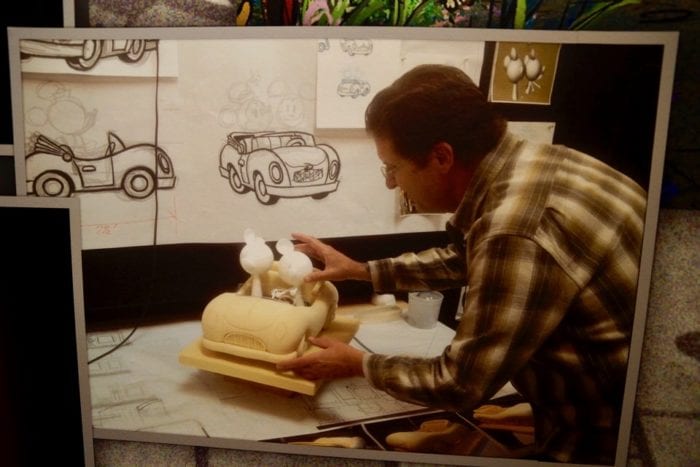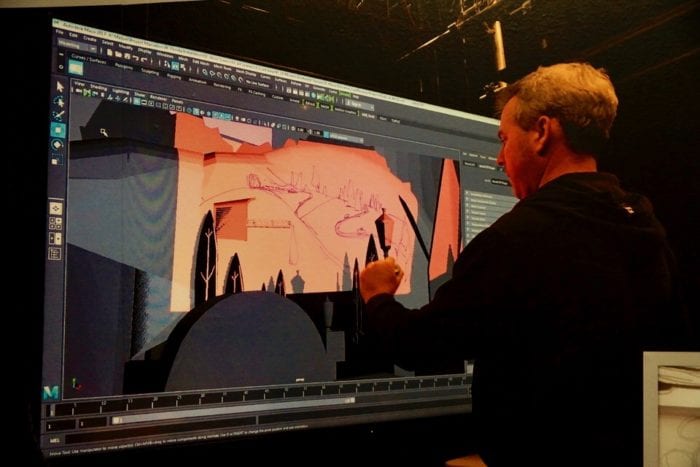 Are you chasing Goofy in a car while he's driving the runaway train?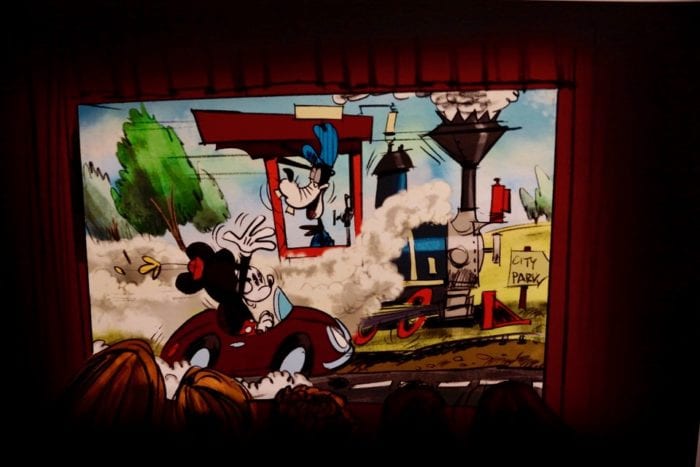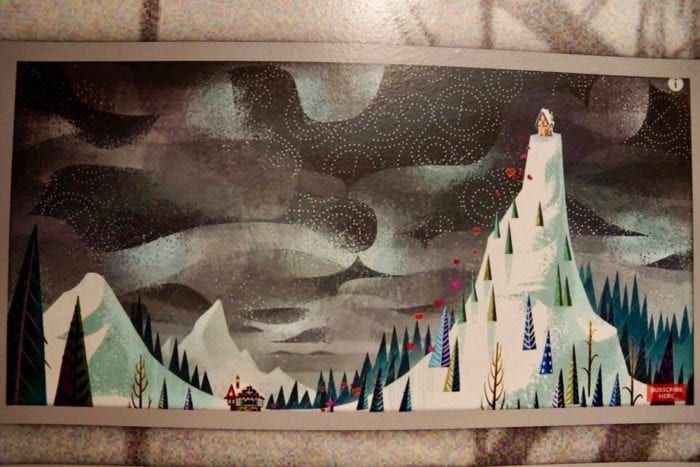 Two trains, both in a city of some sorts: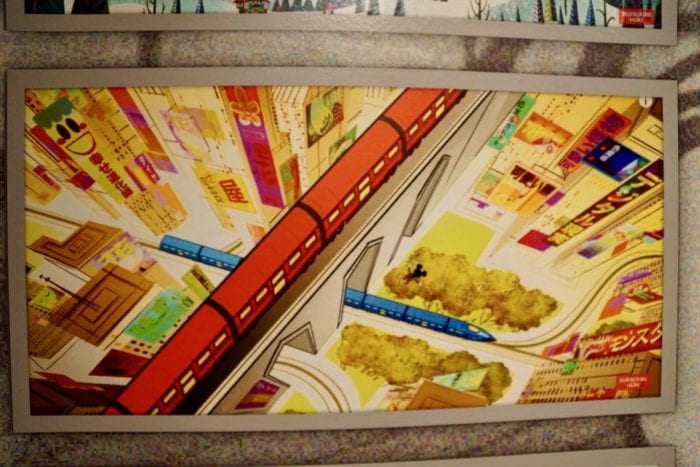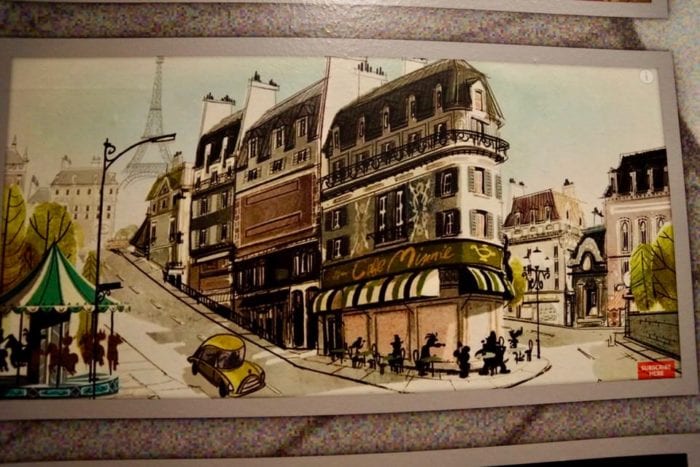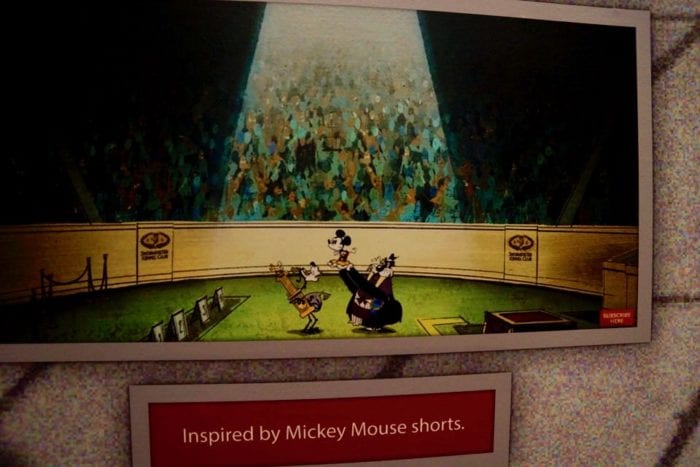 Concept art looks interesting, some are surprised about the fact that the ride vehicle is a car and not a train, but we've seen since the D23 Expo that they would be in a car.  I personally don't love the new Mickey and Minnie shorts, I prefer the old classic Mickey, but I'm more interested how the ride will be executed itself.  If the ride is well done it will make the version of Mickey not as important.  Looking forward to seeing more stuff soon….
Your Thoughts:
I want to know what you think about the Mickey and Minnie's Runaway Railway Display.  What do you think of the concept art?  What do you think of the ride vehicles?  Let us know in the comments section below!
If you enjoyed this article, as always I appreciate it if you'd share it with others via social media.  I work hard at making this website into a useful resource for you and your family to plan your visit to Walt Disney World, and I hope it can help you! Thanks 🙂