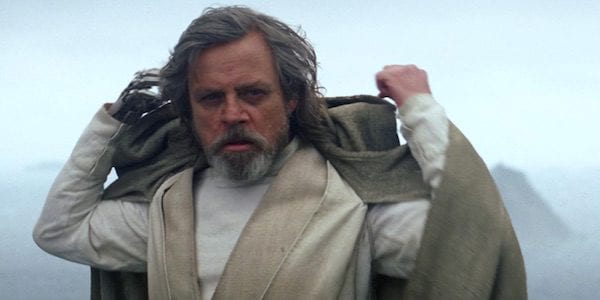 We've been waiting for what seems like an eternity since the last The Last Jedi Trailer has come out, ok not an eternity but April when the latest trailer was released at Star Wars Celebration in Orlando.  Still we haven't yet seen a full theatrical trailer, well that's about to change.  Mark Hamill gave a clue about the next trailer on his Twitter account.  A fan wrote him about The Last Jedi trailer, and he responded to watch Monday Night Football on October 9th "for no reason in particular."
The follows a pattern of Star Wars trailers being released during Monday Night Football, as the trailer for Star Wars: The Force Awakens came out during a game on October 19th 2015.
Since Mark Hamill made that tweet, he's since deleted it, which only adds to the validity of it as he was probably told to take it down.  The rumor also is that this will be the first and final full trailer as the one we saw back in April was only a teaser.  Usually every big film does a teaser, then full trailer, then final trailer, but apparently The Last Jedi could buck the trend and have this one be the Full and Final trailer combined.
What will be in the new Last Jedi trailer is anyone's guess.  Will we get any clues to who Rey's parents are?  Will we finally get a look at Snoke?  Your guess is as good as mine, so tune in to Monday Night Football on October 9th and maybe we'll find out!
Your Thoughts:
I want to know what you think about the possibility of a Last Jedi Trailer coming October 9th.  Will this be the final trailer for The Last Jedi?  What scenes from the film would you like to see in the trailer?  Let us know in the comments section below!
If you enjoyed this article, as always I appreciate it if you'd share it with others via social media.  I work hard at making this website into a useful resource for you and your family to plan your visit to Walt Disney World, and I hope it can help you! Thanks 🙂