We've been waiting with bated breath for more news about Star Wars Galaxy's Edge….anything that could get us even more excited for this amazing new land. Well next week Disney will be revealing the next big details for Star Wars Galaxy's Edge in Disneyland Park, including what the costumes for cast members will be like.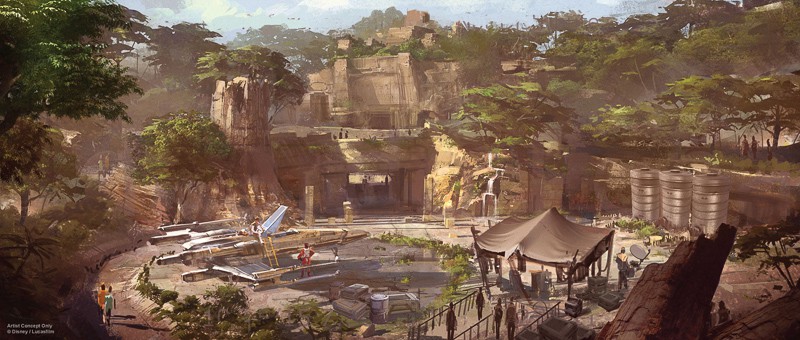 According to Theme Park Insider one of the big details might even be the reveal of the costumes for cast members who will be working in Galaxy's Edge.
Disney really is trying to sell the idea that when you step into Star Wars Galaxy's Edge, you aren't in a theme park anymore, heck you aren't even on planet Earth anymore. You've crossed over on the planet of Batuu, and they are going to do everything in their power to make you really believe that.
This is what Disney did when they opened Pandora: The World of Avatar in 2017, and at least in the beginning the cast members played their roles really well. Remember there was even a language they tried to get you to speak? Galaxy's Edge will be similar, but it begs to see whether or not they continue to play their roles in the months and years after. I tend to think so because people are more familiar with the Star Wars story so I think it's an easier sell.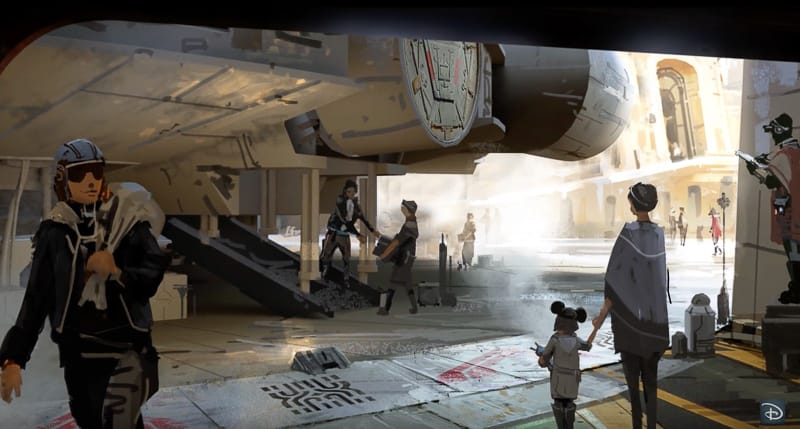 Next week in Disneyland, they are expected to have a cast member-only preview of the costumes, and then perhaps a public reveal later on that day. Expect for there to be a lot of social media buzz afterwards with pictures of the costumes making the rounds on the internet.
I'm not sure what kind of clothes people wear on Batuu, but expect some funky stuff maybe similar to what we have seen in the concept art:

Here's another example: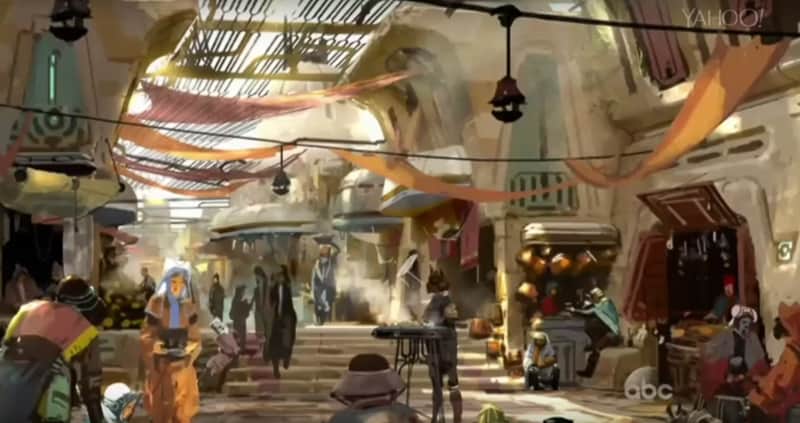 We also found out this week that alcohol will not be permitted outside of Galaxy's Edge in Disneyland Park, nor will it be allowed outside of Oga's Cantina. That means guests will not be able to bring it around the park.
This was to be expected and seeing as Disneyland has been a "dry" park for so many years keeping in line with Walt's original vision, I really didn't expect guests to be able to walk around wherever they want with a beer in hand.
Things are getting closer by the day and we've seen some cool updates in the last few weeks. For example you can watch a video here to go behind the scenes of the Galaxy's Edge construction.
We also have a whole construction update of Galaxy's Edge in Disney's Hollywood Studios where you can see the details being added to the buildings, and the Millennium Falcon ride almost finished.
Could the big news coming for Galaxy's Edge next week also reveal something about When Galaxy's Edge is opening up?
Disney still hasn't given us an exact date for the opening yet, though we know it's going to be Disneyland in June 2019 and in Hollywood Studios in Fall 2019. That article I linked to goes into more depth in narrowing down the dates.
Be sure to check out our Walt Disney World Construction Updates page for more updates on all the projects going on around Disney World as we continue to bring you the latest!
That's it for now from Star Wars Galaxy's Edge, stay tuned the rest of the month and more for more updates.
Your Thoughts:
I want to know what you think about the Star Wars Galaxy's Edge Construction Update for February 2019…
When are you going to Galaxy's Edge?
Which part are you most looking forward to?
Let us know in the comments section below!
If you enjoyed this article, as always I appreciate it if you'd share it with others via social media. I work hard at making this website into a useful resource for you and your family to plan your visit to the Disney Parks and I hope it can help you! Thanks 🙂