We've been concentrating a lot on the construction of Star Wars Galaxy's Edge in Disney's Hollywood Studios, but there's a version over on the west coast in Disneyland that's a lot farther along in development at this point. So much so that thanks to some satellite images from Nearmap, we can see the Millennium Falcon construction has begun in Star Wars Galaxy's Edge in Disneyland.
We've recently learned some new details about how the Millennium Falcon attraction will work, and so it's awesome to see the actual Millennium Falcon start to take shape outside the attraction:
Here are both versions of Star Wars Galaxy's Edge. The first photo is of the one in Hollywood Studios: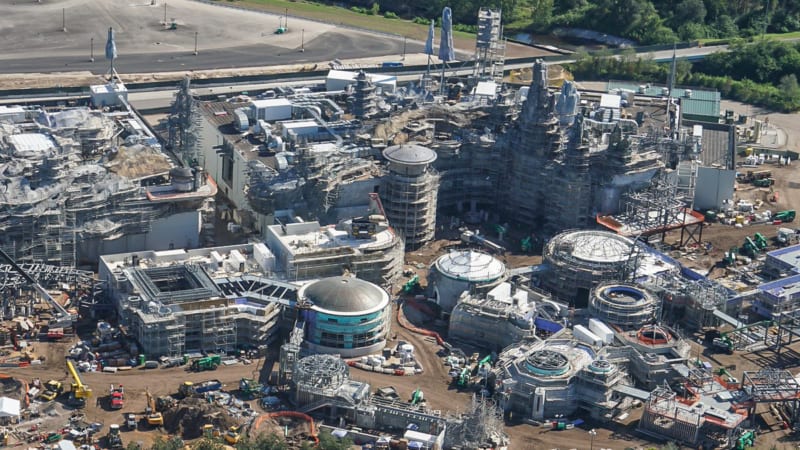 This one is of the Disneyland version at the end of September: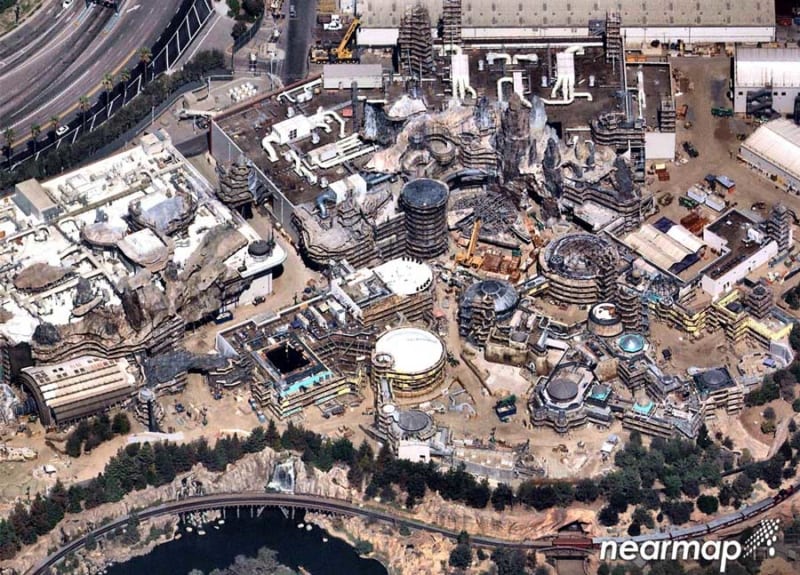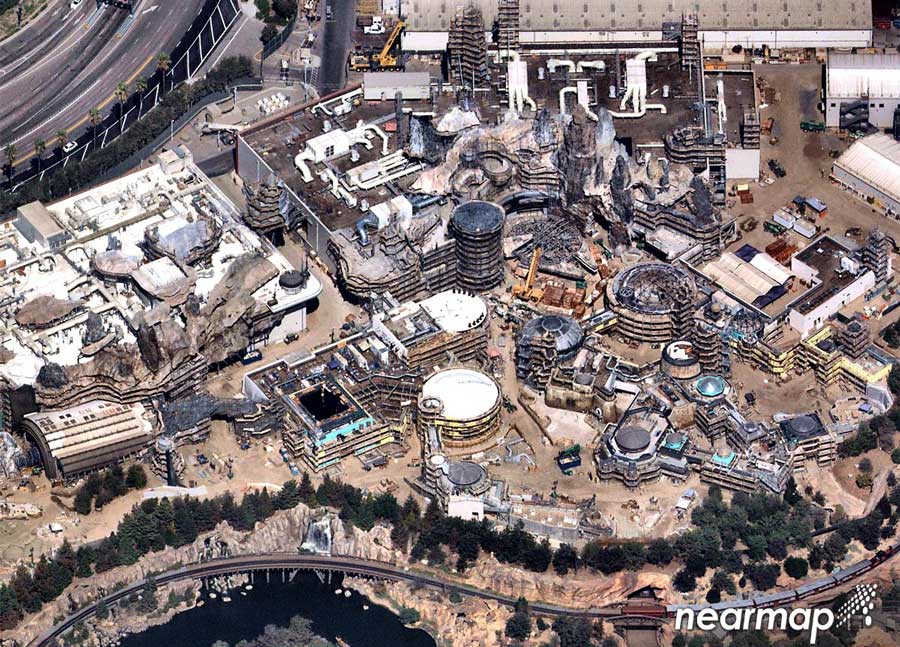 You can see in Disneyland the construction is much farther along right now with a great part of the theming for the buildings finished.
This is what the Millennium Falcon will look like when finished: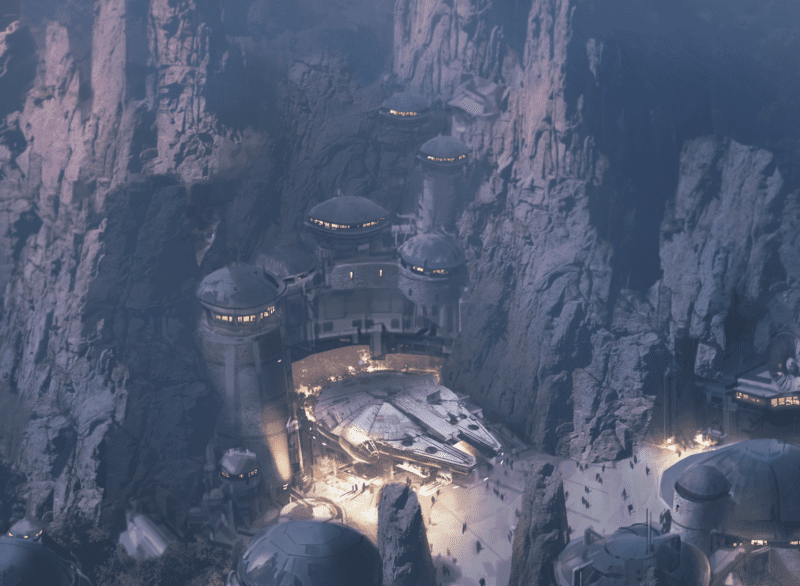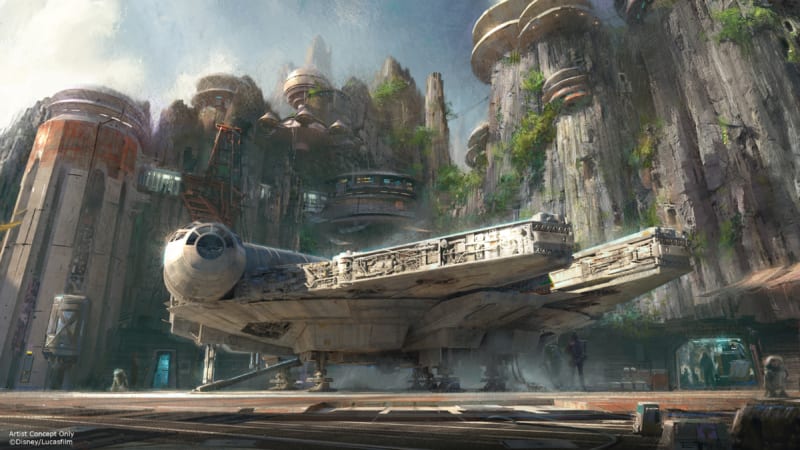 You may have noticed in the below photo, a certain, classic spaceship parked now outside of the Millennium Falcon attraction building, you can see it towards the upper right, inside the semi-circle: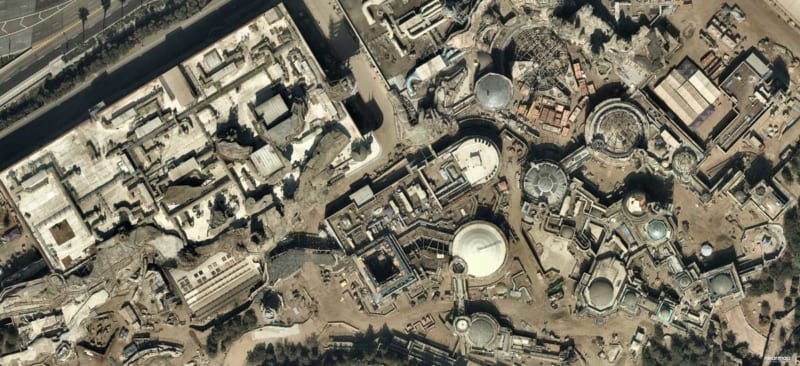 Guests won't enter the Millennium Falcon ship from outside, though from details recently shared there will be a moment when you take that iconic walk up the ramp and into the cargo hold of the Falcon. This will happen inside the show building and Disney is going to do an effect where it looks like the Millennium Falcon has been lowered down into a cargo hold. It will be amazing to see how Disney pulls it off.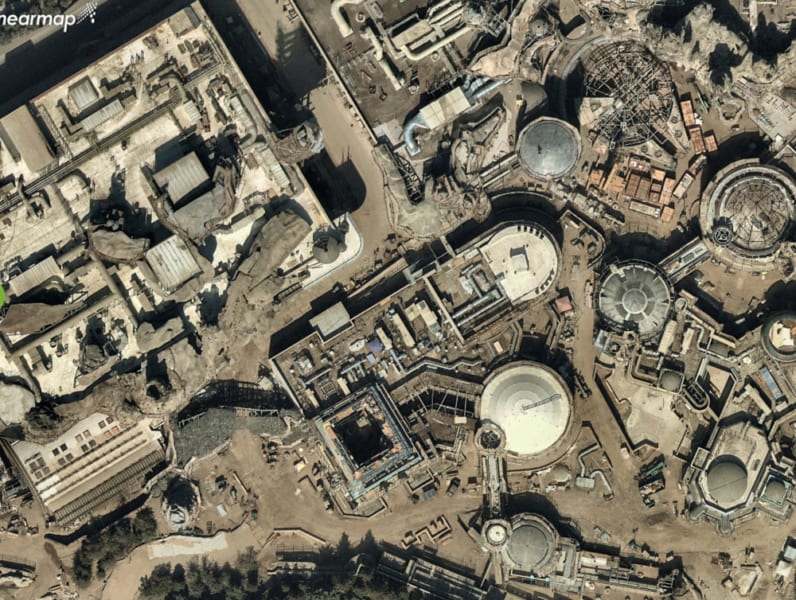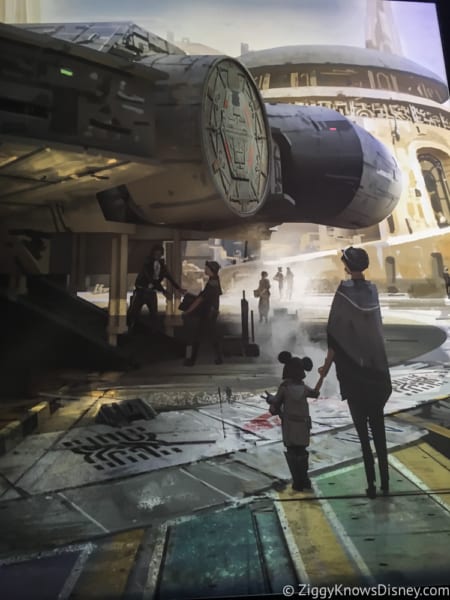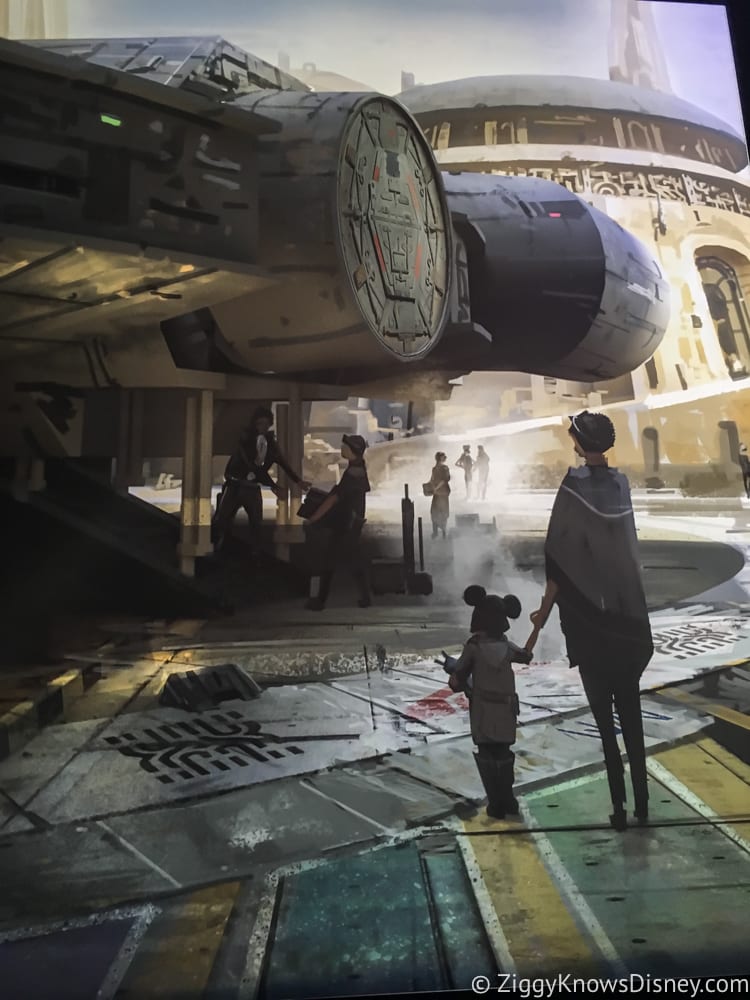 This is another shot with the Millennium Falcon centered and you can see clearly where it's going. The size is pretty impressive considering the huge holding containers that are sitting around the Falcon, which is sizably bigger than them!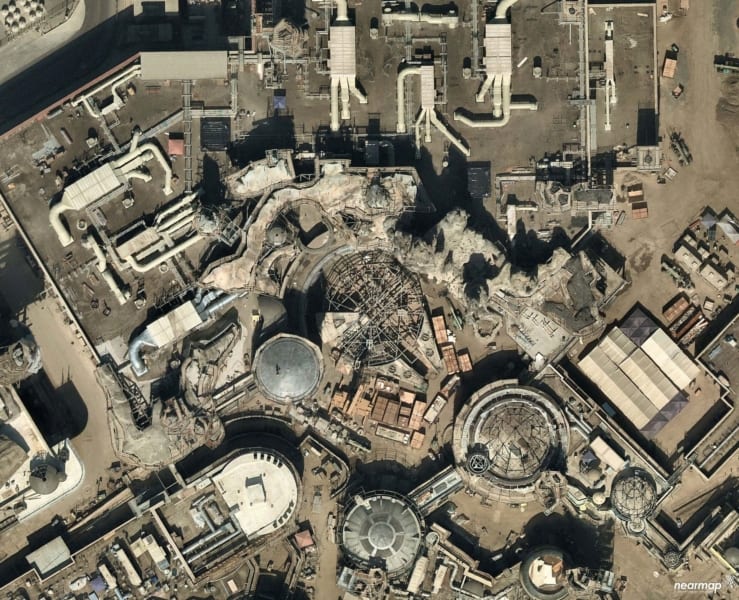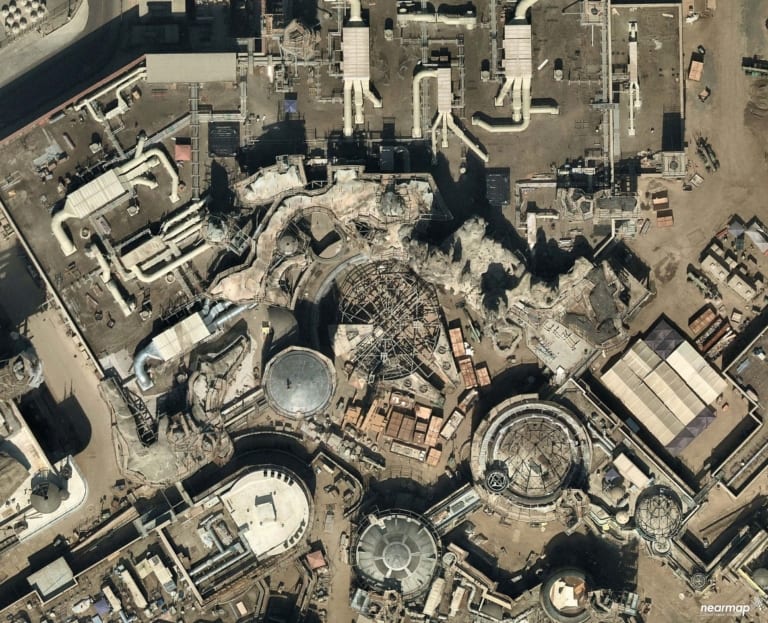 The Star Wars Land opening dates were announced and Galaxy's Edge is opening first in Disneyland on May 31, 2019, then in Hollywood Studios on August 29, 2019. Stay tuned for more updates on exactly when the dates will be.
For more info read our Complete Guide to Star Wars Land for a detailed look at the attractions, dining, planning and touring strategies.
Don't forget to check out my latest Walt Disney World Construction Updates including:
Guardians of the Galaxy Roller Coaster Epcot – Preparation for Panels and Launch Tunnel Come Into Focus
Tron Roller Coaster Magic Kingdom – Construction Update October 2018, Drainage Canals Re-Routed around the Site
Star Wars Galaxy's Edge in Hollywood Studios – Construction Update October 2018 – Buildings Gain Theming Elements and Rockwork
Star Wars Galaxy's Edge – Millennium Falcon Construction Underway in Disneyland
Disney Springs – Reimagined World of Disney Store Ready for Grand Opening
Disney Skyliner Gondola – New Video and Details as Cables Ready to Go Up
Your Thoughts:
I want to know what you think about the Millennium Falcon construction beginning in Galaxy's Edge Disneyland…
Which part of Galaxy's Edge are you most looking forward to?
Which attraction do you want to ride more: Battle Escape or Millennium Falcon?
Let us know in the comments section below!
If you enjoyed this article, as always I appreciate it if you'd share it with others via social media. I work hard at making this website into a useful resource for you and your family to plan your visit to the Disney Parks and I hope it can help you! Thanks 🙂
Photo Credit: @Bioreconstruct
Need Help Planning Your Disney Vacation? Show You the World Travel is Here to Help!
Just fill out the form below and someone will contact you for all your Disney Vacation Planning Needs….