We just got some new information for one of the most anticipated films of 2020 as the official trailer for Disney's Jungle Cruise has just dropped today. We're going to show you the Jungle Cruise trailer, break it down and share with you everything we know about it so far.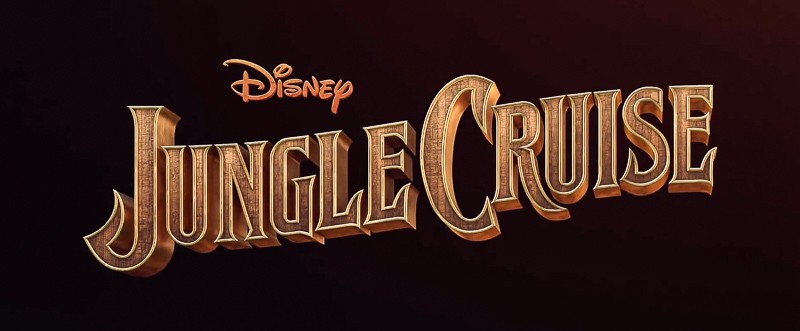 If you aren't familiar with the Jungle Cruise film, it's Disney's must-see film coming out in July 2020, and it is inspired by the classic Disney park attraction the Jungle Cruise, much in the way the Pirates of the Caribbean franchise was launched and based on the theme park attraction.
I don't know if Jungle Cruise css going to have that much success, but Disney is banking on it being their next big franchise and have brought on mega-stars Dwayne Johnson and Emily Blunt to launch the franchise.
The new trailer for Jungle Cruise is really cool and it incorporates much of the 2 trailers we saw at the D23 Expo when Johnson and Blunt both gave us a first look at the film. This trailer is like those two smaller trailers combined basically.
The basic premise behind the story is that Blunt plays Lily Houghton who is trying to hunt down a magical tree in the Amazon "that possesses unheralded healing powers." We get a look at the tree in the beginning of the trailer: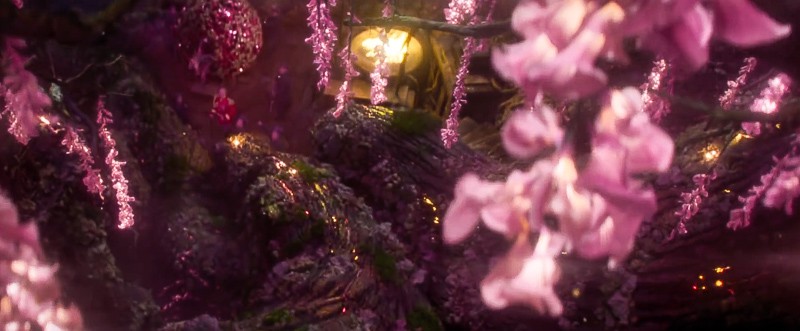 She says that an arrowhead is the key to finding it and we also get a glimpse of that object, locked away in this box: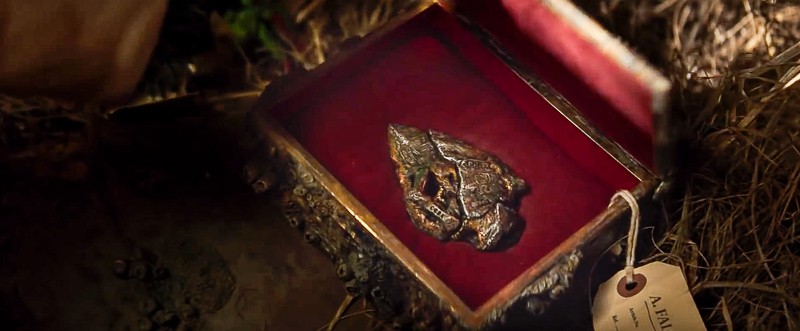 Naturally she can't make her way into the jungle herself to find the tree, so she needs a guide. That's where Frank (Johnson) comes in.
In our first look at The Rock we see him as a jungle cruise guide, but more like the one in Disneyland as he's playing cheap tricks on the passengers in order to get thrills for them including fake head-hunters and hippos.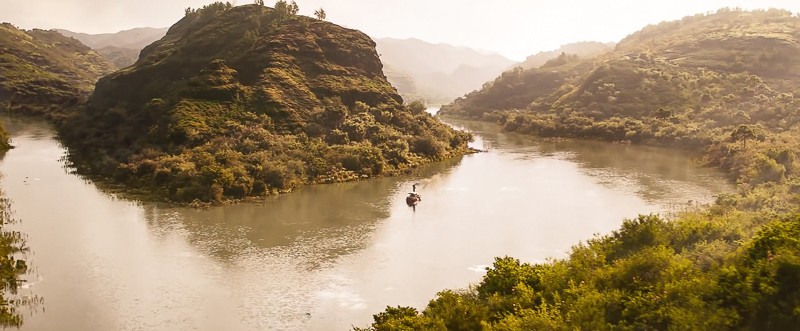 It looks like Frank is about to lose his business when Houghton shows up needing a jungle guide and tells him she is offering big money.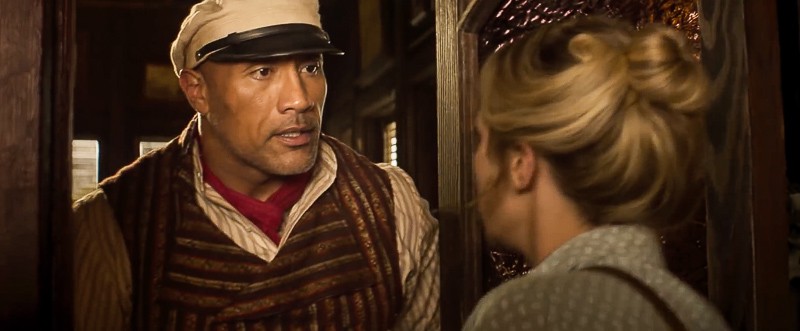 It looks like Frank doesn't want to do it, but of course he needs the money and decides to accept, being sure to tell Lily that the trip will cost $10,000 to get her there alive, $15,000 dead, because then he'd have to carry her back.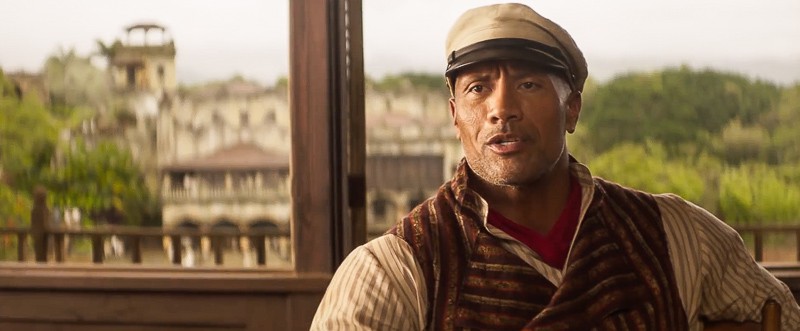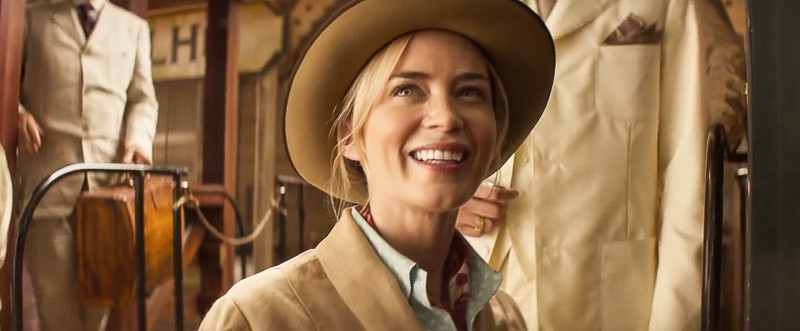 They set off on what looks like a crazy adventure into the jungle, meeting all sorts of danger and foes along the way.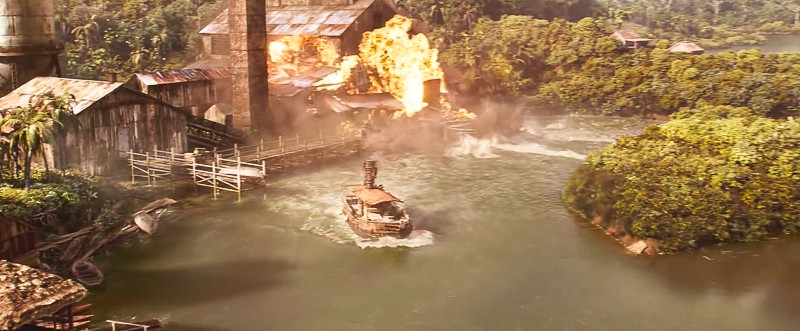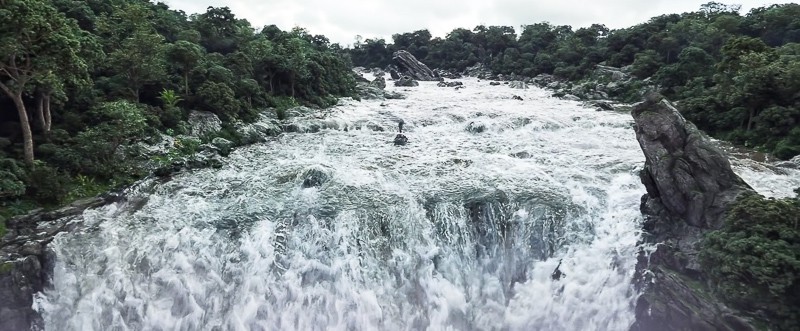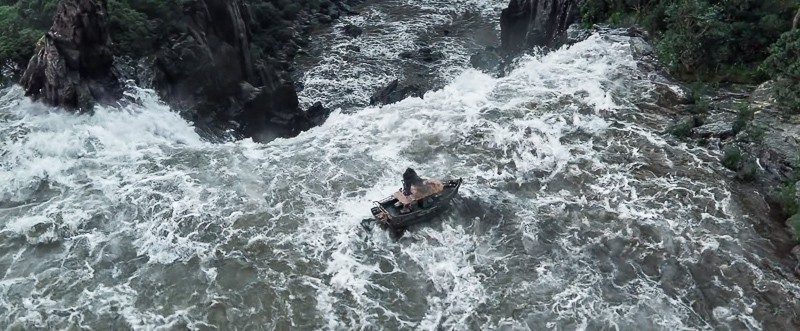 When it looks like the part in the film where they get close to the magical tree, there is a very mysterious-looking character, wrapped with snakes who is most likely protecting it.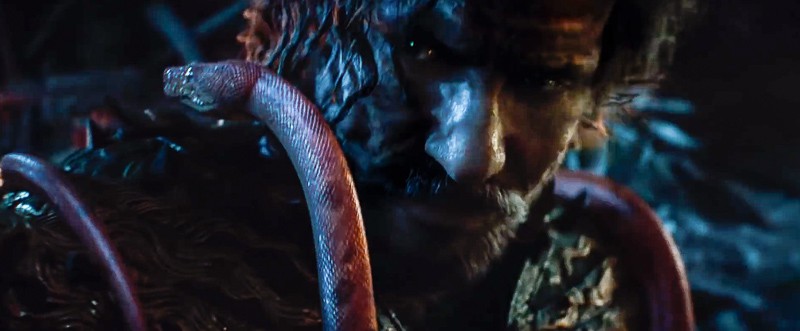 Here is the Jungle Cruise Official Trailer:
I'm very curious to see how this film comes out after long production delays pushed it back until 2020. Usually when there are long delays, it isn't a good sign for the film, but let's hope that isn't the case with Jungle Cruise.
Many are skeptical with how this film will be, and I don't think it's going to be the front-runner for the Oscar next year, but I did think that Blunt and Johnson have pretty decent chemistry together from what we saw at D23, and seeing as basically everything Disney and Dwayne Johnson touch turns to gold, you definitely shouldn't bet against it.
There will be more Jungle Cruise trailers before it comes out in theaters July 24, 2020, so we'll keep an eye out on it and update you with any new developments or trailers! Disney's Jungle Cruise stars Dwayne Johnson, Emily Blunt and also in the film are Edgar Ramirez, Jack Whitehall, with Jesse Plemons, and Paul Giamatti.
Stay tuned here at Ziggy Knows Disney for the latest Disney News.
Your Thoughts:
I want to know what you think about the Jungle Cruise official trailer…
Are you looking forward to this movie?
Do you think it's going to be a success?
Let us know in the comments section below!
If you enjoyed this article, as always I appreciate it if you'd share it with others via social media. I work hard at making this website into a useful resource for you and your family to plan your visit to the Disney Parks and I hope it can help you! Thanks 🙂
Need help planning your Disney Vacation? Contact René from Show You the World Travel for all your trip planning needs. All of the agents there are certified Disney Travel Agents and are super helpful with all your planning needs. I highly recommend them and the best part about it is they are FREE to use!