If you love the Disney theme parks as well as traveling, perhaps you have thought about becoming a Disney travel agent. But getting started in a new profession is easier said than done, so what steps do you have to take if you want to sell Disney vacations?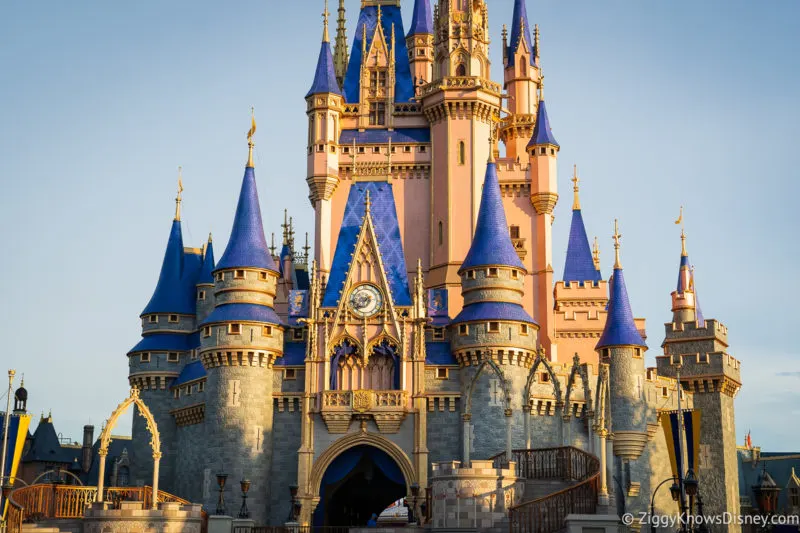 In this post, we are going to show you exactly what you need to know to become a Disney Travel Agent including all the perks and benefits you can get from being one.
We'll cover how much you need to work, how much money Disney travel agents make, how you get paid, and what requirements you need to fulfill to make this your line of work. After all, with Disney vacations getting more and more complicated, guests always need someone to explain it all to them and to make the vacation planning process much easier and less stressful.
We'll also show you what to look for in a Disney travel agency, how to prepare for your interview, what scams to be careful of, and the challenges you will face in this profession.
Of course, it's not a dream job for everyone, and just because you love Disney, it doesn't mean that you should necessarily make it your full-time job, so we'll go over all the advantages and disadvantages of joining this profession and who is really best-suited for it.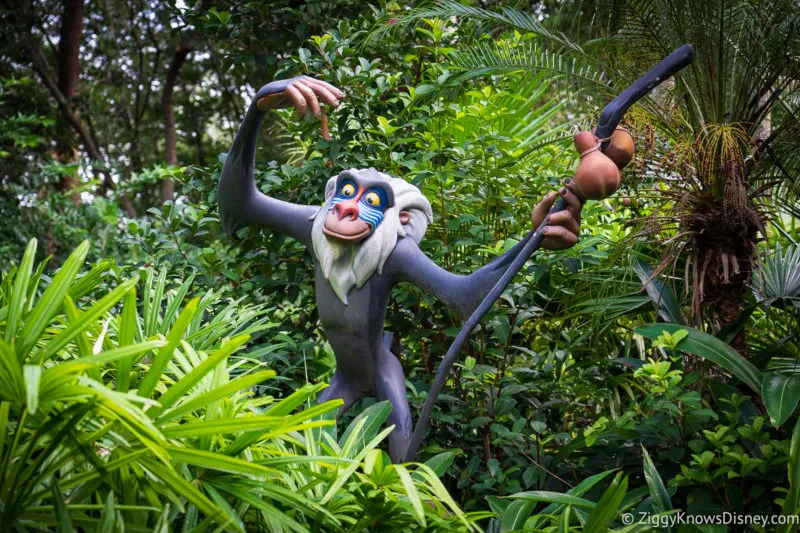 Still, making money by doing what you love can be both thrilling and greatly rewarding so if Disney is your passion it may be the perfect career path for you either in a part-time capacity as a side hustle or to make a full-time income. If that is the case, we'll cover what you need to know here.
Instead, if you don't want to become an Authorized Disney Travel Planner yourself but are looking for one to help plan your next Disney trip, we highly recommend Show You the World Travel. They can help you get the best prices, they have amazing customer service and they are 100% FREE to use.
Before we get started, don't forget to sign up for our FREE Weekly E-Mail Newsletter. There we bring you the latest Disney vacation planning tips including how to save money, where to stay, and the best things to do, which would be very helpful to know if you are planning on becoming a Disney travel agent. You can sign up here: Join our E-Mail Newsletter!
What is an Authorized Disney Vacation Planner (Travel Agent)?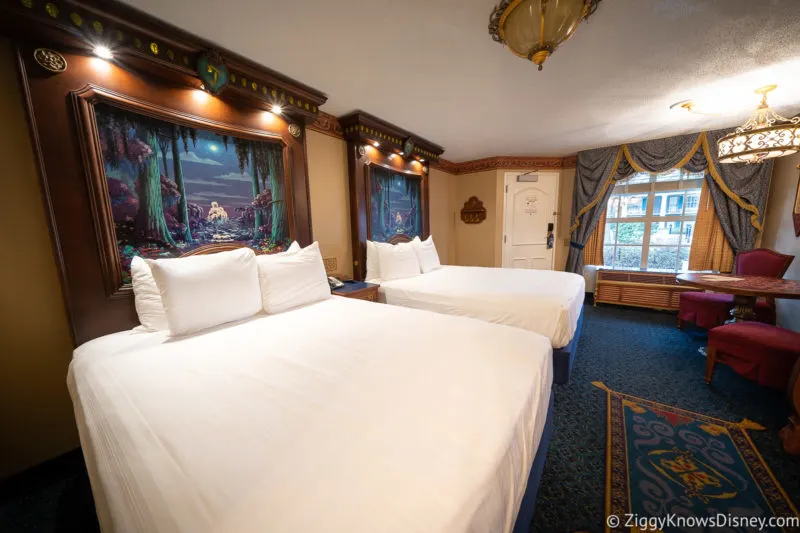 An Authorized Disney Vacation Planner is basically a travel agent that specializes in Disney vacations. However, there is much more to it than just that.
The days of using the term "travel agent" are almost as old as the days of the dinosaurs, and Disney has adequately prepared vacation planners to be equipped with modern technologies to meet a different age of clients in the 21st century.
With online booking these days seen as the norm with infinite amounts of popular booking sites, Disney utilizes specialized independent contractors who work with an affiliated travel agency.
Remove the term travel agent from your dictionary and instead replace it with Disney Vacation Planner. These planners are specialized to deal specifically with Disney Vacations, from cruises to Disney World trips to Disneyland trips to Adventures by Disney trips. And the list goes on and on.
These "travel agents" can book Disney vacations for guests over the phone, over the Internet, or through emails. They are NOT Disney employees and are instead independent contractors.
What Perks Do You Get as a Disney Travel Agent?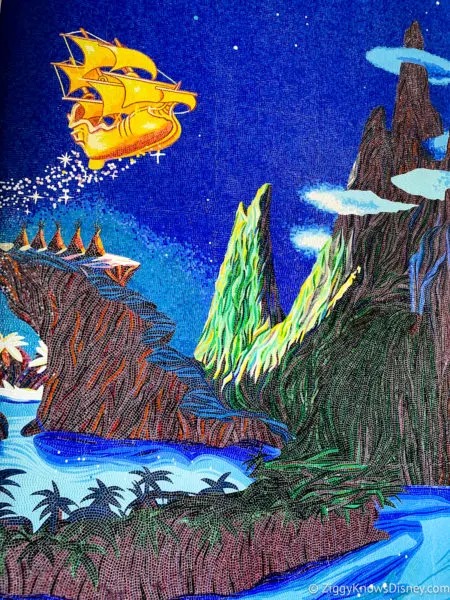 Working as a Disney Travel Agent or Vacation Planner brings a number of tremendous benefits, especially if the agent is a big Disney fan. Here are some of our absolute favorite perks you get:
Benefit #1 – Get Paid to Talk about Disney
If you love Disney, there are a few things you can do that are more enjoyable than talking about and helping other Disney fans plan the trips of their lives! You get to immerse yourself in Disney every day, talking about and researching the various different Disney Destinations.
And if you love what you do, what can top that?!
Benefit #2 – Flexible Schedules
While you do work for an agency as a Disney Travel Agent, you're more or less your own boss. That means that you don't have to have a set schedule and you can work your Disney Travel Business around your own schedule.
You will likely need to accommodate your client's schedules if you want to have success while meeting different Disney deadlines such as the 60-day mark for dining reservations.
Many clients also will reach out to you in the early morning hours or late in the evenings, and you'll likely want to get back to clients quickly if you want them to use you again, so you'll need to be flexible and adaptable.
Benefit #3 – Work from Home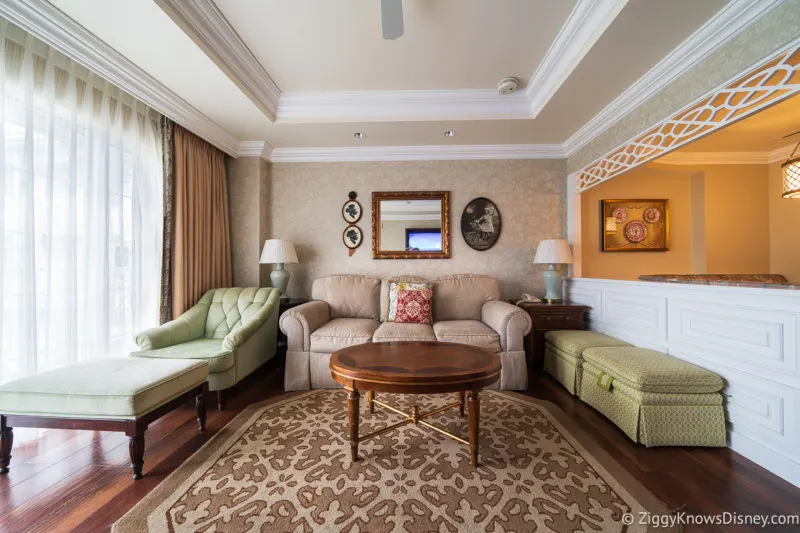 One of the beautiful things about being a Disney Travel Agent is that you'll do the bulk of your work likely at your home and while on the computer. Forget about dealing with traffic or long commutes to work!
You will likely need to take some phone calls and don't necessarily need to be home for that, but the majority of your work will be booking for guests via emails and Disney booking sites.
Benefit #4 – Set Your Own Hours
Another amazing benefit as a Disney Travel Agent is that you can set your own hours. There is no clock to punch or someone telling you exactly when you need to work.
If you want to sleep in and wake up on the later side, go ahead! If you want to stay up late helping guests, you can do that too.
Benefit #5 – Training Opportunities
As a Disney Travel Agent, you will have access to The College of Disney Knowledge so you can learn all about selling Disney properties. Your individual agency might also have other online and in-person training opportunities to expand your selling and destination knowledge.
Benefit #6 – Personal Travel and Discounts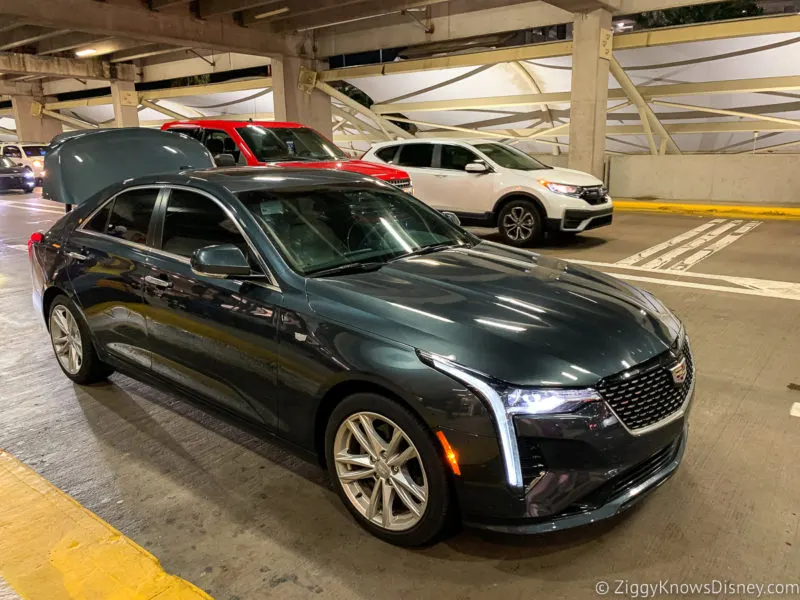 Agencies offer different discount opportunities and even free park tickets at times, depending on your progress and sales. If you reach eligible qualifications you can get some nice travel incentives.
Benefit #7 – Tax Deductions
Since you'll be an independent contractor, you'll likely be able to get a number of different business deductions including portions of your Disney trips, internet costs, computer, and even potentially some of the cost of your home office.
*It's always best to consult with a tax advisor for the current laws in your state before you begin writing things off.
Benefit #8 – Make a good income
If you treat your Disney Travel business like a real business, you can make a really nice income. Your income is completely commission-based meaning that the more vacations and trips you help people plan, the more money you can make!
If you're a motivated person that is willing to learn how to grow your business, you can have great success and more money than you can make in some other professions.
How Many Hours Do You Need to Work?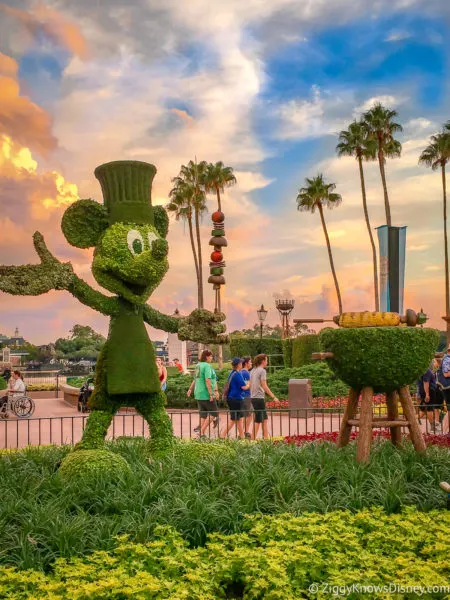 Many different agencies have different views on how many hours you need to work, so it will depend on which one you choose. Many of them expect their independent contractors to begin their careers full-time with 40+ hour work weeks immediately.
Other agencies allow their travel planners to start as slow or as fast as they want, allowing them to treat it as a true side hustle. If you want to spend 5 hours a week on it, that's perfectly doable. Just make sure whatever agency you go with, you ask what is expected from the get-go.
And like all things, the more you put into it, the more likely you'll have success, and have it more quickly. If you don't treat it as a business and just do a little here and there, you'll likely not have the same kinds of success.
How Do Disney Travel Agents Get Paid?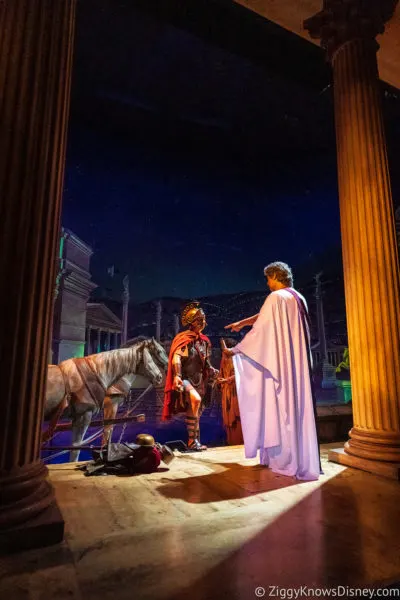 Let's talk about the fun part, getting paid! And while it might seem like slow sledding at the beginning as an agent, Disney Travel Agents can make great money!
Most Disney Travel Agencies pay their agents in commissions, albeit some of them have slightly different commission structures. How it works is simple:
Disney, as the travel vendor, gives agencies a commission on the final booking cost.
The agency you work for will pass on a percentage of that commission to you.
This does NOT add any additional costs to a vacation for guests, instead, Disney pays out a finders' fee of sorts to the agency meaning that Disney makes less money on the vacation, not the guest paying more
For instance, let's say a guest books a vacation package with room and park tickets through you. Imagine the cost of this trip is $5,000 in total. Disney will then pay the agency a percentage of this.
In many cases, it's around 10%. So from this particular trip, the agency that you work for receives $500. Once the agency receives the payment from Disney, they'll give you a percentage of that commission.
Generally, agencies will pay commissions between 50-90%. Agencies will raise the commission rates for agents that bring in more sales as incentives often.
How Much Do Disney Travel Agents Make?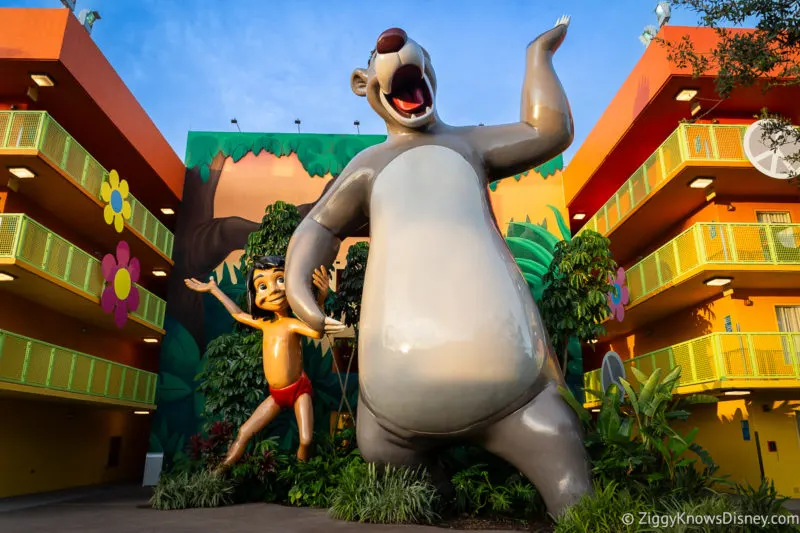 Like with most commission-based pay structures, a lot of that depends on you! How much you sell, the overall cost of the trips in which you book, the commission split with which your agency offers, and the total number of trips you sell will be the deciding factor!
Some agents make tremendous income, and some agents make no money. It can be a great gig for a self-starter-type person that is willing to put in some work to build a business.
Are there Minimum Booking Requirements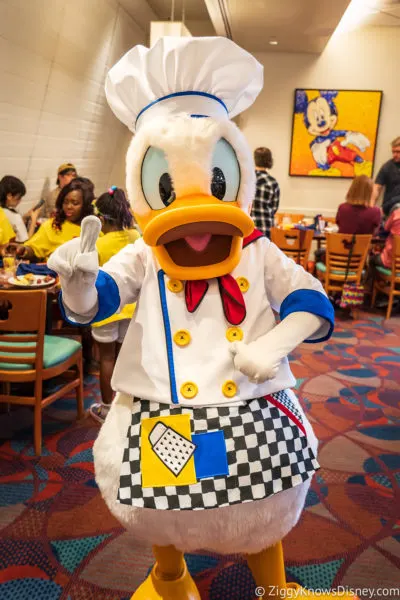 In some cases, there are minimum booking requirements, but that all depends on the agencies with which you work for. Some agencies have minimum booking requirements such as meeting a minimum dollar booking amount each year and others might expect you to make at least one sale a month.
In that case, if you don't reach the minimum booking requirement, you might lose your agent status or receive a decrease in your commissions.
When Do You Get Paid?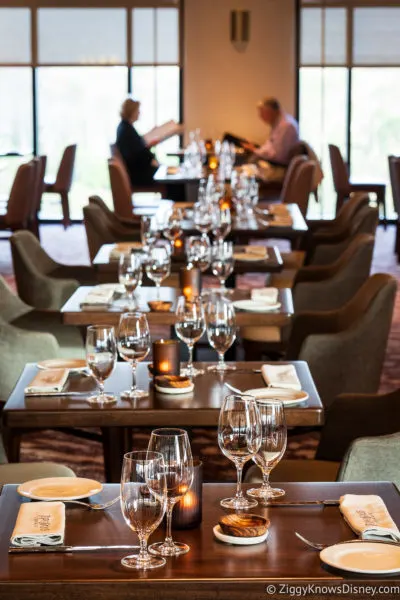 Disney Travel Planners always get paid after the guest travels. So if you book a trip for a guest that isn't traveling for another few months, you'll need to wait until AFTER the trip is over.
And if the guest cancels at the last minute, you unfortunately will not get paid, since the trip was never taken and Disney didn't get paid from that guest.
As you can see, it's important to continue to build up your client base initially when you first start. The payouts will be minimal for a little while until your clients begin going on their trips.
Don't think you'll immediately be quitting another job the second you start, you have to view it as a business, and eventually, it'll grow if you continue to build your client base.
If you can keep a steady supply of trips booked, you'll begin to see some money flying in, and in that case, you can evaluate if the money you make as a Disney Vacation Planner is enough to support you full-time or if you want to keep it as a side-job.
How Much Does it Cost to Become a Disney Travel Agent?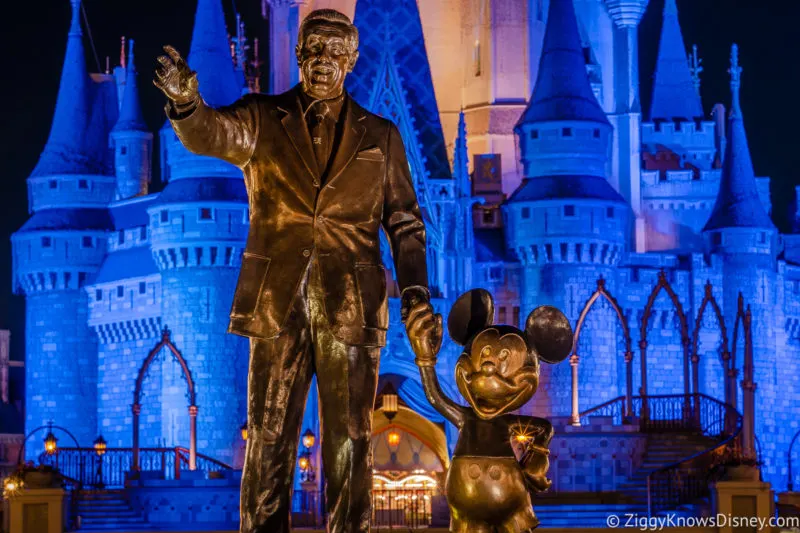 Like with all businesses, being a Disney Travel Agent generally requires a little bit of an initial investment. Expenses that you'll likely have at the beginning include:
Hosting Fees – Monthly or annual fees for you to belong to an agency
Registration Fee – Usually a small outlay of about $100 or so to get started with an agency
Training and Technology Fees – These are additional fees that agencies use to get access to certain programs and emails that allow you to use certain software for your business. These fees can be $50 to $100 per month.
These are the main expenses! Usually, in total, it's a couple of hundred dollars or so to get started.
There are also what's called "No-Fee Agencies" that charge no fees to agents. And while this seems nice initially when you have no clients, they often come with no benefits to new agents. You'll be completely on your own, limiting your ability to get help if you need it.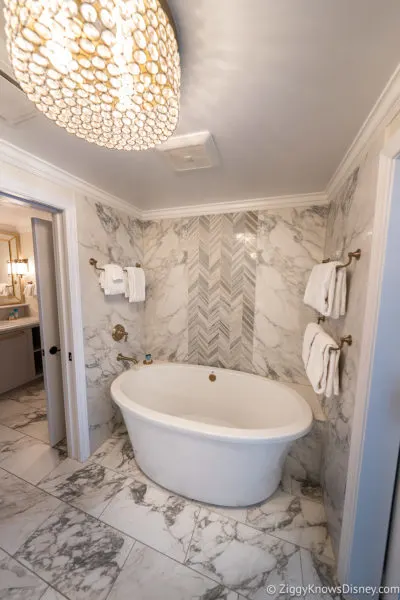 And with No-Fee Agencies generally comes significantly reduced commission structures. These types of agencies are attractive to Disney fans that just want to venture out and do this as a hobby and aren't fully committed to doing this full-time.
If you want to make a full-time career or livelihood out of this, you'll likely be better off finding an agency that will offer you training and all the tools that you need to be successful quickly. While it might seem like a lot initially, the additional training will likely allow you to have far greater success quickly, enabling you to get your initial outlay of money back quickly.
Make sure whatever agencies you choose have IATA (International Air Transport Association) and/or CLIA (Cruise Lines International Association) accreditation. This will ensure you don't get involved with any kind of scams.
How to Become an Authorized Disney Vacation Planner (Step by Step)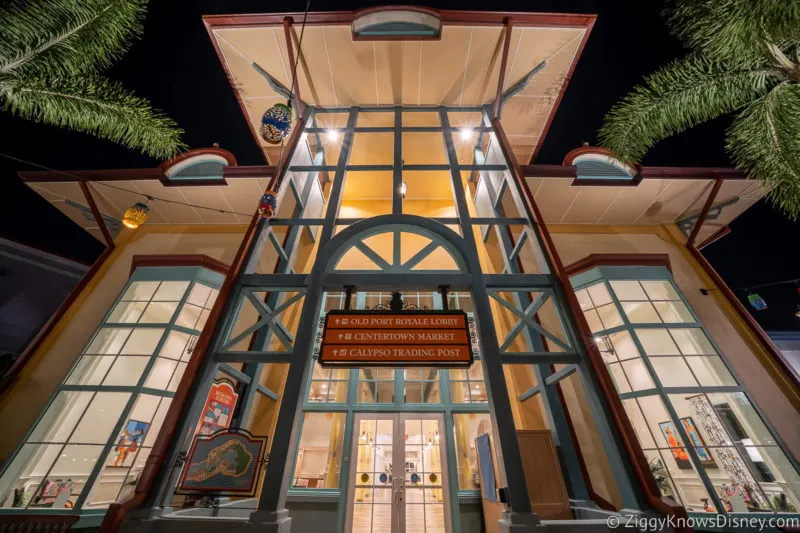 If you've read through this so far and you're considering becoming an Authorized Disney Vacation Planner, here are the step-by-step instructions on exactly what you need to do to become one.
You need to first join an authorized travel agency that is registered with Disney. Do your research and pick a good company that offers competitive commission rates while also being reputable and having a good reputation! Agencies that are in good standing with Disney receive "Earmarked" status with four levels of recognition – Bronze, Silver, Gold, and Platinum.

Make sure the agency is accredited by either CLIA or IATA and make sure they are in good standing with at least one of these organizations.

Avoid companies that charge significant fees upfront when you apply, and be sure it isn't an MLM organization that is simply looking to get your money when applying. A good agency will offer you the official Disney travel agent training course called the College of Disney Knowledge.

Reach out to other agents in the company. Ask them questions that are pertinent to the agency. Ask about the training, ask about the commission structure and the rates, and anything else you think would be beneficial to know.

If you begin to feel good about a particular agency, then apply online! Fill out the instructions carefully.

Let the agency know about your experience and love for all things Disney on the application. If they see your enthusiasm and knowledge about the Disney brand, it'll give you an advantage. Also, if you have any kind of previous sales or customer service experience it is a major positive.

If the agency brings you on board, then make sure you have a dedicated work area in your house someplace and begin training immediately!
It Depends If You are Already a Travel Agent or Not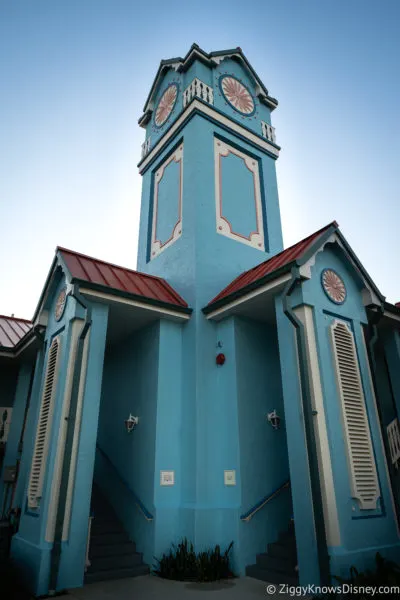 While the steps above are mostly applicable if you're not already a travel agent and are going to work for a Disney Travel Agency. But what if you are already a certified agent and want to sell Disney Vacations on your own?
If You are Already a Travel Agent
While being a Disney travel planner is similar to being a regular travel agent, there are some additional criteria you will need to specialize in to sell Disney vacations. First, you'll need to register for Disney-specific travel agent training on the Disney Travel Agents site.
After creating your account, you will need to complete the College of Disney Knowledge training, which will give you specific online classes and information about Disney Destinations and vacations.
If You are Not Already a Certified Travel Agent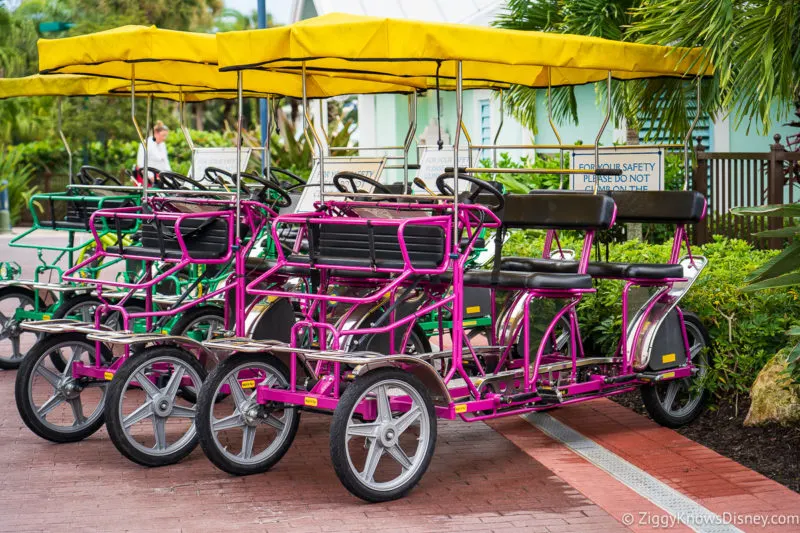 You'll first need to become a certified travel agent prior to signing up for a Disney travel agent training course. The certification programs vary in terms of the cost and the necessary requirements. Once you've finished the program and have the necessary licensing to sell in various states, you can then register for the training mentioned above.
*Remember this is ONLY necessary if you will not be working with an agency.
Things to Look For Before Choosing a Disney Travel Agency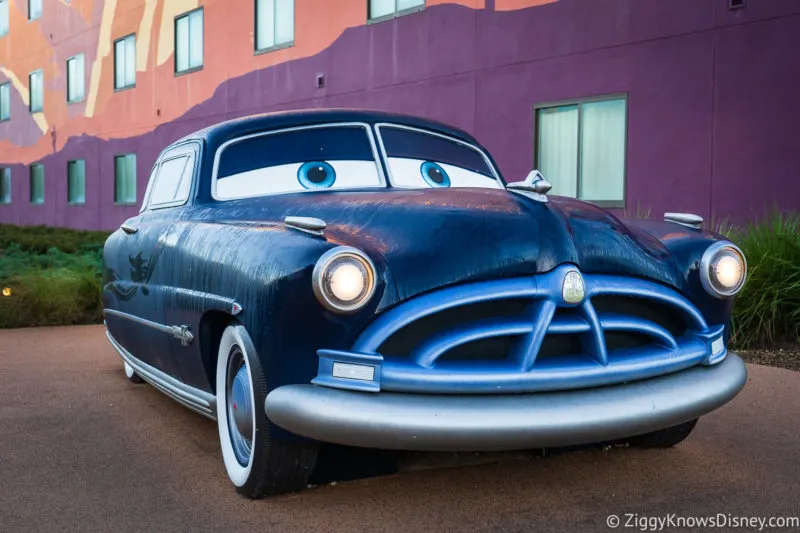 When researching different Disney Travel Agencies, it's important to look out for any concerns prior to committing to a particular agency. Here are our favorite things to look for:
If the agency has significant upfront training course fees (more than a few hundred dollars) or registration fees, these could be MLM companies. Training should generally be provided by the agency free of charge. While reputable agencies likely charge a little bit of money for technology fees and insurance, these are never usually more than a few hundred dollars.
Check to make sure they have either IATA (International Air Transport Association) and/or CLIA (Cruise Lines International Association) accreditation and that they want all of their agents to finish the College of Disney Knowledge.
Make sure they are an Earmarked Travel Agency. This designation means that Disney recognizes this agency as meeting certain criteria and it also gives travel agents the confidence knowing that Disney trusts and relies on this agency to be a solid company.
Look for companies that are neither too big nor too small. If they have too many agents, you'll likely not get the attention or help you need. If they are too small, they might not have the quality technology or training in place for you to have success.
Does the agency provide any kind of perspective client leads to their agents? The best agencies provide leads, allowing you to potentially get additional business, rather than being solely reliant on bringing all of your own customers to the table.
Take a look at online reviews of the agency by looking at sites such as Facebook and Google. Do customers have positive things to say about the agency? Have they had good experiences using the agency to book their trips?
It's important to see that the agency provides a good and friendly working environment. Does the agency provide good support? Are the other agents friendly and willing to assist you? A good agency should feel as if everyone is pulling together and you can freely talk to the owner of the company as well as to the other agents.
How to Prepare for Your Application and Interview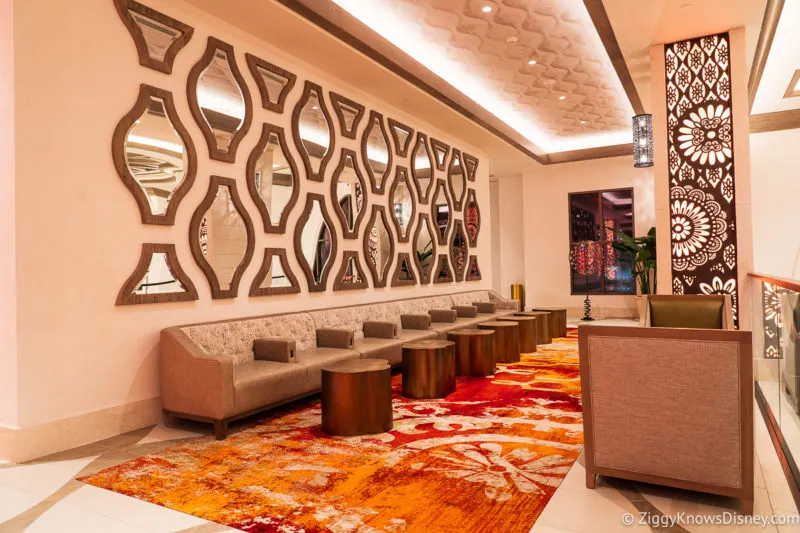 When preparing for your application and interview, it's helpful to brush up on your Disney knowledge. Each application has very different questions.
Different agencies look for different qualities and place a certain emphasis on certain levels of criteria. Qualities that they will likely want to see demonstrated during the interview process will be things such as:
Passionate about the Disney Brand
Well-versed in different Disney Destinations around the world
Prior experience in customer service or planning Disney trips
Available to put in a lot of time and commitment
A social media presence can be helpful, and at the very least the ability to use social media
Being a tech-savvy person that can easily talk clients through the booking process
Have some capable sales qualities with closing abilities
A personable person that people feel comfortable with on the phone
Ability to create your own leads through marketing means or a large network
Organized and detail-oriented to be able to manage multiple clients and keep track of past clients. You'll need to be reliable in helping customers book things at certain deadlines
These are just some of the qualities that will be helpful in ensuring you get brought on board by the agency you've well-researched. Make sure you try to highlight these points during the interview and the application process.
Go to Disney College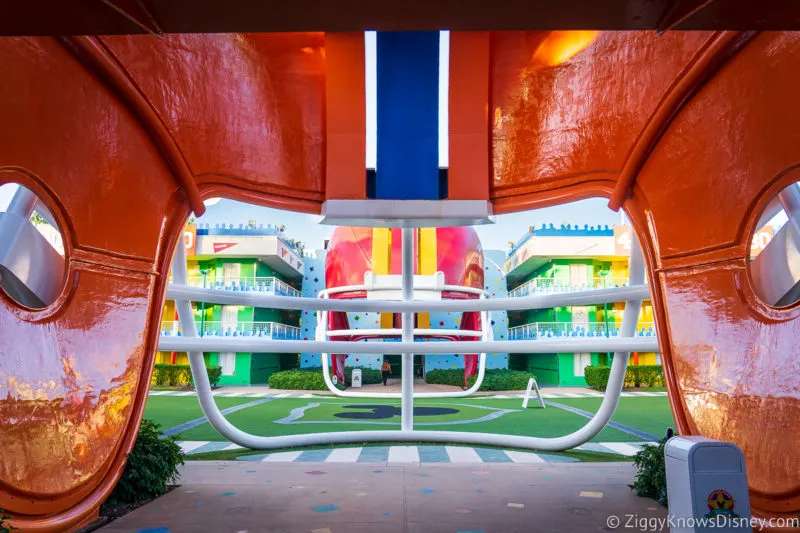 Whether it's the first agency you applied for or the 10th, it doesn't matter. Congratulations! Make sure you have a great feel and excitement for the agency which hires you. If you're going to devote years to building your business to this agency, you'll be happiest if you love the agency.
Once you are hired and decide to take the position, you can begin Disney College! Training is done online and can usually begin immediately. The College of Disney Knowledge will help agents on each of the different destinations they offer including Walt Disney World, Disneyland Resort, Aulani, Disney Cruise Line, and Adventures by Disney.
The college sessions are done over Powerpoint presentations with voice-overs and you'll be watching videos and visiting the Disney Travel Agent website for additional references.
Take the course slowly, even though it's only about 24 hours in total. Each lesson has a quiz and you'll need to complete each of the core lessons and then take a 50-question quiz. It's best to take notes if it's something you'll likely forget.
You'll be expected to know all of the different aspects of a Disney trip such as tickets, resorts, lands, parades, shows, etc…, which are crucial when you are answering questions from your clients.
Get Hired and Start Booking Vacations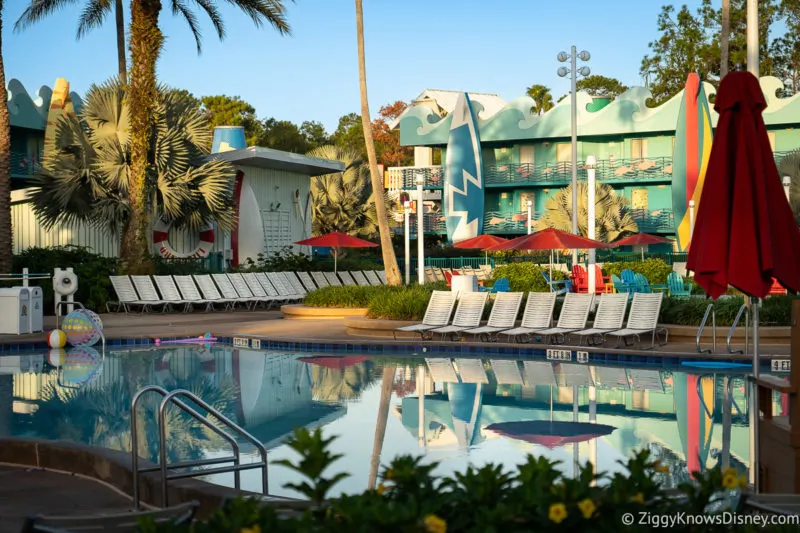 After completing The College of Disney Knowledge and getting your IATA number, you can begin your travel agent career and book your very first Disney Vacation! Learn the ropes as you go, and you'll feel more and more comfortable as you dive in and continue to follow any necessary training programs and support that the agency provides as well.
You'll likely want to build your social media accounts and start building an audience on platforms such as Facebook, Instagram, and TikTok.
Do Disney Travel Agents Get Free Trips?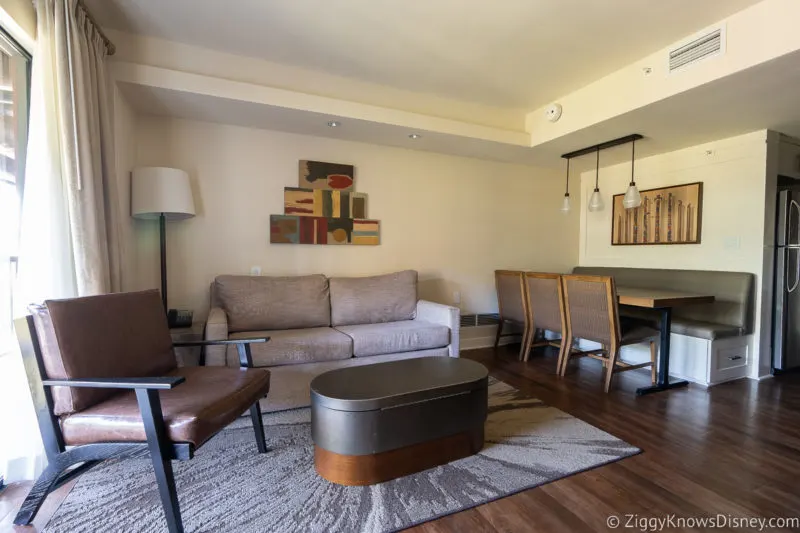 The number one question I hear people ask is if Disney Travel Agents get to go on Disney vacations for free. While that would be AMAZING, generally speaking, the answer is no.
Disney does not offer free trips to travel agents, although they do sometimes offer discounts on certain things such as the Disney Cruise Line and Adventures by Disney. They might also receive benefits when booking different vacations such as receiving additional perks such as a room upgrade.
In addition to that, many of the different agencies offer incentives for their agents that have high volumes of sales giving them free perks at times such as free park tickets or a hotel night. These aren't provided directly by Disney, but if you are a high performer, you may get some free stuff!
Scams to Look Out for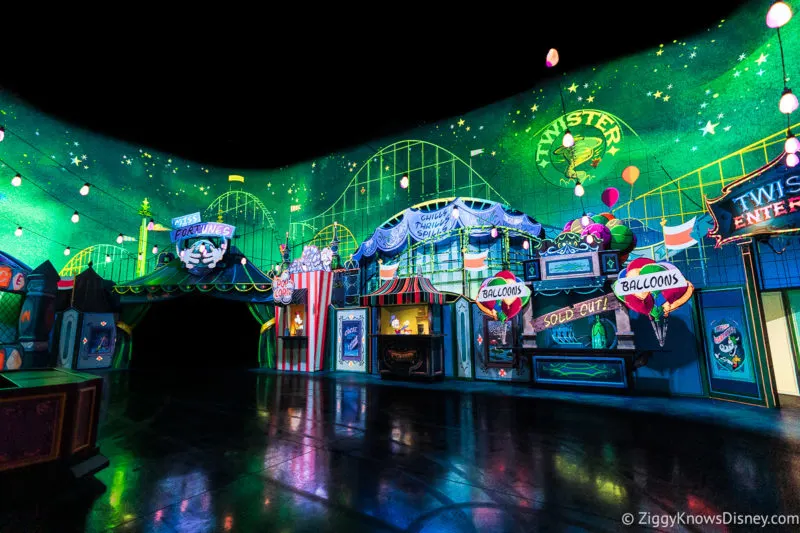 There are a few additional things you need to look out for so you don't get scammed:
If you're told that you got the job but they then proceed to ask for $500 to work for them, it's likely a scam
If you're working for a travel agency and aren't getting paid, even AFTER your guest goes on their trip, it's likely a scam
If you see things such as membership fees, training fees, registration fees, or affiliate fees, it's likely a scam
Can You Be a Disney Travel Agent Without an Agency?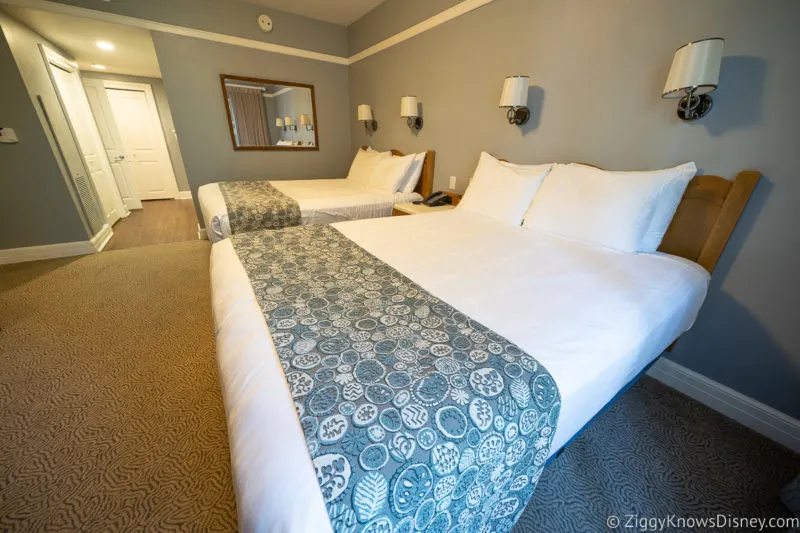 Yes, you can be a Disney Travel Agent without an agency, but it's complicated and will require additional work and money.
You will need many different certificates and licenses that the various different agencies already have in place for you to work with different suppliers in different states. It's a far greater risk and requires a much greater outlay of money and resources initially.
Instead, if you work with an agency, you'll be able to operate under their licenses which makes things much easier.
Can You Offer Disney Vacations and Experiences?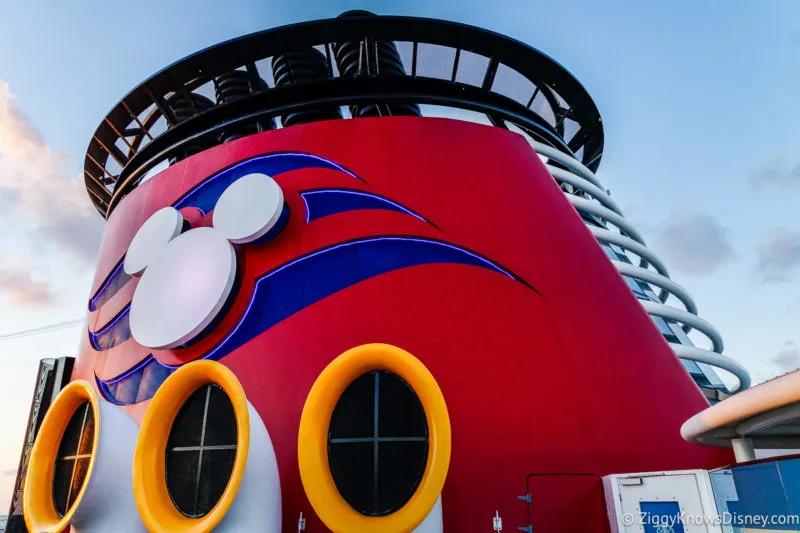 Yes! Once you're an official Authorized Disney Travel Agent you can book Disney trips to all of the different Disney destinations, but you can also book other types of travel as well. This can range from hotels to cruises to Adventures by Disney Tours all over the world!
You can also specialize in other forms of travel outside of the Disney Parks by adding other things to your repertoire such as Universal Studios, or thousands of other travel destinations as well!
Many of the different travel agencies will offer free training courses to help their agents learn about different destinations and have the ability to specialize in other popular vacation destinations both domestically and internationally.
Challenges You Face As a Disney Travel Agent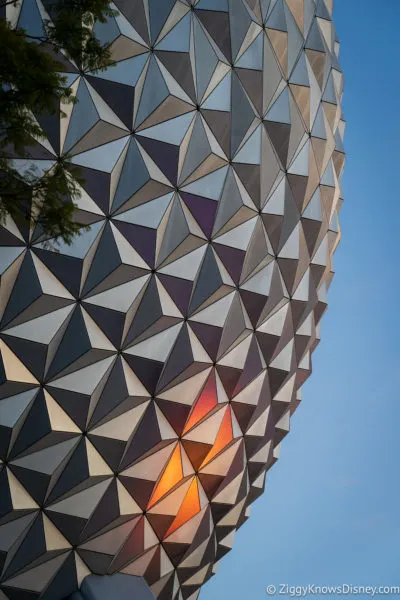 And while being a Disney Travel Agent has significant perks, it doesn't mean it's perfect all the time. There will be challenges and hurdles for new agents, especially in the early stages. What are these?
Finding Clients – It can be challenging to grow your initial customer base. You'll likely need to be active on social media and talk up your services to people you meet. Finding prospective clients is the lifeblood of your business and if you can't find customers, you're not going to make money. The good news is most agencies offer great training to help you find buyers.

Continuous Education – Disney news comes out practically by the hour, and keeping up with all the latest happenings both at Walt Disney World and Disneyland can be a full-time job in and of itself! Imagine keeping up with all of the Disney Parks around the world and potentially other vacation destinations. You'll need to keep educated to fully assist your customers on their trips.

Working around Clients' Schedules – Just because you CAN work when you want, doesn't mean that's in the best interests of your clients. Some clients have vastly different schedules than you, and you'll have to meet their demands and work around when they have time to talk.

Distractions at Home – While working from home is wonderful most of the time, if you have children or distractions at home, it can be easy to lose track of what you need to get done, wasting valuable time that could be spent building your business.

Monthly Fees – You will likely have some monthly fees, such as technology fees and insurance fees when working with an agency. While these aren't much, when you aren't making any money your first few months, it could set you back a little.

Taxes – We love tax deductions by being an independent contractor, but if you're not used to it, you'll need to keep better track of your expenses and your income. You'll likely want to set aside 25-30% of any income you make to pay taxes since commissions are NOT taxed.
How to Choose a Disney-Focused Travel Agency?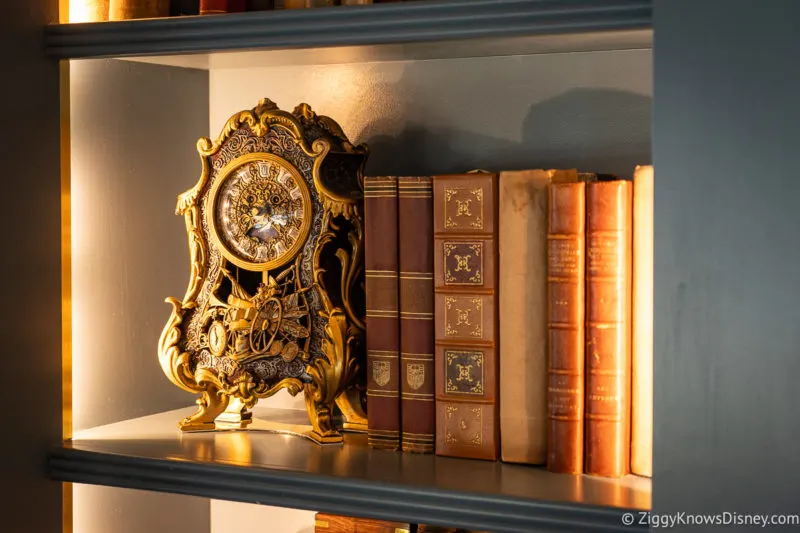 While it's important to choose a Disney Focused Travel Agency to partner with since you want Disney to be your main specialization, there are some other factors to consider when picking an agency.
Does the Disney Travel Agency have 'Earmarked Status?' If it does, that's a major positive. While this isn't a dealbreaker since it's possible the company you are looking at hasn't been around long enough for it to get this status.
Does the agency offer the ability to book other forms of travel for guests that choose NOT to book a Disney trip? Are these destinations that interest you, and do they offer training for these locales?
How long has the agency been in business? What are their reviews like on social media?
Is the agency owner freely available for you to speak to? Are there successful agents that you can speak to?
Once you get a good feel for a potential agency, at that point it's worth applying! Remember, there are a lot of agencies, and don't accept the job if you're not 100% convinced of the agency's credentials.
The Best Disney Travel Agency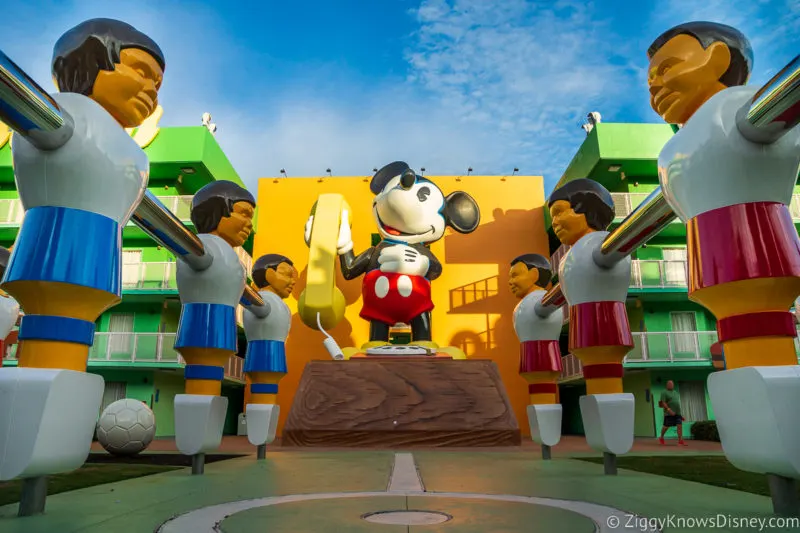 After explaining everything to look for and be aware of if you are planning to become an Authorized Disney Travel Planner, which agency do we recommend the most? To us, that is a no-brainer…Show You the World Travel.
You probably know that we recommend Show You the World Travel to our readers who need help planning their trips, but they are just as good of a company to work for as they are at planning guests' trips.
If you are interested in becoming a Disney Travel Agent, go to their website here and contact the owner Rene Cittadino who will be happy to talk with you and see if it's a good fit.
In fact, we have a friend who learned about them through this website and actually started working for them as a Disney travel agent, and she absolutely loves everything about it. She confirmed to us they are a great company to work for and they cover all the checkpoints we went over earlier in this article.
With her testimony, I am confident to recommend them to anyone wanting to start selling Disney vacations.
And if you are planning a Disney trip soon, please reach out to the friendly group of experts they already have working as agents. They will make your trip planning experience stress-free and help you every step of the way! Fill out a free request here.
Ready to Start Planning Your Disney Vacation?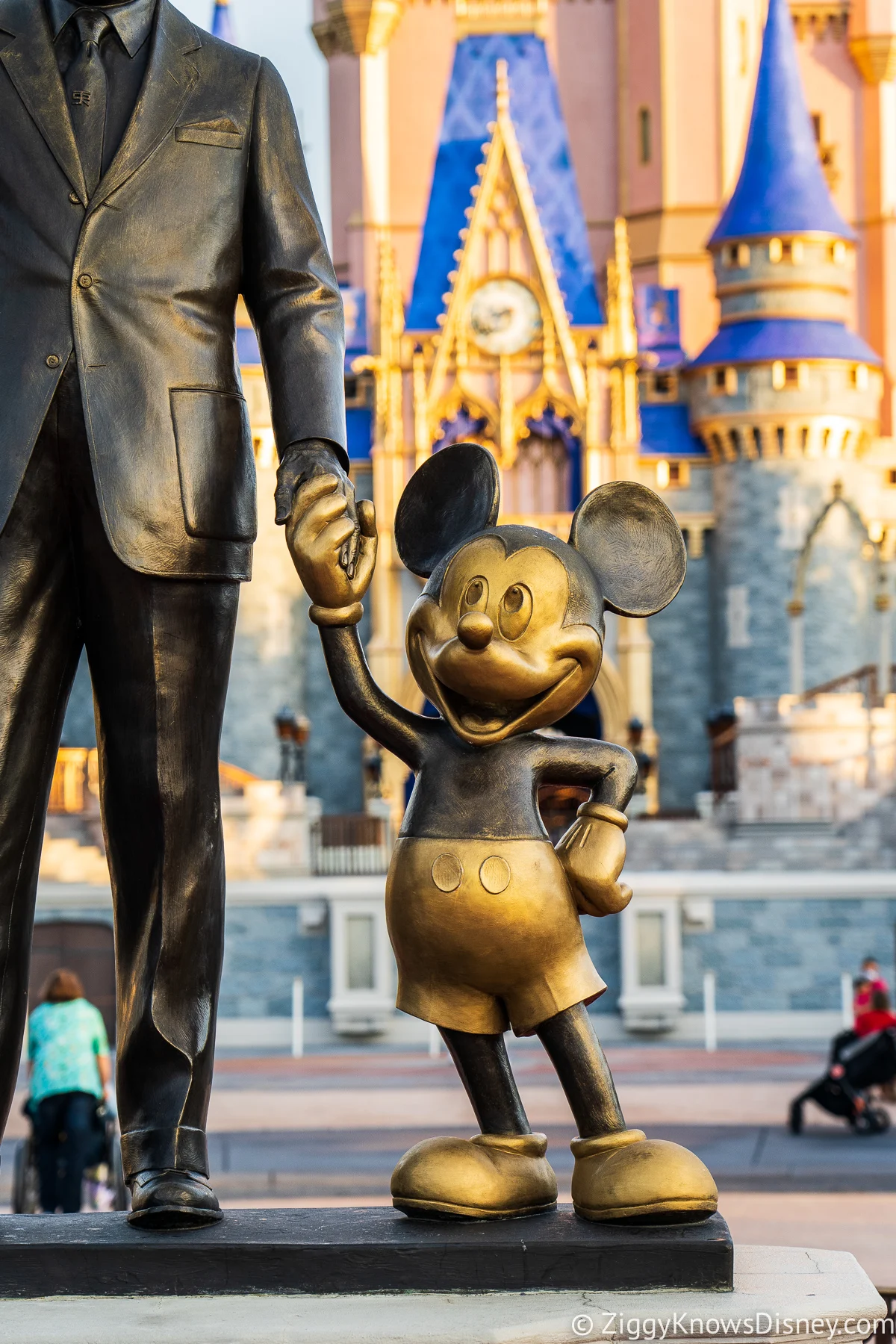 That wraps up our look at how to become an Authorized Disney Travel Planner. If you are thinking about going to Walt Disney World in the coming future, here are some other popular articles where you will find all the info and tips you need to plan your trip.
Your Thoughts
I want to know what you think about our guide to becoming an Authorized Disney Vacation Planner…
What is your favorite benefit of being a Disney travel agent?
What important tips have you learned over the years that can help others if they want to become one?
Let us know in the comments section below!
If you enjoyed this article, as always I appreciate it if you'd share it with others via social media. I work hard at making this website into a useful resource for you and your family to plan your visit to the Disney Parks and I hope it can help you! Thanks 🙂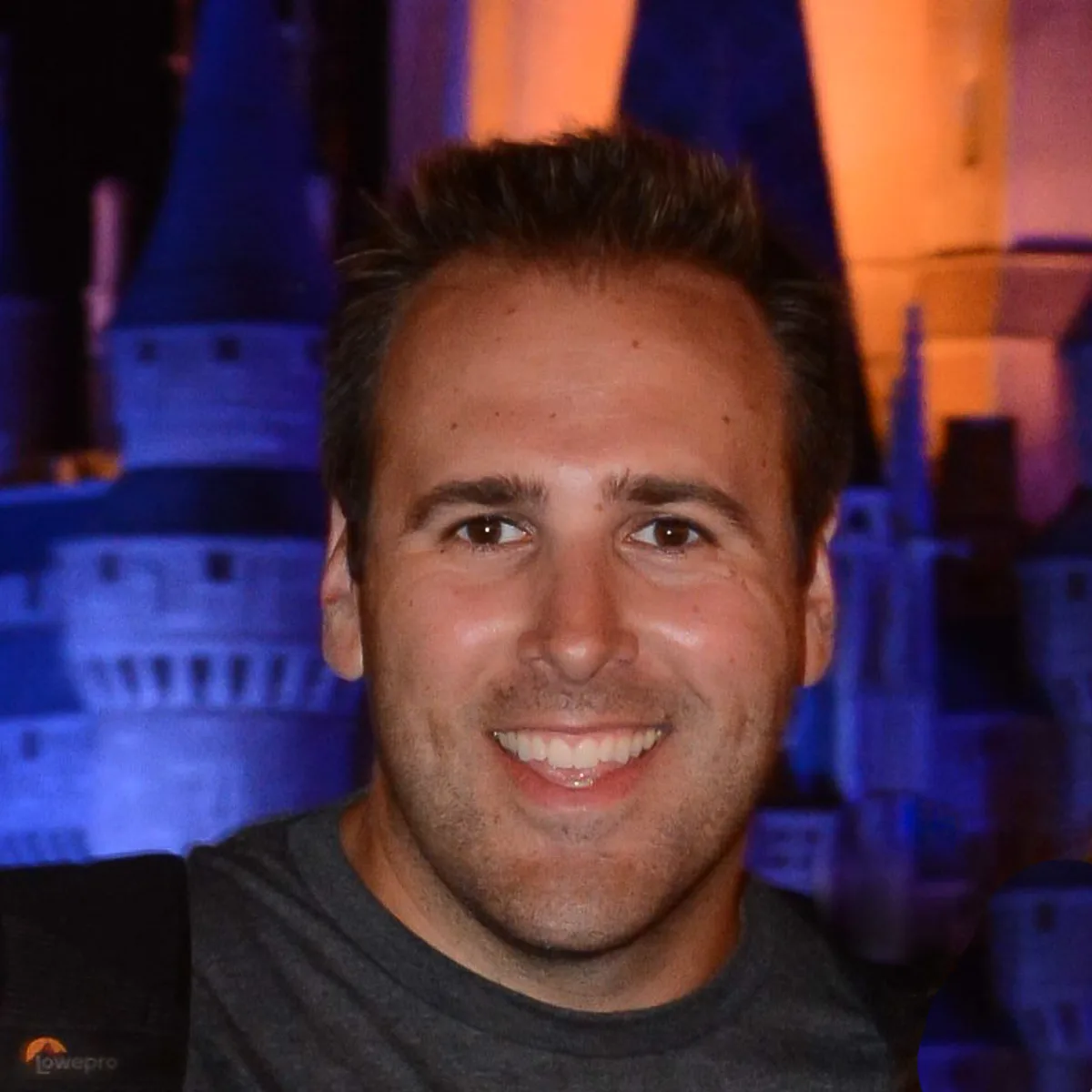 My name is Ziggy and I love Disney, everything Disney! I grew up on Disney and it has and continues to be a huge part of my life. I started young when my parents took me to Disney World when I was 18 months old. Little did they know that would be the first of an uncountable number of trips we would take. I have so many amazing memories going to Disney with my family and friends and it has been interwoven into my DNA.