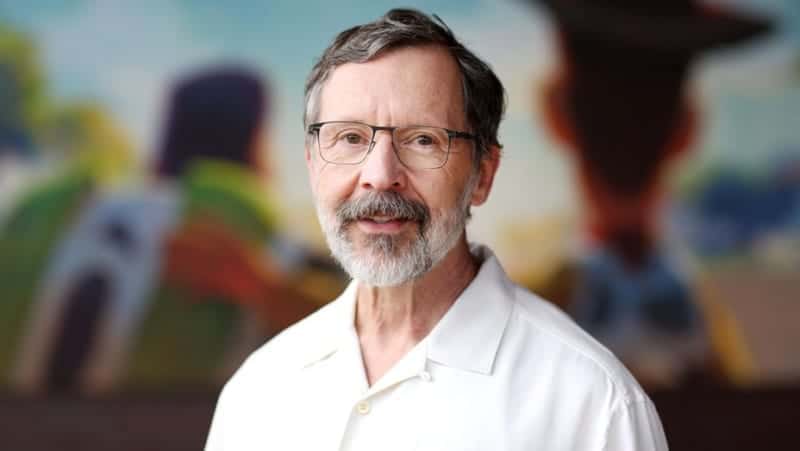 In an announcement on October 23, one of the founders of Pixar, Ed Catmull, is retiring from his position with Disney as President of Walt Disney and Pixar Animation Studios. Catmull was instrumental in leading the animation revolution of the 1990's and 2000's and was a part of many hit franchises like Toy Story, Finding Nemo and Frozen.
In a statement, Catmull said: "Never in my wildest imagination could I have conceived of the path or the extraordinary people I have worked with over all of these years – the twists and turns, the ups and downs, along with exhilarating passion, talent, and dedication that have led to something extraordinary, something that has an enduring impact in the world."
Catmull will step down from his current role as president for Walt Disney Studios and Pixar by the end of 2018, but will stay on through July 2019 as a consultant before his official retirement.
He started out with George Lucas in the computer division of Lucasfilm in 1979 after graduating from the University of Utah. After Lucasfilm and together with Steve Jobs and John Lasseter in 1995, he became a co-founder of Pixar Studios and went on to massive success with over 20 feature films and winning 15 Academy Awards.
Once Disney bought Pixar in 2006, Catmull was named President of Walt Disney Animation Studios and Pixar Animation Studios, handling the business side while leaving the creative to John Lasseter before stepping down this year due to sexual abuse allegations.
Disney Chairman and CEO Bob Iger said: "Ed Catmull's impact on the entertainment industry is immeasurable. A pioneer of the intersection of creativity and technology, Ed expanded the possibilities for storytellers along with the expectations of audiences. We're profoundly grateful for his innumerable contributions, ranging from his pivotal, groundbreaking work at Lucasfilm and Pixar to the exceptional leadership he brought to Pixar and Walt Disney Animation over the last 12 years, and we wish him the best in his well-deserved retirement."
Walt Disney Studios Chairman Alan Horn had this to say: "Ed is a one-of-a-kind talent, a genius who sees beyond the ordinary to the extraordinary. His unique perspective and invaluable leadership have fostered the creation of films and technologies that will stand the test of time."
Walt Disney Animation Studios President Andrew Millstein and Pixar Animation Studios President Jim Morris will continue running operations at both studios, while the creative end will be lead by Chief Creative Officers Pete Docter (Pixar) and Jennifer Lee (Walt Disney Studios).
Your Thoughts:
I want to know what you think about Ed Catmull stepping down as President of Walt Disney and Pixar Studios…
How should Disney replace him?
Are the current staff equipped enough to handle it ?
Let us know in the comments section below!
If you enjoyed this article, as always I appreciate it if you'd share it with others via social media. I work hard at making this website into a useful resource for you and your family to plan your visit to the Disney Parks and I hope it can help you! Thanks 🙂
Need Help Planning Your Disney Vacation? Show You the World Travel is Here to Help!
Just click here and one of our trusted travel agents will contact you for all your Disney Vacation Planning Needs….
[rainmaker_form id="19792″]