In the last couple days Disney has been adding a lot things to the My Disney Experience app including now a digital map of the Disney Skyliner gondola system. You can go on there and see all the Skyliner stations and the routes it will take when it opens in September.
Let's take a closer look at the details:
First we go down to the Art of Animation and Pop Century station which is located in the middle of a lake: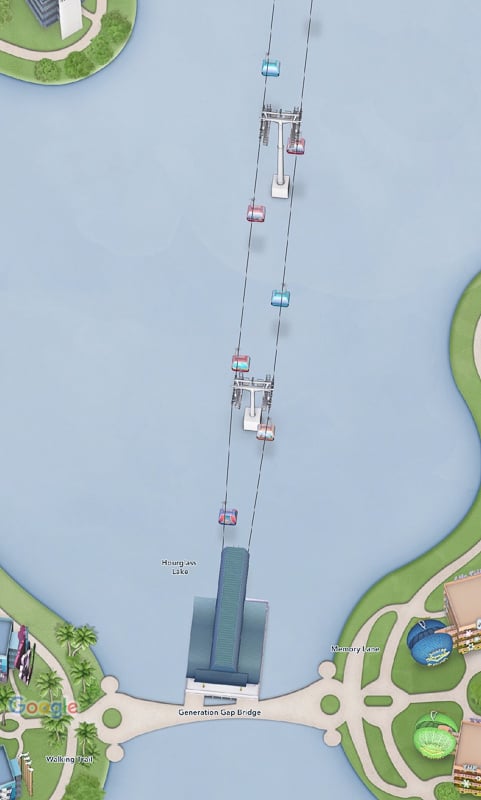 You can see the bridge where the station is located and the gondolas themselves traveling over the water north.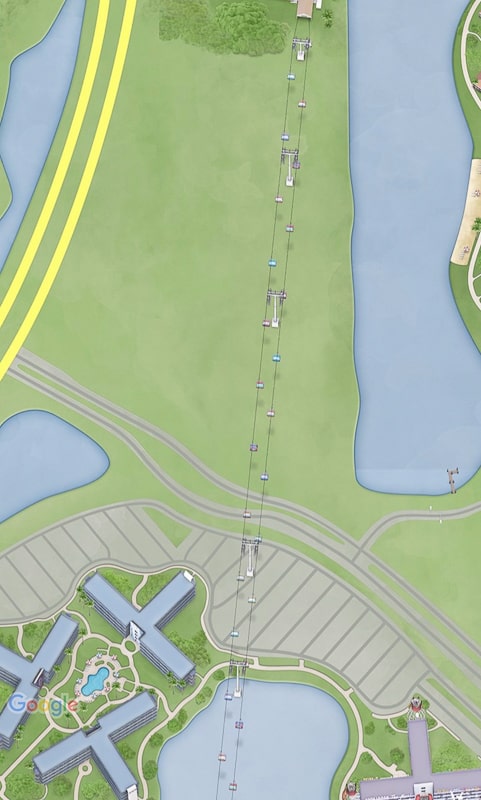 Eventually as you continue traveling you reach the main Disney Skyliner station located at the Caribbean Beach Resort: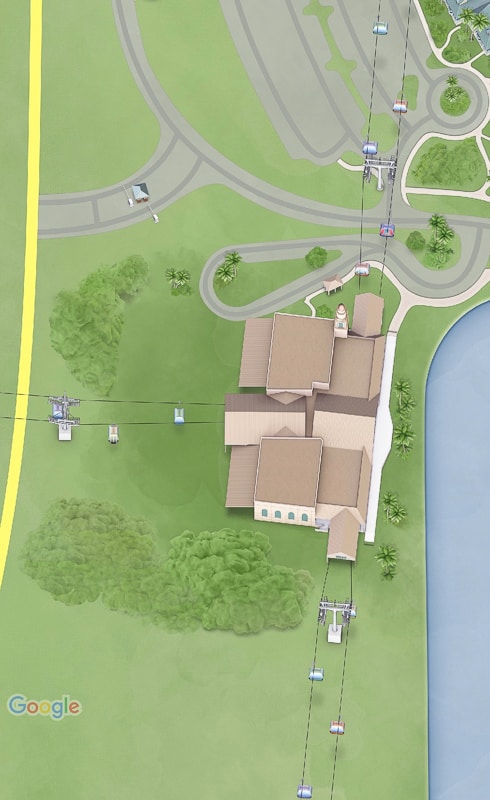 Here things branch off in three directions: where we just came from at Art of Animation and Pop Century, over to Hollywood Studios on the left, and up to the Riviera Resort and Epcot.
If you zoom in close you get a good look at the Skyliner gondolas themselves. You can even see the characters painted on them!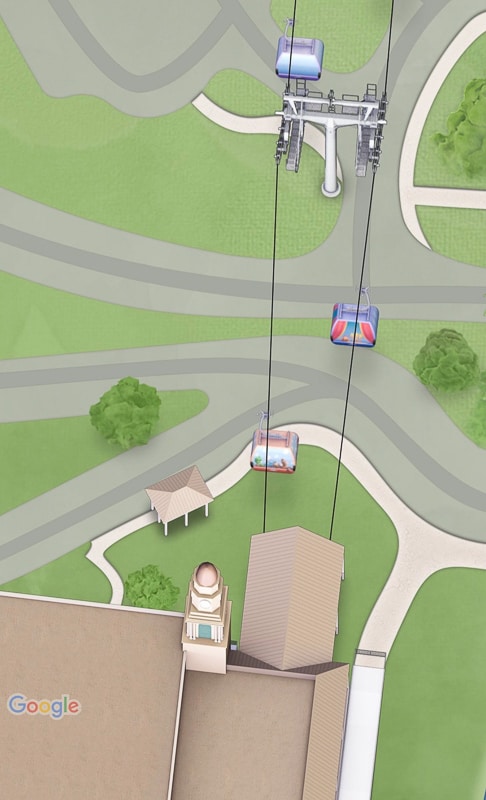 Let's go left and head to Hollywood Studios: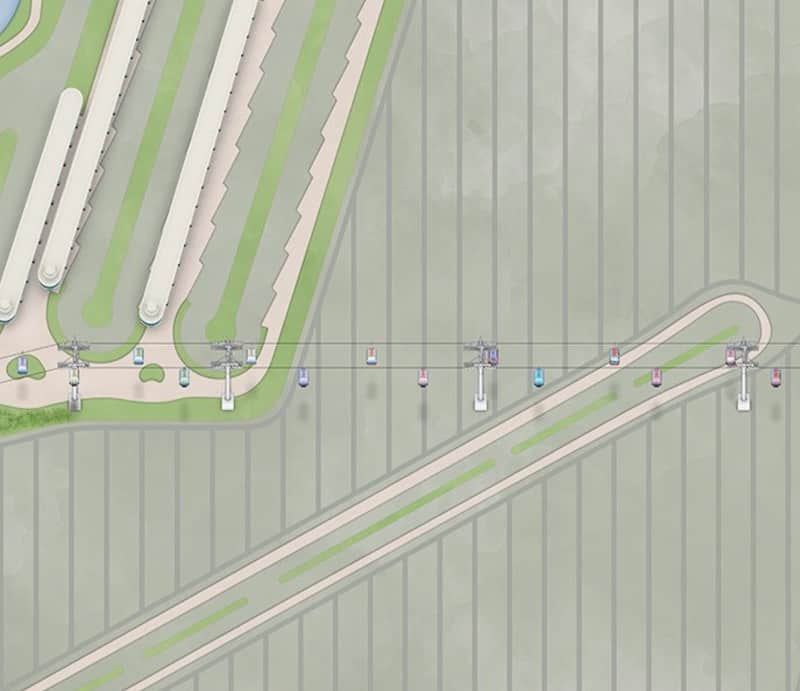 It's a long ride over the massive parking lot in Hollywood Studios and probably the ugliest part of the ride. When you get to Hollywood Studios the station is along the water near the entrance: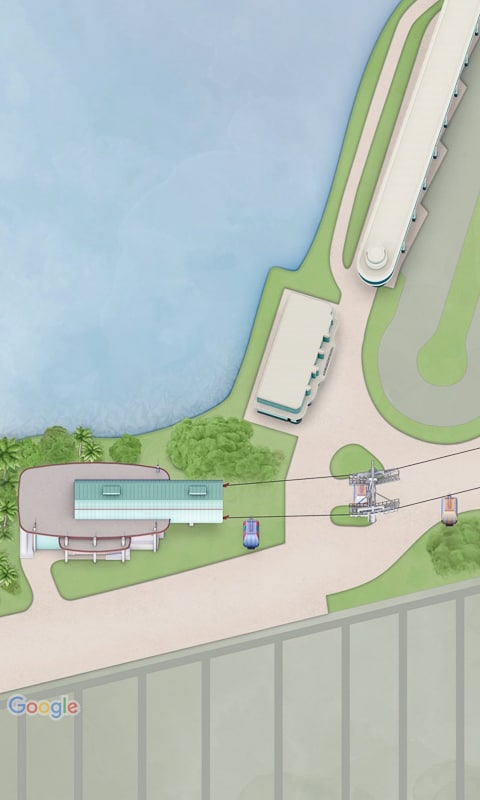 We head back to the Caribbean Beach station and go north towards Epcot. First though is a stop at the Disney Riviera Resort. That hasn't been completed yet and it's on the My Disney Experience map, but the station is already in place: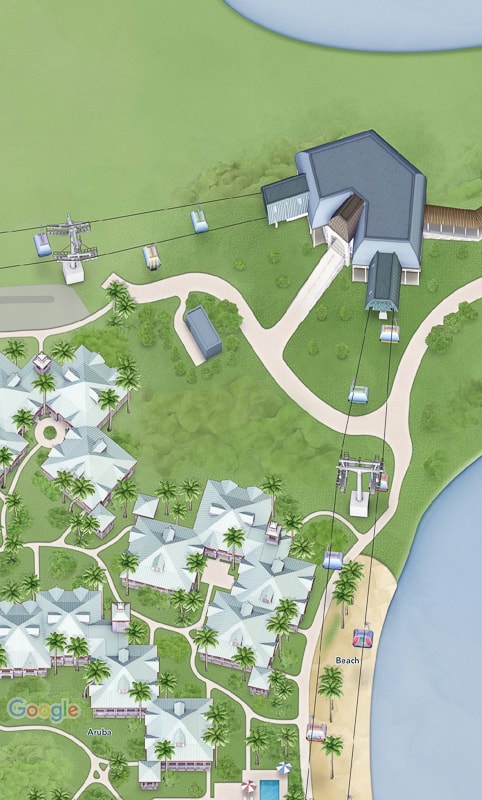 From there we go to the turn station: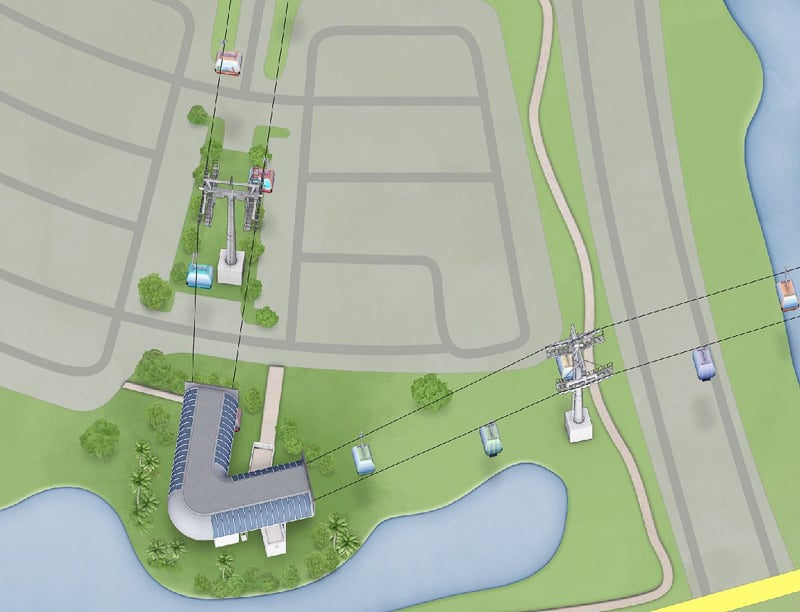 And finally arrive in Epcot: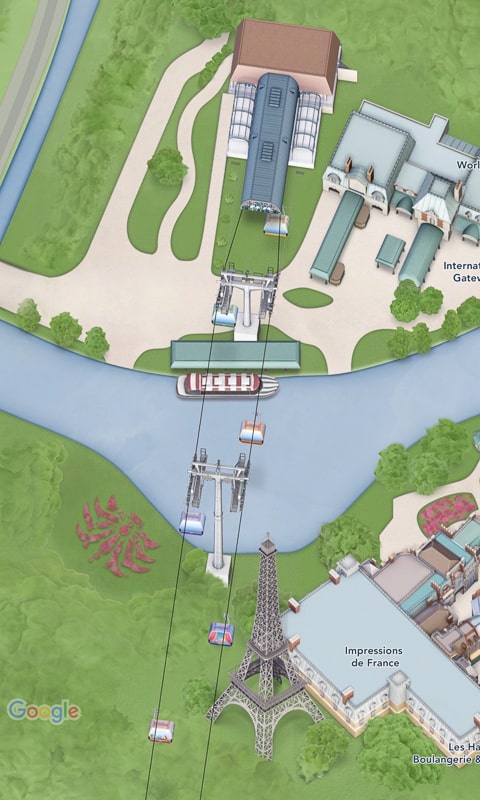 Disney also recently added Star Wars Galaxy's Edge to the map in My Disney Experience and there are a few changes from the Disneyland version.
For a detailed explanation of this new transportation system coming to Disney World, read our Disney Skyliner Guide which has all the details about it including: opening date, ride times, who can ride and much more.
Your Thoughts:
I want to know what you think about the Disney Skyliner stations in digital on My Disney Experience
Are you looking forward to riding them?
Where should they go next?
Let us know in the comments section below!
If you enjoyed this article, as always I appreciate it if you'd share it with others via social media. I work hard at making this website into a useful resource for you and your family to plan your visit to the Disney Parks and I hope it can help you! Thanks 🙂