The Walt Disney Company had major success in 2018 and that was reflected on how they chose to compensate perhaps the man most responsible for that. Disney CEO Bob Iger got a big pay increase all the way up to $65.6 million in 2018.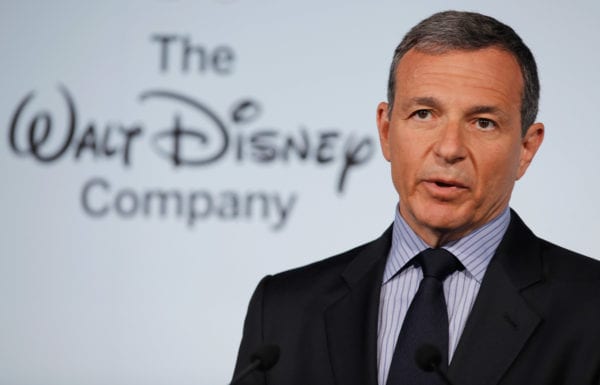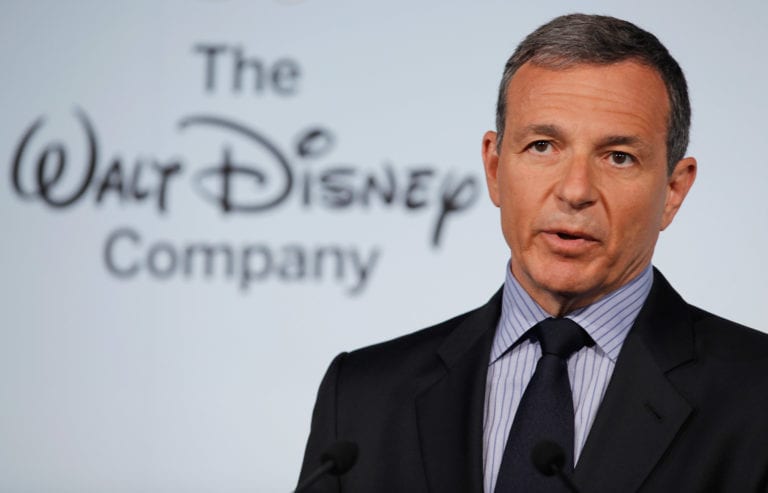 According to the Hollywood Reporter, Iger's salary last year went up a dramatic 80% over the previous year when he earned $43.9. That's a huge increase for just one year.
So why did Disney shareholders choose to increase Bob Iger's pay? Obviously Disney felt that Mr. Iger pulled his weight during the bidding war with Comcast to purchase the rights to all the 21st Century Fox film and TV assets. In fact Disney was in a heated war with them until the very end when Comcast caused Disney to up their bid for the assets all the way to $73.1 Billion.
Shares of Disney fell overall on the year, but that was the norm for most all companies in the Entertainment sector as stocks plummeted across the board in December, and not attributed to mis-management on Iger or Disney's part. In fact if you look at the overall share price for the Walt Disney Company during their own fiscal year (ends September) they actually rose by 21. Good growth indeed.
Other Disney executives got raises besides Bob Iger including CFO Christine McCarthy ($11.8 million), general counsel Alan Braverman ($10.4 million), Chief Strategy Officer Kevin Mayer ($11.6 million) and Chief Human Resources Officer Jayne Parker ($6.8 million).
The Walt Disney Company's success was strongly evident in the film industry where 2018 Box Offices earnings soared at more than $7 Billion. Things aren't going to slow down anytime soon for them either as the list of Disney movies coming in 2019 is really incredible. Avengers Endgame, Star Wars Episode 9, The Lion King, Aladdin…the list goes on and on.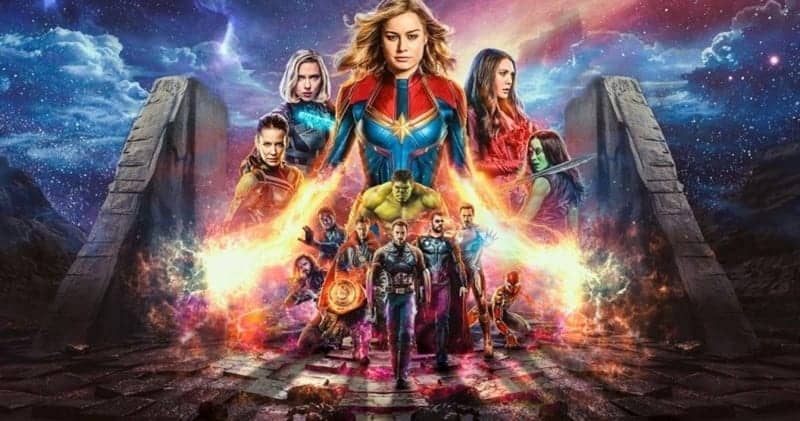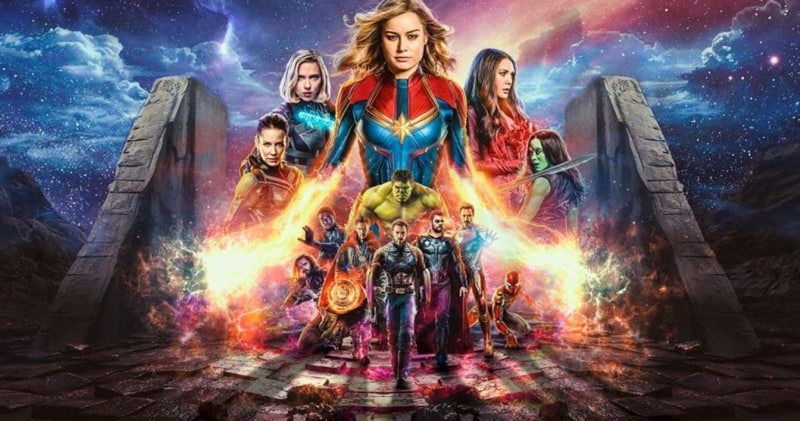 In fact I'm predicting they break the box office records and make it all the way to the $10 Billion mark in global sales.
Bob Iger's contract with Disney is up in 2021 as they want to make sure he's still on as CEO during this transition phase in getting the Fox properties fully integrated into the Disney family, as well as seeing a successful launch of the Disney+ Streaming Service which hits at the end of 2019.
Of course fans probably won't be happy with this, especially after the latest ticket price hikes in Disneyland and WDW to follow. However, Expect another pay increase for Iger in 2019 when profits increase from the box office success and the launch of Galaxy's Edge in both domestic Disney Resorts. My guess is that he will easily reach the $80 million dollar mark next year.
The lack of creativity and focus on IP's over the last ten years however is startling and something I'd like to see change, at least somewhat. That said, I think overall Bob Iger is a fantastic business man and is taking the Walt Disney Company to levels that it has never seen before. He is also responsible for the creation of a bunch of amazing new attractions that are coming to the Disney parks over the next few years that ultimately fans are going to be drooling over for years to come.
Your Thoughts:
I want to know what you think about the Bob Iger's pay increase for 2018…
Do you think Bob Iger deserves that much money?
What do you think it will go to next year?
Let us know in the comments section below!
If you enjoyed this article, as always I appreciate it if you'd share it with others via social media. I work hard at making this website into a useful resource for you and your family to plan your visit to the Disney Parks and I hope it can help you! Thanks 🙂
News Source: Hollywood Reporter