The breakout star of The Mandalorian (The Child) or more commonly referred to on the internet as "Baby Yoda," has created quite a stir lately, and demand for Baby Yoda merchandise is flying high.
In order to meet some of that demand, Disney has created a new Yoda merchandise display in the Keystone Clothiers store in Disney's Hollywood Studios. Let's take a look…
You may be familiar already with Keystone Clothiers as it is the central home for branded Star Wars/Galaxy's Edge merchandise in Walt Disney World. The original Star Wars: Galaxy's Edge merchandise like custom lightsabers, legacy lightsabers and droids, all are found in the Galaxy's Edge land.
However if you are searching for things marked "Star Wars," then Keystone Clothiers is your place, including this new Yoda merchandise. As of now, any official "Baby Yoda" merchandise is severely limited in Disney World, so instead they've put out some more "regular Yoda" stuff.
Here is the display: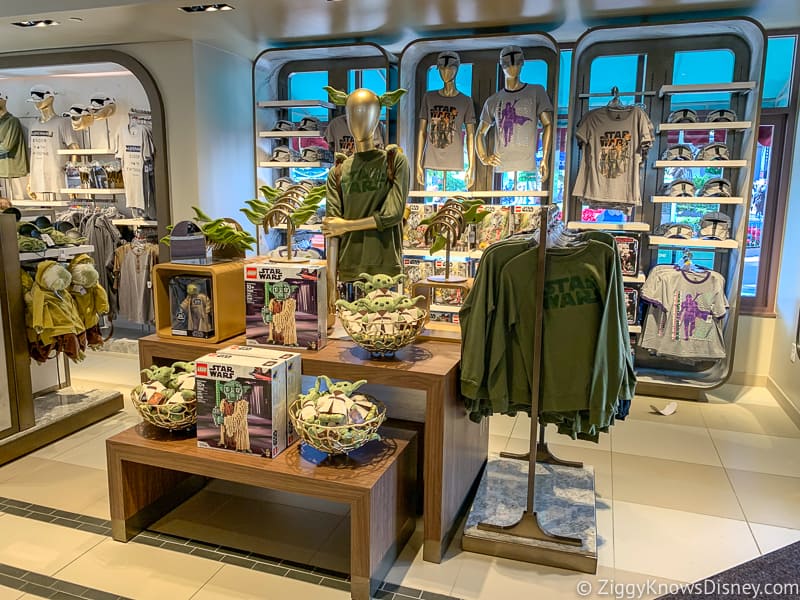 You can see a little bit of everything Yoda in this display. Yoda ears, t-shirts, dolls, plushes and even Lego sets: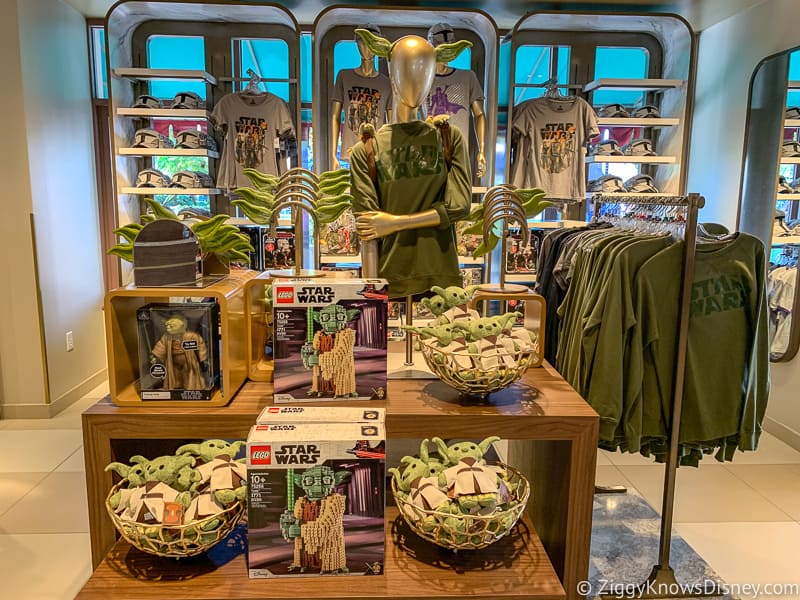 The display is right in the middle of the store and easy to find: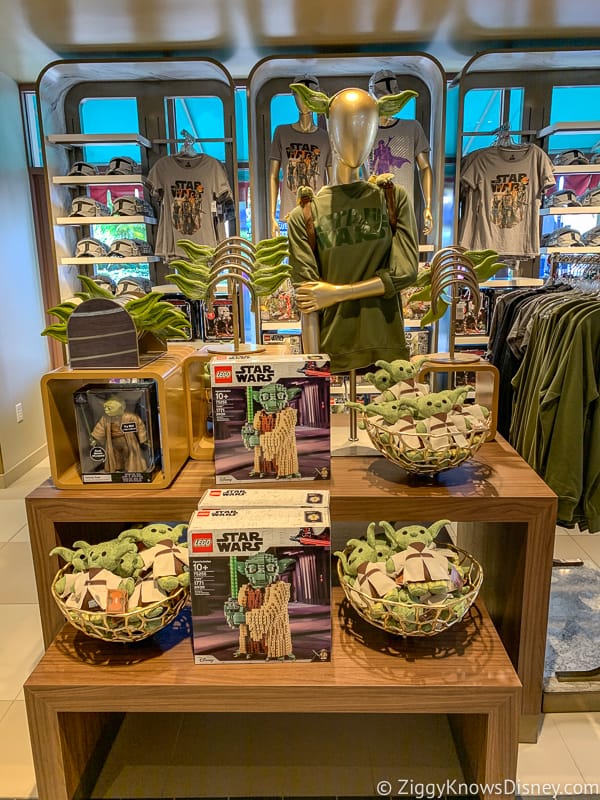 There is a Yoda Lego set of him in his robe and holding his green lightsaber: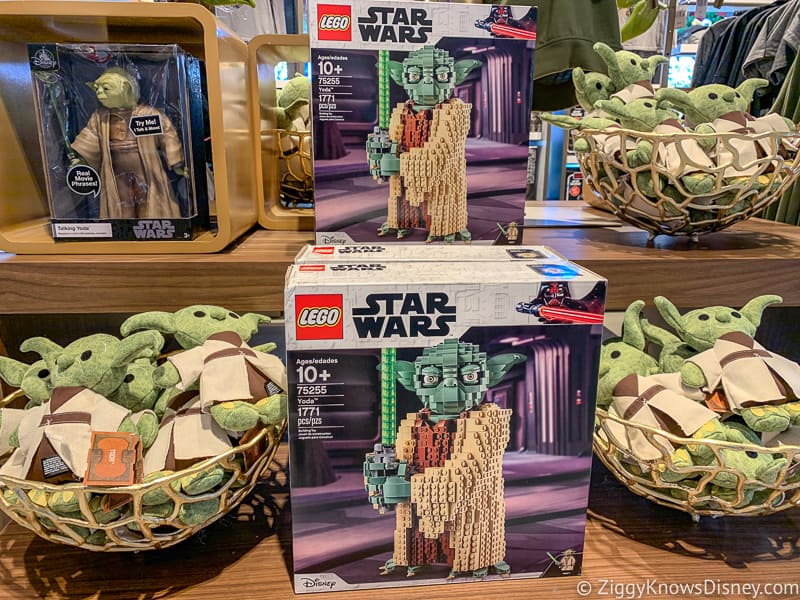 The Yoda plushes are probably going to be the biggest seller, as it can pass off the most for Baby Yoda: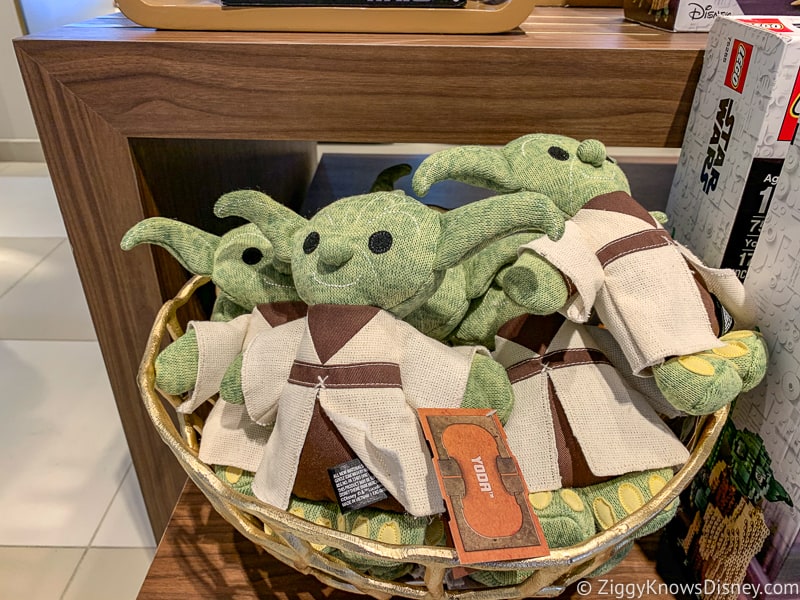 These plushes are not Baby Yoda however, they are actually the real Yoda, and they have been found in the Toydarian Toymaker in Star Wars: Galaxy's Edge ever since opening.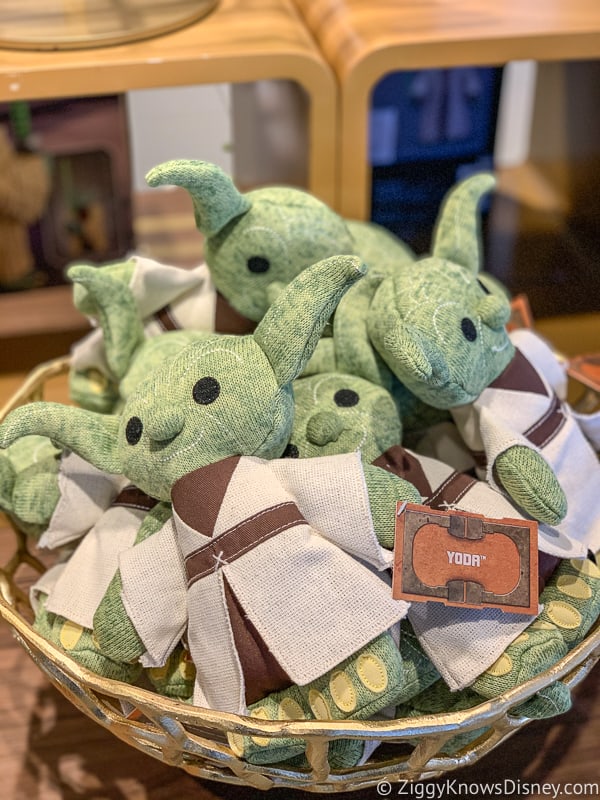 Because of its small size however, you can see many people passing it off for Baby Yoda.
Another item is the Yoda doll which even speaks some phrases from the movies: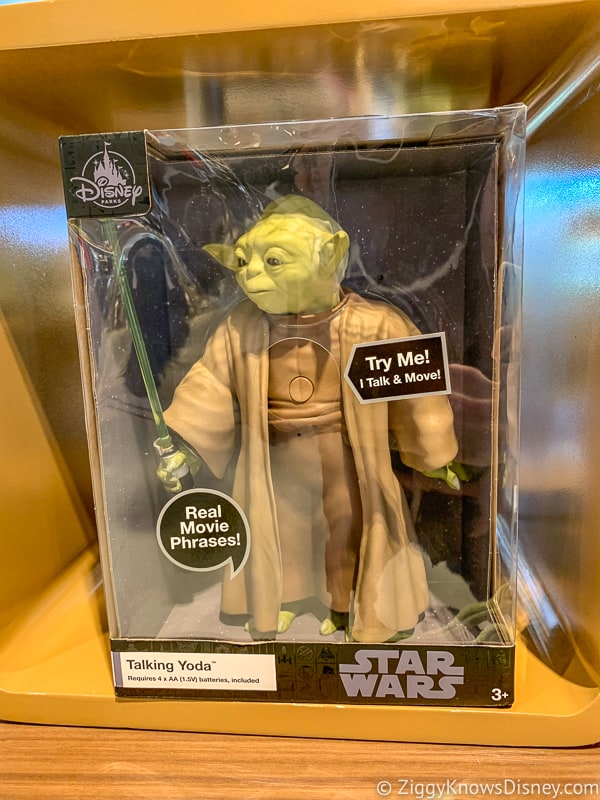 Who needs Mickey ears when you can have these green, rubbery, furry Yoda ears instead??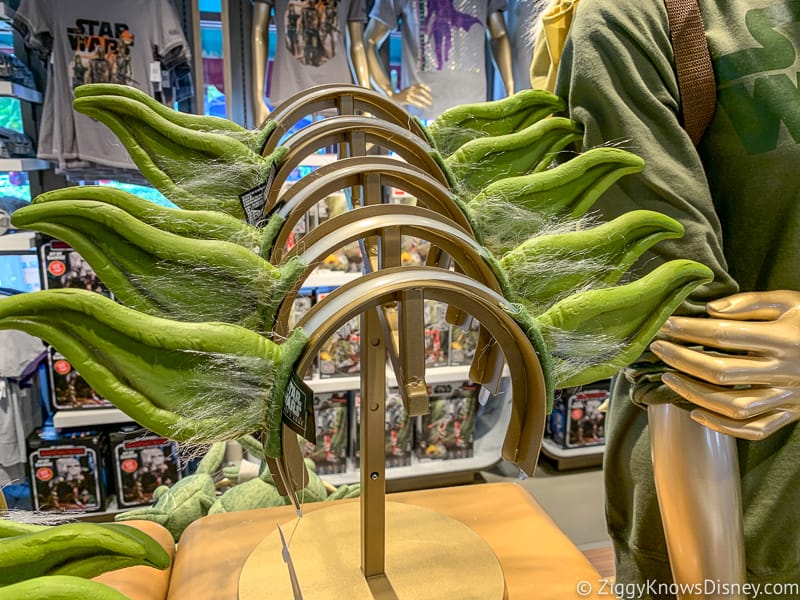 The mannequin found at the display is wearing the Yoda ears, a T-Shirt and even something on its back…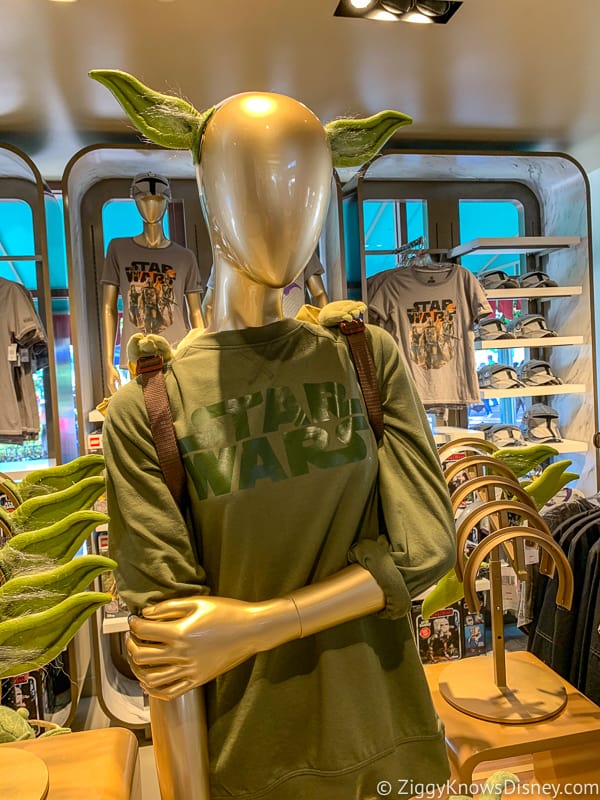 The Yoda backpack! This is one of the coolest Yoda items you can find in Walt Disney World and recreates the moment where Luke is carrying Yoda around Dagobah on his back during is training.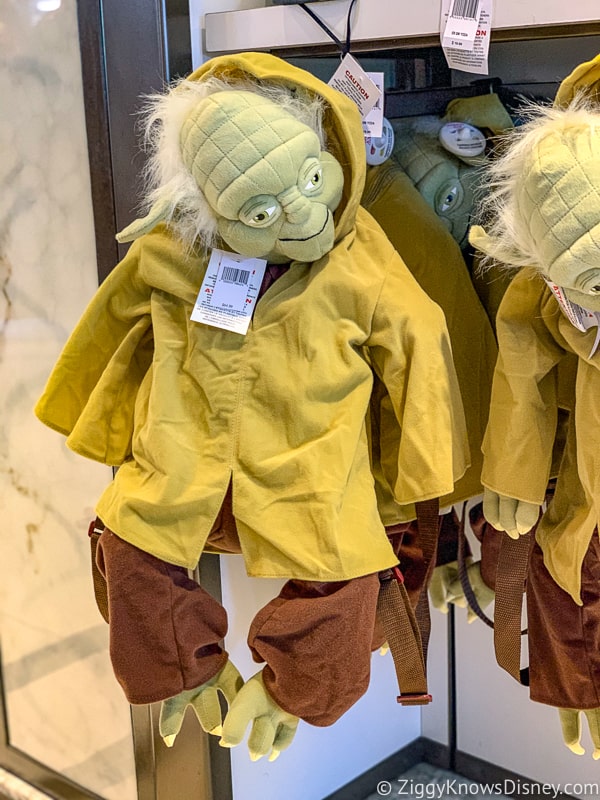 Now you can carry him around Walt Disney World!
Where is the real Baby Yoda merchandise though?
As we said before, official Baby Yoda merchandise is hard to come by at this stage. There are a few MagicBands, magnets, and phone cases around, but besides that not much.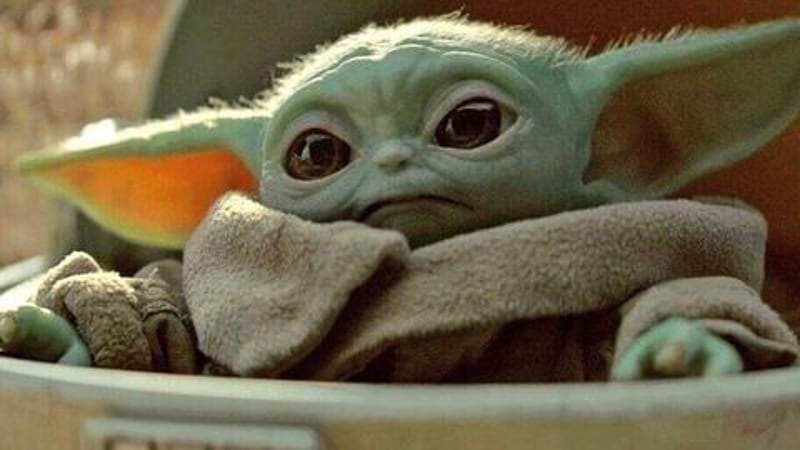 Disney dropped the ball on this and missed a golden opportunity to cash in on the Baby Yoda craze this holiday season. In fact, it's estimated that Disney lost out on approximately $2.7 million alone in potential Baby Yoda merch it could have sold had more been available for the Christmas rush.
The amount of Amazon searches in the last month are staggering. According to a report, people searched for Baby Yoda product 90,000 times from November to December. "The Mandalorian" received 126,000 searches.
The reason Disney hasn't made any Baby Yoda toys or plushes to this point is because of a creative decision by show creators John Favreau and Dave Filoni. They wanted to keep the character of Baby Yoda a surprise and didn't want things leaked out before the show aired.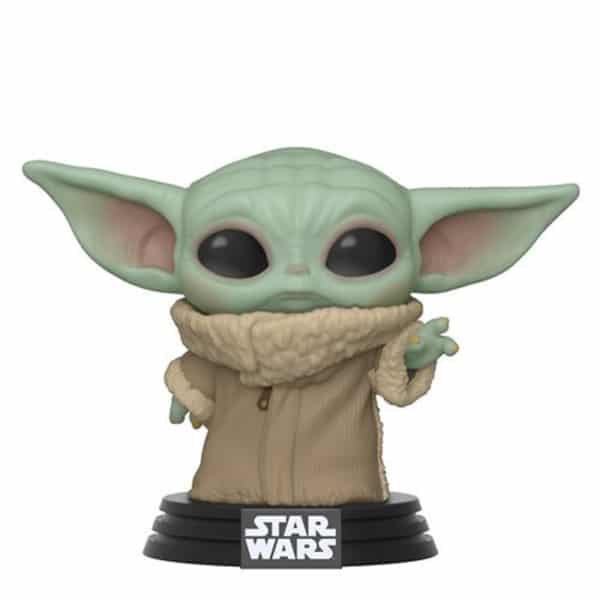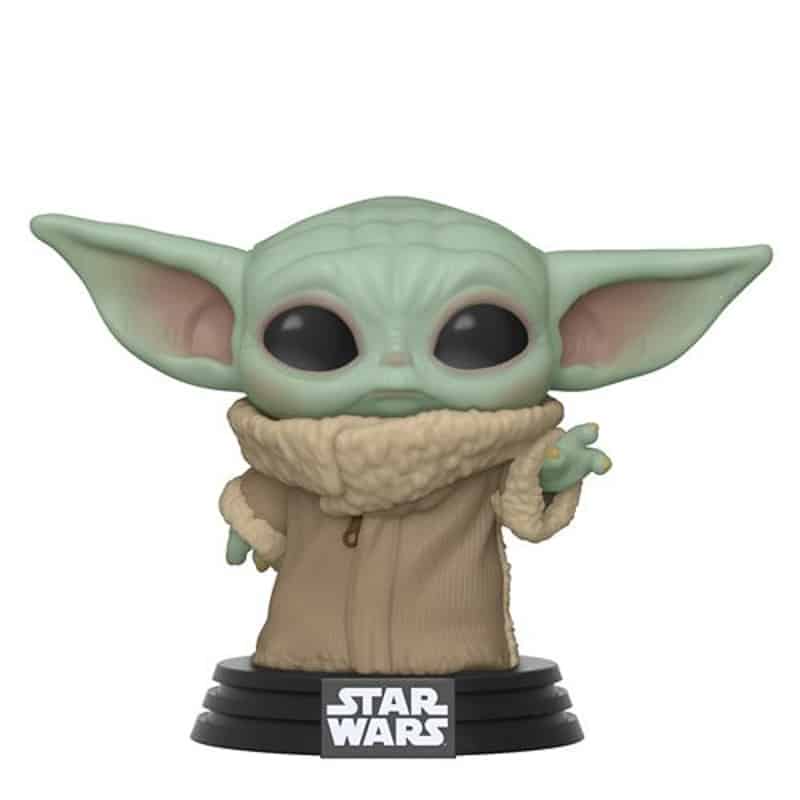 Hasboro has confirmed that Baby Yoda toys will be on the way to store in 2020, as well as the Baby Yoda Funko-Pop!.
Until then sit tight and we'll update you as soon as we have more news..
Your Thoughts
I want to know what you think about the new Yoda display in Disney's Hollywood Studios…
Do you like the Yoda merchandise there?
What kind of Baby Yoda merchandise would you like to see?
Let us know in the comments section below!
If you enjoyed this article, as always I appreciate it if you'd share it with others via social media. I work hard at making this website into a useful resource for you and your family to plan your visit to the Disney Parks and I hope it can help you! Thanks 🙂