While Disney has built 2 identical Star Wars: Galaxy's Edge lands, there are some small differences between the Disneyland and Disney World versions including the news that alcoholic blue and green milk, as well as other drinks will be available in the Hollywood Studios version when it opens.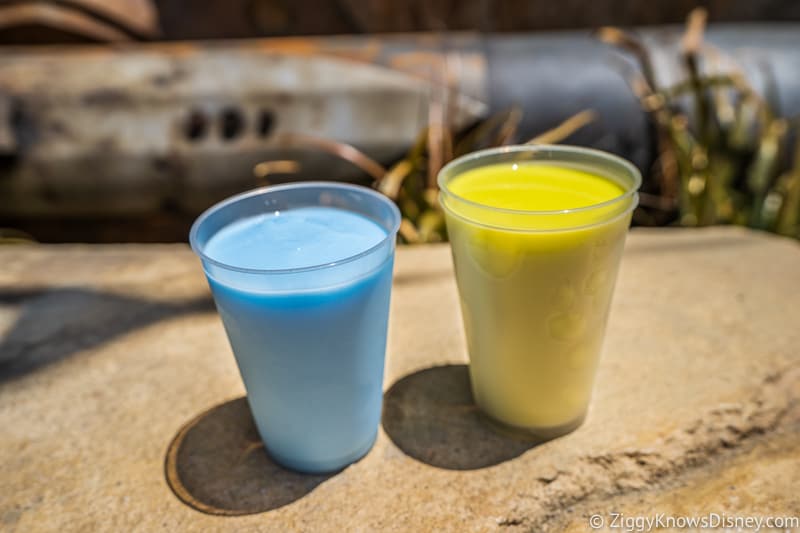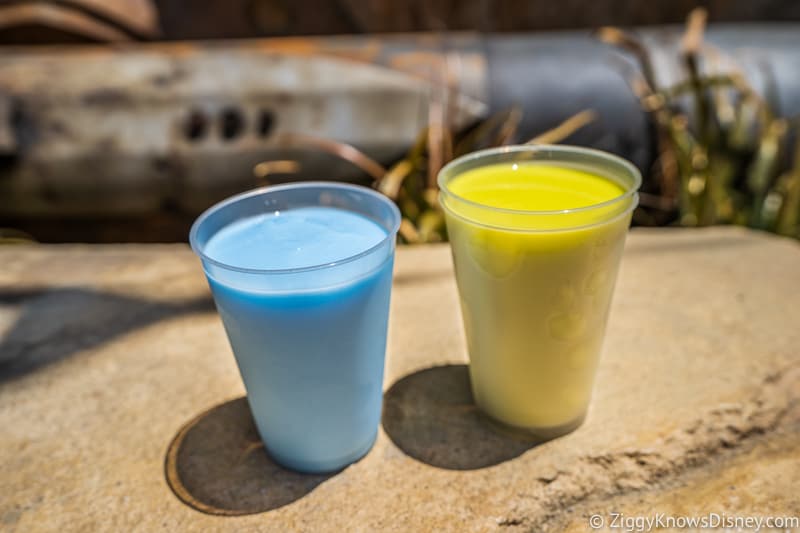 A look at the menus for Docking Bay 7, Ronto Roasters and the Milk Stand reveal that there are 6 new alcoholic drinks that will be available in Galaxy's Edge in Disney World that aren't available in the Disneyland version.
Here are the drinks and where they are located:
Ronto Roasters: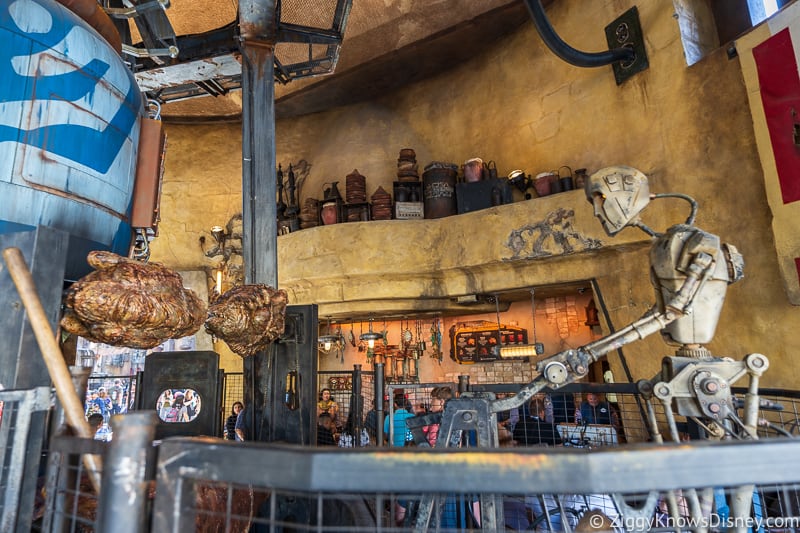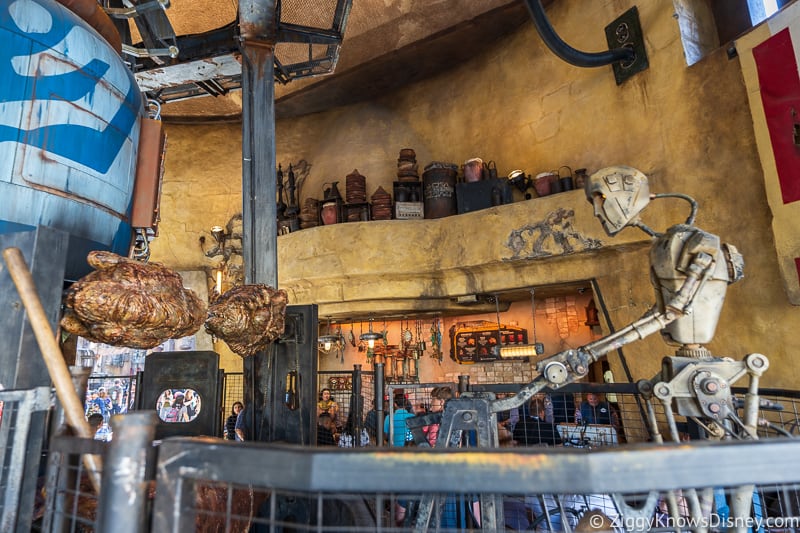 Coruscant Cooler – Maker's Mark Bourbon, Luxardo Maraschino Liqueur, Carpano Antica Sweet Vermouth, Cranberry, Lime Juice ($15.00)
Trandoshan Ale – Concrete Beach Brewery – 16 oz draft Spiced Wheat Ale ($13.00)
Docking Bay 7 Food and Cargo: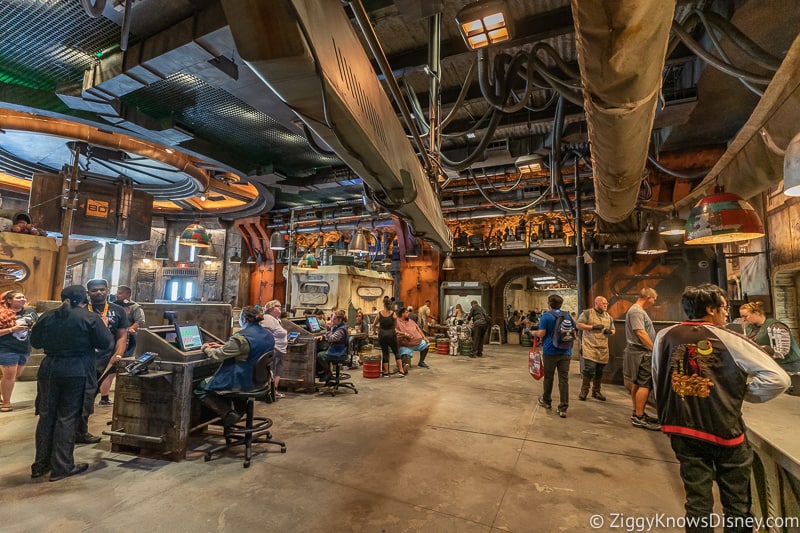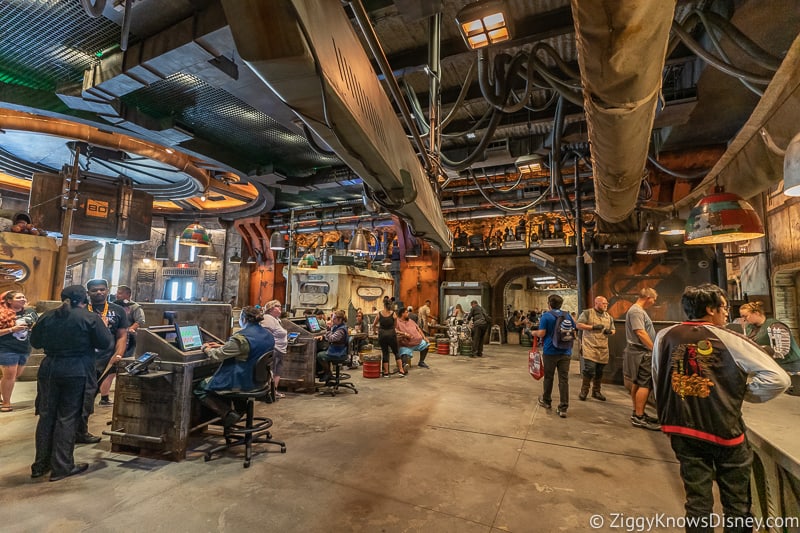 Gold Squadron Lager – Blue Point Brewing Co. – 16 oz draft – Golden Lager with Lavender and Plum flavors ($13.25)
Takodana Quencher – Bacardi Dragon Berry Rum, Blue Curaçao, Simple Orange with Pineapple, Kiwi ($15.00)
The Milk Stand: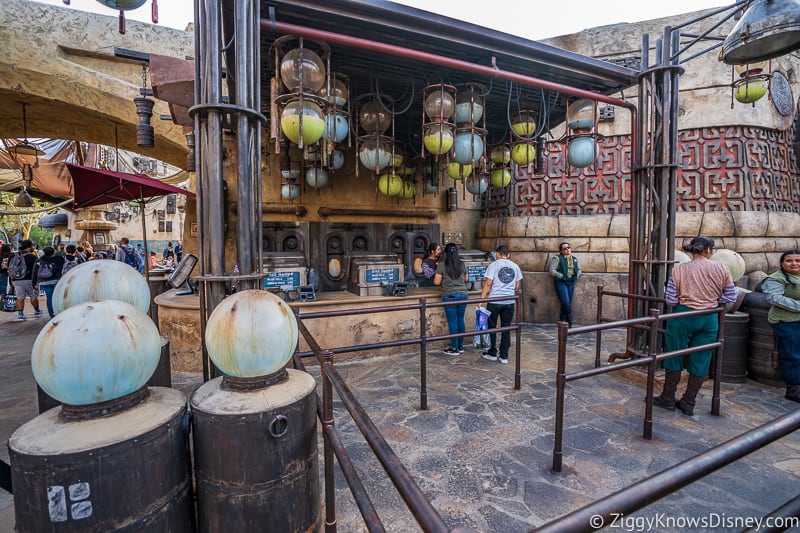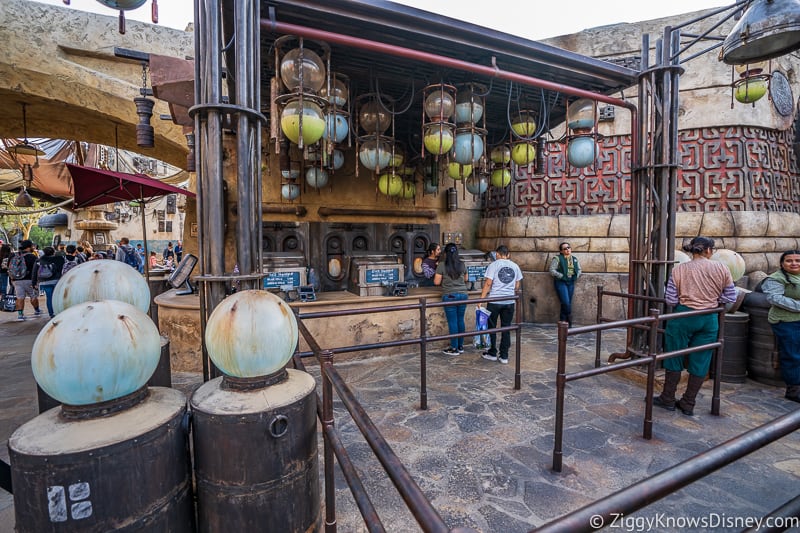 Blue Milk Cooler – Plant-based Dairy blend of Coconut and Rice Milk with alluring fruity characteristics featuring Bacardi Rum ($14.00)
Green Milk Cooler – Plant-based Dairy blend of Coconut and Rice Milk with zippy Citrus and tropical characteristics featuring Corazon Blanco Tequila ($14.00)
Ronto Roasters and Docking Bay 7 each have one beer/ale and one mixed drink, while The Milk Stand is getting alcoholic versions of the controversial Green and Blue Milk. A lot of people didn't like the taste of either iconic drink, so maybe a little alcohol will improve on it. It can't hurt anyways.
Disney offering more alcoholic drinks outside of Oga's Cantina makes a lot of sense in Hollywood Studios and is not surprising. Disneyland is obviously much more strict about alcohol consumption in the park, whereas there has never been a restriction in Hollywood Studios and it's the smart move from a financial side.
I'm good with them adding alcoholic versions of Blue and Green Milk and I can't wait to try them and the other new drinks.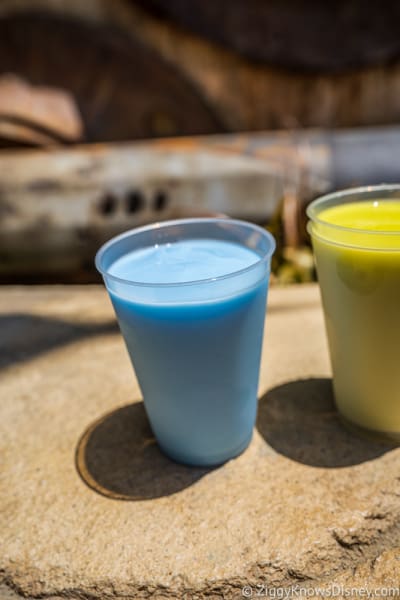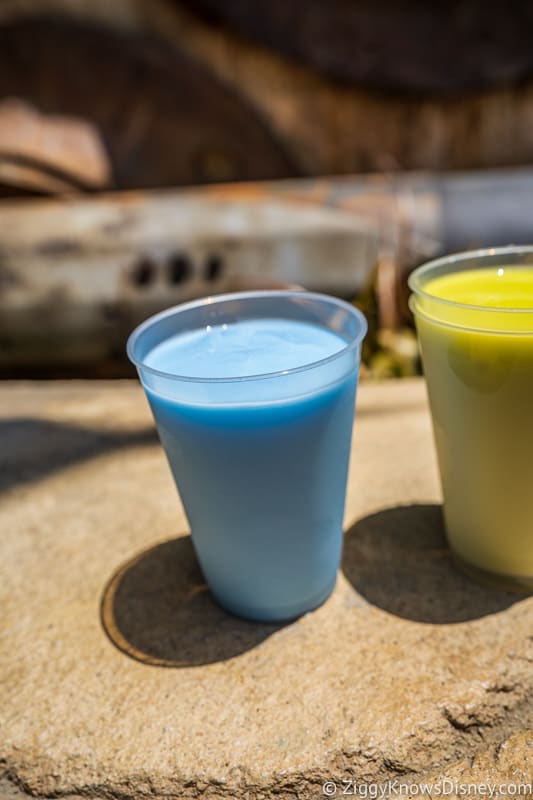 For a better look at the dining in Galaxy's Edge you can read our guide here. If that doesn't answer all your questions you can read our Ultimate Guide to Star Wars Land which will show you everything you need to know about Galaxy's Edge.
We'll continue to keep you updated on any more changes to the menus in Galaxy's Edge so stay tuned…
Your Thoughts:
I want to know what you think about Blue Milk, Green Milk and other alcoholic drinks coming to Star Wars Land…
Are you happy they are adding more drinks to the Disney World Star Wars Land?
Will Blue or Green Milk actually be good now?
Let us know in the comments section below!
If you enjoyed this article, as always I appreciate it if you'd share it with others via social media. I work hard at making this website into a useful resource for you and your family to plan your visit to the Disney Parks and I hope it can help you! Thanks 🙂