Great news for Marvel Cinematic Universe fans, this past weekend Marvel officially announced the next Thor movie in the MCU which is coming right at the end of Phase 4 and that the title is going to be: Thor: Love and Thunder. They also confirmed that Taika Waititi is returning as director for the movie and that Natalie Portman is returning as Jane Foster in the sequel, and playing female Thor.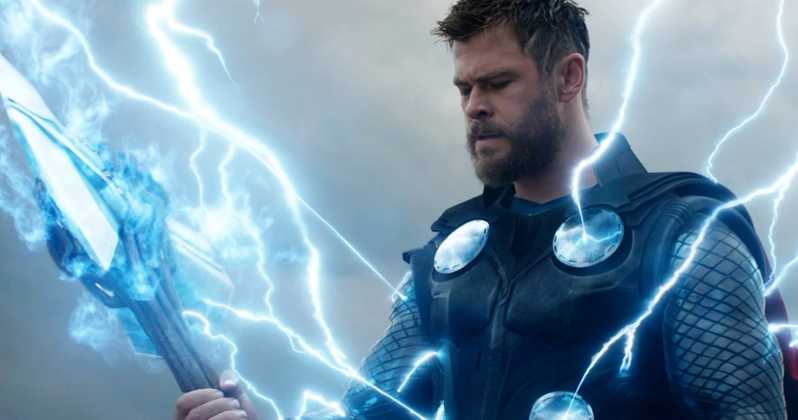 We're going to bring you the latest about that news and everything we know so far about Thor 4 (Thor: Love and Thunder) including potential storylines and release dates…
Taika Waititi Directing:
Marvel made the exciting news that we already found out some days earlier that Taika Waititi was coming back as director for the next Thor movie.
Taika Waititi made his Marvel debut when he directed the last Thor film, Thor Ragnarok in 2017. Waititi took Chris Hemsworth's Thor character in a whole new a fresh direction with that film and is excited to continue to see where that progression leads.
Waititi was working on Warner Bros.' live-action Akira adaptation, but is now going to be putting that project on hold to work on Thor 4 for Marvel according to an article from The Hollywood Reporter. There were reportedly issues with the film's script and scheduling conflicts with Thor 4, which made Waititi go in this direction. That was the was the last hurdle for Disney to get Waititi back for the next film in the Thor franchise.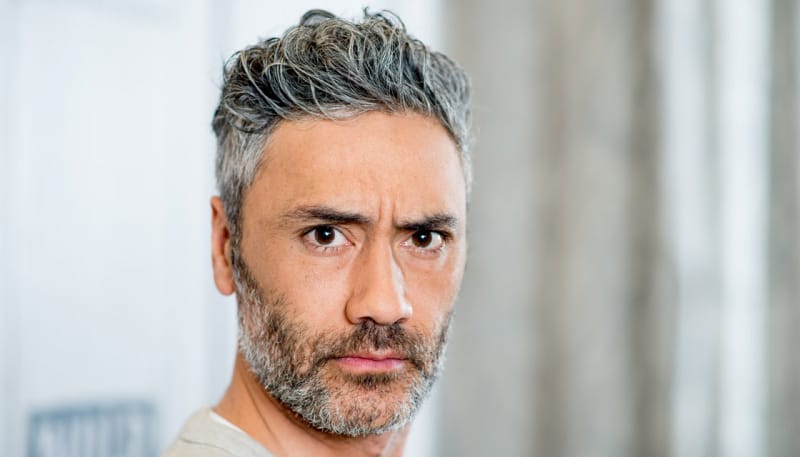 Hemsworth has spoken up about how he was tired of the original Thor character and wanted to take him in a fresh new direction, which is exactly what Waititi helped him to do in Thor: Ragnarok. Now the duo is back together and ready to take that character to the next level after the events of Avengers: Infinity War and Endgame.
Not too many more details have been released yet about Thor 4 but here is what we know so far…
Thor 4 Cast:
Of course Chris Hemsworth is reprising his role as the God of Thunder, Thor himself, but some other familiar characters are coming back too. The most surprising is that Natalie Portman is coming back as Thor's love interest Jane Foster, but she'll be playing female Thor.
Tessa Thompson is back as Valkyrie, and when Thor left her last time she was in charge of Asgard. It will be interesting to she how much of a role she plays but Thor will need her help no doubt. Other than those three we don't know much about the cast of Thor: Love and Thunder, but hopefully we see another Korg appearance and maybe even Professor Hulk.
What is the Story for Thor 4?
So far we know very little about the story or potential story for Thor 4, but Marvel gave us some very interesting clues this weekend at Comic Con including Natalie Portman coming back as Jane Foster and Valkyrie ruling as King of Asgard. What does that mean for the plot?
When we left Thor in Avengers: Endgame, he was definitely not his usual ripped self from the previous movies and he was having a difficult time dealing with the guilt of not finishing Thanos right when he had the chance.
Throughout the film he slowly came out of his depression and started to come to life by the end of the film. Even though he and his family have been the protectors of Asgard and he founded New Asgard, he gave control over to Valkyrie at the end of the movie, while he would be going off on his own adventures.
The very last scene of him we saw was with the Guardians of the Galaxy abroad their ship and it looked like he was going to be setting off with them on their mission of finding Gamora. Obviously Thor has great chemistry with the Guardians crew (ever since Infinity War) and it seemed natural that he would join them in Guardians 3.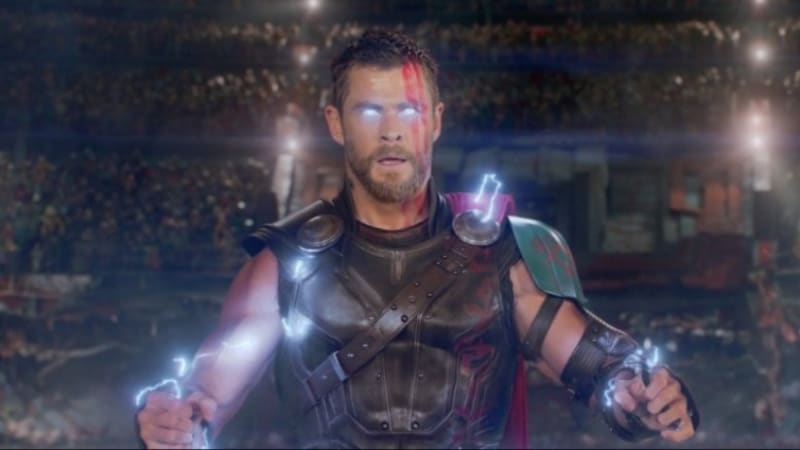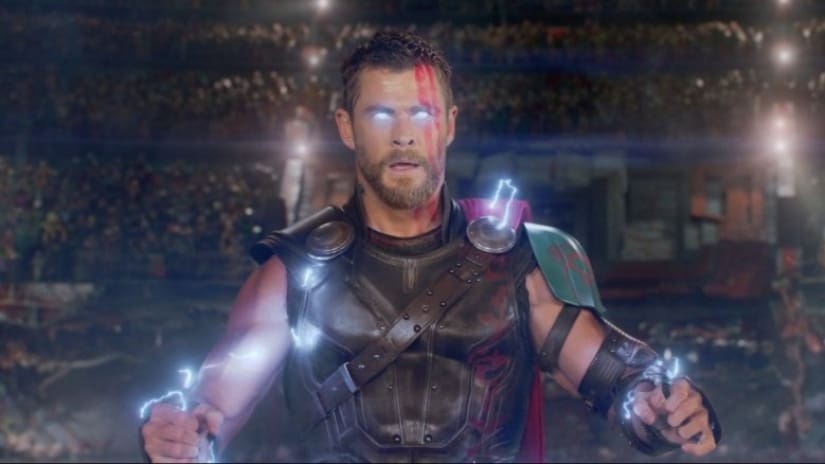 Now with the certainly that a Thor 4 is getting made, it makes it much less likely that Chris Hemworth's Thor will play much of a part in Guardians 3. He might get a cameo and a small role, but it's unlikely Disney will pay Hemsworth big money to headline Guardians 3 when he has his own Thor stand alone movie being made, and right around the same time too.
Since Thor: Love and Thunder is coming out BEFORE Guardians 3, it makes me wonder if the timelines are going to be the same as the movie releases, or if Thor 4 will actually come after Guardians 3 in the timeline.
If Thor isn't with the Guardians at all in their film the possibilities are endless for what the story for Thor 4 could be. There are a few rumors right now about what it could be..
Waititi has said that inspiration for Thor: Love and Thunder is taken from Marvel Comics series The Mighty Thor by Jason Aaron and artist Russell Dauterman.
"That storyline is incredible is full emotion, love and thunder and introduces for the first time female Thor," he explained. That's right, we're going to see Portman as a female Thor, we just don't know how she gets that way yet and if that's what the film will explain or if she will already start out that way.
It's not known whether the story will be more earth-based or go into the cosmic realm but in Phase 4 two of the other 4 seem earth-based (Black Widow and Shang-Chi), while the other 2 (The Eternals and Doctor Strange 2) seem to go in the more cosmic direction.
On the surface it seems like Thor's best fit would be as part of the cosmic storyline over the earth-based one, but if he does go with the Guardians in GotG 3, then he potentially could play a role in both sides of the MCU.
Another popular rumor is Marvel could do the "God Butcher" storyline taken from the comic Thor God of Thunder and shows Thor going up against maybe his most fearsome villain, Gorr. Gorr attempts to eliminate all the gods from the universe and Thor is stuck fighting him in three timelines: past, present and future. This could be a potential option because here we see Thor at his best and this seems like something Waititi would be able to pull off.
Of course Thor 4 will probably be something completely different from these but we'll keep an eye out for you…
When is the Release Date for Thor 4 Going to Be?
So now that we know it's getting made, the next question is what is the release date for Thor 4 going to be? Marvel just let us know that Thor: Love and Thunder is coming out November 5, 2021, which will be the last film in the Phase 4 of the MCU.
All of Marvel's film slots are taken up for 2020 with a Black Widow film on May 1, 2020 and the new cosmic franchise The Eternals coming later in November 2020. With only 2 MCU films coming in 2020, Thor 4 has been pushed to 2021.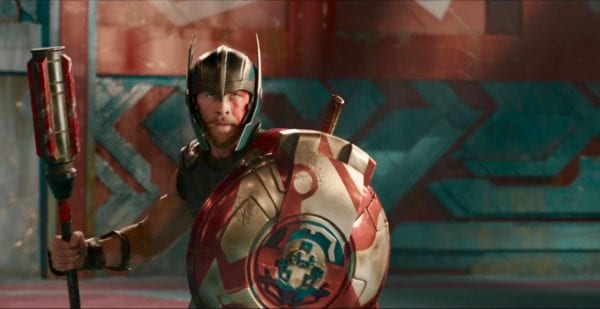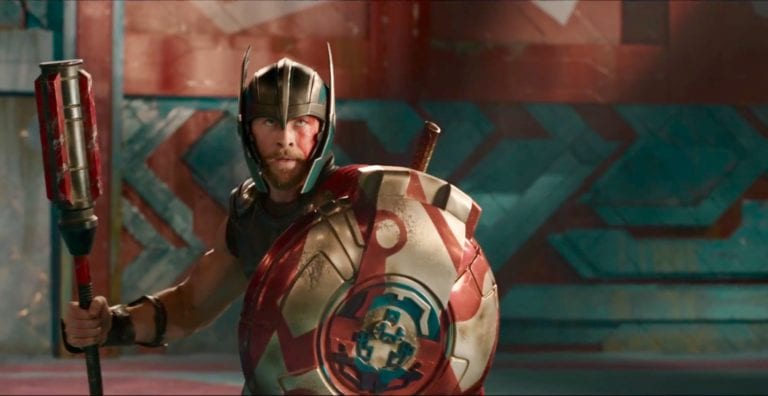 Looking ahead to 2021, Marvel has 3 films slotted with dates, and they've just announced what those films are going to be. Here is the Marvel MCU schedule for 2021:
February 12, 2021: Shang-Chi and the Legend of theTen Rings – further along than Thor 4 and casting is already in progress
May 7, 2021: Doctor Strange in the Multiverse of Madness – been in the wings for a while and again casting already in progress.
November 5, 2021: Thor: Love and Thunder – here is our Thor sequel.
Looking beyond Thor 4, Marvel has also confirmed: Black Panther 2, Guardians of the Galaxy 3, a Fantastic Four film and a reboot of the X-Men, (though that might not be till 2023), and a Blade reboot film. Mysteriously missing from the schedule are Captain Marvel 2 and Spider-Man 3. I find that with Peter Parker being such a key character of the MCU now, it's hard to believe we won't get a 3rd film in either 2022 or 2023.
Things are constantly changing and we'll be learning more about the future timeline of the MCU as D23 Expo comes this Summer, so stay tuned for more info.
Your Thoughts:
I want to know what you think about Thor 4…
Is Taika Waititi a good choice for director?
What storyline do you want to see for Thor 4?
Let us know in the comments section below!
If you enjoyed this article, as always I appreciate it if you'd share it with others via social media. I work hard at making this website into a useful resource for you and your family to plan your visit to the Disney Parks and I hope it can help you! Thanks 🙂