Disney sure is investing big in the Zootopia franchise, and now we're starting to hear more about not one, but two Zootopia sequels which will be made by Disney Animation Studios.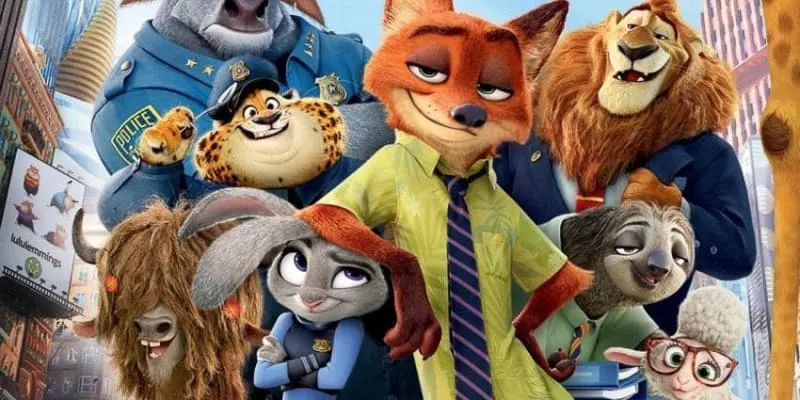 Is there gonna be a Zootopia 2?
Not only is there going to be a Zootopia 2, but also a Zootopia 3 as well, at least according to one of the actors involved in the original film.
According to a video with Tommy "Tiny" Lister (Finnick) at a meet and greet last week (which has now been taken down), he claims that he will be in Zootopia 2, and there will be a total of 3 films coming to the popular franchise.
"I can tell you for sure I'm doing another Zootopia with Disney. We doing three of them… We the biggest film that Disney is producing. The last one was 240 million. This one I'm hearing will be 300 million. That's what they spent on the budget, not the advertising."
The fact that Disney is working on two sequels for the franchise might be great news, but it shouldn't be at all surprising after the original film quickly shot to popularity with fans and did tremendous numbers at the box office.
Rumors about Zootopia 2 have been going strong since 2017 which obviously makes a lot of sense for Disney seeing that Zootopia was a $1 Billion-earner at the box office. Disney doesn't let films that do that well get away without having a least a second film. This however is the first we've heard confirmed that there will be 3 films in the franchise.
So while technically Zootopia 2 (or 3) hasn't been confirmed by the higher-ups at Disney, you can
This news goes along with the news we found out last week of a whole Zootopia-themed Land coming to Shanghai Disneyland!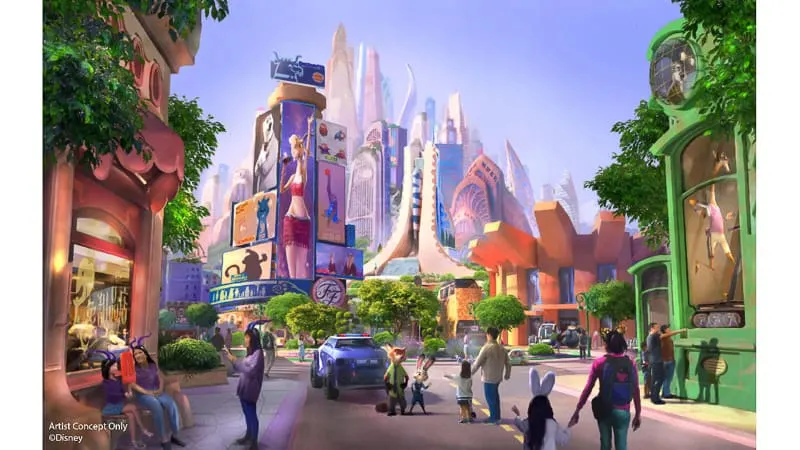 Disney has described the experience guests will have when visiting the Zootopia land: "Guests will be invited to experience the mammalian metropolis of Zootopia "where anyone can be anything," with a new major attraction that will seamlessly blend Disney storytelling and state-of-the-art technology to bring this fan-favorite movie and its characters to life – including Judy Hopps and Nick Wilde."
At first when the Zootopia-themed land opens in Shanghai Disneyland it will just have one attraction, but it's rumored to be a big E-Ticket attraction and a crowd-pleaser. More room will be left for more attractions in future expansions.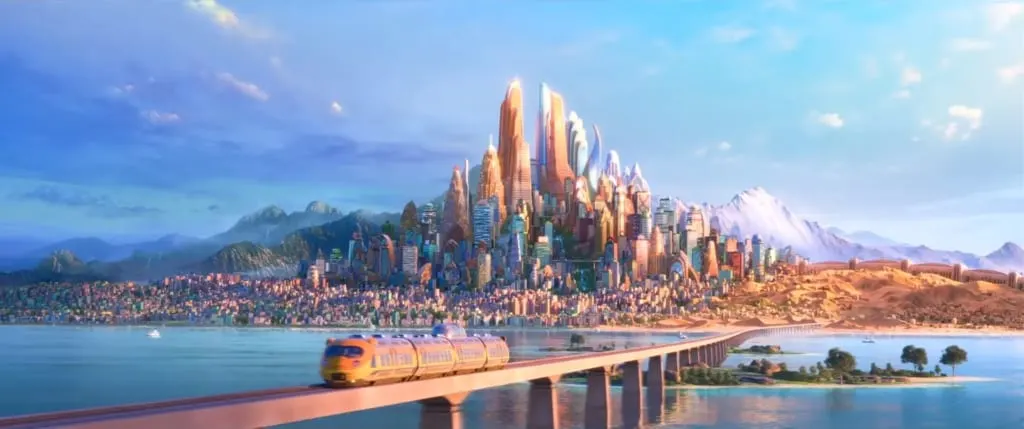 They also mention that guests will be fully immersed with entertainment, merchandise, and food and beverage offerings which will really draw them into the Zootopia-themed environment.
So seeing that Disney will be dropping probably $500 Million – $1 Billion on this Zootopia Land, it makes sense they will be making new film content to back it up.
It's also not out of the question that we see a Zootopia Land come to Walt Disney World at some point since Disney doesn't usually like to build new lands or attractions and have them stay in one park only. Don't be surprised then after this news about the movie if we get some more Zootopia in Florida as well!
(UPDATE): The video of Tommy Lister talking about 2 more Zootopia films in the works has since been taken down since the writing of this article. No word on why it was taken down, but if Disney hasn't finalized anything yet for the film, they obviously don't want the potential cast talking about it quite yet.
Either way you can be sure it's coming and this makes me really happy! Zootopia was my favorite Disney animated movie in the last 10 years, and if any film franchise deserves a sequel it's this one.
What is Story Going to Be About?
That's a good question and according to directors Byron Howard and Rich Moore, there is a lot left to the Zootopia world to explore and there were many ideas that were left out of the original film they could go back and do more on.
The real-life subject matter that Zootoopia crosses on like racism and police brutality are things that are even more relevant in the news today and would still hit home with to audiences no matter what kind of story they choose to weave those elements into.
Then there's the romance (?) between Judy Hops (Ginnifer Goodwin) and Nick Wilde (Jason Bateman). There obviously was some chemistry between them in the original Zootopia, though they never officially were together by the end of the movie. Will Judy and Nick be an official couple by Zootopia 2?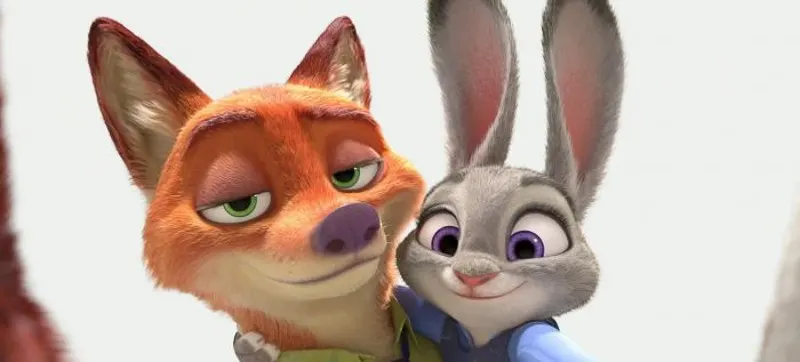 Directors Byron Howard and Rich Moore left Hopps and Wilde's relationship purposefully ambiguous, even though they know that many fans are clamoring for them to get together in the Zootopia sequel. They've admitted there may be something to their relationship, but they aren't sure which direction they want to take them in yet.
Jason Bateman, the voice actor who plays Nick Wilde said he hopes the two main characters will be "kicking ass out there" and "cleaning up the streets" of all the bad guys.
Goodwin has expressed she would like to see their roles reversed somewhat: "You and I know what happens at the end of the movie, and I would like them to along on this adventure in their new roles. But because they are playing new roles, I would also like to see Nick [Wilde] have to be the one to convince Judy [Hopps] that the world is worth fighting for," Goodwin explained.
Fans will have to hold tight and wait to see what story they can come up with for the sequels…
When is the Release Date for Zootopia 2 Going to Be?
All of Disney's film slots are obviously taken up already for 2019. And seeing as we don't have an official announcement for Zootopia 2 yet and we don't know just how far into the process of creating Disney Animation Studios is, it's doubtful we'll see any sequels in 2020 either.
Right now Disney's upcoming slate for 2020 has:
February 14, 2020 – Untitled Live-Action Film
March 6, 2020 – Pixar's Onward
March 27, 2020 – Live Action Mulan
June 19, 2020 – Untitled Pixar Animation
July 24, 2020 – Jungle Cruise
October 9, 2020 – Untitled Live Action Film
December 23, 2020 – Untitled Live Action Film
The only spot they could put a Zootopia 2 sequel in would be that untitled Pixar Animation film in June since they already have one Pixar film coming out in March. However they would have to be pretty far along already in the process to hit that date and I don't think that's the case.
That means we have to turn to 2021:
March 21, 2021 – Untitled Live-Action Film
May 28, 2021 – Untitled Live-Action Film
June 18, 2021 – Untitled Pixar Animation
July 9, 2021 – Indiana Jones 5
July 30, 2021 – Untitled Live-Action Film
October 8, 2021 – Untitled Live-Action Film
November 24, 2021 – Untitled Disney Animation Film
December 22, 2021 – Untitled Live-Action Film
Looking at the schedule for 2021 and assuming no changes will be made, the next feasible slot for Zootopia 2 looks like November 24, 2021. Of course things can change and there are quite a few Disney Live-Action films set to release between now and then and one of these could easily be bumped for a Zootopia sequel if they wanted to.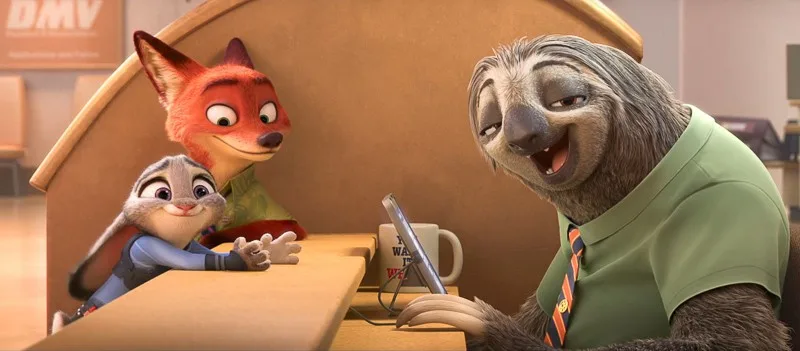 Plus since the deal between Disney and Fox is now official, there is going to be a lot of movement in the dates for all the Disney and Fox properties until they can get a better grip on the best timing for release dates.
For that reason at this point I'm pointing to November 24, 2021 as the earliest we can see a Zootopia sequel.
Of course it's important to note that Disney hasn't made an official announcement yet, and if these are really coming we're likely to hear much more about them at the upcoming D23 Expo in August.
Stay tuned at Ziggy Knows Disney for more info as soon as we have it. In the meantime
In the meantime, check our complete list of Every Disney Movie coming this year to see all the other great films coming out!
Your Thoughts:
I want to know what you think about 2 more Zootopia sequels in development…
Do you think Zootopia is a good franchise to make more movies around?
Would you want a Zootopia Land in WDW?
Let us know in the comments section below!
If you enjoyed this article, as always I appreciate it if you'd share it with others via social media. I work hard at making this website into a useful resource for you and your family to plan your visit to the Disney Parks and I hope it can help you! Thanks 🙂