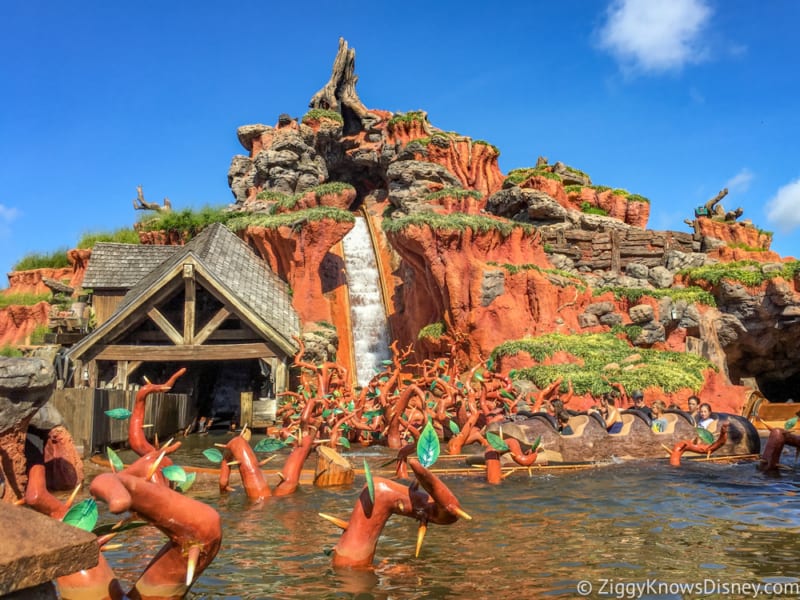 Even though there has been a cutback in plastics used in Walt Disney World, themed Ziploc bags are coming to Splash Mountain in Disney's Magic Kingdom to provide guests protection for their cell phones and other valuables.
The Ziploc bags are going to customized specially for the Splash Mountain attraction with some kind of logo/theming on it. Guests will be given the bags before getting on Splash Mountain and then will be able to leave them in a recycling bin once exiting the attraction. It's not known yet what the design on the Ziploc bags will look like, or if there will be just one or multiple. It would be cool if they had a series of like 4 of them, making them fun to collect.
When we first reported this story back in July, the bags were supposed to come to the attraction in August, but apparently it hit a hiccup since then. Also it appeared that Ziploc was going to be the sponsor of Splash Mountain, but that is still unknown at the time.
Honestly it's not a bad idea giving guests something to put their cell phones in, especially since iPhones now cost over $1,000. And even though there will be recycling bins nearby, it's still a strange look since Disney just recently has made strides to cut down on the plastic used in the parks by eliminating plastic straws and lids from drinks by mid-2019.
No date has been given yet for the arrival of plastic Ziploc bags at Splash Mountain, just that it will be "soon." We'll keep you posted…
Your Thoughts:
I want to know what you think about Ziploc as the new sponsor for Splash Mountain…
Are themed-ziplock bags a good choice for Splash Mountain?
Will you use them?
Let us know in the comments section below!
If you enjoyed this article, as always I appreciate it if you'd share it with others via social media. I work hard at making this website into a useful resource for you and your family to plan your visit to the Disney Parks and I hope it can help you! Thanks 🙂
Need Help Planning Your Disney Vacation? Show You the World Travel is Here to Help!
Just fill out the form below and one of our trusted travel agents will contact you for all your Disney Vacation Planning Needs….
[rainmaker_form id="19792″]