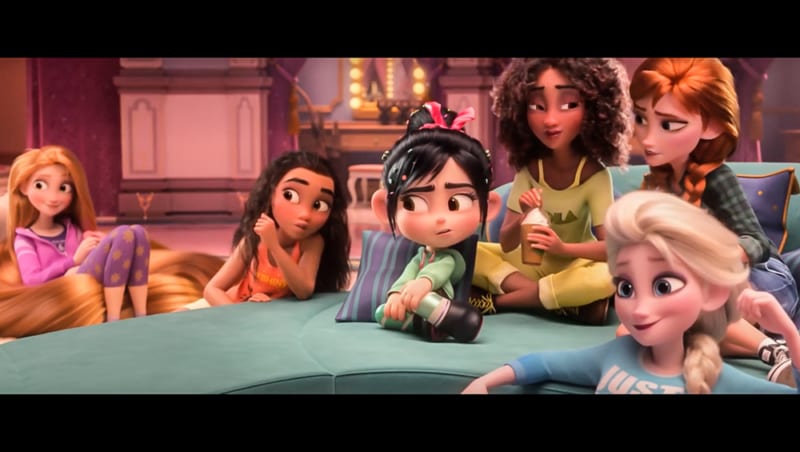 A new "Ralph Breaks the Internet" sneak peak was just released by Disney and it includes new plot details and a new character named "Shank" for the highly anticipated sequel to the original "Wreck it Ralph."
We know the basis plot behind "Ralph Breaks the Internet" is that Ralph and Venelope get lose in the internet looking for a Sugar Rush replacement part, and that they eventually meet up with all the Disney princesses, but after seeing Shank (voiced by Ga Gadot) I think we now have a good idea about who the villain is going to be too.
As it shows in the sneak peak, Ralph and Venelope go toe-to-toe with Shank and her racing crew which will end up being an important part of the plot. I think Venelope is ultimately going to win which will impress Shank and she'll probably try to recruit Venelope to her crew, showing her a new world of possibilities open to her.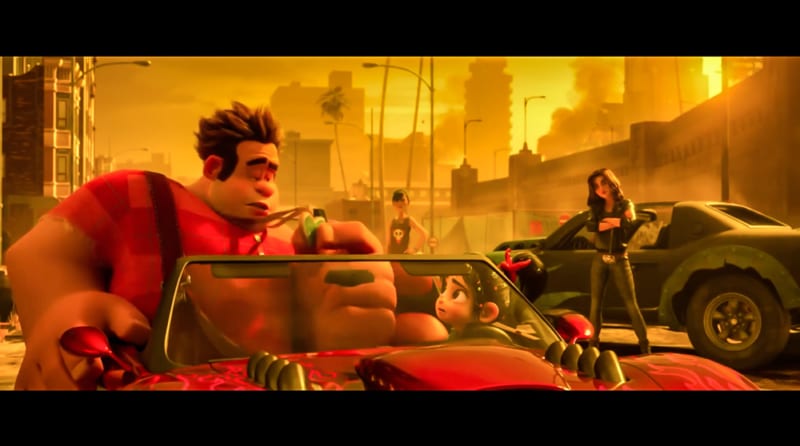 We also get more of the really funny looking scene with Venelope and the other Disney princesses in which no one even understands what Merida from "Brave" is saying.
Here is the video sneak peak for Ralph Breaks the Internet:
Here's a post from Gal Gadot on her Instagram account saying how happy she is to be playing the character Shank:
We're looking forward to Wreck It Ralph 2: Ralph Breaks the Internet hits theaters November 21st, 2018. It's definitely on our list of the top upcoming Disney films of 2018. Stay tuned for more info…
Your Thoughts:
I want to know what you think about the new sneak peak for "Ralph Breaks the Internet"…..
Are you looking forward to this movie?
Do you think Shank is going to be the "baddie" of the film?
Let us know in the comments section below!
If you enjoyed this article, as always I appreciate it if you'd share it with others via social media. I work hard at making this website into a useful resource for you and your family to plan your visit to the Disney Parks and I hope it can help you! Thanks 🙂