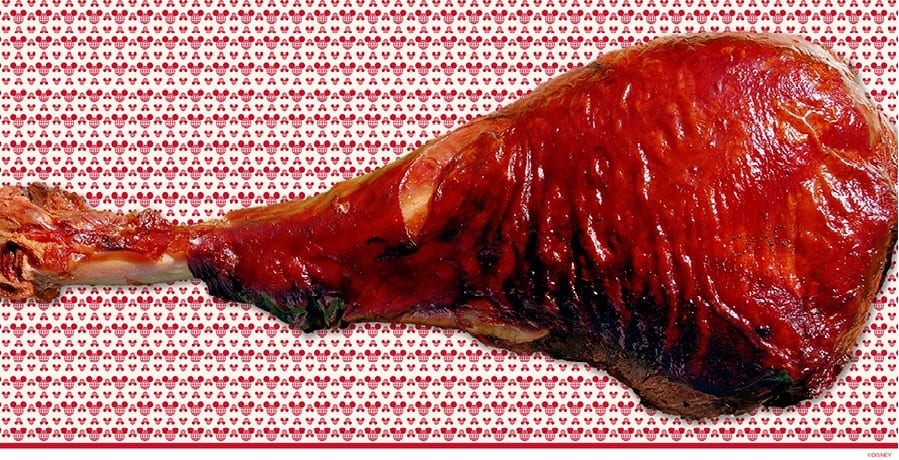 Somewhere my dad is crying, I'm sure of it because it's his ritual every time we go to Hollywood Studios he gets a Turkey leg, well now he won't have that chance anymore because starting August 2nd, one of the most popular Disney snacks will no longer be available at Hollywood Studios.
Toloca Legs Turkey Co. will change their name to Sunshine Day Cafe and will no longer have its famous offering. It's still unsure what the new menu will be exactly.
Meanwhile two Baked Potato options will be added to the park. A One Pound Baked Potato with Tri-tip Beef, Gravy and Cheddar Cheese is coming to the Sunset Ranch Market, and a Loaded Fairfax Potato with Sour Cream is coming to Fairfax Faire. These options sound great and I can't wait to try them, just don't know if it was necessary to get rid of the Turkey Leg to make it happen.
These menu changes will be taking effect beginning August 2nd, so August 1st will be your last day to get your Turkey Leg fix at the Studios. For fans of this Flintstone-like meat it's a disturbing trend because Turkey Legs in the Animal Kingdom were already eliminated earlier this year.
For now you can still get them in both the Magic Kingdom and Epcot, and I hope they stay around, not just because otherwise I'll have to bring my father to therapy, but because they are a classic Disney snack and I would hate for them to leave for good. Let's hope not!
If you enjoyed this article, as always I appreciate it if you'd share it with others via social media. I work hard at making this website into a useful resource for you and your family to plan your visit to Walt Disney World, and I hope it can help you! Thanks 🙂
Your Thoughts:
I want to know what you think of the news that Turkey Legs are leaving Hollywood Studios. Will you miss them? What do you love about them that it makes them such a classic Disney treat? Let us know in the comments section below! 🙂