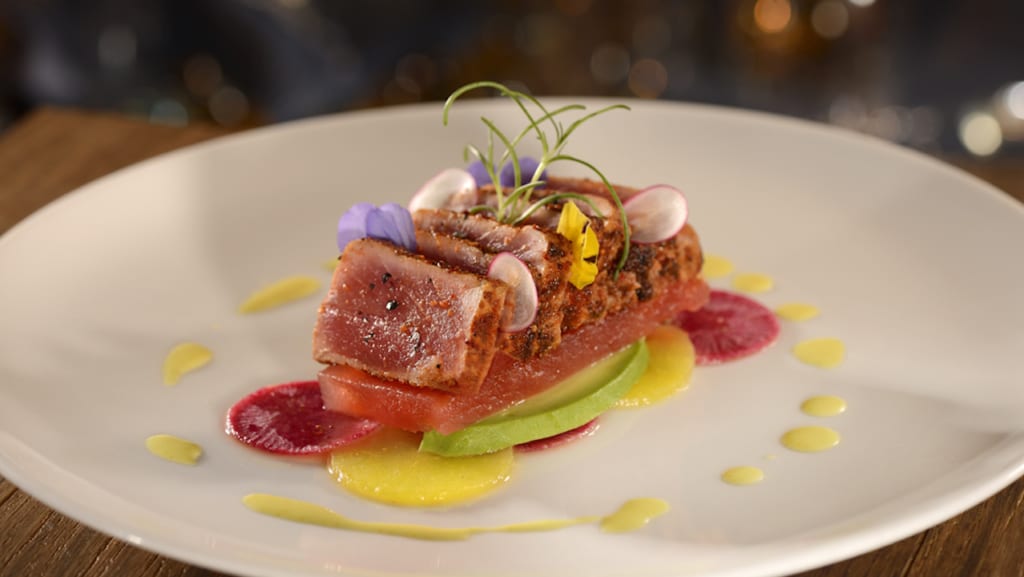 After waiting since February, the new Flying Fish reopens Aug 3rd on Disney's Boardwalk, and reservations can be made tomorrow July 29th. As I reported back in May, Flying Fish has gotten a complete make-over with an entirely new interior, an on-stage kitchen, and Chef Tim Majoras, a veteran of the Flying Fish kitchen has given it a totally new menu as well! Also General manager and sommelier Stig Jacobsen has crafted a new wine list with nearly 80 selections by the glass so there will be plenty of great pairing options with your meal.
The menu is obviously centered around sustainable fish and shellfish, but there are also some good meat options if seafood isn't your thing. Some of the options that stand out to me are:
Yellow Fin Tuna
Pork Belly
Corn-Encrusted Wild Gulf Shrimp
Blue Crab Bisque
Plancha-Seared Hokkaido Scallops
Maine Lobster Nero Pasta
Wild Alaskan King Salmon
Wagyu Filet Mignon
and the Chef's Special Offering from the Sea
The whole thing looks incredible!! Take a look: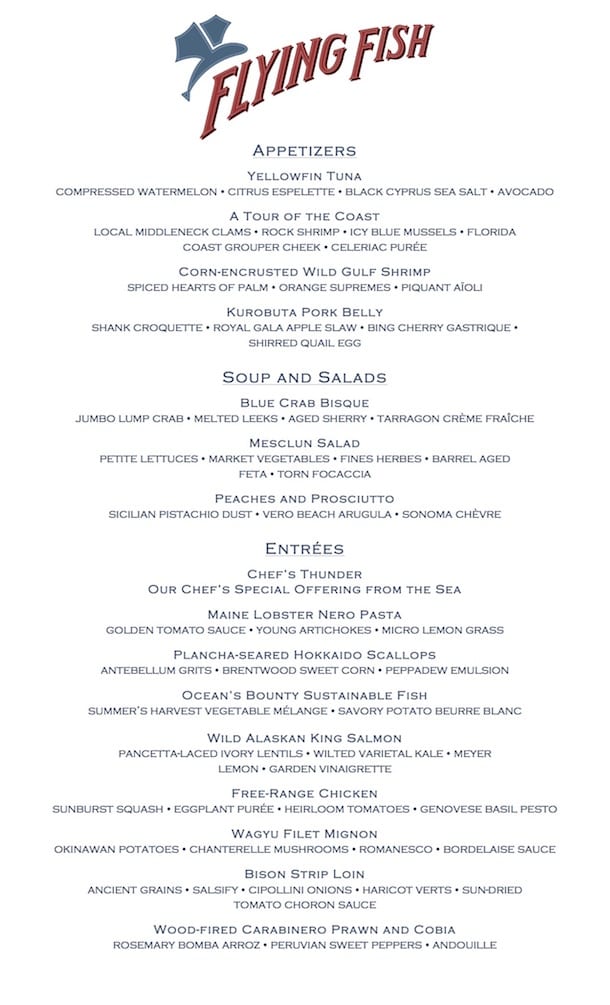 Here are some of the Seafood options, the Sustainable Fish of the Day, Wood-fired Carabinero Prawn and Cobia, the Plancha-Seared Hokkaido Scallops and A Tour of the Coast: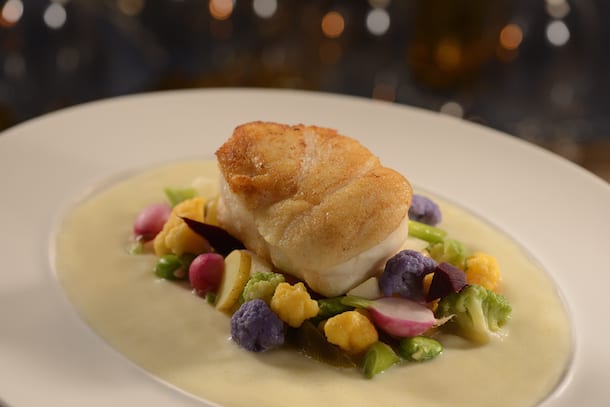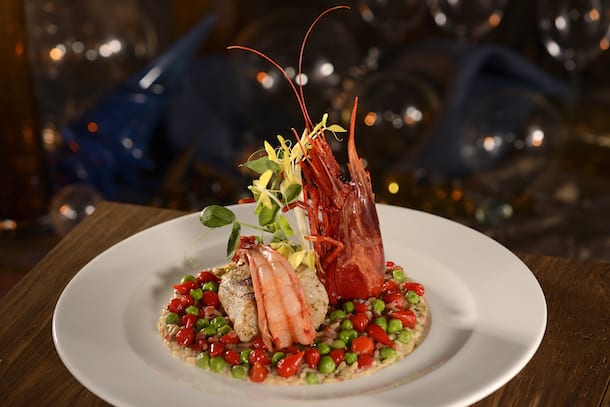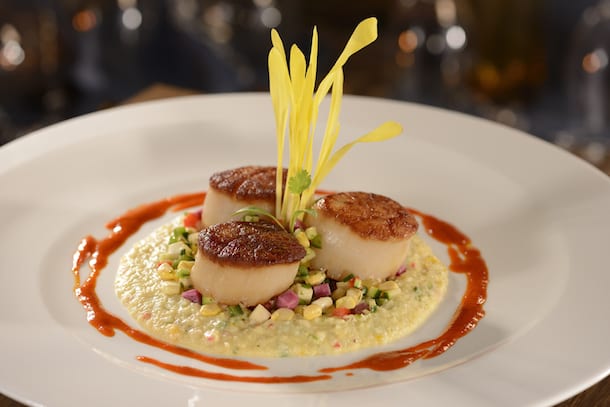 And here are a few of the Land options starting with the Pork Belly and the Wagyu Beef: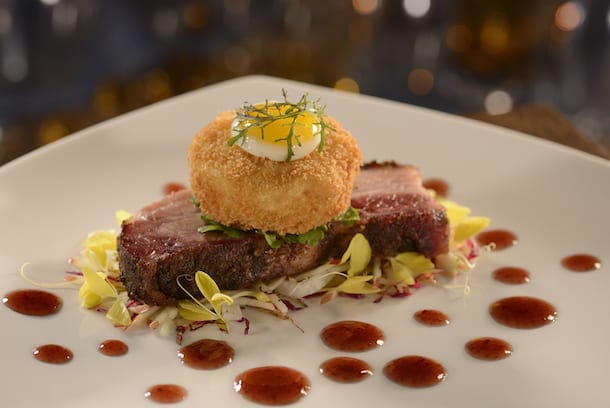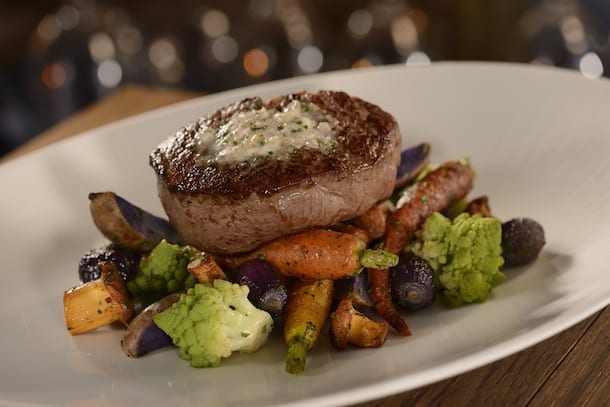 Even though they aren't listed on the menu yet, here are a few of the dessert options as well, my favorite being the first which is called: S'more Time at the Beach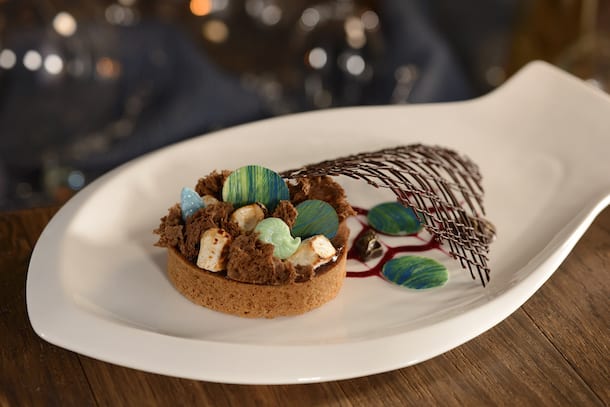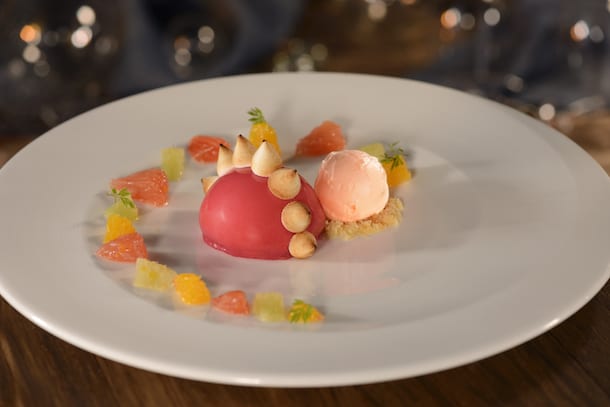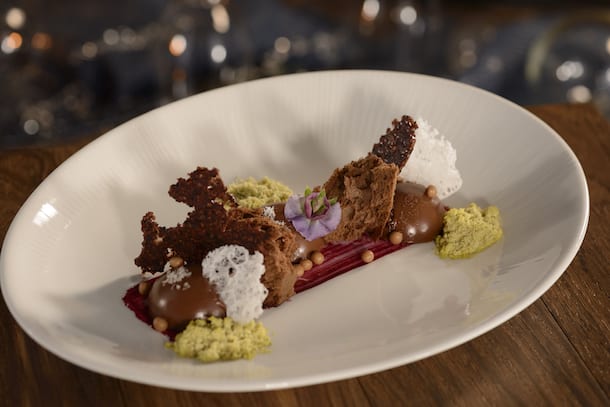 There are a few old favs missing from this new menu, so I'm hoping that they expand it a little bit, but overall I think it looks amazing, and my mouth is already watering looking at these pics! (It's always a bad idea to write a post like this right before dinner!)
Here is a pic of the all new interior design too: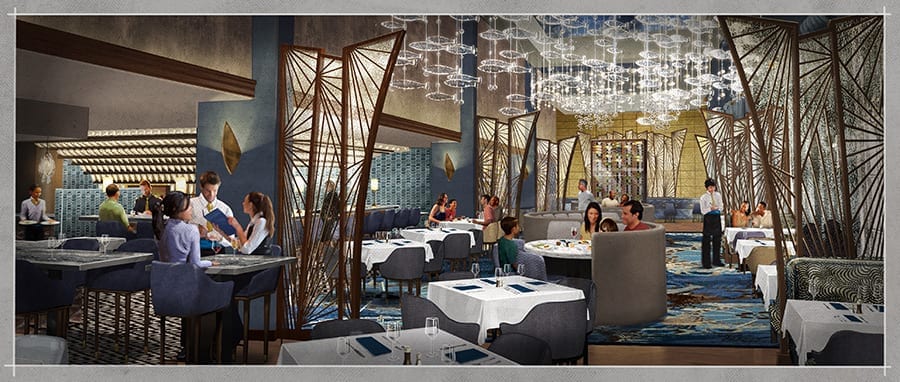 No new info on the Disney Dining Plan, but we can assume it will be a 2-Credit option as before because it is a signature restaurant. As soon as tomorrow July 29th you can make reservations for anytime from August 3rd or after. For reservations, visit DisneyWorld.com/dine or call 407-WDW-DINE.
If you enjoyed this article, as always I appreciate it if you'd share it with others via social media. I work hard at making this website into a useful resource for you and your family to plan your visit to Walt Disney World, and I hope it can help you! Thanks 🙂
Your Thoughts:
I want to know what you think of the new Flying Fish reopening. What do you think of the new design and new menu? What have been your past experiences at the Flying Fish? Let us know in the comments section below! 🙂
Photo Credit: Disney Parks Blog
Meet the Author of Ziggy Knows Disney!
My name is Ziggy and I love Disney, everything Disney! I grew up on Disney and it has and continues to be a huge part of my life. I started young when my parents took me to Disney World when I was 18 months old. Little did they know that would be the first of an uncountable number of trips we would take. I have so many amazing memories going to Disney with my family and friends and it has been interwoven into my DNA.