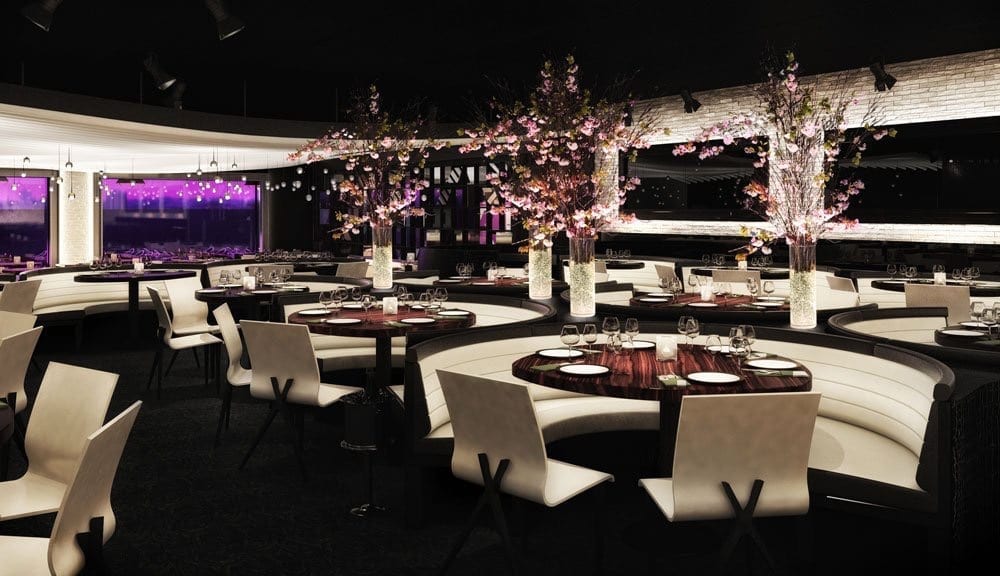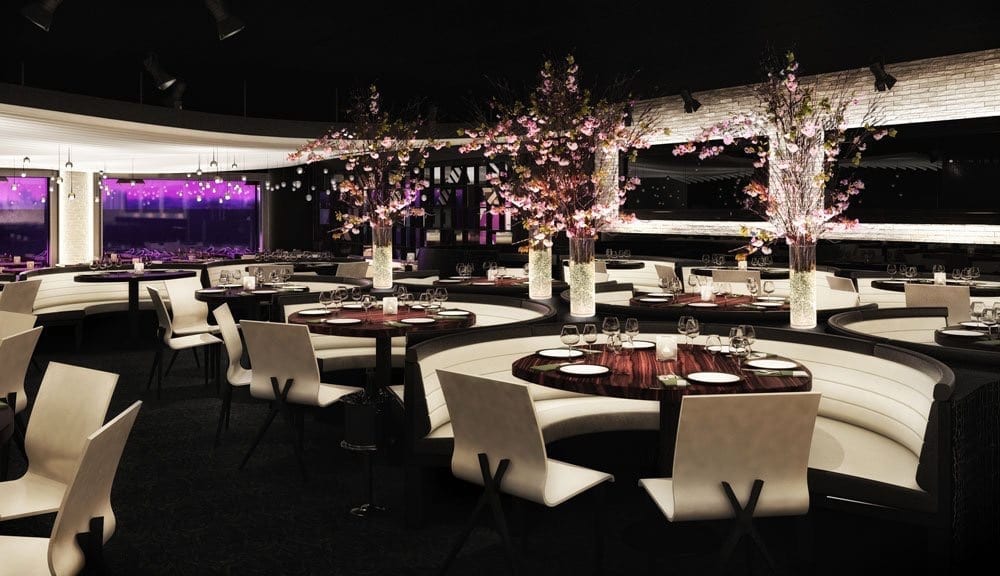 When I saw the photo above for the inside of the new STK Orlando in Disney Springs I was floored! This is a glimpse into the new steakhouse which is sure to be the new "hottest" restaurant at the Springs for the Summer!
The interior is absolutely stunning! It blends a sleek, modern, sophisticated look with timeless class. It feels like you are walking into an exclusive NYC nightclub. It will have a white marble bar top, dark wooden floors, an array of modern light fixtures and suspended sculptural white baffles with intermittent hanging Bocci pendants. I also love the booth seating and the look of the tables, again with the dark wood.
STK Orlando is modeled after a 1900's train station, and will be 2 floors and over 15,000 square feet. It will have a relaxed lounge on the second floor with a fire pit if you just wanna go chill. Also it will have both indoor and outdoor seating so be prepared for some amazing views from the outside terrace over the rest of Disney Springs. And maybe the most intriguing elements is STK's iconic wall feature, an array of ceramic longhorns uniquely laid out to resemble an eyelash. It will be instantly recognizable with the two-story tower outside serving as a beacon for the entire Disney Springs complex.
Of course the hip steakhouse will offer premium eats focusing on world-class steaks, seafood and a wide variety of wines and cocktails. I'm predicting STK Orlando will instantly become one of the best dining experiences in the Springs, if not all of Disney World and I can't wait to try it, just have to wait till May 25th.
Check out our STK Full Review for our thoughts to why you should or shouldn't go.
Check out some of the other amazing new dining options over at Disney Springs open now.